The Royalton Vs Barcelo: Comparing Wedding Packages 2021
---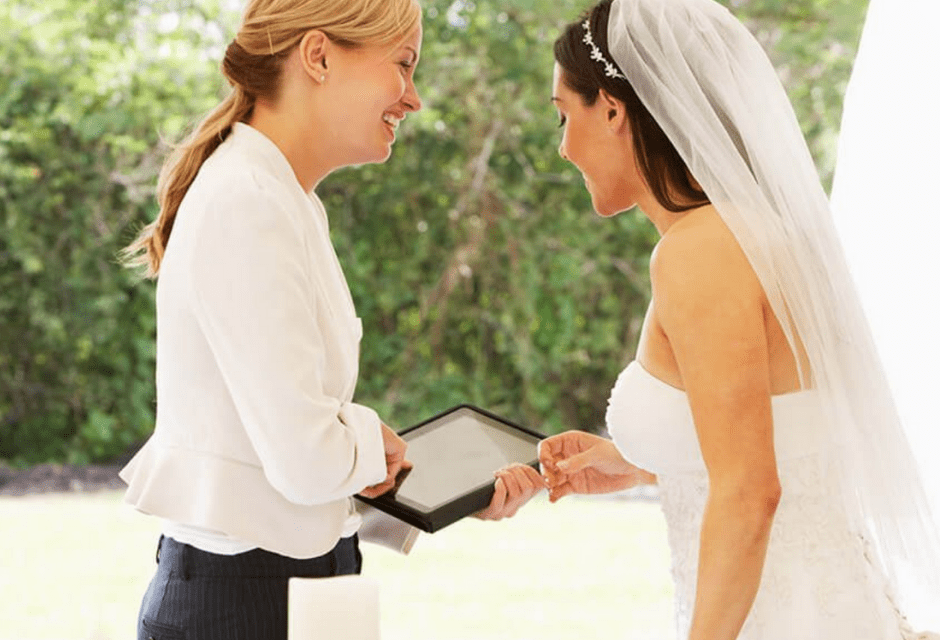 The Royalton Vs Barcelo Weddings – two popular resorts with lots on offer…
But which one offers the most bang for your buck?
Welcome to my first wedding package price compare!
Find out what EXACTLY is included in the price, any extras you might incur, and how much a destination wedding at either of these resorts is really going to cost you…
At PlayaDelCarmen.Com we pride ourselves on complete transparency. 
Because no one likes surprise expenses, right?
The Royalton Vs Barcelo Wedding Packages:
Extras with Prices:
Other Considerations:
Please note that all prices noted in this blog are accurate as of July 2020, however, the hotels do have a tendency to change pricing slightly seasonally and year on year. Accurate package prices will be sent to you directly after your first initial inquiry with us once we confirm with the resort. 
---
1. The Royalton's 'Luxury Package' Vs Barcelo's 'Strawberry Passion' Package
First off, let's just say if you're feeling a little dizzy at this point in your planning process we totally get it!
There are SO many resorts and even more packages to get your head around…
Fear not, I've been doing this for 4 years and I've made it my job to get to know the hotels and their wedding services inside and out to offer you honest and unbias advice right here on this blog.
I'm here to spread smiles, get you excited about your big day and simplify your wedding coordinating support.
Today, we'll be looking at two popular resort accommodations…The Royalton and Barcelo Resorts, and more specifically their "Royalton Luxury Wedding Package" and their "Barcelo Strawberry Passion" wedding package.
Why these two?
They come up time and time again with our clients and I wanted to understand what all the fuss was about for myself.
Because what might sound like a STEAL of a wedding package on the surface might not always the case when you take a deeper look… 
Royalton Luxury Package = FREE
Barcelo Strawberry Passion = $4300 USD

I've broken the wedding package and hotel components that will bring your wedding day and resort experience to life, noting if it's included, and if not, how much it is going to cost you.
This blog will be wedding focused but towards the end, I'll do an overview of the hotel to examine the main differences side by side.
Ready? Let's do this!
2. Guest Count
How many guests are included for the package price?
ROYALTON: Includes up to 10 guests.
BARCELO: Includes up to 30 guests.
The cost per extra guest for the ceremony and reception would be $70 USD for both resorts.
So,  depending on how many guests you have planned on attending would help you to determine at this stage which of the packages is looking more suited to you and your group.
If you had 30 guests coming and you did choose the Royalton's FREE package you incur the extra fees of,  20 x 70 = 1400 USD for your extra guests to attend both the wedding and reception.
Not only that but you would have to pay extra ceremony seating for the additional guests which with the Royalton's "Luxury Package" would be $20 USD per extra adult. So, if you had 20 extra guests that's another $400 USD…  It all starts to add up when you take a look at the fine print.
3. Room Upgrade
A popular wedding package perk is the option for the bride and groom to upgrade their room for free when they choose the resort to host their wedding.
It's almost always subject to availability but the good news is that both The Royalton and Barcelo resorts offer this as part of their "luxury" and "strawberry-passion" packages.
4. Legal Marriage
Symbolic ceremonies are by far the most popular for destination weddings in Cancun and the Riviera Maya because they are the cheapest and most simple option.
What is a symbolic ceremony?
Couples tend to get legally married in their home country (with the paperwork) and come to Mexico to celebrate and have the symbolic ceremony with their loved ones.
However, occasionally we get couples who want to get legally married here in Mexico.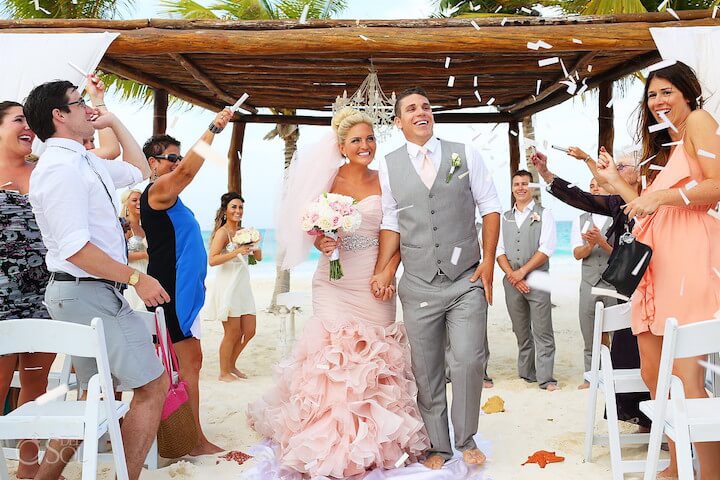 It involves a lot more planning, some hospital tests, paperwork, and of course money…but it can be done.
For both resorts the option to have a legal ceremony costs:
ROYALTON:  $945 USD 
BARCELO: $1200 USD
This does not include: 
The Mexican marriage license fee is approximately $27 USD. You should also expect to incur fees obtaining the paperwork. For example, the Apostille stamp in the US is about $7 USD per document.
If you're marrying in a state that requires a national marriage permit to wed, the permit will cost around $180 USD.
On top of this you will need to factor in:
The cost of your x-ray
The cost of your blood tests
Gay and LGTB weddings are largely accepted, legal, and welcomed at most of the resorts however for the marriage to be recognized in your home country gay wedding has to be legal there too.
For more info please read my ultimate guide to getting married in Mexico. Our wedding co-ordinator can help you get organized when it comes to legal weddings, so if you'd like to get legally married reach out via weddings@playadelcarmen.com ASAP.
5. Live Music (Ceremony)
ROYALTON: No live music for the ceremony is included in the price of their free wedding package. Additional outside vendor fees cost 850 USD. Yikes! So, you'd have to pay $850 USD PLUS the cost of your chosen musician.
However, you do have the option for a sound system for your ceremony so if you see yourself walking down the aisle to your favorite song by your favorite artist this is a great option.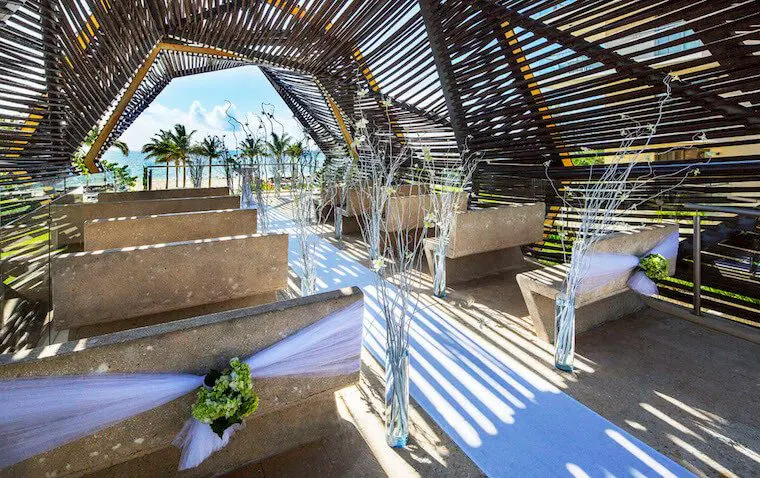 BARCELO: Yes, at the Barcelos resort included in the package you have the option to choose free live music for your ceremony, how cool is that!? Do you see yourself walking down the aisle to some harp or violin music?
However, again if you have your heart set on an external vendor at Barcelo for the ceremony music this will cost you $750 USD PLUS however much your chosen musician costs to hire.
6. Wedding Cake
Every couple deserves to cut the cake together!
ROYALTON: Included in the price package
BARCELO: Included in the price package
7. Sparkling Wine
What's a special occasion without some alcohol with bubbles?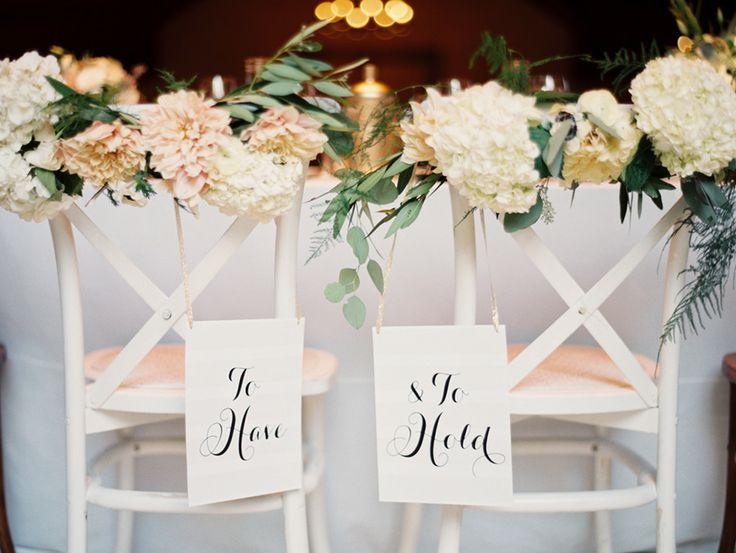 ROYALTON: Included in the price package
BARCELO: Included in the price package
8. Bridal Bouquet
Freshly prepared Caribbean flowers in the colors of your choice! A must for every bride!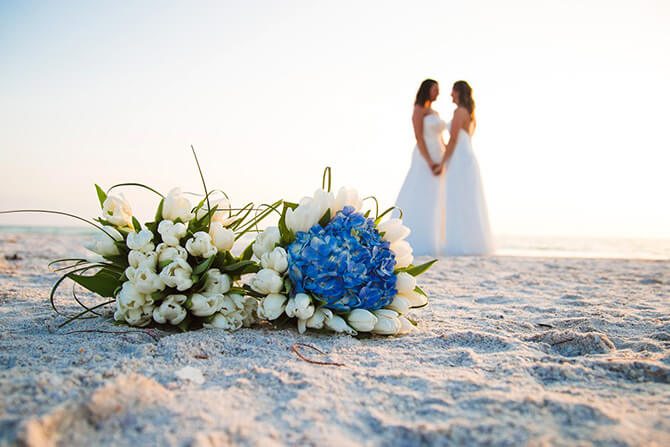 ROYALTON: Included in the price package
BARCELO: Included in the price package
9. Groom Boutonniere
The finishing touch to every man's smart suit.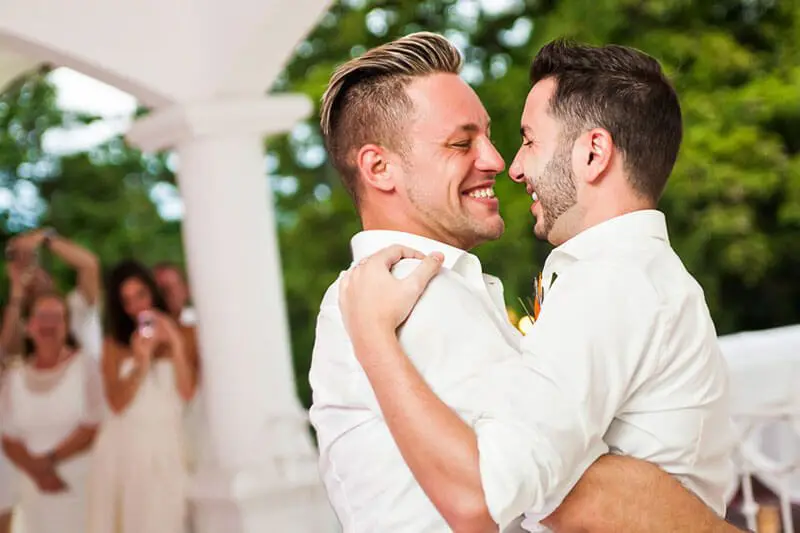 ROYALTON: Included in the price package
BARCELO: Included in the price package
10. Ceremony Centerpiece
Decorate your wedding to your own tastes and make it your own.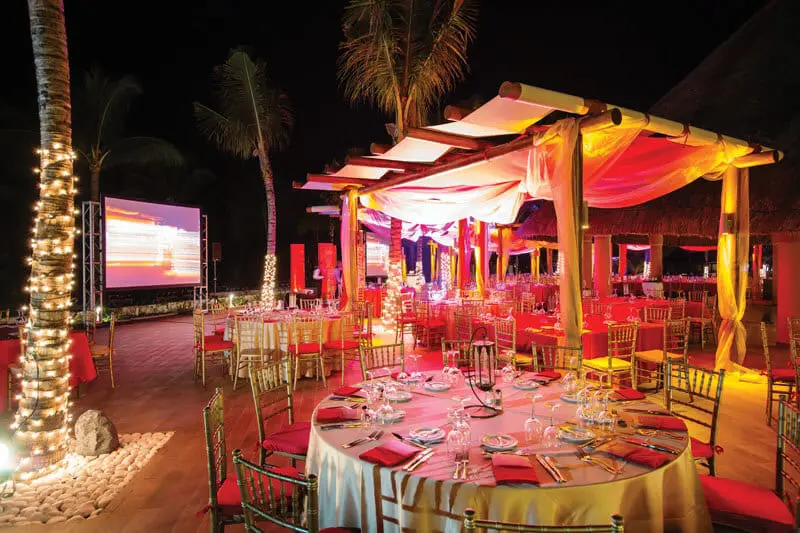 ROYALTON: Included in the price package
BARCELO: Included in the price package
11. Semi-Private Reception
Because…not everyone wants to share their special moments with the world…
Fully private locations at the resorts sometimes come with an extra charge as they are considered "premium" such as sky terraces.
To be honest, most of them are definitely worth the extra bucks, however, if you're ballin on a budget the good news is some of the best packages offer semi-private resorts for no extra charge – win!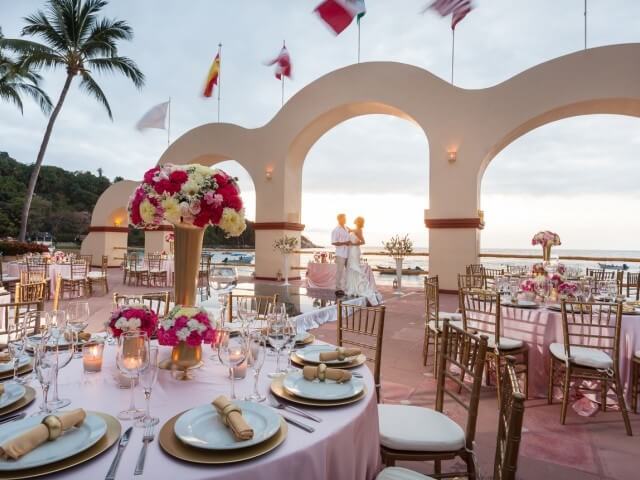 ROYALTON: The good news is this resort does have semi-private locations to offer you included in the package price.
BARCELO: Nope, no semi-private locations available within the strawberry passion price package, unfortunately.
12. Private Beach Reception
Destination weddings without a bit of beach is like pizza without the cheese.
A popular and extremely stunning wedding reception option is to have it out on the beach with the lull of the waves and sun setting on the horizon as your backdrop.
Of course, beaches are normally shared with the hotel and the guests so it's hard to ensure privacy however some lovely resorts do offer it – Barcelo included!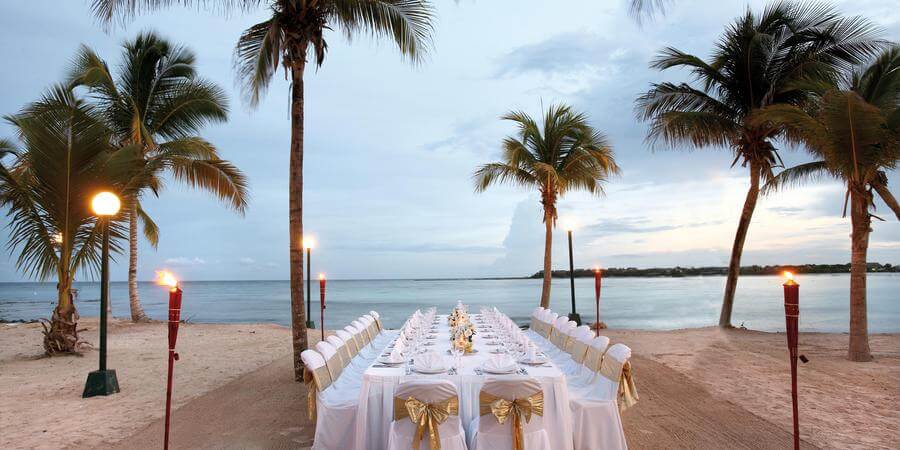 ROYALTON: No. A private dinner for 30 would cost you an extra $1500 USD! Plus if you wanted an open-bar for your guests at the dinner it would cost $1080 USD on top of that.
BARCELO: Yes.
13. Couples Massage
Indulging in a couple's massage is a popular option for the bride and grooms just before the big day…
It is the perfect way to relax and release any tension you're storing in the body.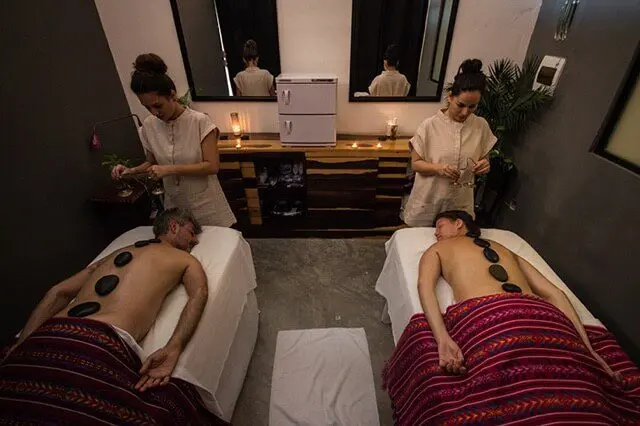 The best part? Some hotels include a free couple's massage in the wedding package options.
ROYALTON: The free wedding package at the Royalton does not include a couple's massage.
BARCELO: Yes Barcelo's strawberry-passion includes a couple's massage.
14. Pre-Wedding Pampering
One of the perks of a destination wedding is that you get treated like royalty from the moment you step foot in the resort.
What I love about the Barcelo Strawberry Passion resort is that included in the price you get:
Manicure
Pedicure
Bridal Make-Up
That's some serious bang for your buck as these treatments can be pricey when bought on their own at the resort.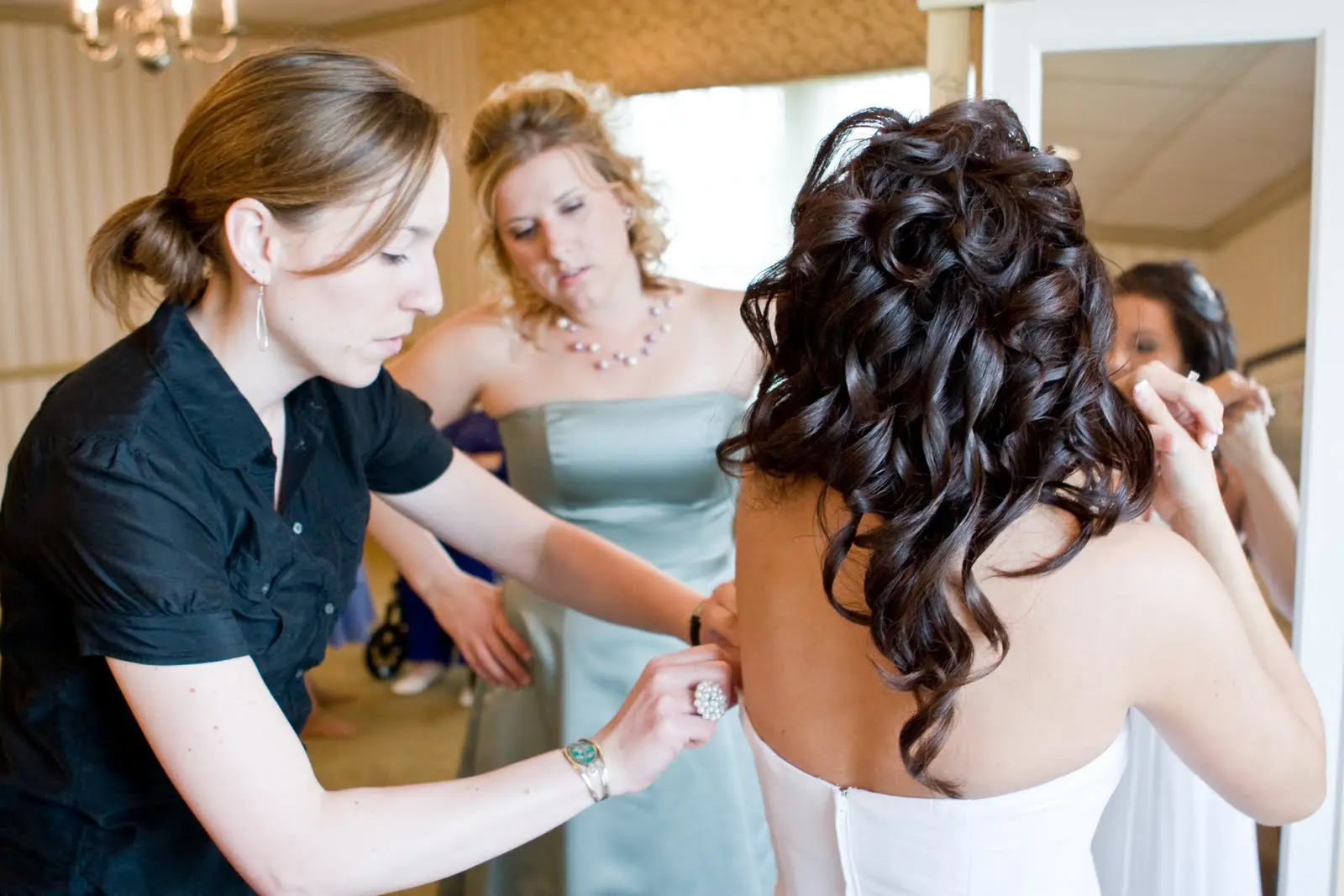 You don't get any of this included in the Royalton's free wedding package and if you were to buy it extra it would cost you $240 USD just to have your bridal hair and makeup done.
ROYALTON: No
BARCELO: Yes
Extras With Prices
Here are 3 of the most common extras couples choose along with how much it costs on top of the package price.
String Light: at the Royalton $336 USD | at Barcelo $210 USD  
Vendor Fee: at the Royalton $850 USD | at Barcelo $750  USD (a vendor fee is something the hotel charge to use outside vendors they don't recommend or have connection or contracts with).
Photography: at the Royalton $1950 USD | at Barcelo $1950 USD
Other Considerations
Of course, before choosing the perfect destination wedding package for you, it's important to get to know the hotel too.
Whenever I visit a hotel in Cancun or the Riviera Maya, I write a resort review about my experience.
I've visited my fair share, let's put it that way. 😉
You will find lots of resort reviews on this blog, so before rushing into anything or if you want to get the DL on a hotel first be sure to search it here.
If you can't find what you're looking for reach out to us via customercare@playadelcarmen.com where we will put you in touch with someone who has stayed there before.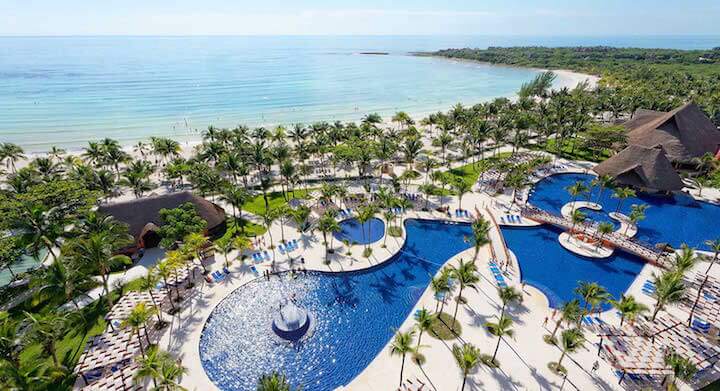 Here's a hotel overview of The Royalton Riviera Cancun and Barcelo Resort: 
Free Room Service –  included at the Royalton | Not included at Barcelo
Free Wifi – included at the Royalton | Not included at Barcelo
Pools –   8 at the Royalton | 3 at Barcelo
Restaurants – 9 at the Royalton | 6 at Barcelo
Bars – 12 at the Royalton | 5 at Barcelo
Kids Club – 4 at the Royalton | 12 at Barcelo
I've yet to review the Barcelo hotel, but when I do, I'll be sure to leave the link here.
The good news is, I know everything there is to know about The Royalton Riviera Cancun:
Additional Resources You May Find Useful
Here are some of the most recently updated blogs that will help you get organized and plan the wedding of your dreams…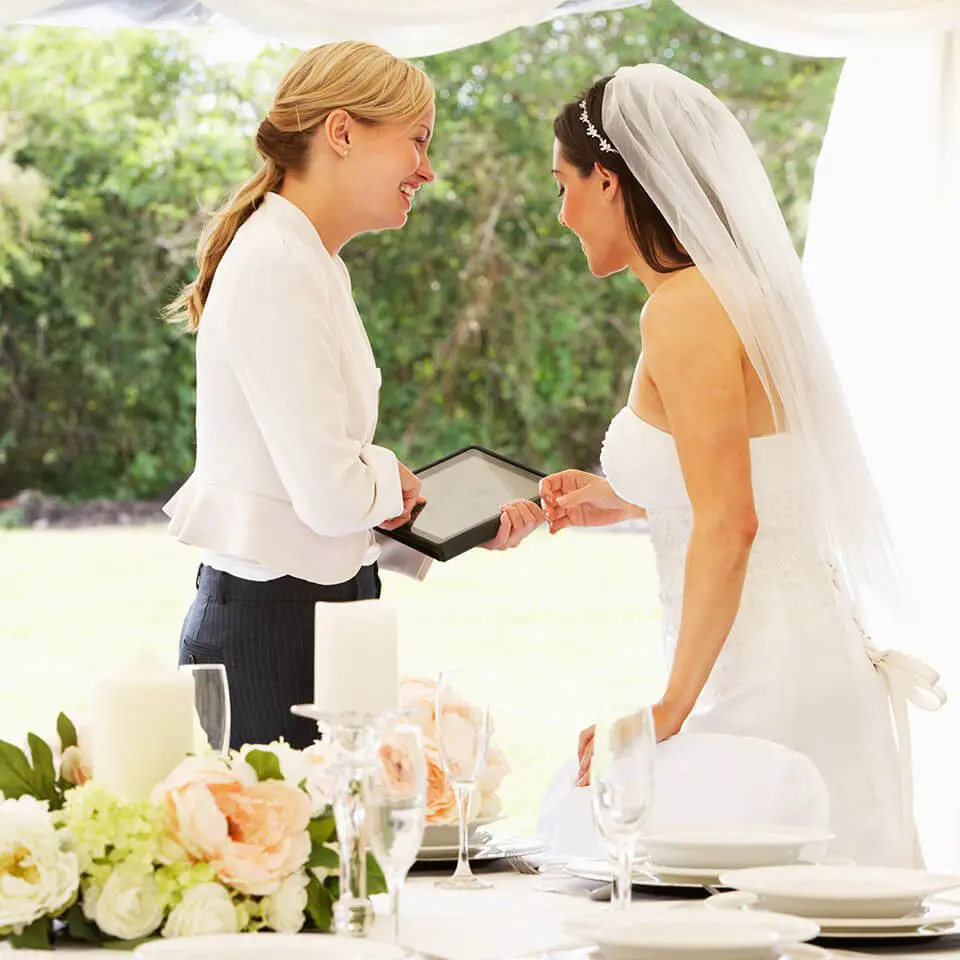 Start Planning Your Dream Destination Wedding Today
The first step to planning a faultless and unforgettable wedding is finding the perfect wedding coordinator for you.
Get in touch with our experienced team of wedding planners today for FREE!
Our dedicated wedding team is made up of experienced wedding planners from around the world. So, don't worry I can almost guarantee we speak your language.
This is what we do best! We've planned 100s of spectacular events in the region. As locals, we are unbias and know the lay of the land better than anyone.
We'll be with you every step of the way.
Call us toll-free 888-537-9797.
Or
Contact us via email at weddings@playadelcarmen.com
---
Trending Now