Le Lotus Rouge: An Art Oasis in Playa del Carmen
---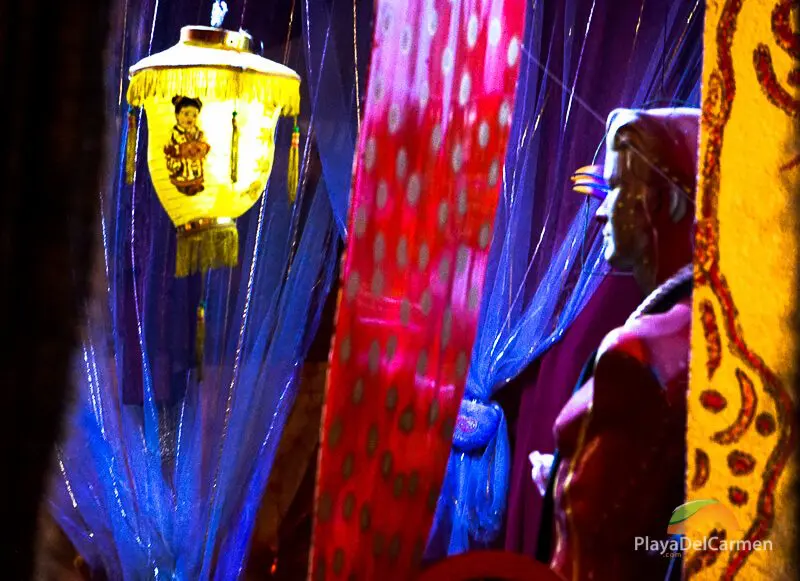 "In a mad world, only the mad are sane."
— Akira Kurosawa —
I've written about this place enough over the past few months, but I've never actually dedicated an article to the fantastical place that is Le Lotus Rouge.
It's my favorite place in Playa to go for a drink, and there's no space more magical to see a good show either.
In fact, I'd say it's definitely one of the best venues for Playa del Carmen nightlife hands down.
I don't even know why it has taken me so long to dedicate this tribute to my favorite place for escaping the dredge of sanity.
Something I intend to remedy today.
Not the sanity part, but writing about Le Lotus Rouge.
An Art Oasis in Playa del Carmen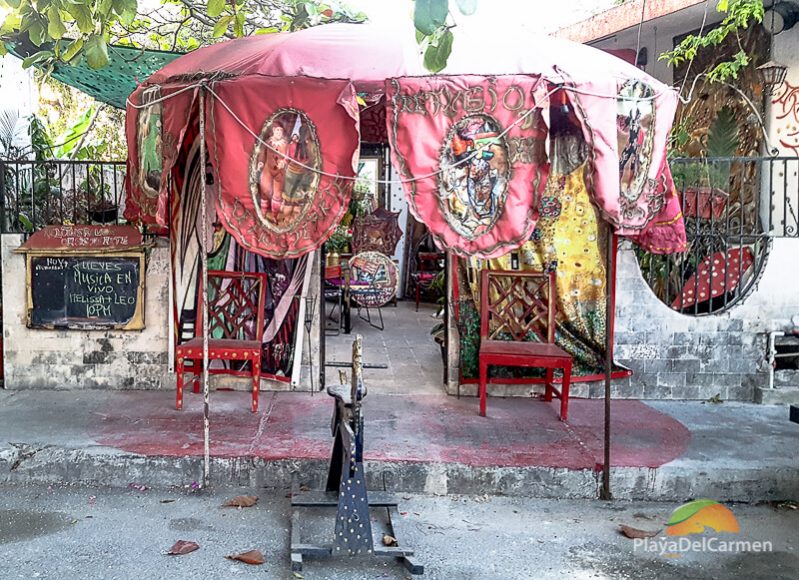 "This is a place to dream," explains Natasha, the eccentric owner and founder of Le Lotus Rouge.
"There's something to catch your attention wherever you look, even on the ceilings."
And it's true. Each corner, each space, each wall, and everything in between is decorated with something that hasn't just been randomly placed but exists within a well thought out artistic concept.
"It's neither a museum nor a cultural center," she says, "but a multicultural encounter with the arts."
Here guests are invited to not only be observers but participants — accomplices — in this unique and exquisite artistic experience.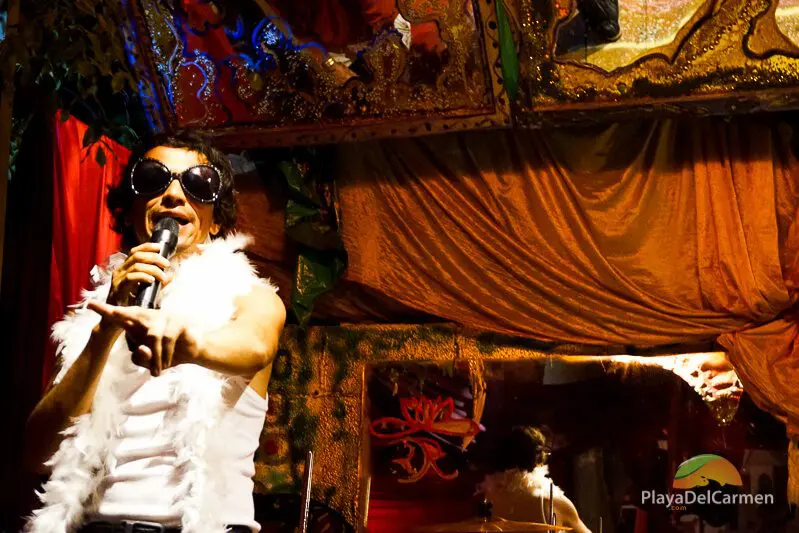 To make that possible, Natasha makes everything available from musical instruments and costumes to acrobatic ropes and painting supplies.
"It's a place to live art, to become immersed in art."
More than that, however, it's a counter space to the excessive alienation and technologically-driven cyber-individualism of modern society.
"This project is a creative resistance to the uniformization of the world," says Natasha.
Inside Le Lotus Rouge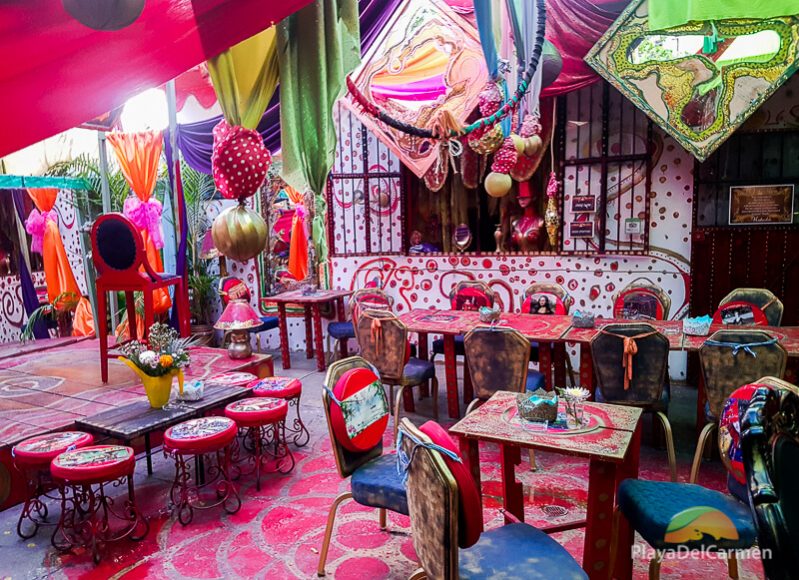 You can tell your in for an experience unlike any other just as soon as you approach this residential house turned art oasis.
Located on 35th Avenue between Juarez Avenue and 4th Street, the outside awning with "Art Refuge" and "Art Oasis" handwritten in paint, wooden horses and an iron gate fence give a taste of what's inside.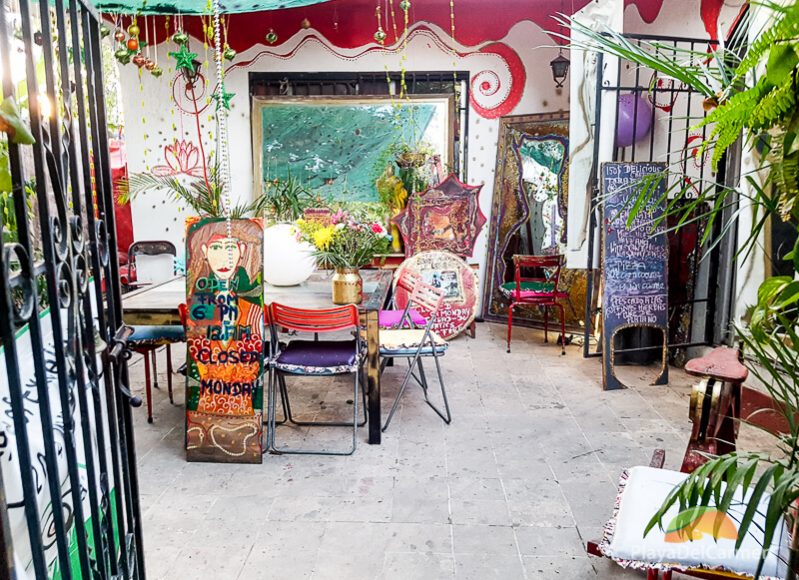 Each room is divided thematically, something that might not first catch your attention if you're new to Le Lotus Rouge.
Colorful curtains separate these diverse concepts or fields of art.
In the center is the main stage, an extremely vibrant open-air space covered by a circus-like tent.
"You can't run here," says Natasha.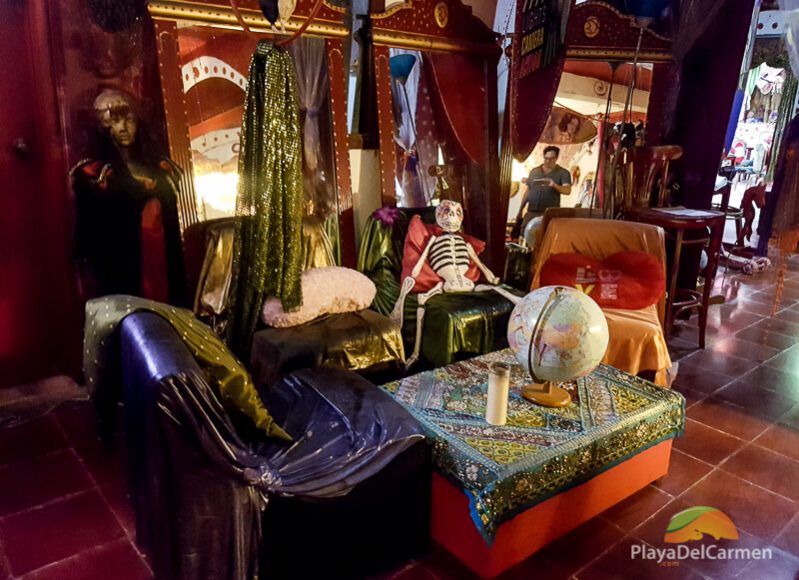 "It's not like in other places where you can walk briskly through the venue."
"You have to take your time."
Moreover, the arrangement of the furniture, curtains, and hanging objects means that it is hard not to come here and come into physical contact with the art itself.
That is intentional.
In this way, the boundaries between active and passive are blurred, seductively inviting you to participate in not only visiting but being an active participant in the creation of a living art refuge.
At Le Lotus Rouge, the strange becomes familiar and the familiar becomes strange.
The Long Road to Acceptance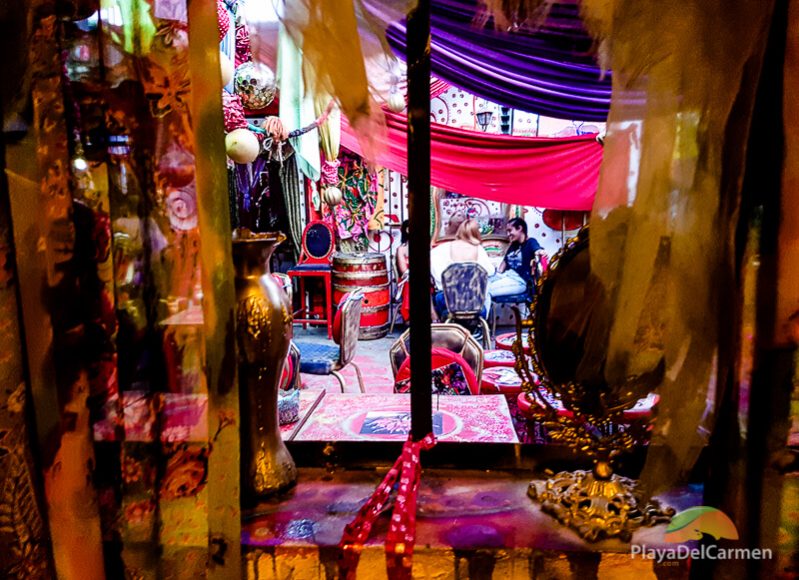 Natasha doesn't hesitate when asked how difficult it was to establish a place so outside of the norm and what people expect to find in Playa del Carmen.
"The first two years were extremely difficult," she explains.
"If I would have known how hard it was going to be I never would have done it."
Luckily, perseverance and her dedication to the arts kept Natasha at it.
Now, after 4.5 years in operation, Le Lotus Rouge is a big success and continues to grow as the word spreads about how warm, welcoming, and deliciously crazy this place is.
In the beginning, it was mostly tourists and the immigrant community that frequented this wonderful art oasis.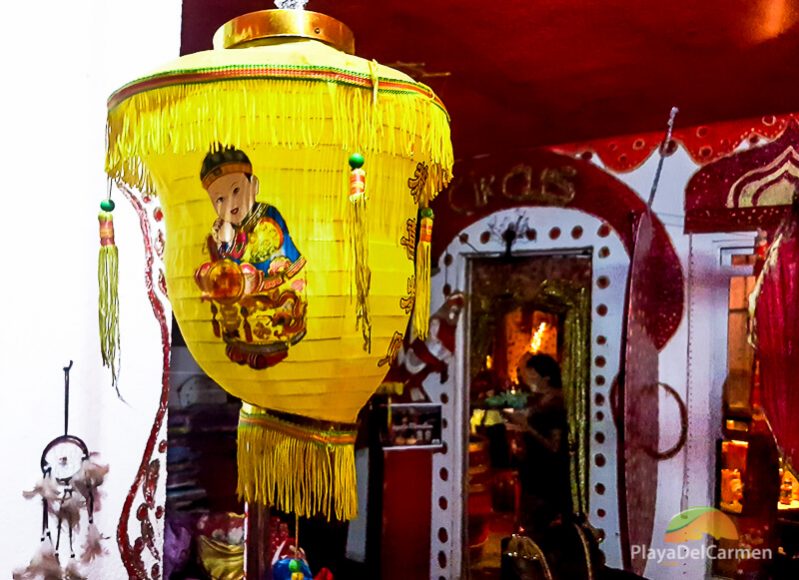 Over time, Le Lotus Rouge began building up a local base of Mexicans.
However, curiously enough, not all generations have made this place their second home in Playa.
In general it's the millennial generation of young Mexicans who have found their artistic refuge in Le Lotus Rouge.
With nightly shows and a diverse array of formats such as live music, karaoke, painting classes, poetry, and theater, this small but accommodating space is generally full on the weekends with a rich mixture of people from many different countries and languages.
About Le Lotus Rouge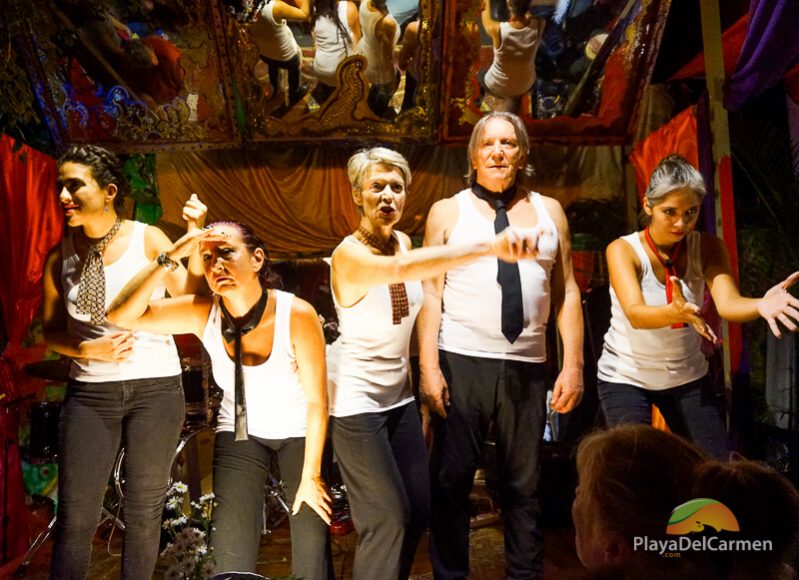 Le Lotus Rouge is open Tuesday through Sunday from 6:00 p.m. until 12:00 a.m. and is located on 35th Street between Juarez Avenue and 4th Street.
In addition to the rich cultural programs, Le Lotus Rouge is a full-service restaurant and bar.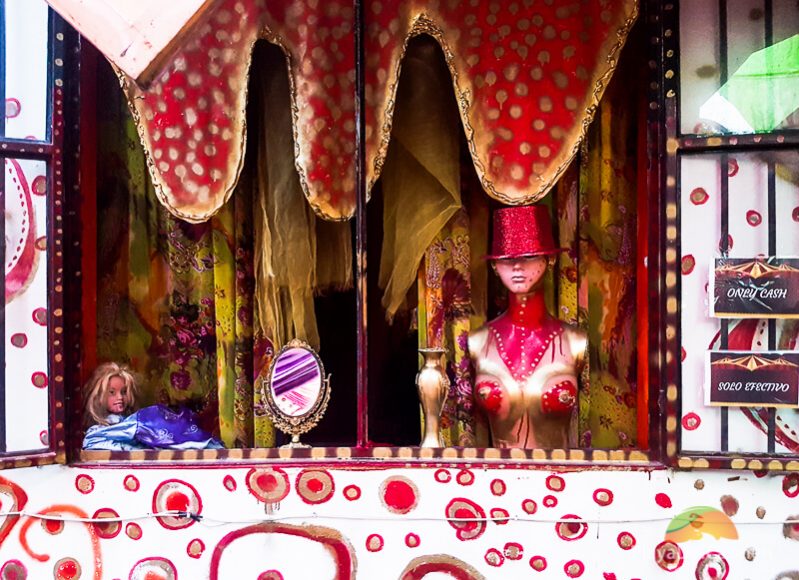 As you can imagine, the food is just as deliciously creative as the space itself.
Check out the Le Lotus Rouge Facebook page to keep up-to-date with the weekly events.
And when you go, take Natasha's advice and disconnect from our hectic world and become immersed in the beautifully unique experience that is the art oasis of Le Lotus Rouge.
You'd be mad not to want to visit Le Lotus Rouge!
Our acrobatic travel specialists can juggle you up this best travel deals to Playa del Carmen!
Call them today toll-free at 888-537-9797!
---
Trending Now
You may also like