6 Kid-Friendly Restaurants in Playa del Carmen
---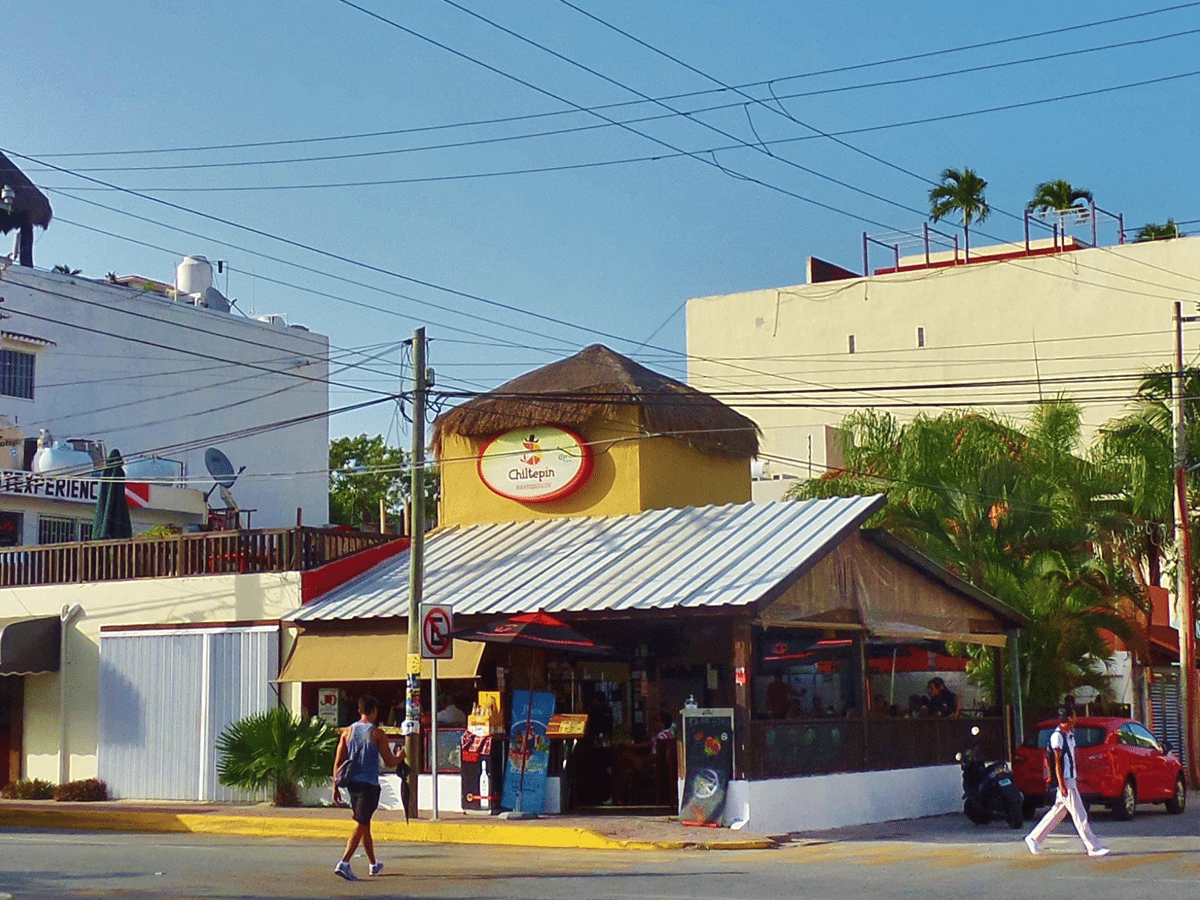 So you're finally taking that much-needed family vacation to Playa del Carmen, Mexico!
You're settled into your accommodation, the kids have spent the day happily playing on the beach and splashing around in the pool, everything is well with the world.
Until dinner time rolls around….
Sometimes the fine dining, gourmet or spicy Mexican restaurants aren't exactly what your children are used to.
And we all know if the kids aren't happy at meal times, no one's happy at meal times.
But fear not!
Whether you want to keep the little ones busy while you enjoy a quiet meal, fill them up with food you know they love, or not have to pay for adult sized portions for little bellies…
I've compiled a list of kid friendly restaurants in Playa del Carmen that even the fussiest eaters will enjoy.
1. La Panadería
Parents rejoice! There's finally a restaurant in the very center of Playa del Carmen with a dedicated kids club.
What makes this upmarket little place even more amazing is that the food is absolutely delicious too.
Parents can enjoy a varied menu of Mexican dishes, all made with locally sourced ingredients, while the kids get busy in their own colorful world.
The kids club at La Panaderia has dedicated staff that will entertain your kids throughout every course (including a cheeky after dinner drink), or simply help them make their very own desert at the end of the meal.
Oh, and did I mention that this little gem is open for breakfast, lunch, and dinner?!
From cookie decorating to arts and crafts, your little ones will be overjoyed to eat in this perfect kid friendly restaurant.
2. Chiltepin Marisquillos 
Imagine this…
Sitting in a cute little Mexican restaurant, enjoying a margarita and mouthwatering fresh seafood, while your little one splashes around in a private pool.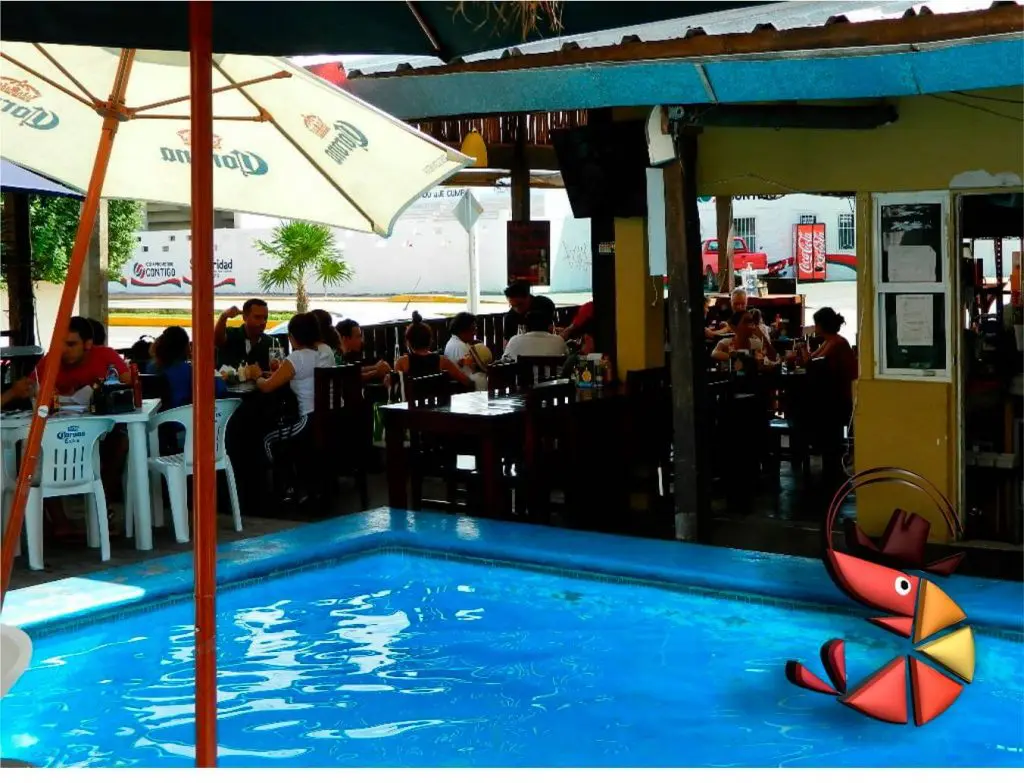 Sound too good to be true?
At Chiltepin Marisquillos this dream becomes a splendid reality.
This traditional seafood restaurant has thought of everything from their kid friendly pool to their outstanding seafood dishes.
Once your child has gobbled down a hamburger, lightly seasoned chicken or Chiltepin's ever popular white fish, they can run off and play in the pool, while you enjoy some quiet time with the adults.
If your little one has an adventurous pallet, the shrimp and fish tacos come totally unseasoned for the kids, so they can put whatever sauces and toppings they choose on top.
3. Don Chendo 
Has there ever existed a child that doesn't absolutely adore pizza?
I didn't think so.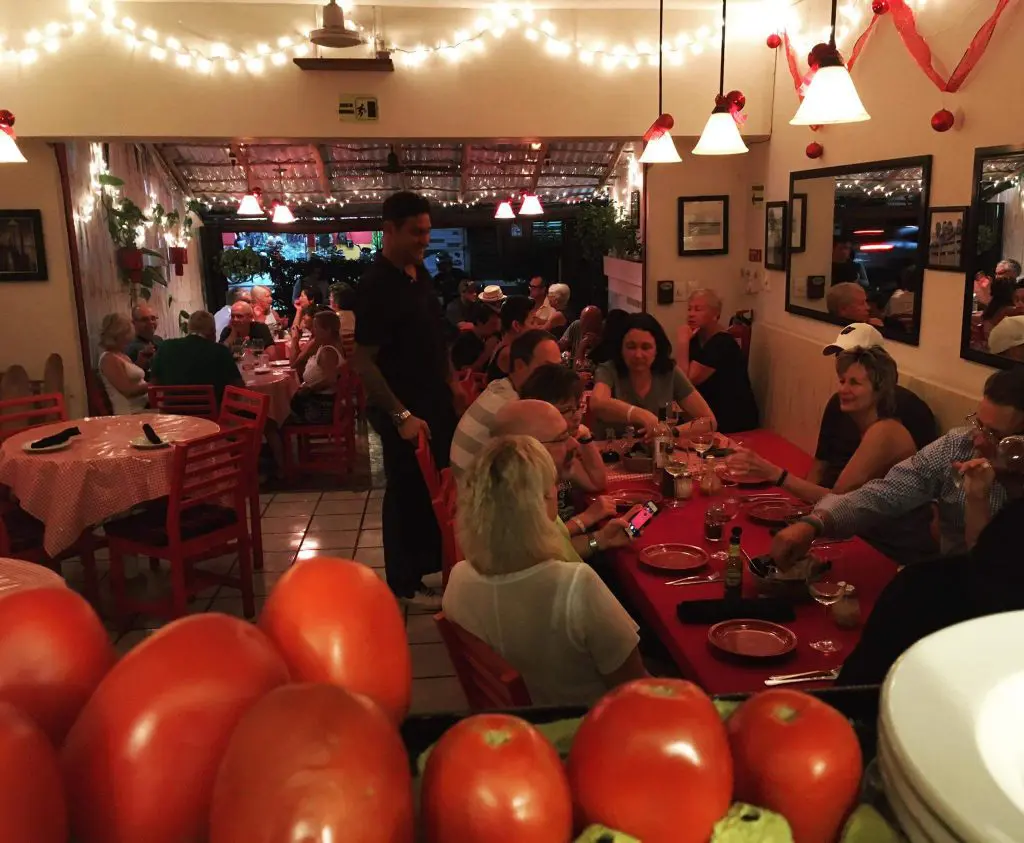 At Don Chendo, they really know how to make a fantastically messy pizza that your little ones are going to love!
The owners at Don Chendo are all about family spirit and actually run their restaurant personally as a husband and wife team.
Whether your children like their pizza with nothing but cheese, smothered in pineapple, or ladened with meat, the staff at Don Chendo are always happy to accommodate their needs.
The best part about this restaurant is that their New York pizzas are made to share, so the entire family can order a couple of pizzas and dig into a real family style meal.
Located near the center of Playa del Carmen, this is one of the absolute best kid friendly restaurants in town!
4. Canibal Royal 
Known for its extravagant Full Moon parties, Canibal Royal isn't exactly the first place you'd think of for a kid friendly restaurant.
But that's where you're wrong. Very, very wrong…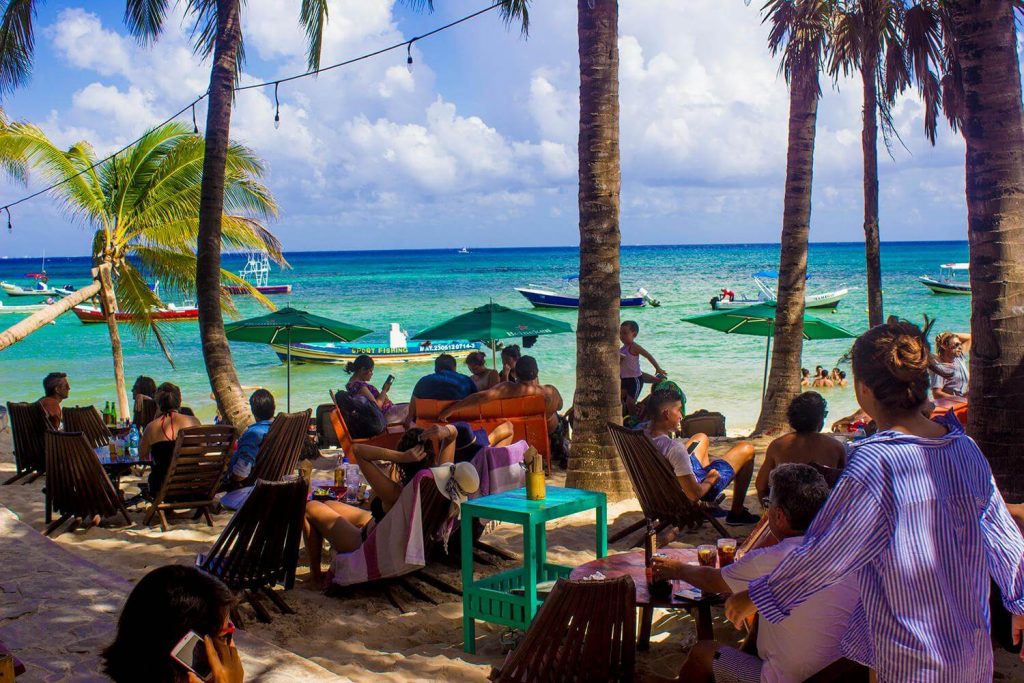 During the day, Canibal Royal is full of families with children of all ages, running in the sand, dancing to the tropical sounds of the DJ and playing in the calm Caribbean waters.
This fun beach club and restaurant is the absolute perfect place for you to soak up some sun while your little ones can make some new friends and enjoy the beaches of Playa del Carmen in a controlled and safe environment.
Although Canibal Royal doesn't offer a dedicated children's menu, they will go out of their way to make sure your little one is happy with their food.
Mini burgers, battered fish, basic fish tacos and messy nachos are just some of the adaptations they will make to keep the tikes happy.
5. La Parroquia de Veracruz 
If you travel a little ways along the highway towards Tulum, you'll find a fantastic restaurant dedicated to kids!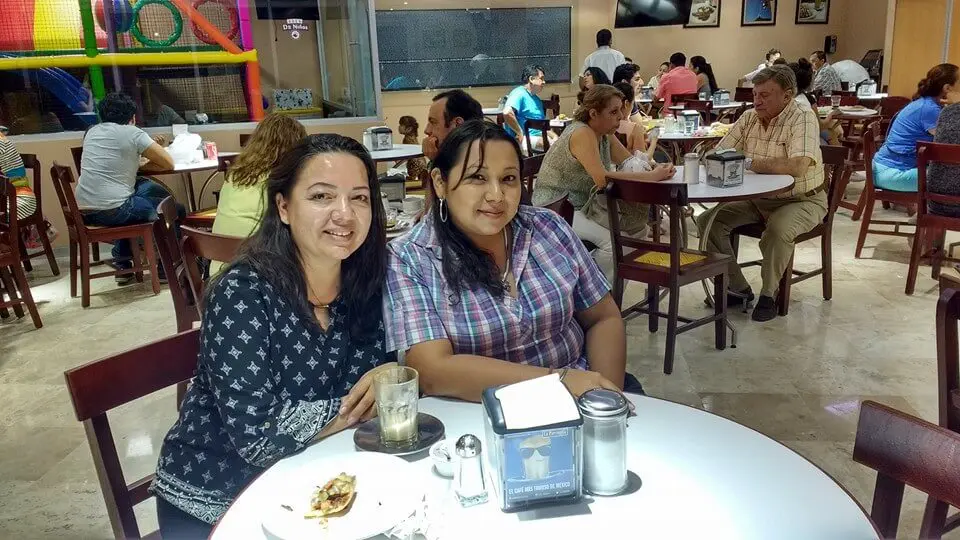 This is the only restaurant in Playa del Carmen that has a built in jungle gym.
Plus, if you're staying in one of the hotels in Playacar it's extremely close by.
La Parroquia de Veracruz not only has an awesome jungle gym that will keep your children busy for hours, but it also has a dedicated kids menu complete with coloring and games.
Don't worry, they also have an extremely varied menu for the adults and the most famous dark roast coffee in Mexico.
Open from breakfast through to dinner, this is the perfect spot to enjoy a nutritious, and very affordable meal with your family while in Playa.
6. Imprevist Resto & Wine
This cozy restaurant located in the heart of Playa del Carmen is the perfect place to enjoy either brunch or dinner with your entire family.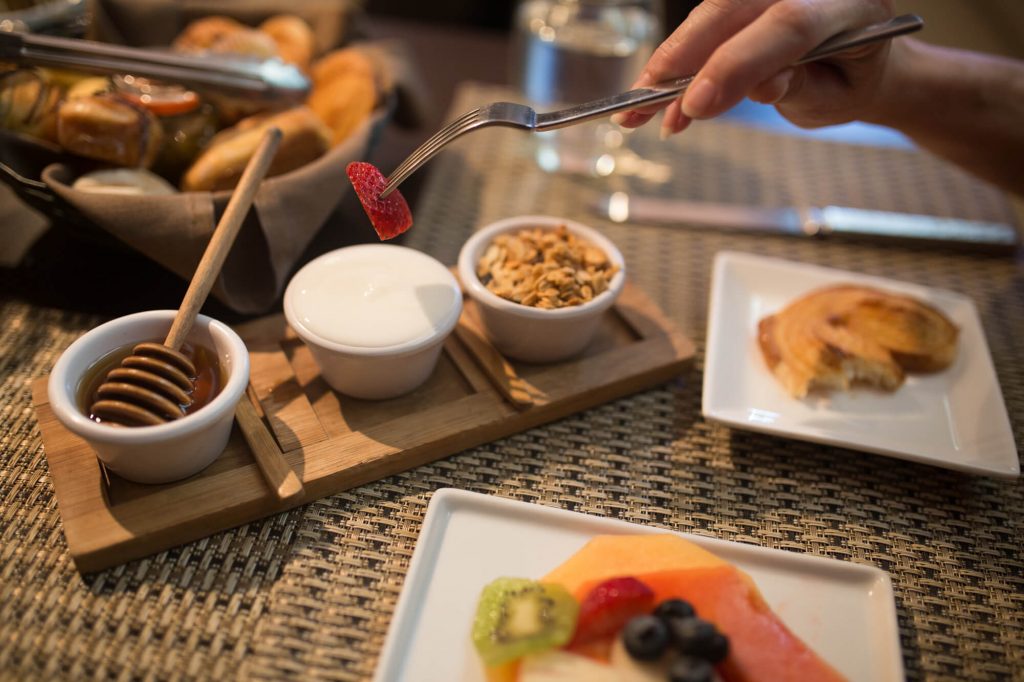 Run by a dedicated family man, Imprevist Resto & Wine knows the importance of keeping the little ones happy, whilst also giving them the nutrition and balanced diet they need.
Mentioned frequently on TripAdvisor for having not only kid-friendly meal options but also a completely separate pricing for little tummies, this is a great option for kid family restaurants in Playa.
With home comforts such as pancakes, hamburgers, fluffy omelets, creamy pasta and grilled chicken, there's bound to be something even the fussiest eater will love.
For the more grown-up amongst us, Imprevist also has a very impressive international and Asian fusion menu, splendid wine pairing options and devilishly indulgent deserts.
Have you eaten in any of these kid friendly restaurants? Let me know what your little ones thought in the comments below!
---
Trending Now
You may also like