7 Authentic Italian Restaurants In Playa del Carmen That Will Make Your Tummy Rumble
---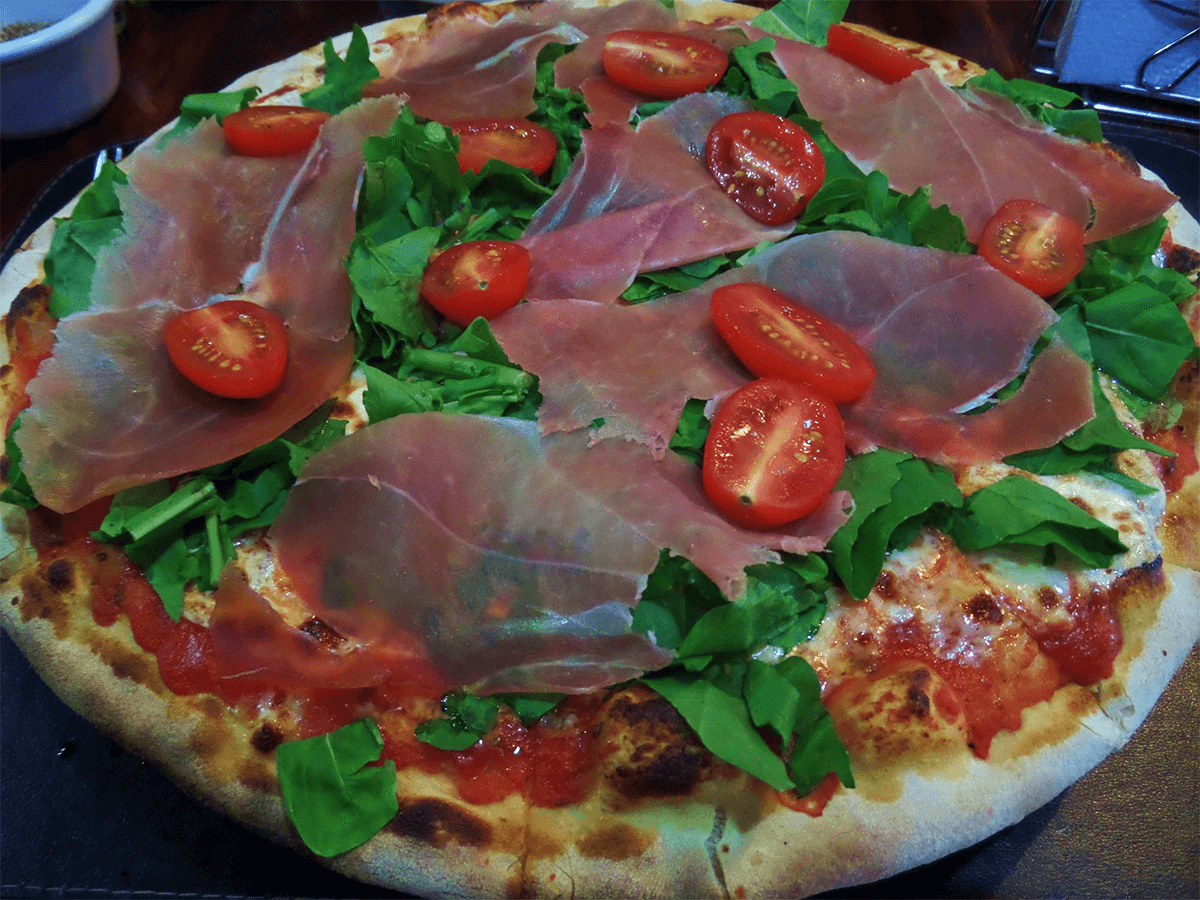 Sometimes we all need a little taste of Italy…
That salty tang of an extra cheesy pizza, the rich, creamy flavor of a perfectly prepared carbonara, or the delicate bite of al dente pasta.
Lucky for you, with the amazing multicultural boom in Playa del Carmen, we now have some of the most authentic and traditional Italian restaurants you could ever hope for.
So, whether you're looking for some budget bites, a big family-style meal with friends or a romantic evening for two, check out my guide to the most authentic Italian restaurants in Playa del Carmen.
1. Salento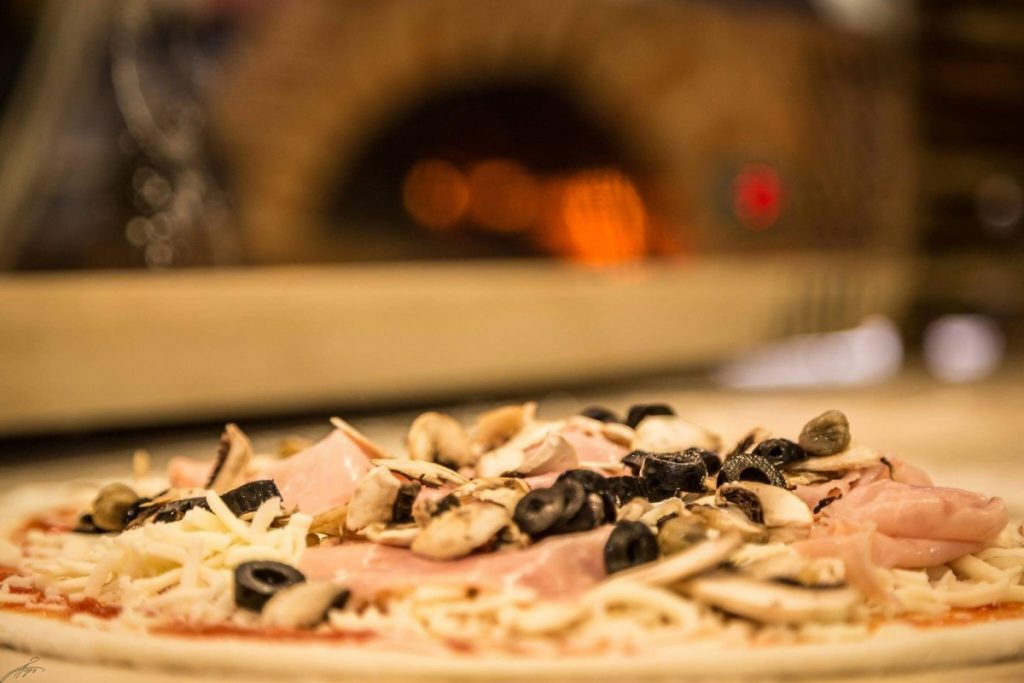 This cute little gem of a restaurant is owned by an Italian family, so they truly keep the authentic feel and taste of an Italian restaurant.
Walking into Salento is like being invited into a family home to enjoy one of the most delicious meals of your life.
Hidden away from the more touristic areas of Playa del Carmen, this restaurant has kept all of the charm and coziness one would expect from a small Italian town.
Salento cooks all of their pizzas in an authentic stone oven, and according to my Italian friends, this is where the best pizza in Playa del Carmen can be found.
Their fantastic Italian chef Simone Cutrano has also cooked up a fantastic menu filled with home-made tagliatelle, gnocchi, and ravioli.
2. Piola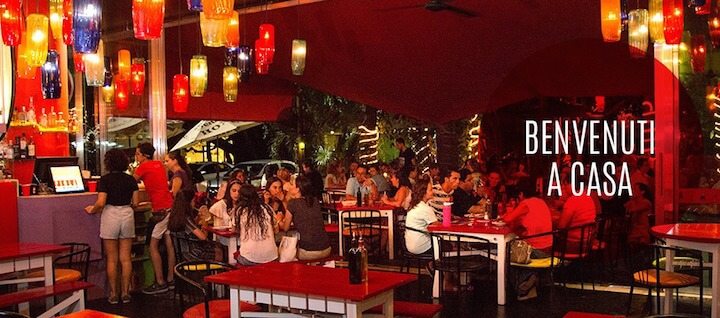 This has to be the most beautiful Italian restaurant in Playa.
When friends and family visit, this is where I take them for an impressive meal with even more impressive surroundings.
Piola's  beautiful tropical garden, thousands of twinkling lights, bright tables and chairs and relaxing water features make for one unique dining experience.
Everything at Piola is delicious from the free bruschetta starter to the fresh pizza and pasta.
All of their pizzas are traditional thin crusts and come with a huge variety of toppings.
A few dishes you must try in this magical restaurant are the lasagne, Mantova pizza, and their famous basil martini!
3. Casa Sophia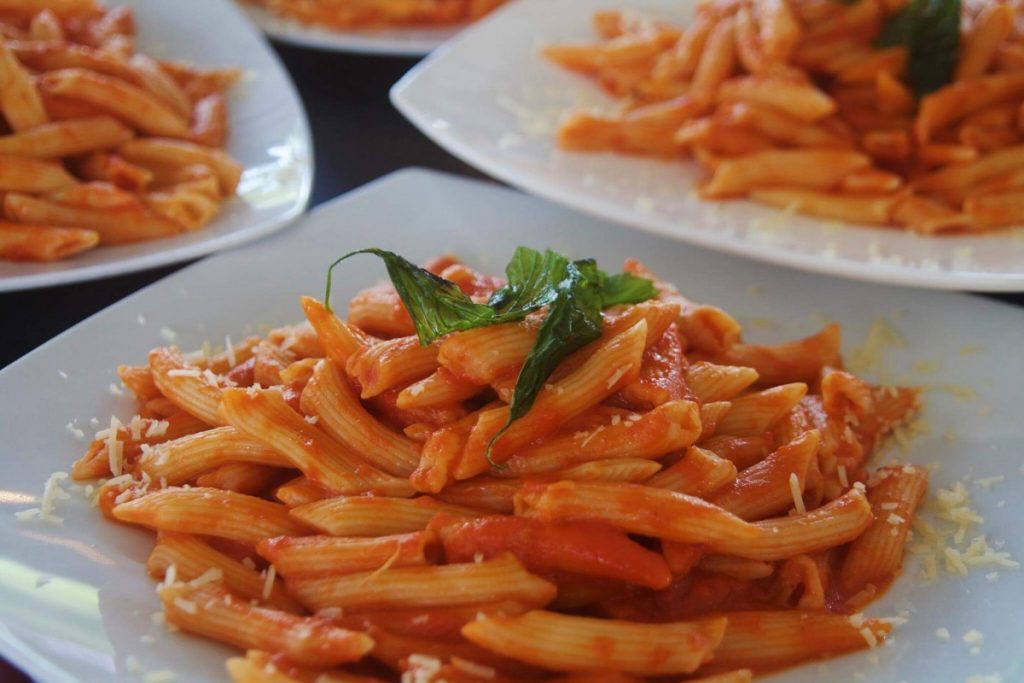 With their ridiculously extensive menu, amazing prices and outstanding authentic Italian food, it's no surprise that Casa Sophia is fast becoming the most popular Italian restaurant in Playa del Carmen.
Hidden from the tourists in the guarded residential area of Playacar, this wonderful restaurant is a local's favorite.
Even though this restaurant is extremely large, offering both indoor and outdoor seating, they have managed to keep that cozy, family feel thanks to their friendly and extremely attentive staff.
The pasta and sauces at Casa Sofia are all homemade, and they even have a few vegetarian options.
If you enjoy truly traditional Italian cuisine, then you'll be happy to know that Casa Sophia is the only place in Playa that you can find Troffie, a traditional Italian pasta perfect for pairing with fresh pesto!
4. Trattoria Pizzeria Romeo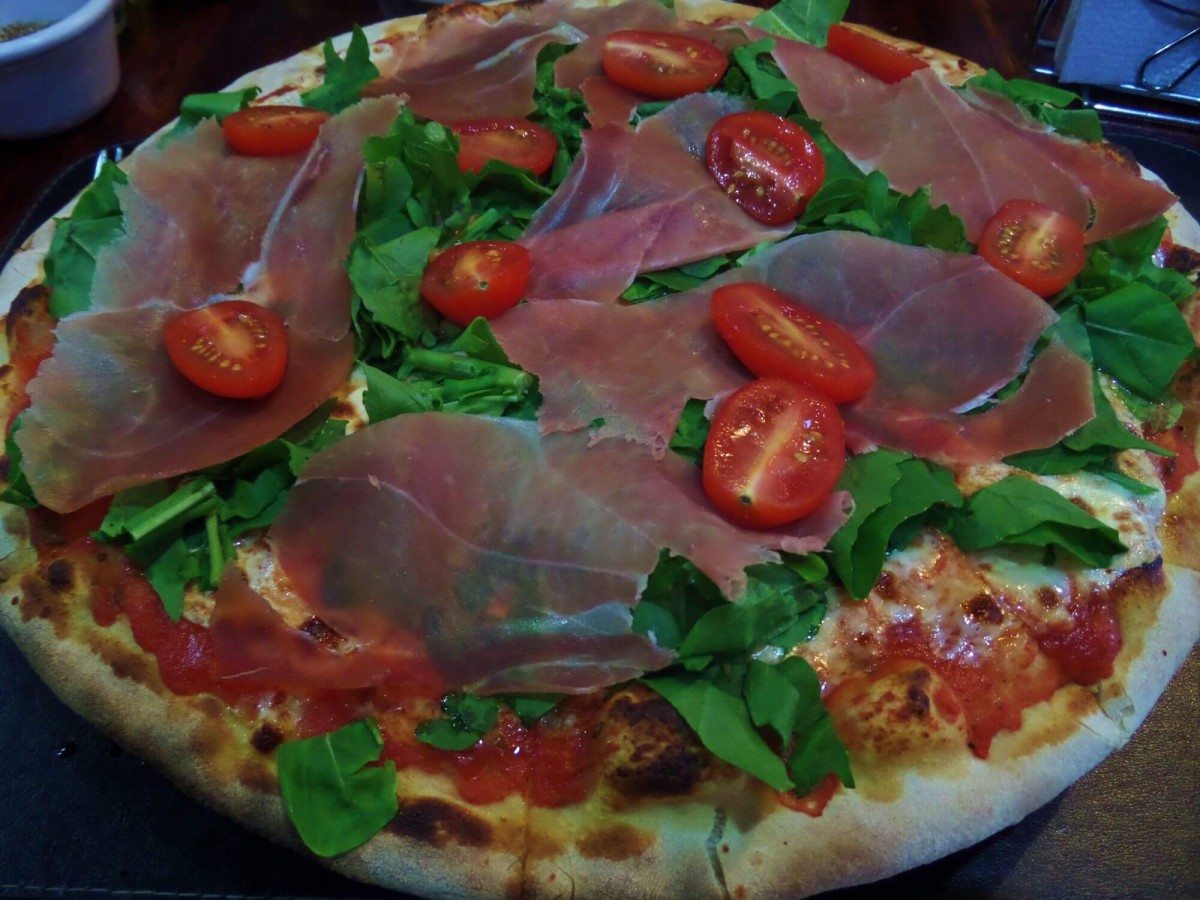 This peaceful little Italian restaurant has been in Playa for a long time now, and always manages to keep its customers coming back time and time again.
Trattoria Pizzeria Romeo is at the top of all the popular review sites such as TripAdvisor, Yelp, and Foursquare for a reason.
Their thin crust pizza, various pasta dishes, and unusual salad combinations are all delicious, and their wonderful staff will make you feel right at home.
Romeo is the perfect place to enjoy a quiet meal with a glass of red wine, and then take a stroll down 5th Avenue, located just one block away.
The Seafood Tagliatelle, beef carpaccio, spinach and white truffle oil ravioli and self-titled Romeo pizza are absolutely not to be missed.
5. La Famiglia
Located in a prime area of Playa del Carmen, it's no wonder this two-story Italian restaurant is always full.
Their prices are a little higher than some of the other restaurants on this list but with their extensive and delicious menu, it's totally worth it.
La Famiglia is a friendly family-run restaurant. The ultimate place to get your hands on traditional Italian comfort food.
Handmade pasta, wood-oven pizza, extensive wine list and a relaxed ambiance make this modern Italian restaurant the place to be for a night out with your friends.
Their generous portions are big enough to share, or if you're extra hungry, enjoy all to yourself.
No visit to La Famiglia is complete without sampling their amazing homemade gnocchi and four cheese sauce.
6. That's Amore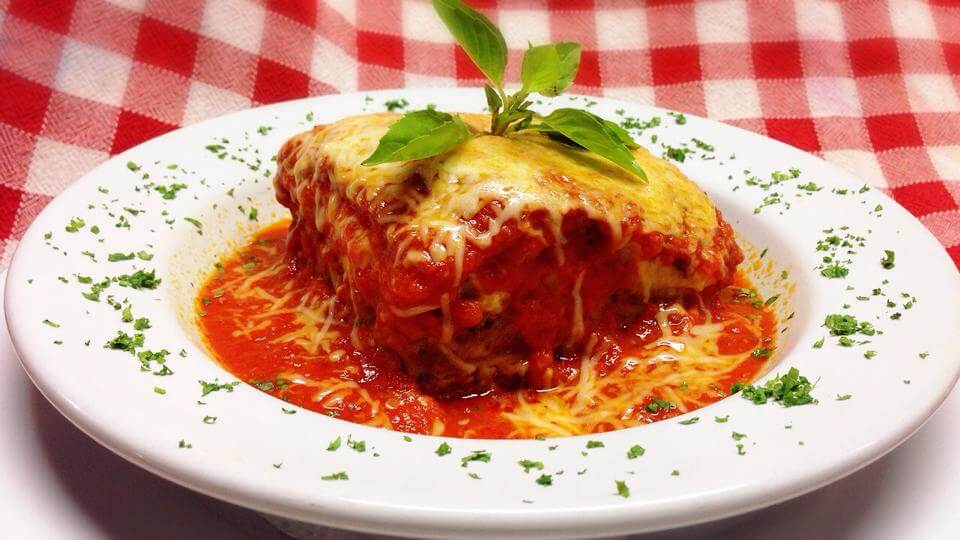 With its bright dining area opening right onto 5th Avenue, That's Amore is the absolute perfect spot to enjoy a romantic meal and watch the world go by.
Frequently visited by locals, this romantic restaurant has the prices and fantastic service you'd expect from old school Playa.
For those of you with food sensitivities, I have some more good news…
That's Amore has many handmade gluten-free pasta options and fresh vegetarian pasta sauces to suit everyone's needs.
If that's not enough to tempt you, they also have a great wine list, fantastic cocktail menu and a few indulgent desserts to end your night with a bang.
7. Ambasciata d'Italia Ristorante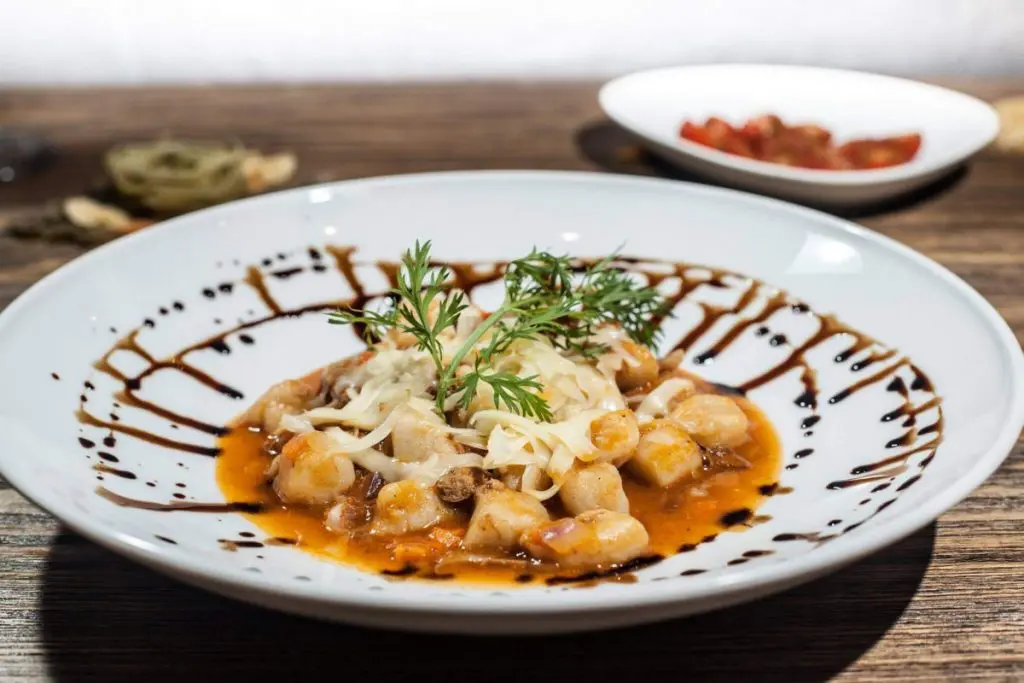 If you take a stroll down 5th Avenue, you can't help but notice a vibrant Italian Restaurant with beautiful whitewashed tables and an amazing display of their colorful handmade pasta.
Sounds good right? Well, that restaurant is Ambasciata d'Italia Ristorante.
The prices at this beautiful restaurant are a little high, but with their exquisite table settings, impeccable service, and heavenly food, you'll be happy to pay that bit extra.
Although Ambasciata d'Italia Ristorante has some of the most authentic thin crust Italian pizza in Playa, they are known for their amazing fresh pasta made on-site.
In fact, they are so confident in their pasta making skills, they even hold pasta making master classes with their head chef.
Eating at Ambasciata d'Italia Ristorante is truly a dining experience to remember.
Have you eaten at any of these authentic Italian restaurants in Playa del Carmen? Let me know which was your favorite in the comments below!
---
Trending Now
You may also like