Ek Balam Review: My Favorite Mayan Ruins in Yucatan
---
I've wanted to do an Ek Balam review for a while.
Of all the Mayan ruins that I have visited, which are few in comparison to the hundreds of sites spread throughout the Yucatan Peninsula, Ek Balam is one of my favorites.
In fact, it's also one of my favorite Playa del Carmen tours.
The history, the views, the nature, the low number of visitors compared to Chichen Itza or Tulum…
Here's why I am always happy to go back.
About Ek Balam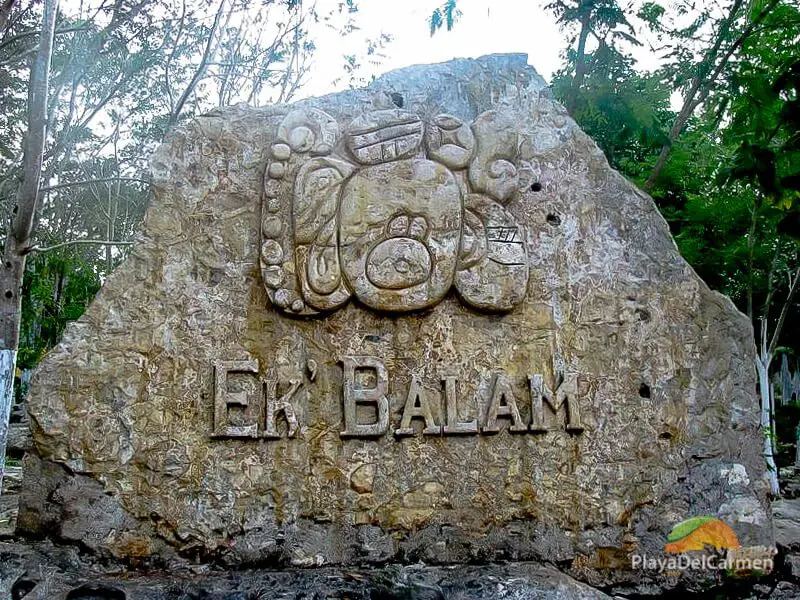 As often in life, when you fall in love with a place it's always for multiple reasons.
For instance, you may like a restaurant or bar because of the food and/or drinks, but the ambiance, the people, and the vibe will keep you going back.
That's how I feel about Ek Balam.
I'll explain why, but first a few facts.
Where is Ek Balam
Ek Balam is located about 15 miles north of Valladolid and 35 miles northeast of Chichen Itza. Unlike Playa del Carmen, Cancun, or Tulum, which form part of the state of Quintana Roo, Ek Balam pertains to the state of Yucatan.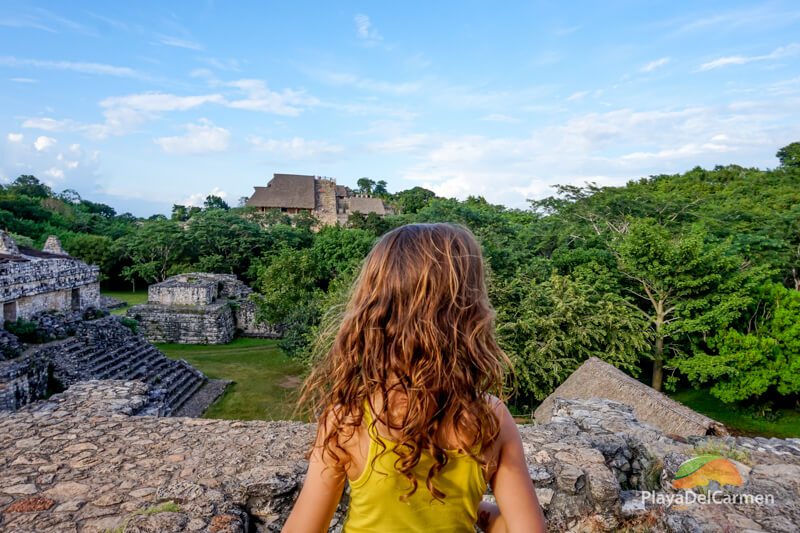 How to Get There
You can get to Ek Balam from Playa del Carmen in a private vehicle or guided tour of the ruins. If you do prefer to go by public transportation, you'll need to take an ADO bus from Playa del Carmen to Valladolid. Once in Valladolid, catch a cab on 37th Street between 42nd and 44th.
Shared taxis cost approximately 50 pesos per person; a private taxi will cost about $200 MXN (prices may vary, especially with the recent gas hikes).
What Does Ek Balam Cost
The entrance fee to Ek Balam costs $181 MXN per person. Discounts are available to locals with a valid ID and free for Mexican nationals (or immigrants with visas) on Sundays. Video cameras can be used for an additional fee of $45 MXN.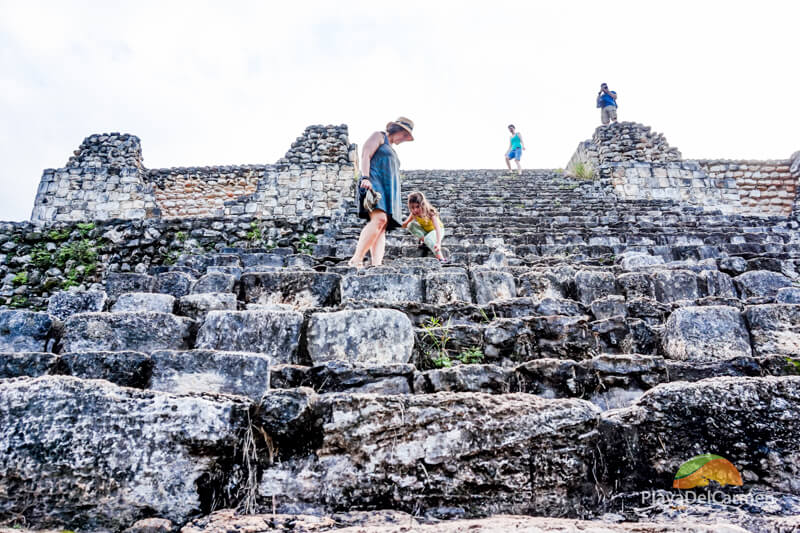 What Does Ek Balam Mean
In Yucatec Maya, Ek Balam translates as Black Jaguar.
5 Reasons I Love Ek Balam
I could come up with many reasons to express why I so much appreciate a trip to Ek Balam, but here are my top five.
#1 Ek Balam Has Much Fewer Tourists
One thing that can be a big taxing when visiting Chichen Itza or Tulum is the sheer quantity of other tourists. The fact that Ek Balam is not on most major tour circuits means that you can enjoy a relaxing morning or afternoon at the ruins without having to deal with all the masses.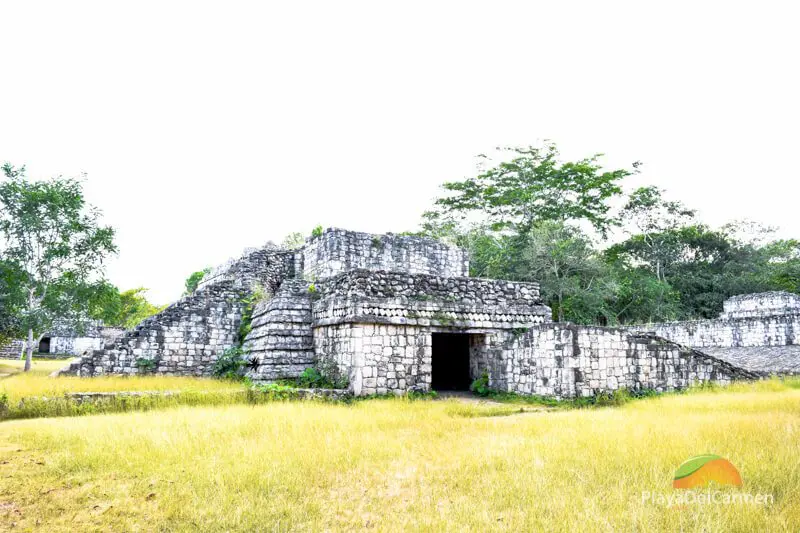 #2 You Can Climb the Main Pyramid
Of all the other Mayan ruins in the region, only in Coba can you still climb a pyramid. While this may seem trivial or trite, the fact is that you can get an amazing view of the Ek Balam site and surrounding jungle from atop the Acropolis pyramid.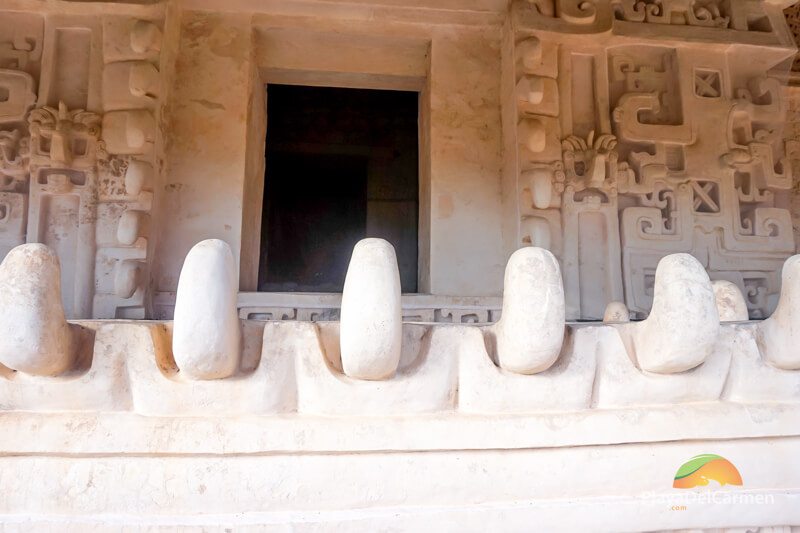 #3 You Can See the Entrance to the Tomb of a King
Halfway up the Acropolis pyramid lies the entrance to the tomb of Ek Balam's most important rulers: Ukit Kan Lek Tok' (spare yourself the attempts at pronunciation). Just as amazing as the fact that the tomb can be found within is the spectacular and elaborate stucco entrance.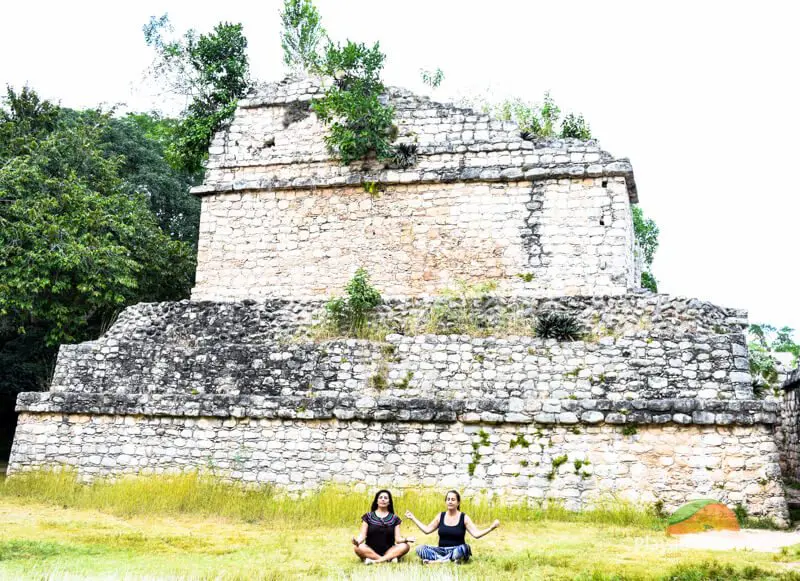 #4 It's a Great Place for Photography Buffs
I love taking pictures and Ek Balam is one of my favorite locations. The stunning ruins, many of which are well-preserved, make the ideal backdrop for some beautiful pictures.
#5 You Can Visit the Nearby Cenote Maya
This one is including in the guided excursion, and there are many other cenotes around the area as well, but Cenote Maya is a mesmerizing underground cenote that is well-maintained and is not only refreshing but a lot of fun.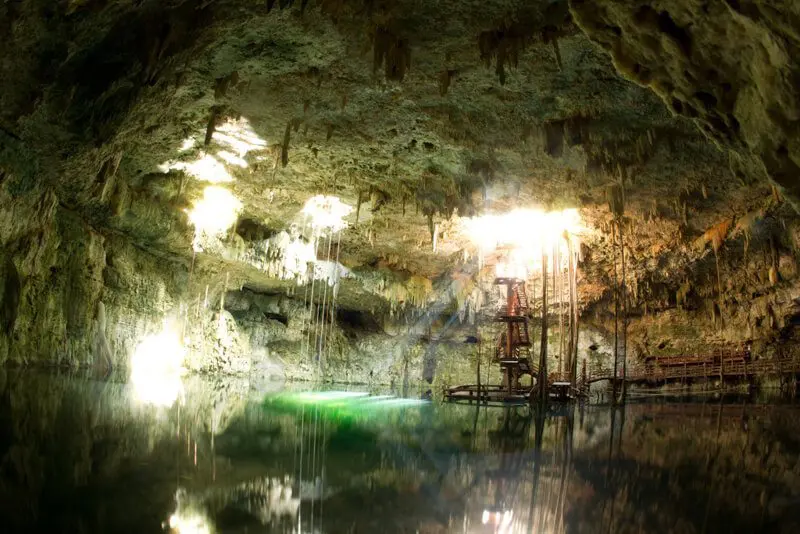 Ek Balam & Cenote Maya
I am usually the type that likes to do things on my own and on my time. However, there are certain things that can be done more comfortably on a guided tour. The Ek Balam & Cenote Maya tour is one of them.
You can simply enjoy the Mayan ruins, have a nice lunch, swim in a beautiful cenote, and all the while without having to worry about the transportation.
The tour costs $125 USD for adults and $99 USD for kids and lasts about 10 hours.
Click on the following link in orange for more information and to book your Ek Balam tour.
My Ek Balam Review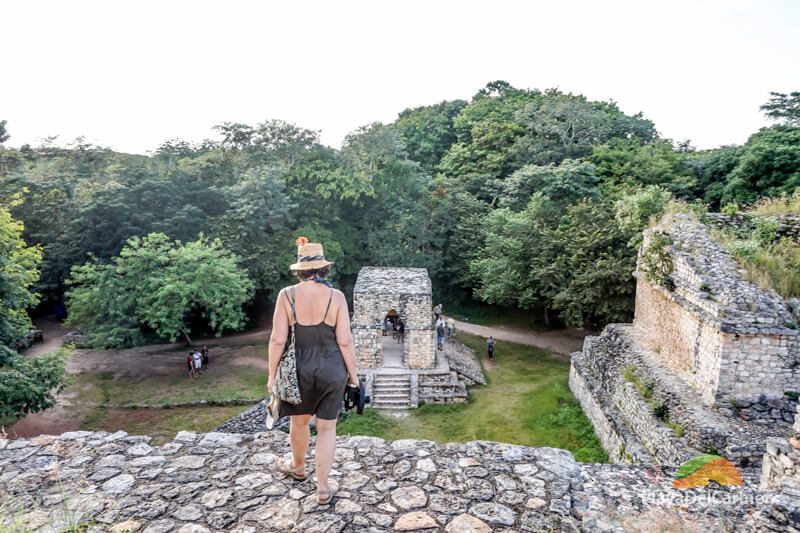 As you can see, I love me some Ek Balam. This is without a doubt one of my favorite tours, and I can keep going back no matter how many times I've been. I highly recommend it for all ages and makes a great family excursion from Playa del Carmen.
Looking for great things to do in Playa?
Our travel specialists know all the great tours!
Call them today toll-free at 888-537-9797!
---
Trending Now
You may also like