14 STUNNING Wedding Dresses for the Perfect Destination Wedding
---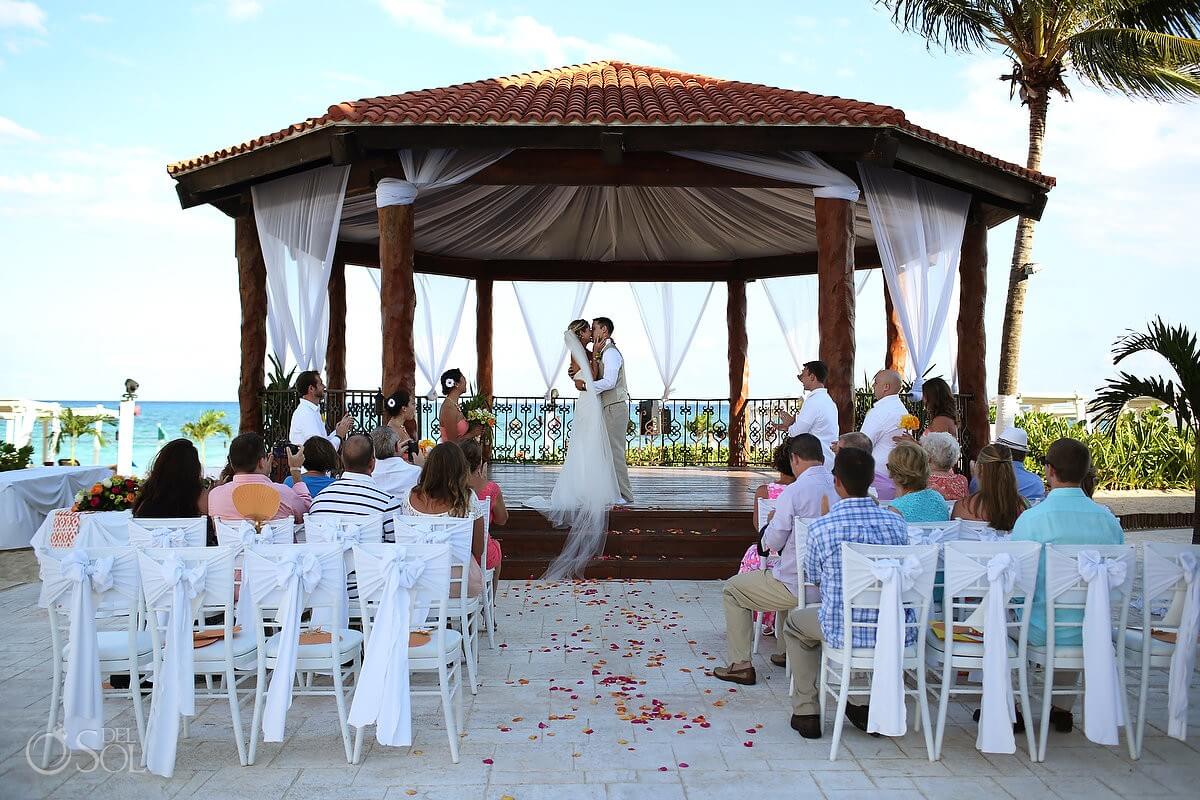 Did you know that 26% of all weddings in 2016 were destination weddings? 
You're not alone wanting to get married somewhere that inspires you. 😉
And
All your research is making this fairytale scenario become reality.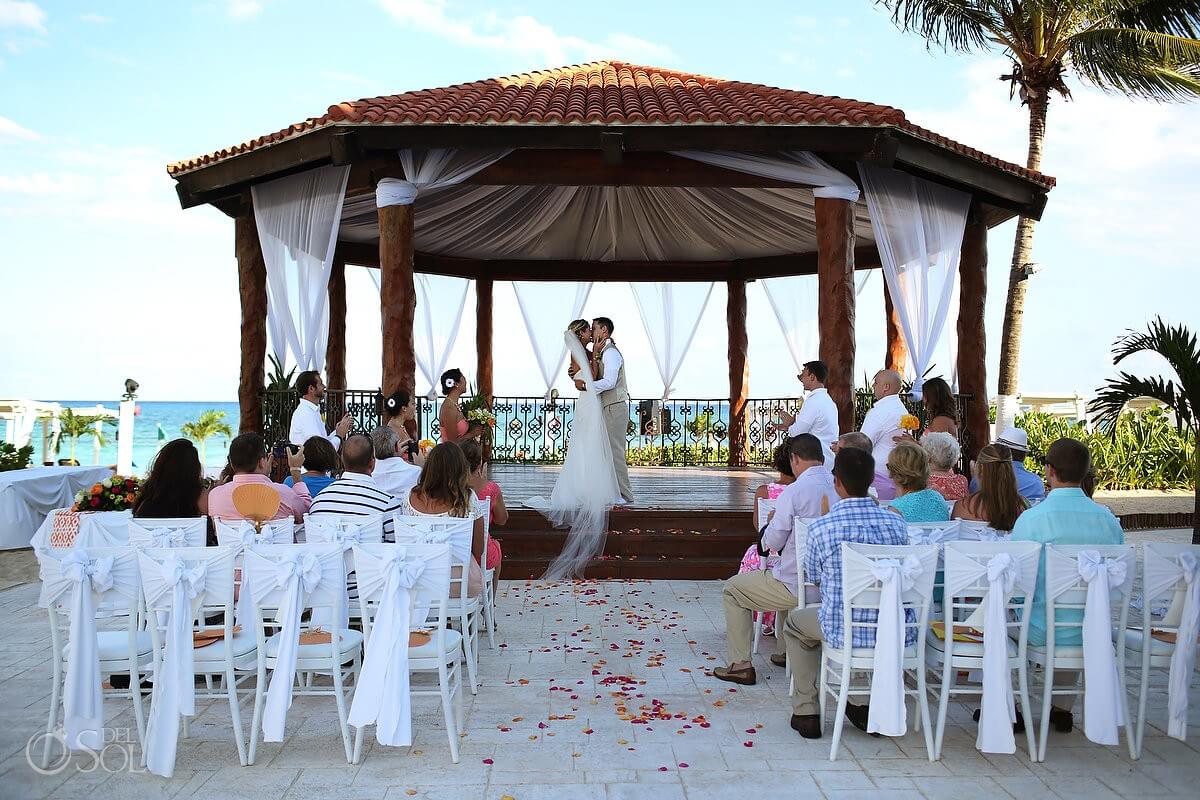 The average cost of a wedding in the U.S is around $27,000 and only $5000-$7000 in Mexico. 
You can save yourself some serious ca$h.
It's a no-brainer.
These beautiful gowns are designed specifically for beach or destination weddings.
Forget hot and stuffy gowns, get your inner goddess on and take a look at these 14 stunning destination wedding dresses.
These dresses alone are enough to make you want to start planning your own wedding. #GOALS
#GOALS
We hope this excites you and provides you with all the inspo you should ever need…Enjoy!
Don't forget to let us know in the comments section which dress is your favorite!
1. Flowy Goddess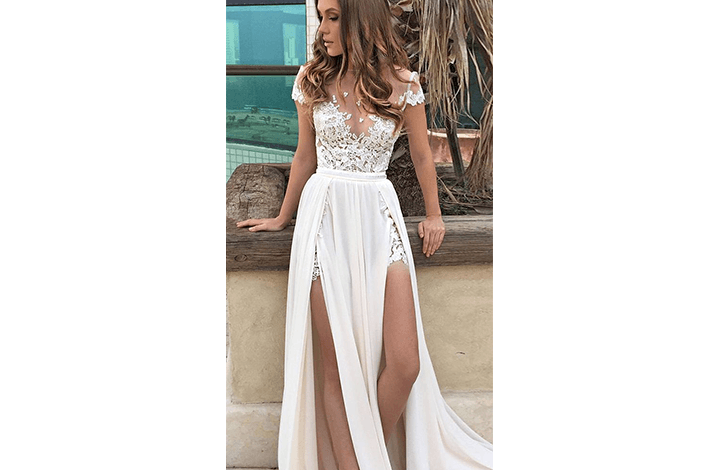 Picture yourself seemingly floating down the aisle in this amazing dress as the gentle breeze whips through your loosely curled hair. If you're looking for something a little less traditional but still want to keep things elegant, this style would work wonders for you on the beach.
2. Dreamy Details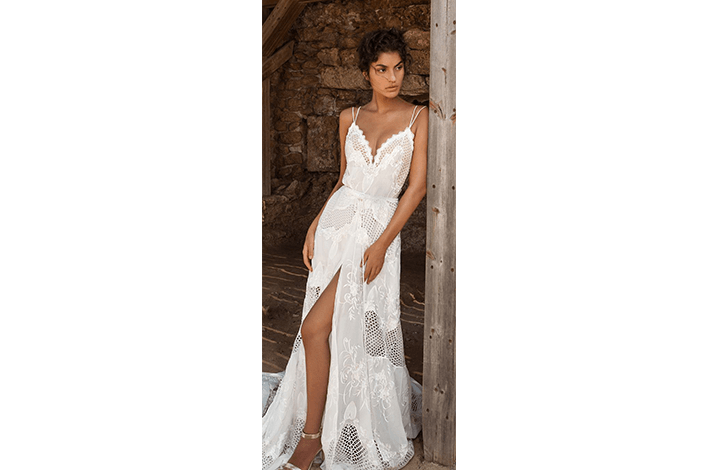 I LOVE this dress. If keeping things simple is more your style, this dress is perfect without compromising on special details.  Plus this kind of material and the open shoulder spaghetti strap dress would definitely keep you cool in the heat on your big day.
3. Angelic Elegance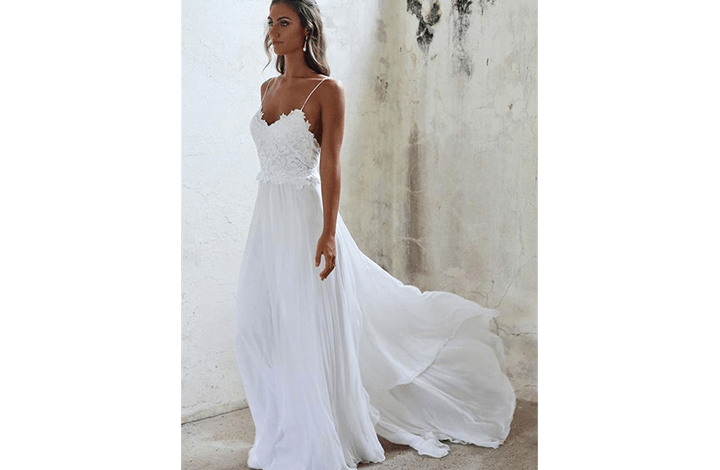 Can you imagine the kind of stunning photos you would get with a cool breeze blowing by in this beautiful dress?
This lightweight material makes it easy for you to get the full gown effect without weighing you down too much in the sun. Perfect for brides looking for a full-length dress. Complete the look with a pair of long dangly earrings.
4. Embroidered Elegance.  
Dresses with an open shoulder are not for everyone. This style of gown is perfect for brides who want to retain elements of a traditional dress without loosing the beach-y goddess flow at the bottom. Opting for a more ivory colored illusions wedding dress with lace means that your photos on the sand will look utterly mesmerizing.
5. Lavish And Lacy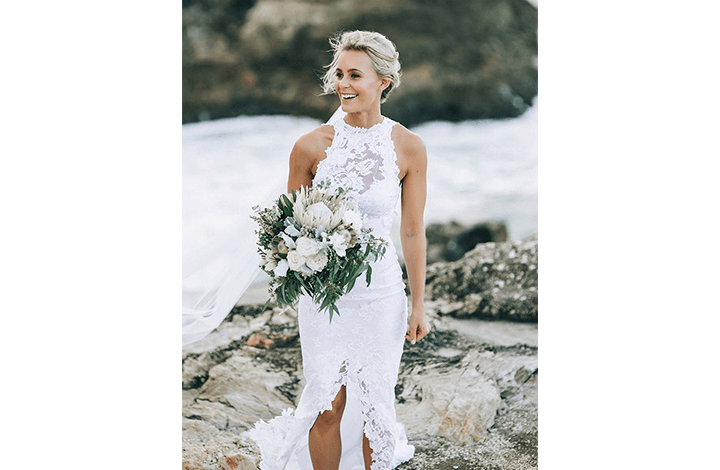 Does it get any more stunning than this? Lace is an amazing option for those of you who are wanting a more delicate look.
This high-neck bare-shoulder dress means that it will be easier for you to stay cool in the heat, while the split at the bottom makes walking a breeze without having to worry about tripping over on your dress.
6. Plunging Princess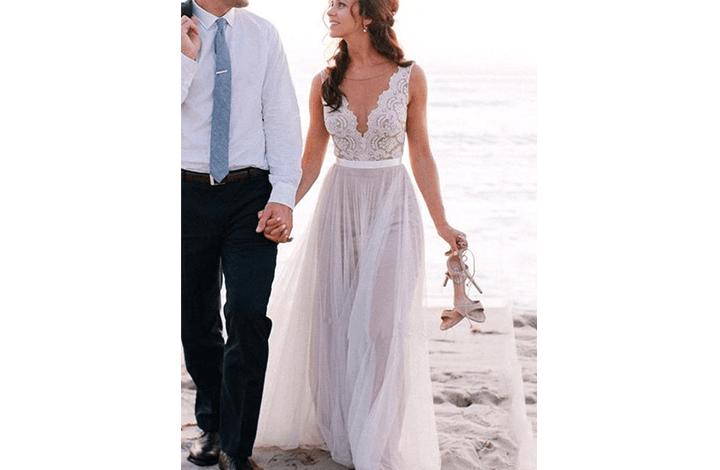 I always say that plunging dresses are a great option if you want to wear your hair down on your big day. The sheer material at the bottom of the dress is worthy of a Disney movie, you will feel nothing less than a princess as you walk down the aisle to greet your soon-to-be husband.
7. Traditional Tinkerbell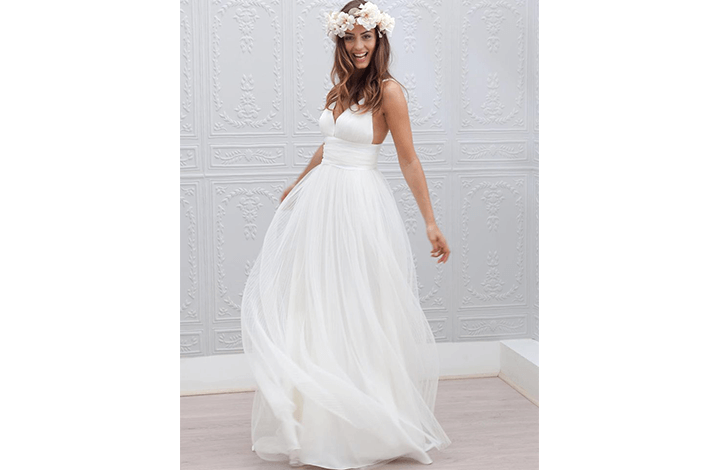 Have the best of both worlds and keep it traditional yet super stylish in a floaty sheer gown like this! You can easily compliment this type of dress by adding flowers to your hair for a splash of color and to achieve the beach babe look.
8. Short and Sheer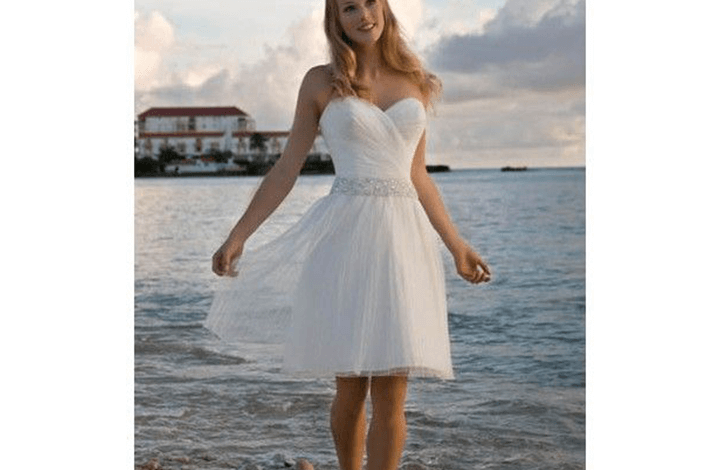 If you really have your heart set on a traditional looking dress, a shorter, tea-length option of one those dresses can work for you here in the Mexico. These dresses are super elegant and look great when paired with silver diamond jewelry.  Not only do you get to retain the beauty of a traditional dress, you won't have to worry about treading on your gown or falling over on the sand.
9. Beaded Beauty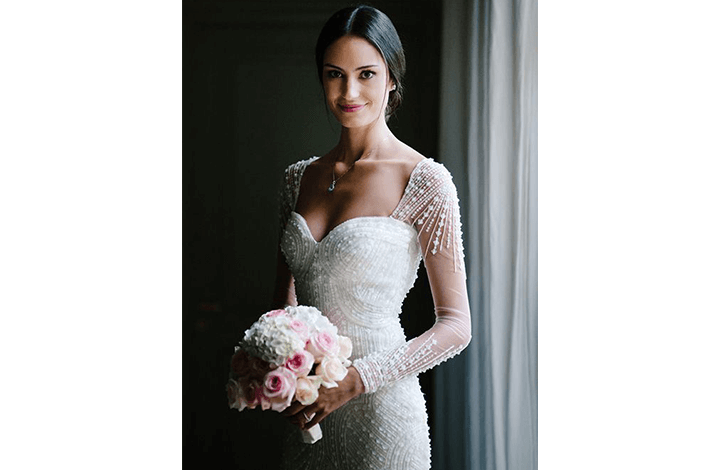 If you want long sleeves but down want to get too warm in the sun, then this beaded sheer vintage beauty is perfect for you! I am a sucker for detail, I think it adds tons of elegance and beauty to a dress. All eyes would definitely be on you on the big day wearing something like this.
10. Sexy Split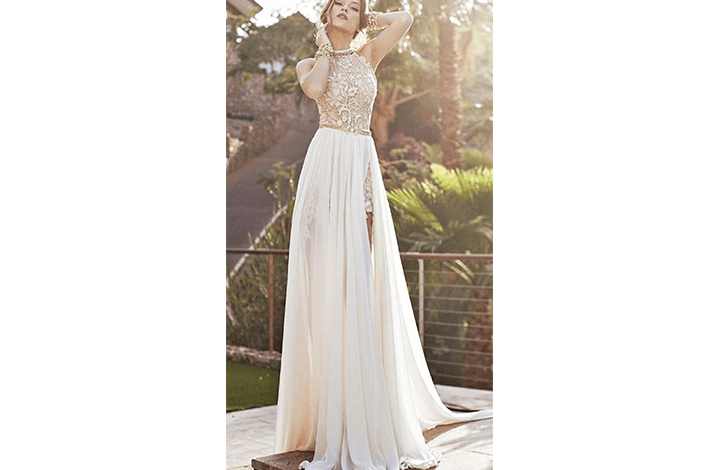 For me, this is the ideal dress if you want to wear your hair up, which I always recommend because in this kind of heat and humidity (depending on your hair type) it can be hard to maintain a curly style all day. The last thing you want is to look frizzy on your wedding photographs.
The details on the chest provide the perfect amount of elegance whilst the open shoulder will allow you to stay cool. The sexy sheer gown at the bottom is removable so once the ceremony is over you can take it off and enjoy your party in a short and stylish dress that's concealed underneath.
11. Mermaid Tail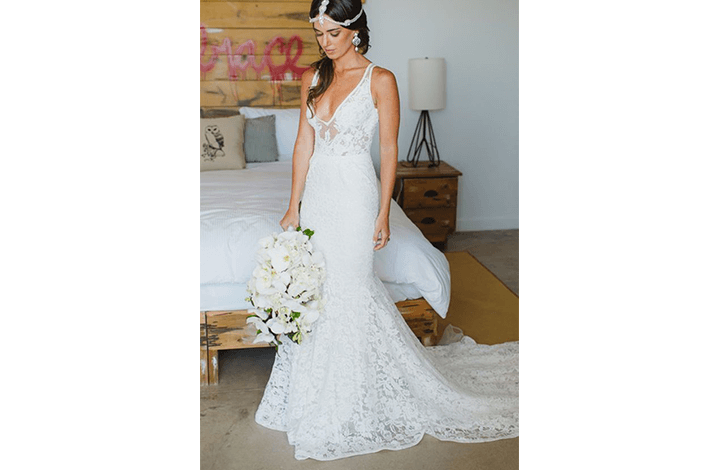 The mermaid tail style dresses have surged in popularity in the past few months, with a number of celebs tying the knot in similar styles. This dress is beautiful if you want to accentuate your figure and look like a goddess as you walk down the aisle. Lace is always a great option for destination weddings if you want to keep things looking delicate and naturally beautiful.
12. Beach Babe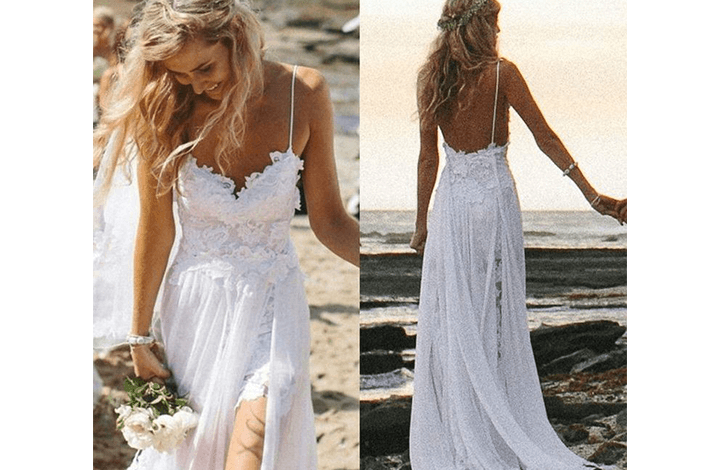 The ultimate beach babe dress, short, with long flowing slits creating the appearance of a full-length gown. Perfect for keeping you cool and retaining elegance. The thin straps keep things super delicate whilst the details of this dress make it worthy for the most lavish of occasions.
13. Sea Shell Details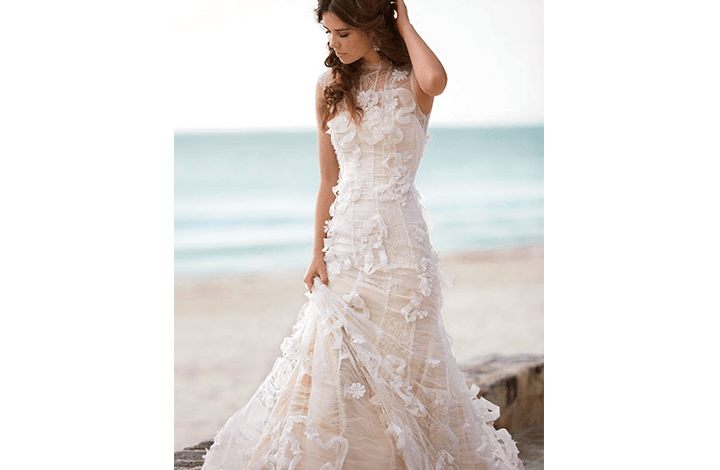 If you want a completely unique look, go heavy on the details. This particular illusion dress reminds me of sea shells or coral, so if you want to get married on the beach and wish to be complimented by the nature that surrounds you,  something like this can work for you.
14. BOHO babe
Who said that wedding dresses had to be one-piece? This stunning two-piece dress is PERFECT for the less traditional bride. Up the glam by adding a headpiece and a pair of super detailed flip flops. This kind of look makes for a stunning photograph and is unique if you are wanting something a little different.
Location
If you want a truly memorable location for you and all your guests, Mexico has it all.
Mexico is among the top 3 contenders for the most popular locations for destination weddings.
We can't say we're surprised.
Crystal clear water, white sandy beaches, and lush tropical scenery, what more could you as for?
We Can Help
Forget the feeling of being overwhelmed or stressed by every detail, those emotions don't exist here in the beautiful Caribbean.
Our weddings experts are dedicated and passionate about helping you to create a day that is nothing short of perfect.
We work with only the best beach venues and photographers in the area and we will do everything in our power to negotiate the best deals so that you save on your big day and all the fun things to do while you're here.
You'll have everything organized for you from start to finish.
Best of all:
Our services are free, and you can rest assured that you're in the best possible hands working with PlayaDelCarmen.com
Our Playa del Carmen wedding planners have done this 100's of times before
We've orchestrated the most lavish weddings to simple, elegant beach weddings. All groups, sizes, and budgets.
No Need to Worry:
With every detail taken care of, the only thing you REALLY have to worry about is what you will wear.
Are you getting excited about your big day?
Call our weddings team on our toll-free number +1 888-537-9797
Don't forget
SHARE this post with friends and family on Facebook.
Feel free to leave your thoughts in the comments section, we would love to hear from you.
From everyone here at PlayaDelCarmen.Com, we wish you all the happiness in the world.
---
Trending Now