5 Awesome Museums In and Around Playa del Carmen
---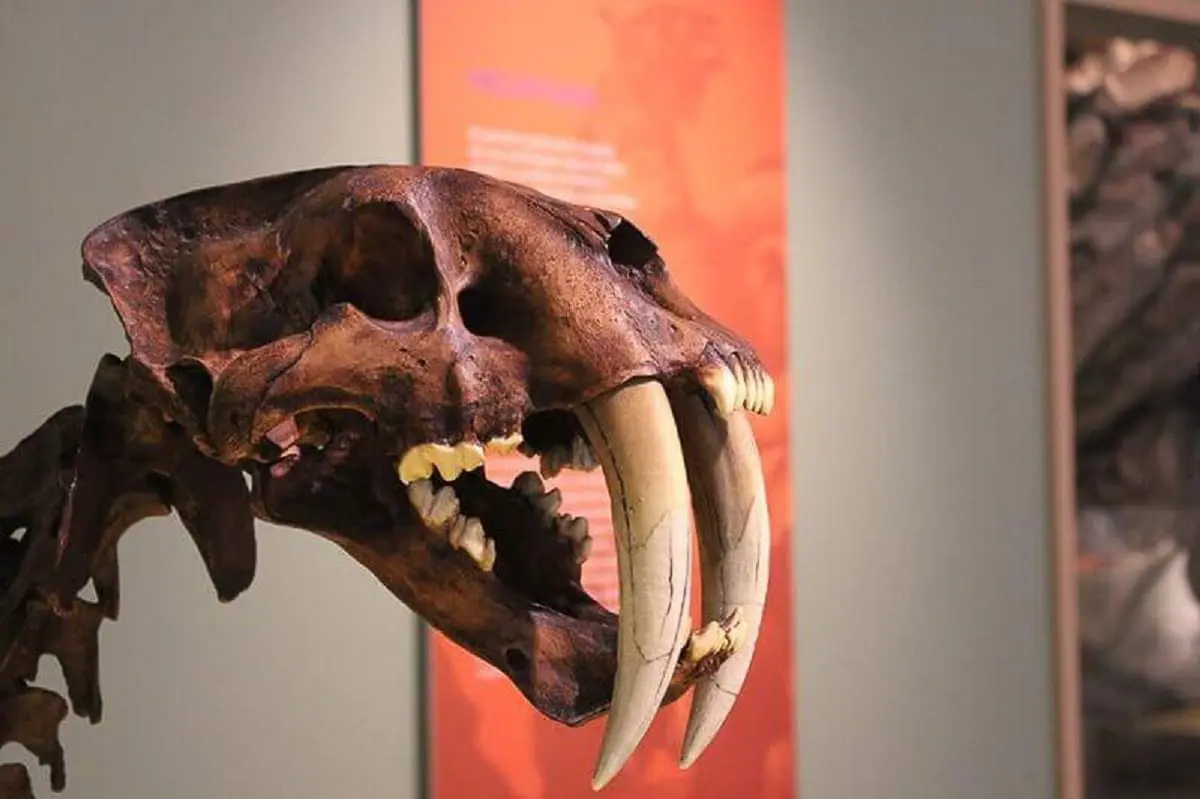 What's the first thing that comes to your mind when I say the words Riviera Maya?
No need to answer.
I have the same white sand beach and blue hues in my head.
But what else do you think about when you think of destinations like Cancun or Playa del Carmen?
I'll bet this much, it's probably not museums!
5 Great Museums from Cancun to Tulum
We may not have the Louvre or the Smithsonian, but within the context of a destination so focused on fun in the sun, these are some great options.
And while you may not see a Picasso or a Frida Kahlo piece, you will have the opportunity to see aspects of our region that make this place so special.
We'll start in Cancun and move south to Tulum.
#1 Museo Maya de Cancun
The Maya Museum in Cancun is a well-curated museum in the city's Hotel Zone that has a nice collection of historical pieces and educational information.
In fact, it houses one of the most significant collections of Mayan culture in the entire country.
The museum takes visitors from some of the most ancient evidence of life in the region found in the caves around Tulum to the splendor of the great city states of Chichen Itza and Ek Balam, among others.
Moreover, the museum shares the property with the San Miguelito archaeological site, which together with El Rey formed the most important human settlement of Cancun island.
Where: Km 16.5 of the Kukulcan Boulevard, Hotel Zone, Cancun
Open: Tuesday through Sunday from 9:00 a.m. until 6:00 p.m.
Cost: $70 MXN
---
#2 Cancun Underwater Art Museum
We'll stay in Cancun for this next one, but instead of staying above ground we'll submerge into the depths of the Caribbean Sea.
That's because it's here where you'll find the world-famous M.U.S.A., which in Spanish stands for Underwater Art Museum.
The largest of its kind in the world, this subaquatic wonder is accessible to both snorkelers and scuba divers alike.
With over 500 pieces, visitors can observe the mesmerizing sculptures and the abundant corals that have adopted these artworks as their newfound home.
To visit this museum, we recommend you go on a tour with the professional and fun-loving crew at Aquaworld.
Where: Caribbean Sea, off the coast of Cancun
Open: Daily during tour hours except in inclement weather
Cost: $45 USD for the snorkel tour

---
#3 3D Museum of Wonders
One hour south and back on land lies the charming town on the beach that is Playa del Carmen.
It's here you'll find the 3D Museum of Wonders.
Now, this place is only really a museum by name only, but it does make the list as–sigh and sniff–Playa del Carmen's only museum.
In reality, however, this is more of a 3D art gallery with works by U.S.-based artist Kurt Wenner.
His pieces create optical illusions that make you part of the artwork as you interact with the 3D imagery while someone takes pictures of you and puts them on Facebook so that you can go begging for likes, love, and laughter.
Coming soon to Playa del Carmen, however, are two new museums: a Frida Kahlo museum and–what everybody's screaming for–an ice cream museum!
Where: Plaza Pelicanos, 10th Ave. & 10th St., Playa del Carmen
Open: Daily from 9:00 a.m. – 10:00 p.m.
Cost: $25 USD – adults; $20 USD – kids
---
#4 CEDAM Museum
Leaving behind Playa del Carmen and its tri-dimensional reality, we head further south to beautiful Puerto Aventuras.
Here, in this town more known for its stunning turquoise-green mangrove channels and fun catamaran and yacht tours, you'll find the highly recommended CEDAM – Museum of Underwater Archaeology.
Goonie fans, this one is for you.
This small but fun nautical museum houses a fascinating collection of artifacts, coins and other novelties found in the region's diverse shipwrecks.
You won't spend much time here, it's more of a fun stop on your way in between destinations in the Riviera Maya, but it's worth it if you've seen all six Pirates of the Caribbean movies.
Where: Plaza Marina, Puerto Aventuras
Open: Monday through Saturday from 9:00 a.m. – 1:00 p.m. and 2:30 p.m. – 5:30 p.m.
Cost: Free of charge
---
#5 Museum of Prehistory Tulum
Our final stop, just one hour south of Playa del Carmen.
It's here where you'll find one of the most fascinating cavernous cenotes in the entire region–Dos Ojos–as well as this small and educational museum dedicated to the prehistoric developments of this region so fundamental to the extinction of the dinosaurs and the birth of timeshare industry.
The museum is dedicated to promoting the incredible Ice Age artifacts which have been found over the years in the caves and cenotes of the Riviera Maya.
For you science nerds and history buffs, we're talking about the era known as the Pleistocene.
While you're here learning about all things ice age not related to Disney, be sure to check out the stunning Dos Ojos Cenote.
And remember, goonies never say die.
Where: Cenote Dos Ojos, Tulum
Open: Daily from 9:00 a.m. – 4:00 p.m.
Cost: $50 pesos
Hey, you guuuys!
Ready to travel to the land of buried treasures?
Call our one-eyed travel specialists today toll-free at 888-537-9797!
---
Trending Now
You may also like