My HONEST Review of The Chichen Itza Day Trip Tour (2023) – Is it Worth the Journey?
---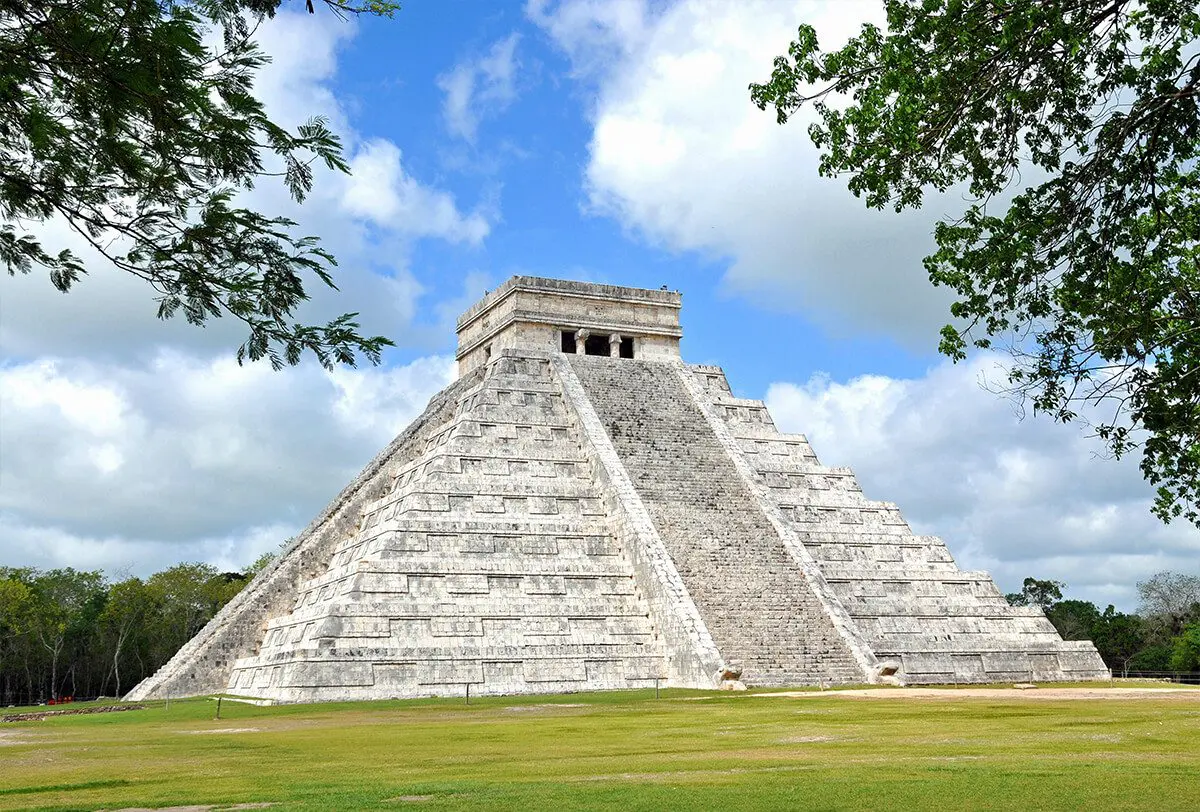 Today I'm going to relive one of the most epic days of my life and bring you my Chichen Itza review.
Did you know that traveling to Chichen Itza from Cancun and Playa del Carmen takes approximately 3 hours there, 3 hours back?
Yeah, it's a long way for a day tour…
Hence why you're probably wondering "is it worth my time and money?"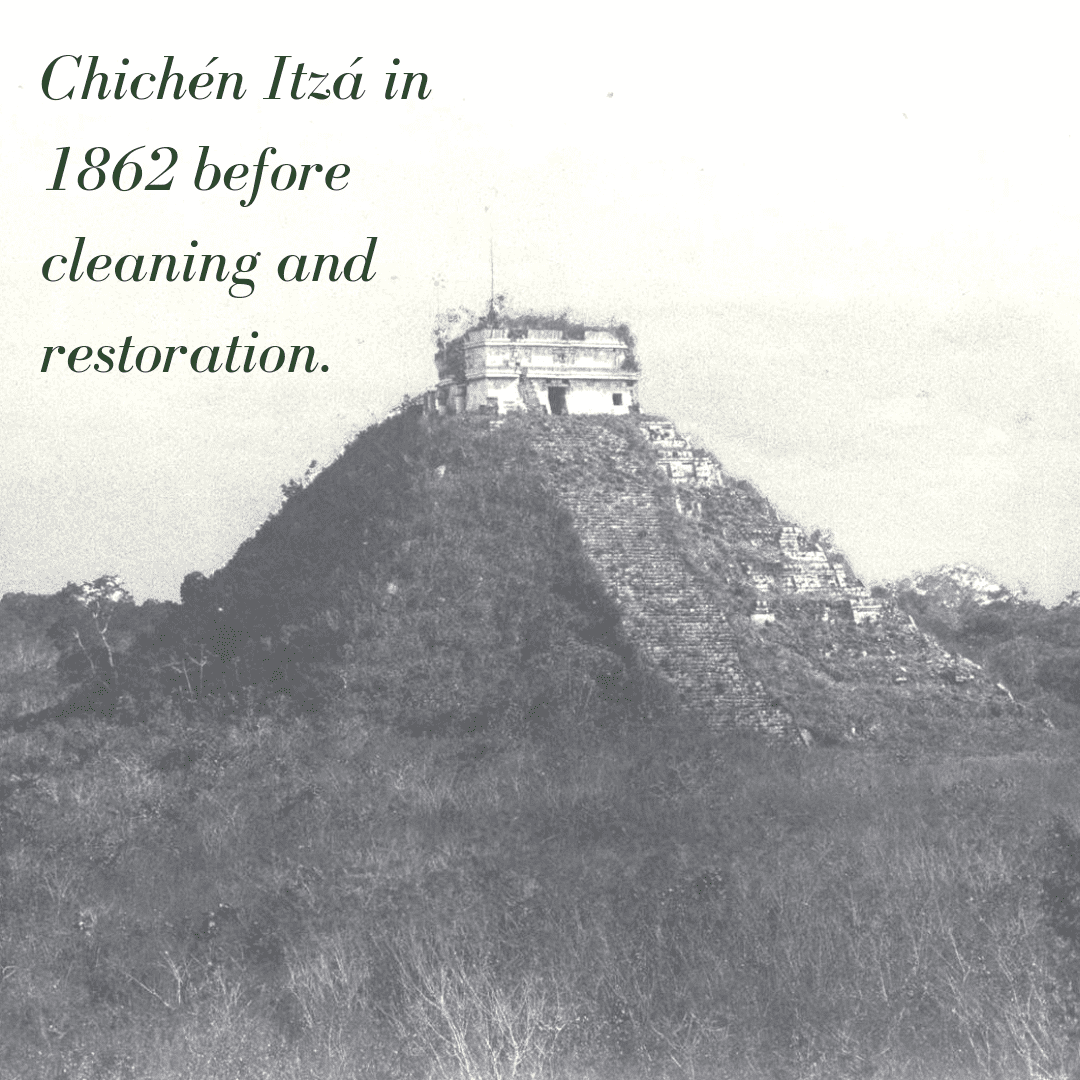 I've done this tour twice.
The first time was before I lived in Mexico and the second time was as the content manager here at PlayaDelCarmen.Com.
It was great because it meant I would be able to compare the two providers – and trust me this place NEVER gets old.
Perhaps you're bucket list checkin' or you're fascinated by ancient Mayan histories?
Whatever it is, get ready, and come on this amazing journey with me all over again.
Discover why millions of people decide to visit these magical ruins each year.
Find out what to expect, plus my top hints and tips that are going to help you get the most from this experience along the way.
My Chichen Itza Tour Review
---
1. Booking and Prices
Finding somewhere and someone to book this tour for you is easy when you're in Mexico.
There are vendors on every street corner in the major cities such as Cancun and Playa.
But with so many different providers offering the 'same' tour, how do you know which one is the best?
I don't ever recommend booking on a whim, because:
You will get ripped off.
The quality of tours differs greatly
Fear not! That's where I come in.
My job is to try and test all the tours in the region and make sure we bring you only the Creme de la Creme.
Hard life, right?  😉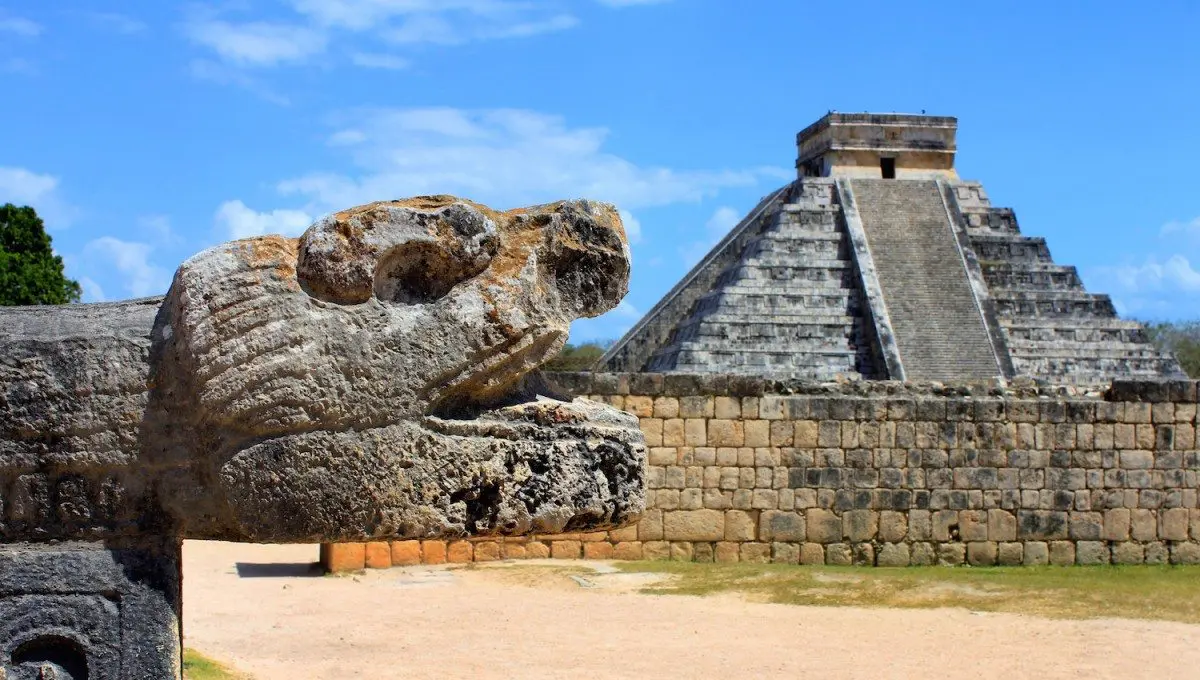 The tour we hand-selected for you on PlayaDelCarmen.Com gets rave reviews and you're about to learn why…
The pricing is as follows:
Adults = Was $119…Now just $102 USD with your 15% discount. 
Children =  Was $84…Now just $77 USD with your 15% discount. 
What are you waiting for? Book NOW!
Infant (0-4): Free
Cancellation: Strict
Top tip for booking: 
It gets better… when you book in advance and online with us you save 15% off the total price. 
Save 15% on the Chichen Itza Tour here!
Already booked? Prepare yourself for an unforgettable day.
2. Pick Up
The Chichen Itza Tour is a full-day tour.
Starting from around 7 am – 6 pm. 
However, times will vary slightly depending on how many people book on the tour and from which hotels they need picking up from.
The provider we use do an excellent job of grouping together tour buses efficiently to minimize pick up times and maximize the overall experience.
For this tour be sure to set aside a full day during your next vacation if you want to visit the celebrated Chichen Itza Ruins.
It's a long day but SO worth it.
Jam-packed with all kinds of adventure – prepare to be wowed by both historical and natural wonders. 
I met the transfer bright and early around 7.30 am in downtown Playa outside the Panama Jack hotel,  opposite the Hilton Playa del Carmen.
Greeted by a very friendly man I boarded the bus, which to my surprise was a lot bigger than the normal tour buses I was used to.
It was a spacious, air-conditioned, and even had tables!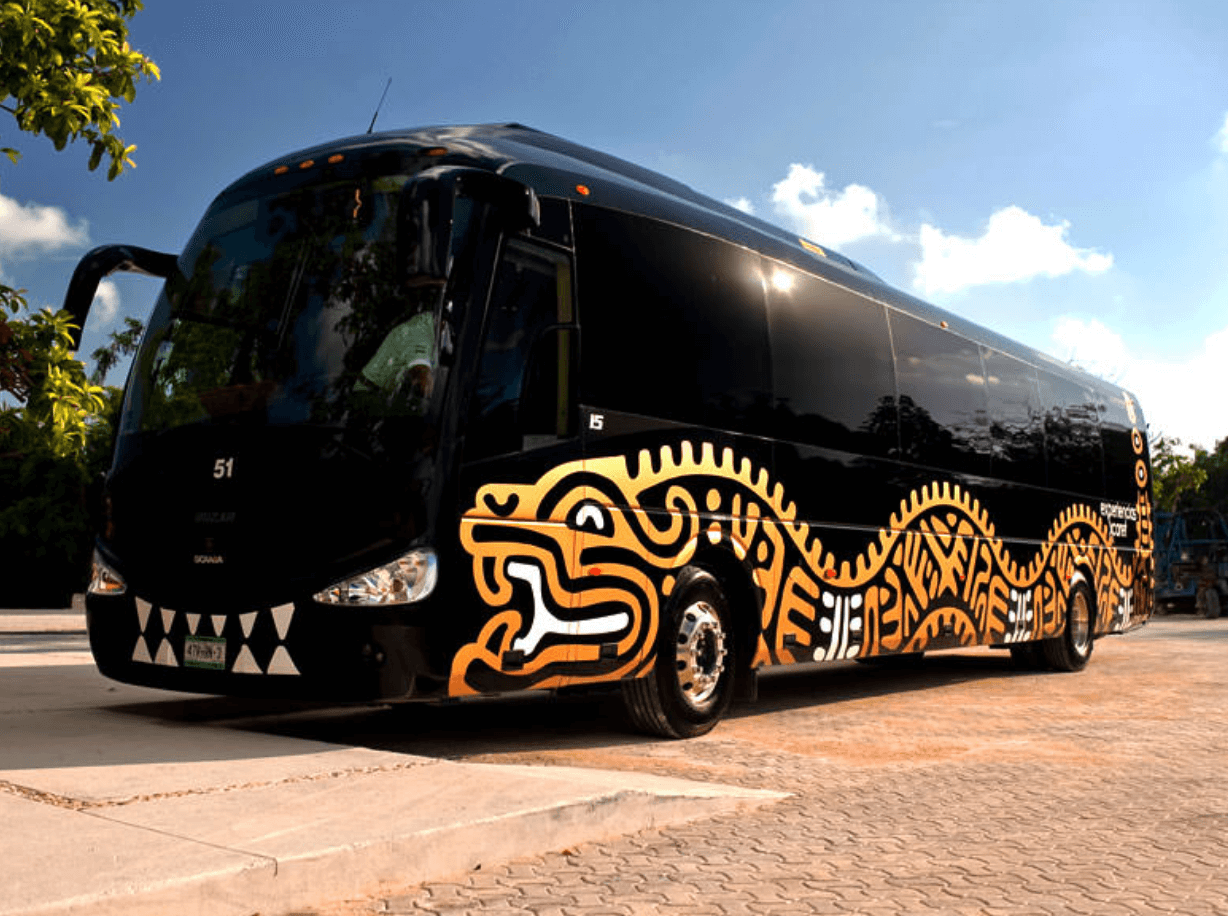 My top tips for pick up are: 
1. If you are not really a morning person, set an alarm and lay off the tequila the night before (nothing worse than a hangover and an early get up).
Trust me I've learned the hard way with this one before.  Chichen Itza is an open space with little shade,  the heat can be INTENSE.
2. Come prepared! Your checklist for the day should include:
Swimwear
Suitable clothing and walking shoes
Towel
Spare pair of flip flops to change later
Sunglasses
A hat
Sunscreen
Bug spray
Cash
Snacks
Camera
Extra water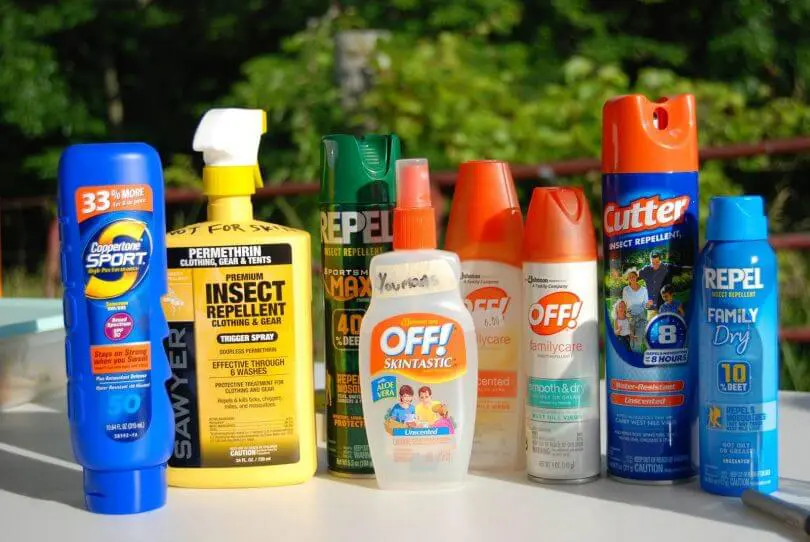 Optional:
Waterproof camera
Water shoes
Make sure you have all of the above before you leave.
3. Eat something. Squeeze in breakfast if you can or just grab a banana and go!
Got everything?
…And so the adventure begins.
3. Transport
Now, I know what you're thinking…"3 hours on a bus, how dull"!
I was thinking the same.
Don't get me wrong I was excited about the tour but really no one likes to be sat down for that long.
But the transport was a tour in itself,  the coach driver and the attendant were hilarious.
They were very articulate speaking both Spanish and English for our group.
Jose set the scene brilliantly for the day.
Providing context on Chichen Itza and sharing fascinating information with us that I had never heard of before.
Not only that, but they had artifacts with them that were passed around the bus for us to look at to deepen our understanding of this magnificent wonder of the world before we arrived.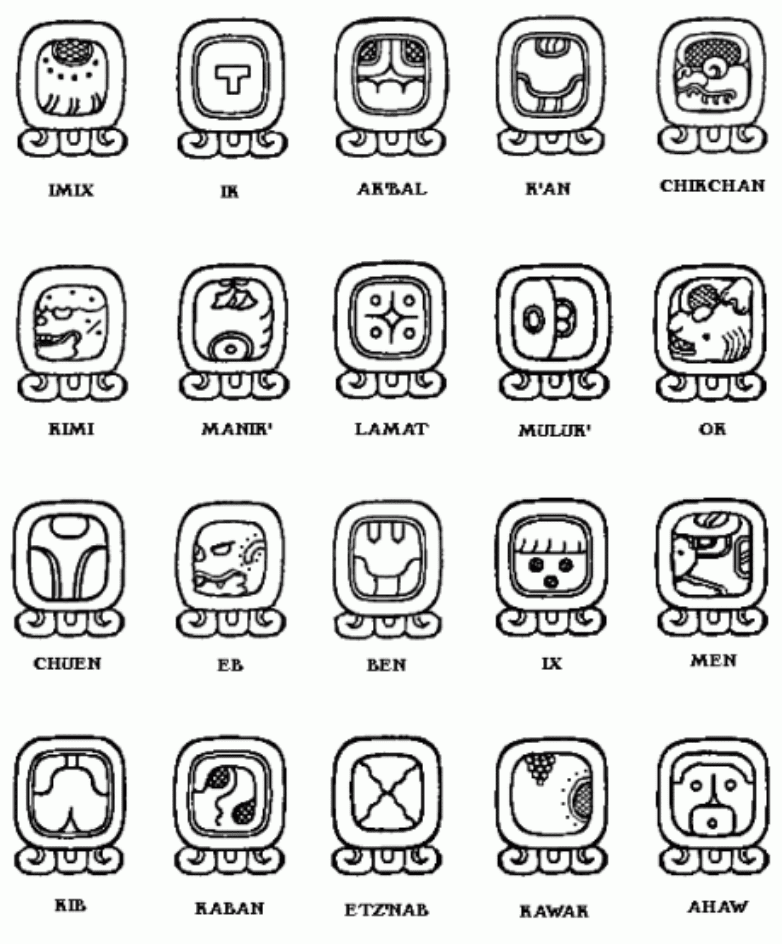 There were around about 1.5 hours of the journey where we were left to hour own devices so I used this time to chat with the people next to me.
But for 30 minutes of that time, we stopped off at a small authentic Mexican souvenir shop just before reaching Chichen Itza.
What many people don't realize is that when traveling to Chichen from Cancun or Playa you actually cross over into a new state. 
You move from Quintana Roo (where Cancun and Playa is) into the Yucatan.
Witnessing a less touristic and more authentic way of Mexican life.
The gift store you stop off at gives you the chance to stretch your legs, buy any souvenirs that take your fancy, get a drink, and use the toilet.
Once you arrive here you will know you don't have long left on your journey to Chichen Itza.
Top tips for the journey:
1. Buy your souvenirs on the way there, it's cheaper and more authentic.
4. Tour Guide & Mayan Ruins
When you arrive at the entrance to Chichen Itza you will see BIG queues.
…And you can glide on past them all smug knowing you don't have to wait in that. 🙂
Our provider guarantees immediate access to the grounds.
No queues for you!
Once you are in,  the tour bus group is split up into smaller groups for a more personalized experience.
On this particular day, we were split up into Spanish speaking and English speaking groups which I think worked perfectly.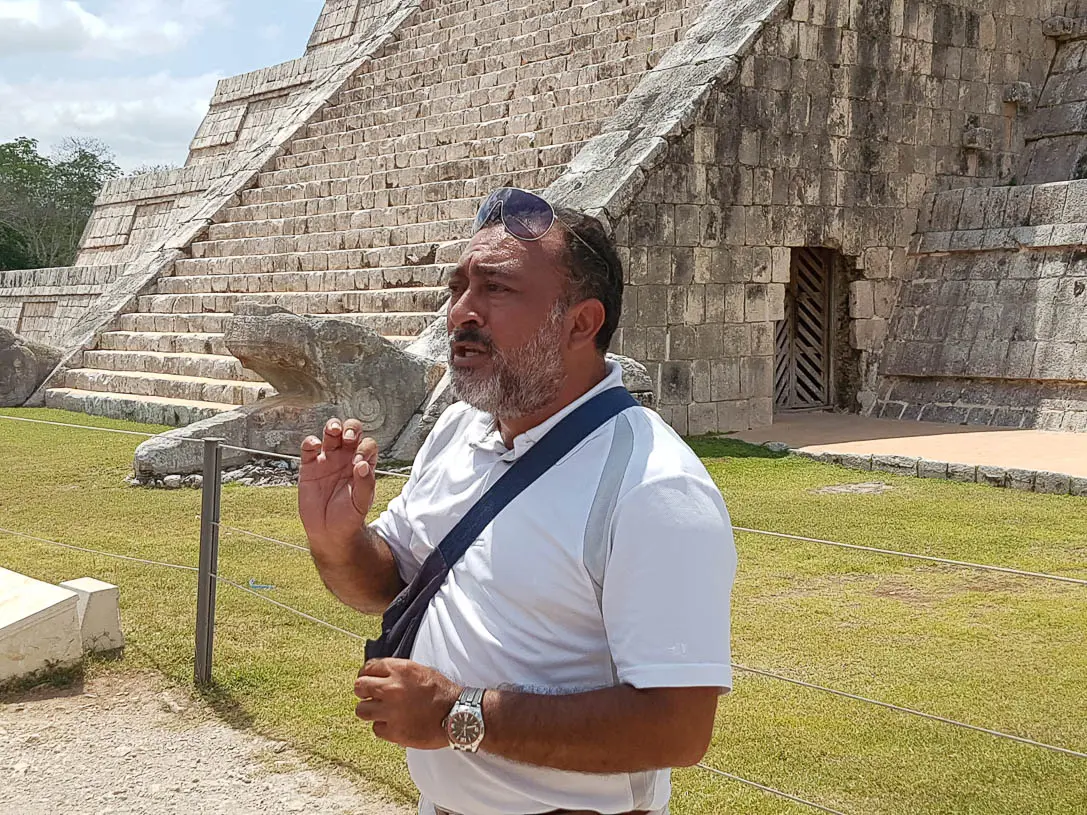 Our tour guide 'Jay' was a Chichen Itza EXPERT.
Let me tell you, this guy knew his stuff.
I don't want to share too much about what he told us, all you need to know at this stage is that your tour guide will be able to answer any questions you may have.
Jay was super friendly and knew all the best spots to observe the ruins, including a few shaded areas which were a welcome break from the heat.
Top tips: 
1. Listen to the instructions of your guide, and make sure you understand the schedule and when to be back on the bus, because if you are not there by the designated time, you might get left behind.
2. Take advantage of the guides knowledge.
They can explain what you are seeing in terms of the hieroglyphics on the stones in the ball field, or how human sacrifices were performed. Don't be afraid to ask questions.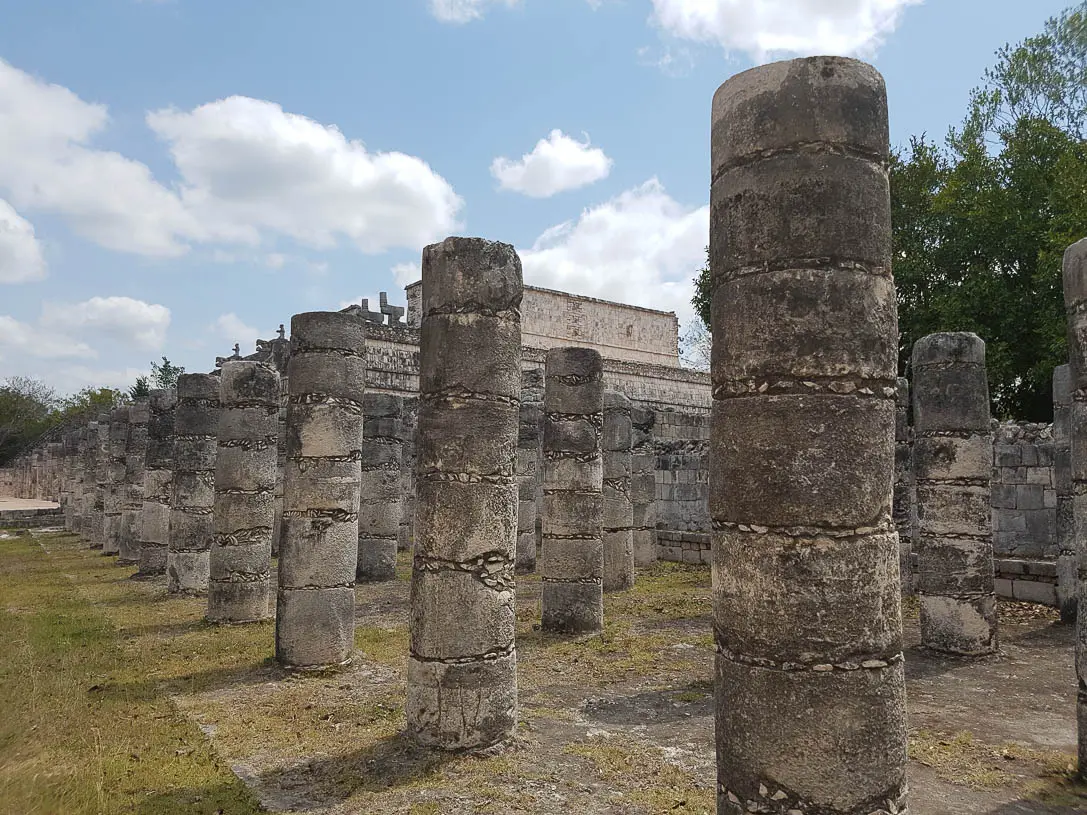 Games were played 4 times a year, the losing teams were beheaded, and the winners carried their heads around the village for 3 days as a trophy.
I would have never known that Kukulkan pyramid was built according to the cycles of the planets, the moon, and that even the numbers of steps have significance.
It truly is a mind-blowing experience.
Mayan Ruins
Jay showed us around the grounds and among the most remarkable buildings, you see:
the Temple of Warriors
the group of a Thousand Columns
the platform of Venus
the Ball Court
the Snail
the Observatory.
After spending time with our tour guide we were free to roam the grounds for ourselves and take pictures for around 45 minutes.
I used this time to walk down to the cenote on the grounds.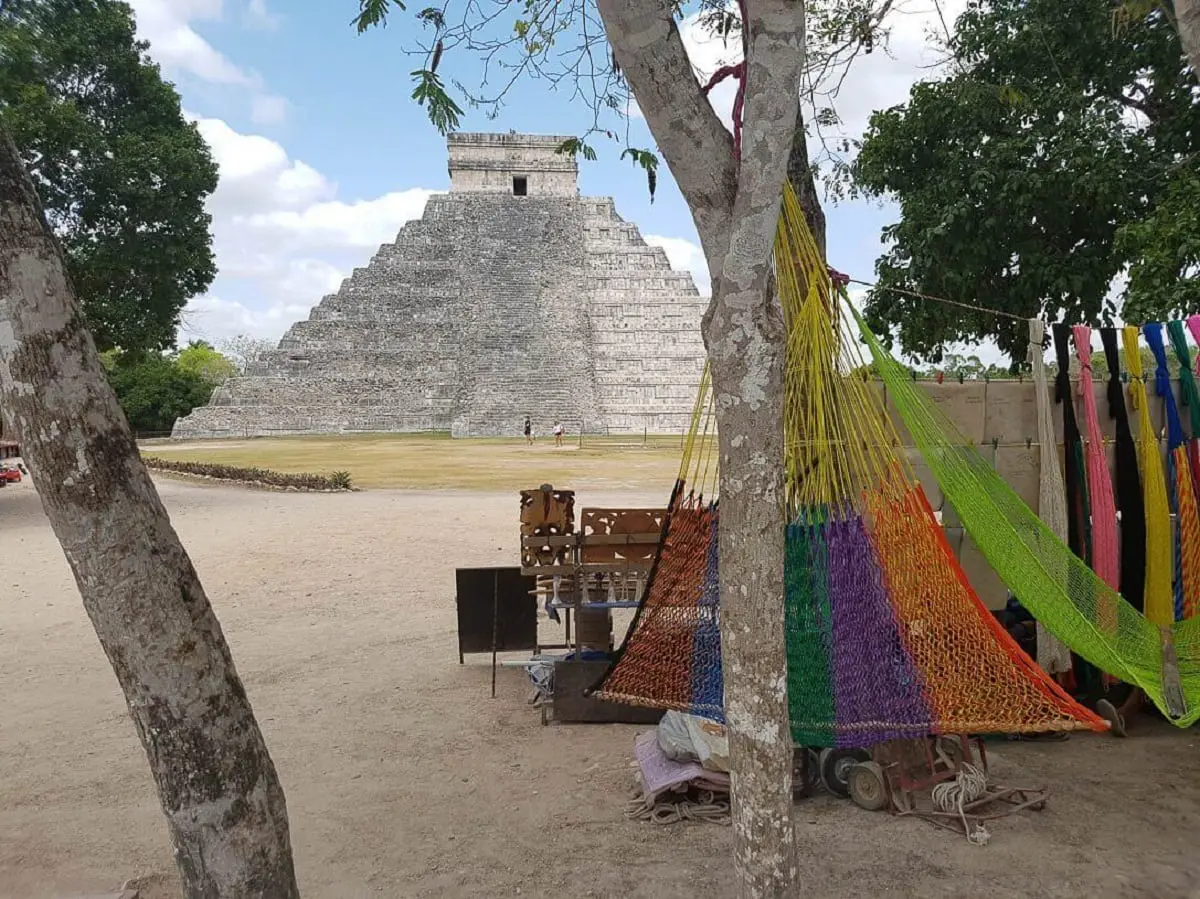 The name Chichen Itza means "at the mouth of the well of Itza".
One of the reasons this ancient city thrived so greatly for so long was largely due to the huge cenote 'cenote Itza' that provided people with a fresh water supply.
It's around a 10-minute walk from the main area so if you want to see the cenote just keep this in mind.
Top tips for viewing the ruins: 
1. Stay hydrated.
2. Take pictures when you are with your guide as you may not have time to go back around and visit them all again. The site is quite large.
5. Vendors
One thing I noticed right away while walking around Chichen Itza is that there A LOT of vendors.
If you do see something you like, haggle with the vendors, there are definitely deals to make.
However, do be aware that a lot of the stuff they sell is often imported and not actually made in Mexico.
My advice would be to buy your souvenirs at the store you stop at on the way there. Not only is it cheaper but the gifts are more authentic.
However, most people wouldn't think to do this as usually, you buy gifts after seeing the main event.
The store outside of Chichen Itza will be closed on the way back,  so take a good look on the way there and see if there's anything you think would make a great gift or keepsake, and buy it then.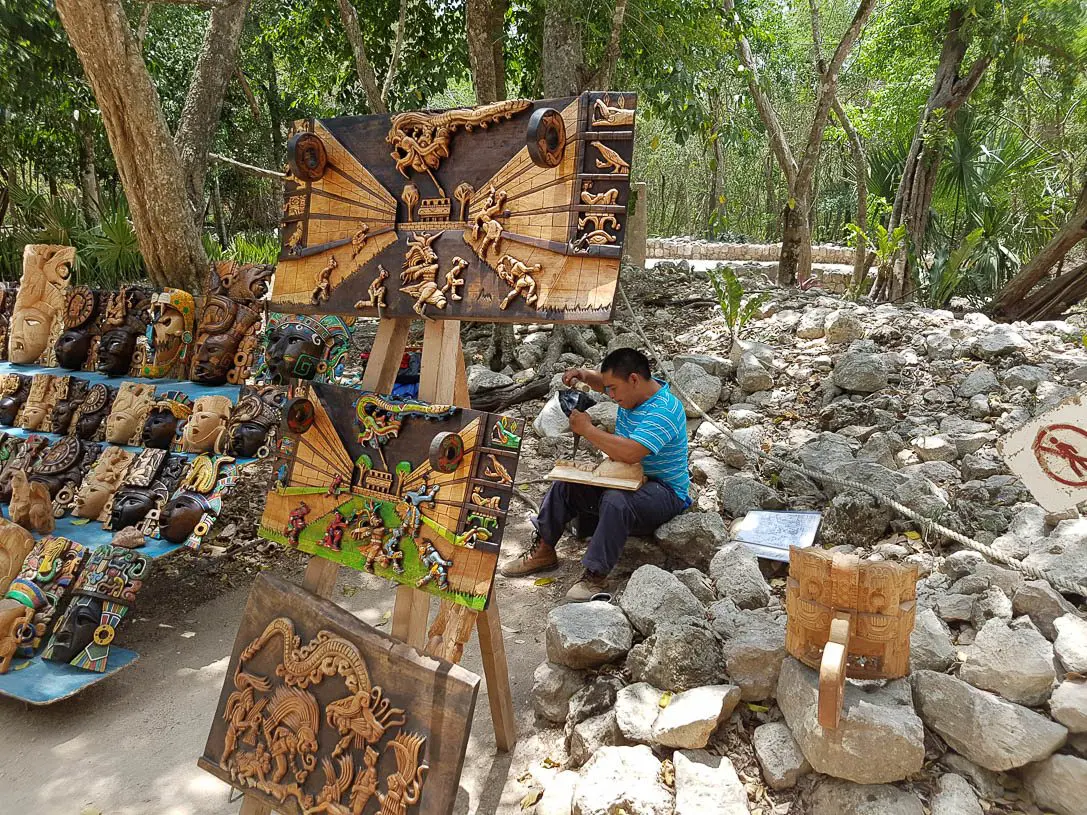 Top tips for vendors:
1. Haggle haggle haggle!
6. The Food
This tour is a long day, that's why I recommended that you bring snacks because I don't know about you but walking and talking makes me hungry as hell.
I like to refuel every now and then.
I'm definitely a grazer.
Upon leaving Chichen Itza in the afternoon you will stop off for lunch at a nearby restaurant where you will be treated to delicious tacos, drinks, different meats, and fruits all included in the price of the tour.
The quality of food surprised me. It was delicious and the service was excellent.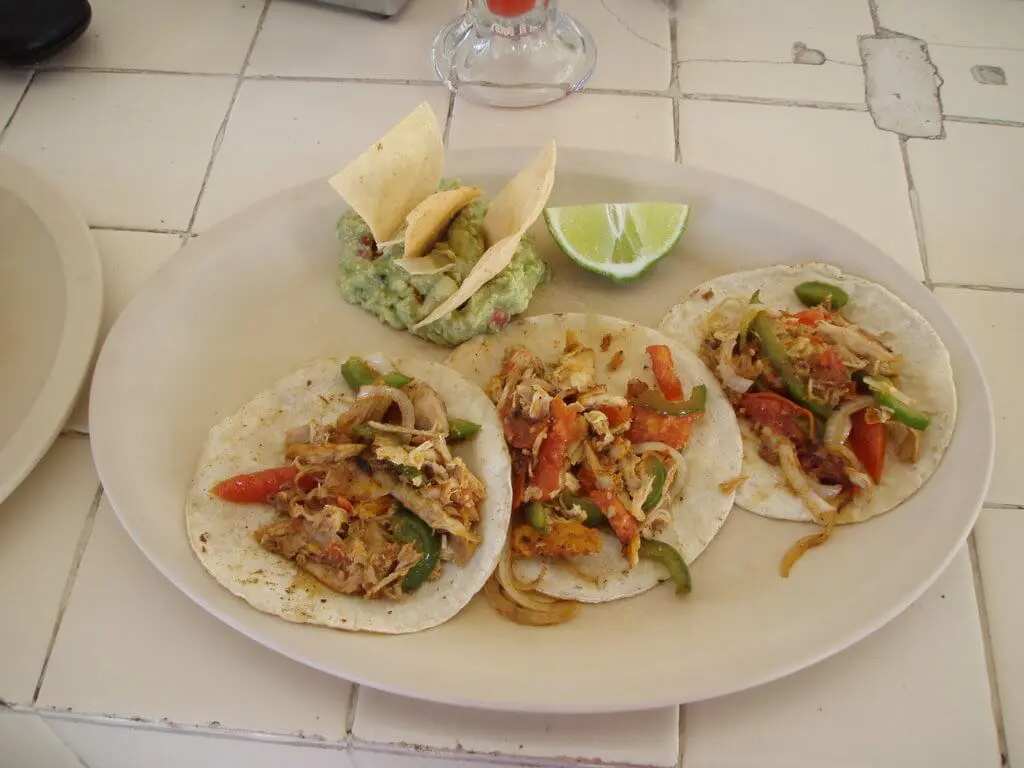 Alcoholic drinks do cost extra so if you fancy a beer to cool off be sure to bring a little extra money for that.
The restaurant is rather cute and homely with a Mexican feel to it. I loved it. There was enough time to eat, go back for more, and have a drink or two.
I didn't feel rushed at all.
Top tips for food: 
1. Bring extra money for alcoholic beverages.
7. The Cenote Visit
Just when you think the day can't get any better on the way back to Playa del Carmen we stopped off for a swim in a beautiful cenote!
Not just any cenote…Cenote Ikil!
This just happens to be one of the most well-photographed cenotes in the region, and for a good reason. It's stunning!
It's an open cenote with picturesque vines and fauna.
I will never forget this place and I am very eager to return.
After a day of strolling around in the blazing sun, it was the perfect opportunity to cool off.
From the changing rooms and lockers there is a LOT of stairs to go down to get to the cenote, so if your mobility isn't great, it may just be better to admire from above.
I was very keen to get down there as quickly as I could, but it is very slippery so just be careful and wear water shoes if you have them as it can be quite uncomfortable walking on stone stairs.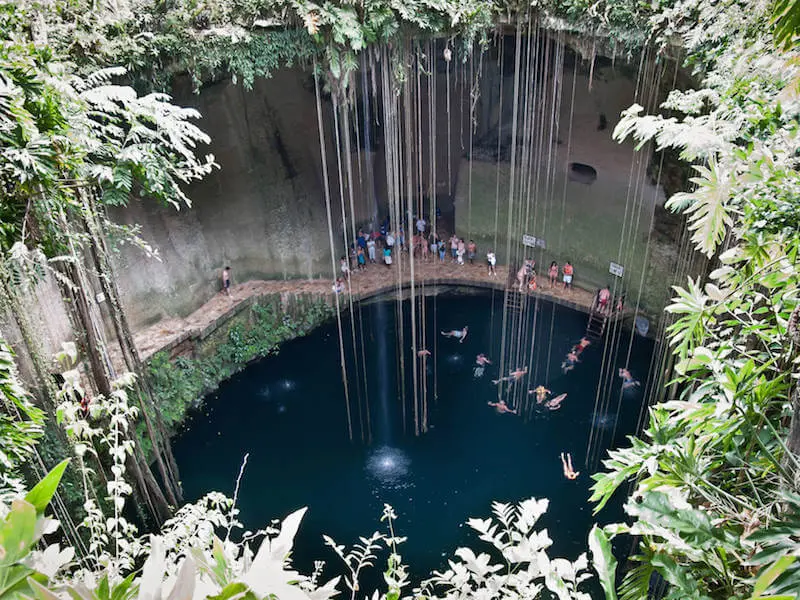 Once you're down there, what are you waiting for dive right in?
It can be much harder to swim in fresh water than it can be to swim in salt water so if you're not the greatest swimmer just be aware of that because this particular cenote is VERY deep. I mean you can't see the bottom anywhere, who knows how deep it goes on for.
You get the picture.
However, for the unconfident swimmers, there are ropes for you to hold on to and feel a little safer.
For the pros, there's even a diving platform where you can jump in from a height.
Super fun!
Not sure what a cenote is? Click here.
Top tips for the cenote:
1. Bring water shoes.
2. Bring a change of clothes.
3. Take a waterproof camera down with you.
8. Chichen Itza or Tulum Ruins?
When visiting Mexico on your next vacation the two main Mayan ruins that most tourists visit are Chichen Itza and Tulum.
If you don't have time for both deciding which ruins to visit is tough if you are not sure what the differences are.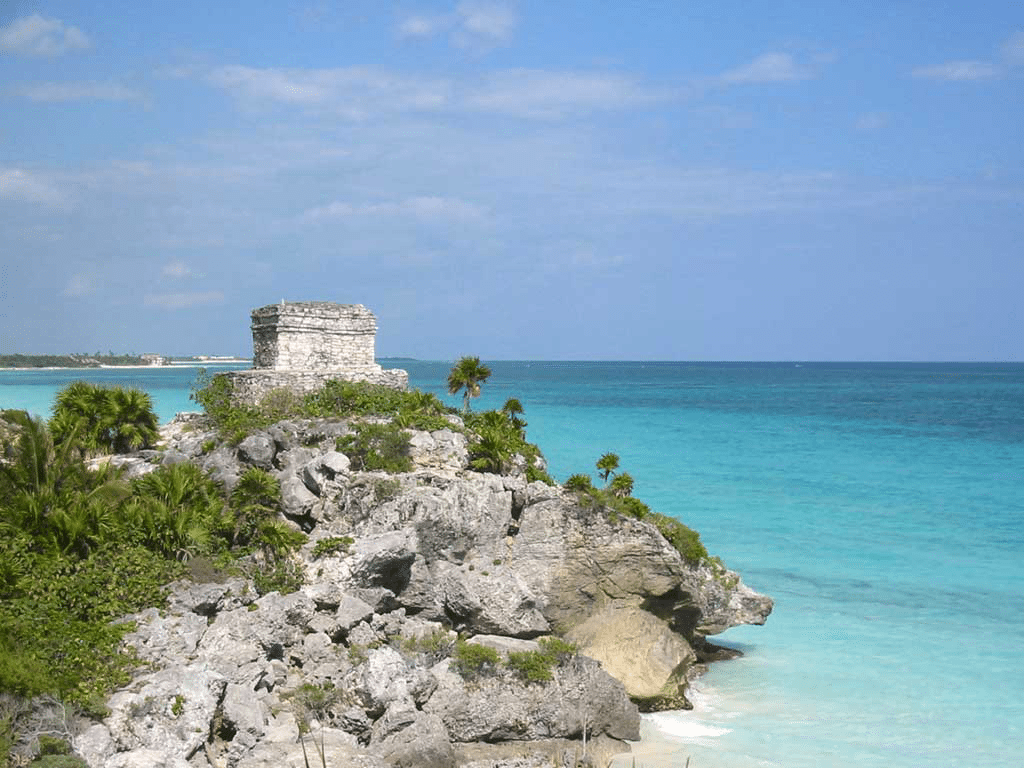 The Tulum ruins are less well-known and offer a completely different experience.
They are only 40 minutes away from Playa del Carmen or around 1.5 hours from Cancun.
Located on the coast they offer a beachside experience.
I prefer the scenery at the Tulum ruins but in terms of the ruins themselves, Chichen Itza knocks it out the park for me.
The Tulum ruins tour is also available to pair with other cenotes in the region. However, these cenotes tend to be underground and cavernous, perfect if you are more of an adventurous kind of person.
If you get claustrophobic easy then Chichen Itza is definitely the more suited experience for you.
Top tips for choosing between Chichen Itza and Tulum
1. If you love history visit Chichen Itza!
2. If you prefer underground cenotes and don't want to travel too far go to Tulum.
3. If you want to visit one of the most famous landmarks and cenotes in the region go to Chichen Itza.
9. Chichen Itza by Night
Did you know that now you can even uncover the wonders of Chichen Itza by night?
At night you will watch the sun set over the iconic pyramid of Kulkukan, enjoy Mexican delicacies, and marvel at the light and sound show that brings the history of the Maya empire to life through color and music.
The technological aspect of this tour is impressive and rivals that of Disney standards.
Convenient round-trip hotel transportation is also included from the Cancun Hotel Zone and from Riviera Maya hotels.
10. The Equinox
Twice a year during the spring and fall equinox you can witness the 10-story serpent slither down Chichen Itza.
During the equinox in the late afternoon, the sun strikes off the northwest corner of the pyramid and casts a series of triangular shadows against the northwest balustrade, creating the illusion of a feathered serpent "crawling" down the pyramid.
It makes you wonder whether it is a result of purposeful design.
See it for yourself…
Chichen Itza Snake Shadow Dates
Dates for spring equinox 2023:
March:
 19th
20th Recommended
 21th
Additional Resources You May Find Useful
Interested in Booking?
If you don't want to miss out on this incredible New Wonder of the World book your tickets for Chichen Itza online NOW and receive a 15% discount.
Alternatively, if you prefer to speak to someone over the phone call us on our toll-free number +1 888-537-9797
Or
Email us as at customercare@playadelcarmen.com
Chichen Itza Day Tour Review
Transport

Tour Guides

The Ruins

Food

The Cenote
Summary
Well worth setting aside a day of your vacation to visit this incredible Wonder of The World. You will never forget this place. The overall experience is amazing, wonderfully organized, great service, interesting and funny tours guides, fascinating ruins and one of the most stunning cenotes I've ever had the pleasure of swimming in. What's not to love? It is a long day but it's jam-packed, goes fast, and is well worth the trip.
---
Trending Now