The Best Seafood Restaurants in Playa del Carmen
---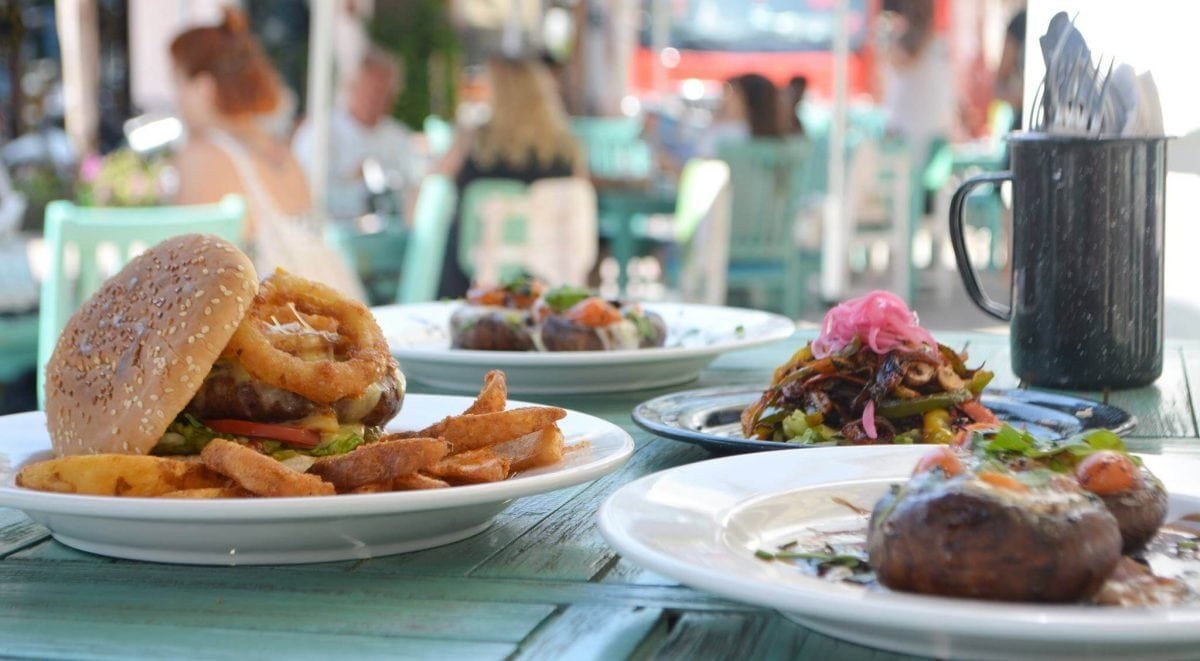 Being a beach town, it's not hard to believe that Playa del Carmen has some of the best seafood restaurants in Mexico.
Local fisherman set out early each morning to catch those delicious fish you'll be chowing down on later in the day, how much fresher can you get?
There's also a whole host of different types of seafood restaurants available. From tasty budget hangs and traditional seafood joints, to expensive rooftop extravaganzas and the most unusual and creative meals, Playa del Carmen has got it covered.
It can be a little tricky finding the right place and prices for you, so I've put together a little guide of the best seafood restaurants for you to browse.

El Pirata – Budget Choice
Price: $
El Pirata is one of the longest-standing seafood restaurants in Playa del Carmen, and it's not hard to see why. Their amazing value and fantastic flavor keep both locals and tourists coming back for more.
Fish are brought in each morning by a local fisherman, and this is one of the only restaurants in Playa del Carmen where you can see and choose your fish before they cook it.
The food in El Pirata is nothing fancy, it's just good, simple, home-cooked food that you can enjoy any day of the week.
Sit back on one of the street tables and enjoy the local musicians as they serenade you on their usual circuit, or enter the main room to experience the hustle and bustle of a true Mexican restaurant.
If you're looking for cheap, fresh and delicious seafood, then you must pay a visit to El Pirata.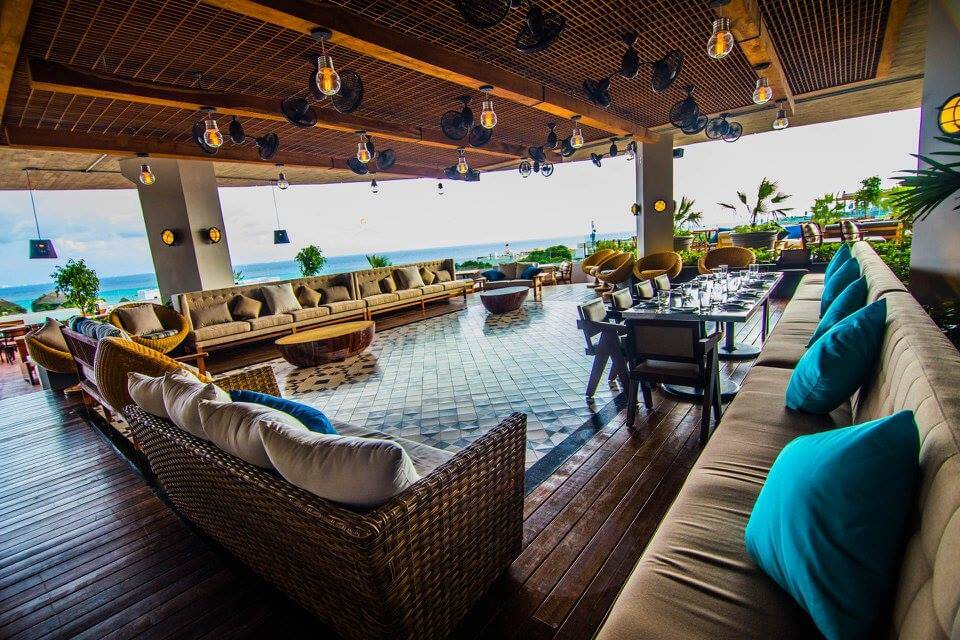 Catch – Luxury Choice
Price: $$$
Catch is a luxury seafood restaurant located on the top of the brand new Thompson Hotel, and has one of the most breathtaking views in Playa del Carmen.
Imagine being spoiled rotten by the attentive staff, while you sip a delicious cocktail, sample some of the finest seafood in Playa del Carmen, and stare out at the stunning ocean view.
Catch isn't too kind on the wallet, but the experience you will have is second to non.
From the lavish decor, to the gigantic rooftop pools, Catch restaurant truly has that exclusive feel. The dishes are adventurous, extremely tasty, and of course, are made with only the finest ingredients.
Choose from a wide range of first-class seafood dishes, freshly prepared sushi, or even a juicy steak.
If you're looking for a luxury experience, with a price tag to match, then Catch restaurant should be at the top of your list.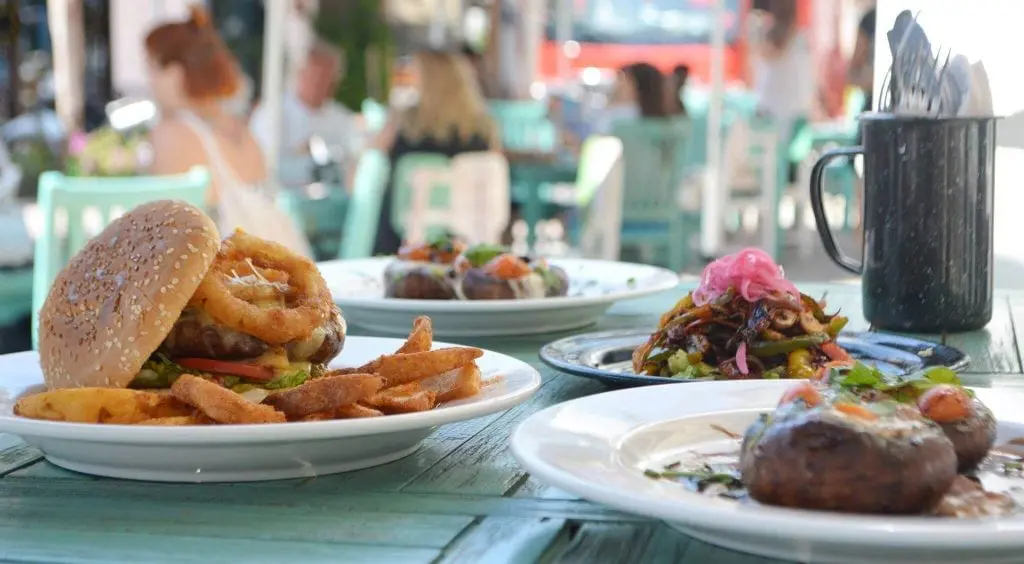 Las Hijas de la Tostada – Creative Choice
Price:$
Once a tiny 4 table restaurant in Colonia Hollywood, Las Hijas del la Tostada has exploded and is now a huge restaurant right on 5th Avenue.
Their outstanding success is down to nothing but their outrageously delicious tostadas. Well, the bright interior and laid back beach feel of the restaurant is sure to help, but nothing beats their fresh and super experimental tostadas.
Las Hijas del la Tostada incorporate influences from all over the world into their dishes, creating a totally unique fusion menu.
Catch of the day, fresh shrimp, seared tuna and octopus are just some of the delicious treats you can find at Las Hijas del la Tostada.
If you're looking for an unusual take on the traditional seafood tostadas and tacos, then you will absolutely love this place.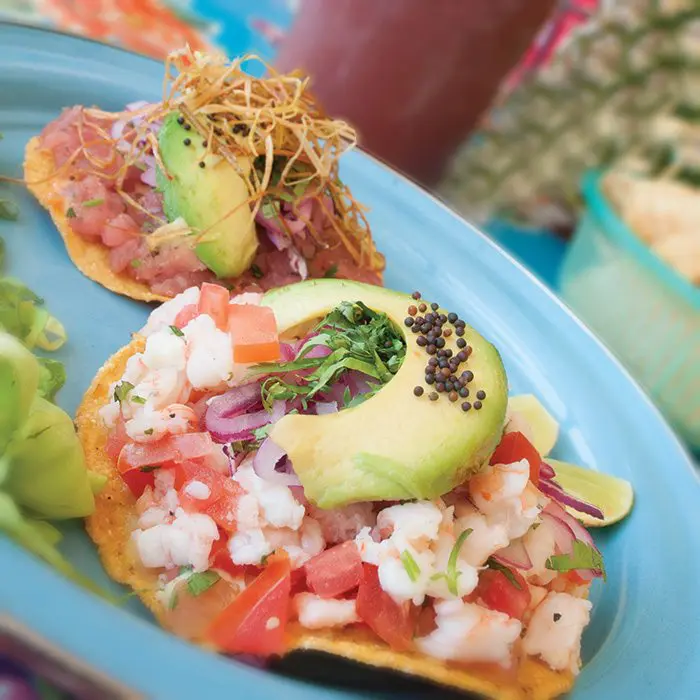 Los Aguachiles – Local's Choice
Price $
Los Aguachiles have two restaurant locations in Playa del Carmen, and it's a good job! No matter what time of day you walk past them, they are packed with both locals and curious tourists.
Their prices are extremely reasonable, but being part of the Santanera group, their ingredients are first class and their recipes are rather ambitious.
The food in Los Aguachiles is always super fresh, and is best served alongside a giant ojo rojo.
Try the popular camarones roca, their traditional seafood tacos, or for a lighter option, their signature figurines (tacos with lettuce instead of the tortillas)… delicious!
If you're looking for a local hangout to sample some of Playa del Carmen's best seafood, then this is it.
Blue Lobster – International Choice
Price: $$
Situated on the famous 12 street, this two story seafood restaurant is a unique mashup of New York and the Caribbean.
Their elegant, tropical decor makes the Blue Lobster the perfect place for a special occasion, while the downright delicious food makes it an everyday delight.
The Blue Lobster is famous for their lobster pasta and freshly caught full or half lobster dishes, however, they have so much more. They make a mean rib eye steak, serve up fresh catch of the day, and also have traditional surf and turf plates.
What makes this place even sweeter is that they have a special on beers, $22 pesos each (roughly $1.10 USD) from 12 – 4pm, every day.
If you're looking for more of an international or fusion seafood restaurant, with an American twist, then this is definitely the one for you.
Have a favorite seafood restaurant to recommend? Let us know, comment below!
---
Trending Now
You may also like