Ah Cacao Chocolate Cafe in Playa del Carmen & Cancun
---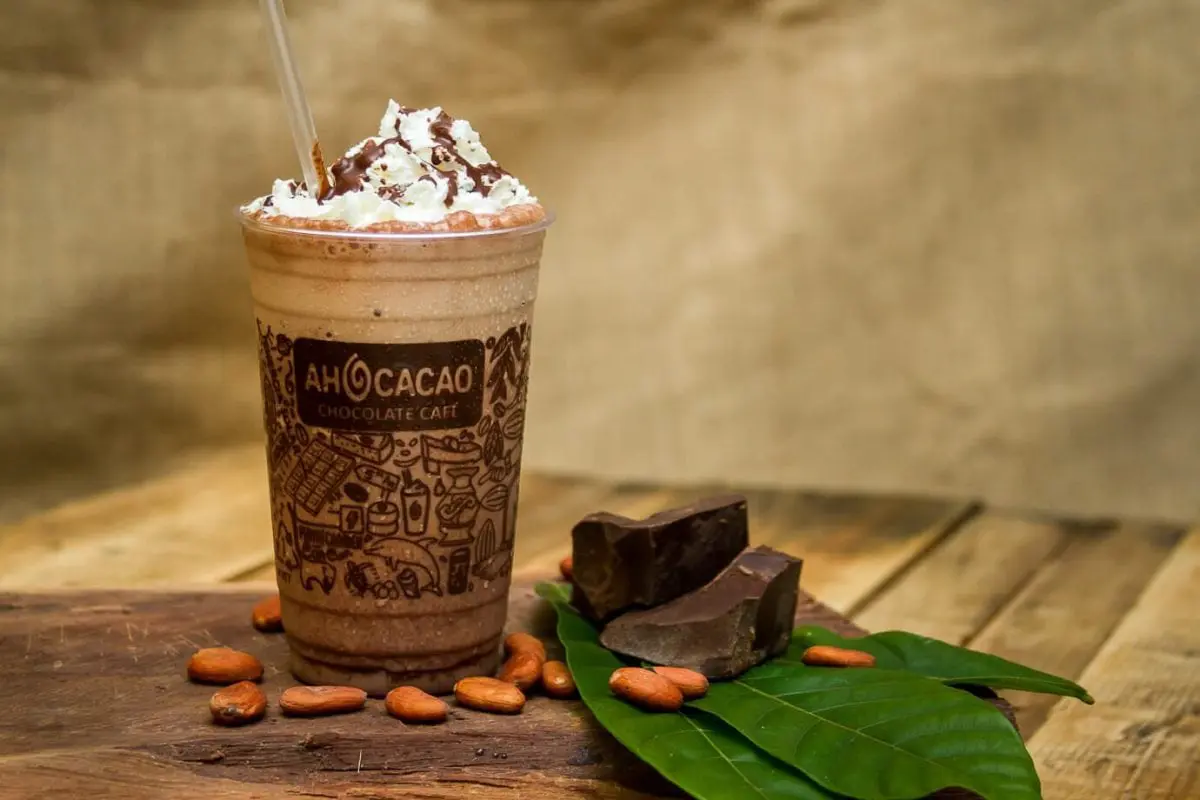 Ah Cacao Chocolate Cafe is a chain of quality coffee and chocolate shops located in Cancun and Playa del Carmen.
The store's products are similar to those found in most any other coffee shop around the world with two big exceptions:
As its name suggests, Ah Cacao has numerous premium chocolate products which range in variety from the edible to the applicable.
But that's not all.
Ah Cacao is not some large, multinational chain with offices in Zürich, New York, and Rio de Janeiro; this is a coffee shop using Mexican products and ingredients whose very first store opened in Playa del Carmen on the corner of 5th Avenue and Constituyentes.
The Ah Cacao Story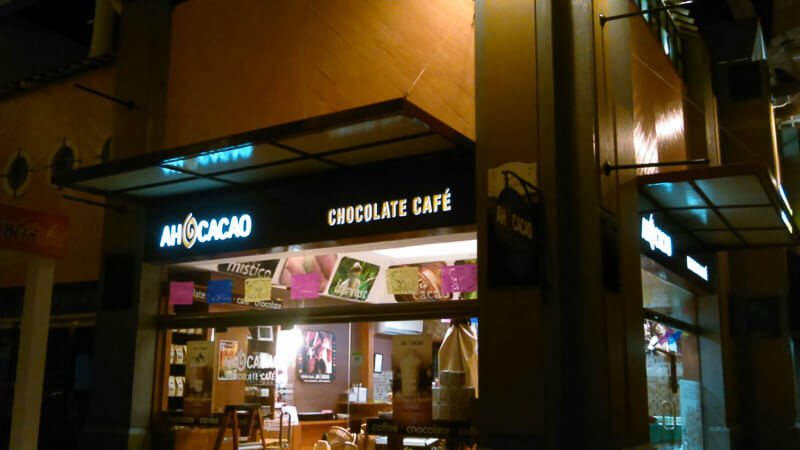 Back when Ah Cacao first opened its doors in 2004, 5th Avenue pretty much ended at the Constituyentes crossroads.
Today, the world-famous hip strip now extends well past 40th Avenue and is growing at an extremely fast rate.
In other words, more than ten blocks have been built up to form part of the place to see and be seen in Playa del Carmen.
In the beginning, however, Ah Cacao didn't have the sweet success it now enjoys at what was once the end of la Quinta Avenida.
It wasn't until they failed to convince stores to purchase their cacao and caffeine-based products that they decided to finally give their creations a proper home.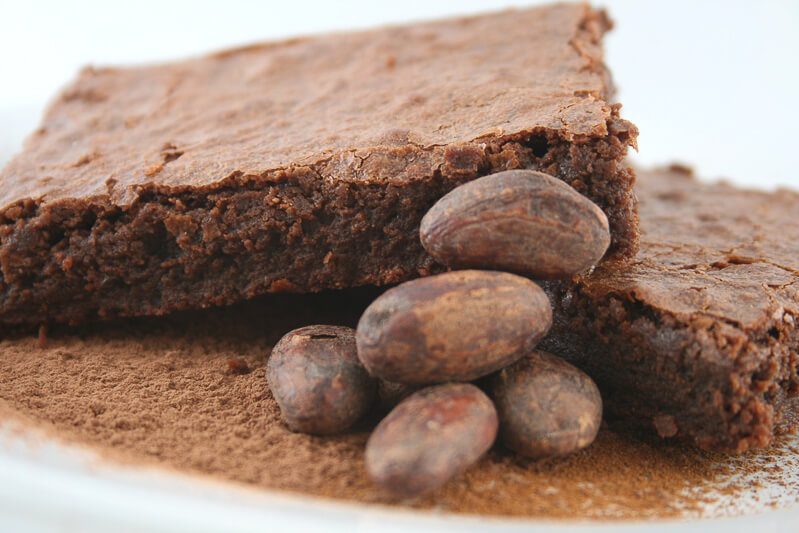 Initially, Ah Cacao offered a few drinks and desserts as well as chocolates.
"We believed the cosmopolitan mix of tourists in Playa del Carmen would be a good way to test the Ah Cacao concept with a few to introducing it into more developed countries in the future," explain the founders.
If their local growth is any indication, that future shouldn't be too far off.
Since opening their first store in 2004, they have slowly but surely expanded sales, operations, and staff.
In addition to the three stores in Playa del Carmen and one in Cancun, Ah Cacao lovers can purchase the company's products in a number of different locations throughout the Mexican Caribbean as well as internationally via their online shop.
Asked about their growth and the expansion of worldwide coffee culture, Ah Cacao shared a piece of their vision.
"People are more interested in enjoying the true taste of unadulterated coffee and have a greater appreciation of the flavor nuances of professionally prepared espresso. Ah Cacao tries to cater to these true coffee lovers," they said.
Ah Cacao Chocolate & Café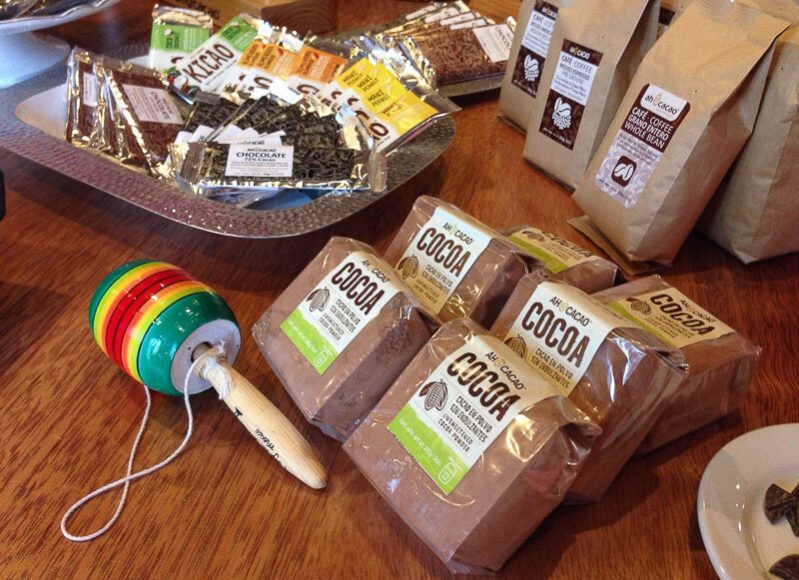 With all of the misunderstandings and lack of knowledge about Mexico, it's no wonder that some of the country's most amazing (and delicious) traditions and contributions to world culture go unnoticed.
Not only does the sensationalism of the 24-hour news cycle focus on the spectacular and superficial, but put plain and simple things like growing coffee and cacao beans just aren't sexy.
Luckily, a peak behind the curtains is only an Ah Cacao away.
To begin with, the birthplace of the chocolate we now so cherish was here, in this corner of the globe once known as Mesoamerica.
For centuries, the ancient Maya used cacao beans both as an ingredient as well as a means of trade.
It is here, in the neighboring state of Chiapas, where the descendants of those ancient producers continue the tradition of cultivating cacao and coffee.
In fact, the type of cacao cultivated since pre-Hispanic times is known as criollo, which according to Ah Cacao represents only 5% of cacao production–worldwide.
"Ah Cacao uses mainly criollo-type beans as their milder, less bitter, flavor means we can use less or no sugar in our products," they state on their website.
Likewise, the high-altitude arabica beans used for the coffee come from the same state of Chiapas.
Although not third-party or fair trade certified, Ah Cacao claims that their products are elaborated by "growers who practice organic cultivation techniques" who are paid market prices for their goods.
Ah Cacao Real Chocolate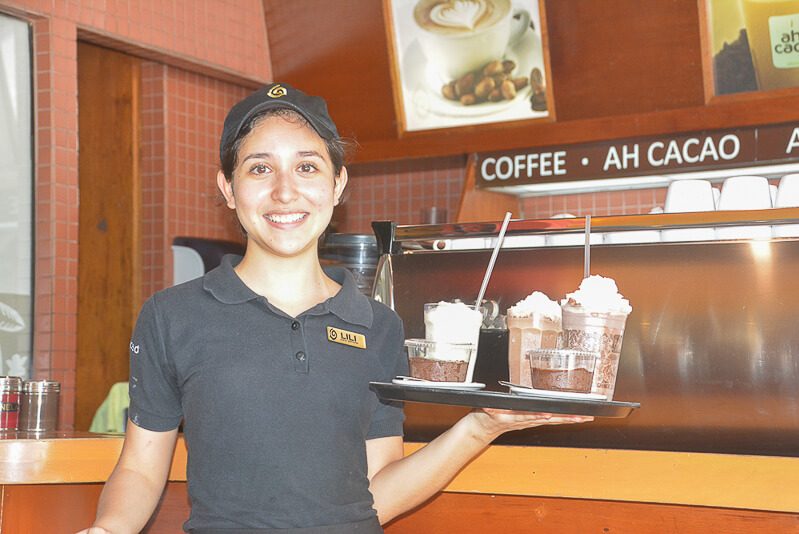 Why most of us know the company as Ah Cacao Playa del Carmen or Ah Cacao Cancun, the official name of this Mexican company is Ah Cacao Real Chocolate.
The company is not only coffee and cacao-centric.
"Ah Cacao offers natural well-being to our guests through chocolate and coffee products, while supporting wildlife conservation," they say.
"Almost everything we offer is made daily in our solar-powered workshop in Playa del Carmen where we choose the finest natural ingredients and lovingly handcraft them into fresh treats for our appreciated guests."
As someone who is a frequent guest of their three stores in Playa del Carmen, I can attest to the end result of their efforts.
And not only are the products of superior quality at Ah Cacao, so too is their staff and the experience sitting down for a cup of coffee or cacao and either people-watching or working (usually an odd and unproductive combination of both) right off Playa del Carmen's 5th Avenue.
It's definitely one of my favorite Playa del Carmen coffee shops and highly deserves to be featured in our list of tips on where to eat and drink in Playa del Carmen.
So Where Can You Find Ah Cacao?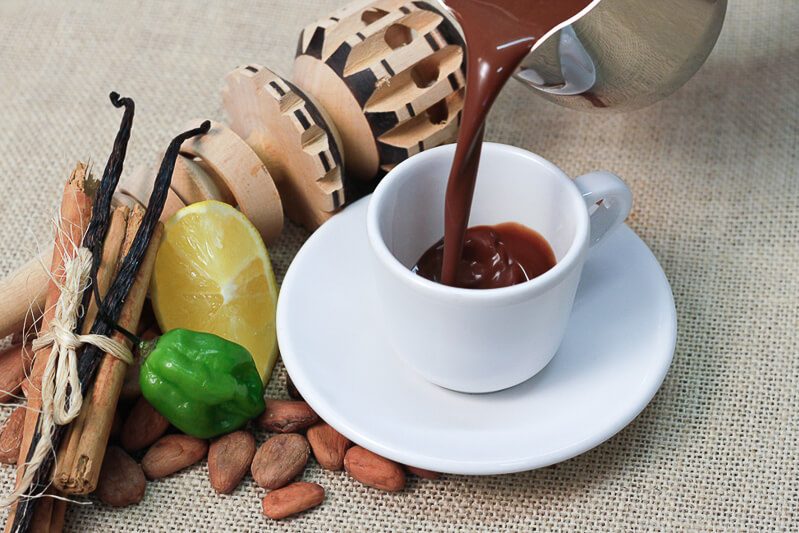 If you're in or planning to be in Playa del Carmen, as anyone in their right mind would be, then you can find, visit, and enjoy Ah Cacao at any of the following three locations:
Playa del Carmen
Ah Cacao Chocolate Café
5ta Av. entre Calles 38 y 40, Zazil Há, Playa del Carmen, Q. Roo.
Ah Cacao Chocolate Café
5ta Av. x Calle 30, Xaman Há, Playa del Carmen, Q. Roo.
Ah Cacao Chocolate Café
5ta Av. x Av. Constituyentes, Centro, Playa del Carmen, Q. Roo.
Cancun
While in Cancun, which is only acceptable if you can't be in Playa del Carmen, check out Ah Cacao here:
Ah Cacao Chocolate Café
La Isla Shopping Village, H-4, Blvd. Kukulcan km 12.5, Zona Hotelera, Cancún, Q. Roo
And for the inexcusable amongst you, who are either somewhere else in Mexico or even–gasp–another country, you can still find some of the great coffee and cacao-laced goodies on the Ah Cacao website.
Why order online when you can indulge in some delicious chocolate here with us?
Our travel specialists can pamper that sweet tooth of yours with some sweet deals of their own.
Call them today toll-free at 888-537-9797!
---
Trending Now
You may also like