6 Things You Need to Know about Hard Rock Riviera Maya Weddings
---
If you've started to think about having your Wedding at Hard Rock Riviera Maya, then you're on the right track to choosing an awesome venue for your big day!
I've organized 100's of weddings.
I've also had the opportunity to work on several beautiful weddings at this Hotel, each one is unique, yet all with one thing in common – they Rocked!
We've done a Hard Rock review for your vacation but we've organized a ton of destination weddings at the Hard Rock too.
Here are some weddings specific reasons why I think Hard Rock Riviera Maya is an excellent choice for a wedding venue and why you should consider it for your Destination Wedding in Mexico.
1) Event Locations
Hard Rock really knows how to be an incredible host. To start with, the hotel design and layout works perfectly for events.
The property is split in 2:
The 'Hacienda' side which is family-friendly
The 'Heaven' for adults only.
Wedding Ceremony and Reception areas are located on both sides, so no need to worry about being restricted if you have kids!
There are plenty of options when it comes to choosing the locations for your events. Each one has been carefully designed to achieve maximum potential and as a result, create the perfect ambiance.
Whether you're having a small intimate celebration or a massive party, you're guaranteed to find the perfect spot.
Here are some location types;
Ocean Front Wedding Gazebos – offering superb backdrops, shaded, private. I personally like the small paths leading up to the kiosks, creating the grand entrance every bride deserves.
Beach Weddings – Ideal if you're looking to get the sand between your toes!
Chapel – for Catholic Ceremonies, very intimate and elegant.
Ocean front & Roof Top Terraces – Feel the ocean breeze and enjoy the amazing views. Perfect for outdoor receptions.
Ballroom – Receptions where you can party the night away!
Some of the locations are subject to availability/available at an additional cost or other restrictions apply.
2) Ceremonies
Hard Rock have experienced and trained staff to cater for all types of ceremonies.
These include Civil, Non-Denominational, Catholic, Hindu, Sikh, Persian, Jewish and also LGBT weddings. In other words, they know their stuff…
3) Décor
The Wedding Collections are designed by celebrity event designer, Colie Cowie. Need I say more?!
There are 9 ultra-chic collections to choose from. No matter if you are looking for something simple yet elegant or Rocker Chic with pops of color, you will not be disappointed with the stunning collections available.
Most collections include the décor for the ceremony set up and also your personal flowers (Bridal Bouquet and Grooms Boutonniere) which will coordinate with the collection theme.
4) Things to do
Entertainment is a top priority at Hard Rock. The hotel is full of unique activities for you and your Wedding group to take part in.
Whether you're looking to release the inner Rocker inside you, or just have some quality R&R time, there's plenty of activities on offer.
Here are a few of the top activities available;
Star in your own music video
Jam in a Rock n Roll band for a day
Mixing tracks and be a DJ
Rent a Fender Guitar to play in your room
Activities throughout the day with the Animation Staff
Rock Spa – Including a Fitness Centre, Beauty Salon and Yoga Temple
Golf – 18 Hole Course in the heart of the Riviera Maya
Heaven Nightclub – Have you ever been to a nightclub which has a swimming pool and jacuzzi?! This place has a serious WOW factor.
Some activities are not part of the All-Inclusive and available at an additional cost.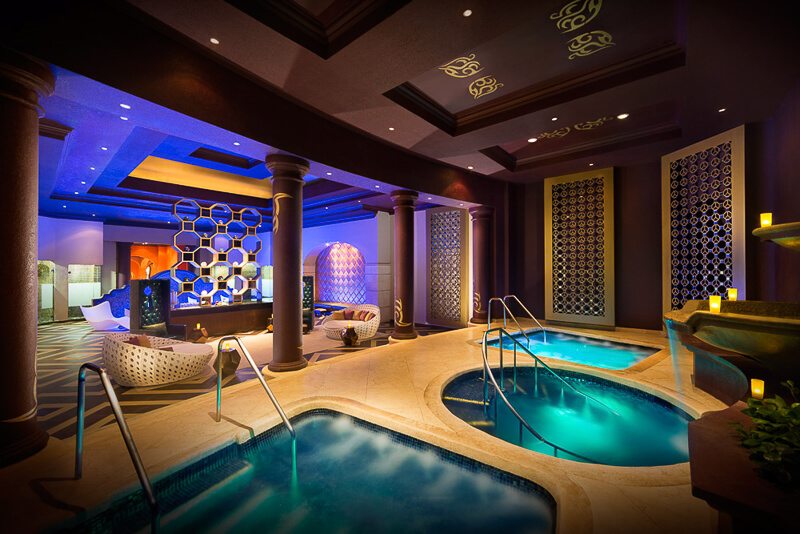 5) Chill out time
During my time working in Weddings at Hard Rock, I was able to observe the property and get a real feel for the place.
I really like how guests can hang out in the lobby areas. They have lots of comfy furniture, nearby coffee or bar service and a relaxed atmosphere. Ideal for family meet-ups and chill-out time.
There's also a huge selection of pools and gorgeous beach areas on both Hacienda and Heaven sides, so if you're a beach bum or love a splash in the pool, you'll find your perfect spot to catch some rays and chillax.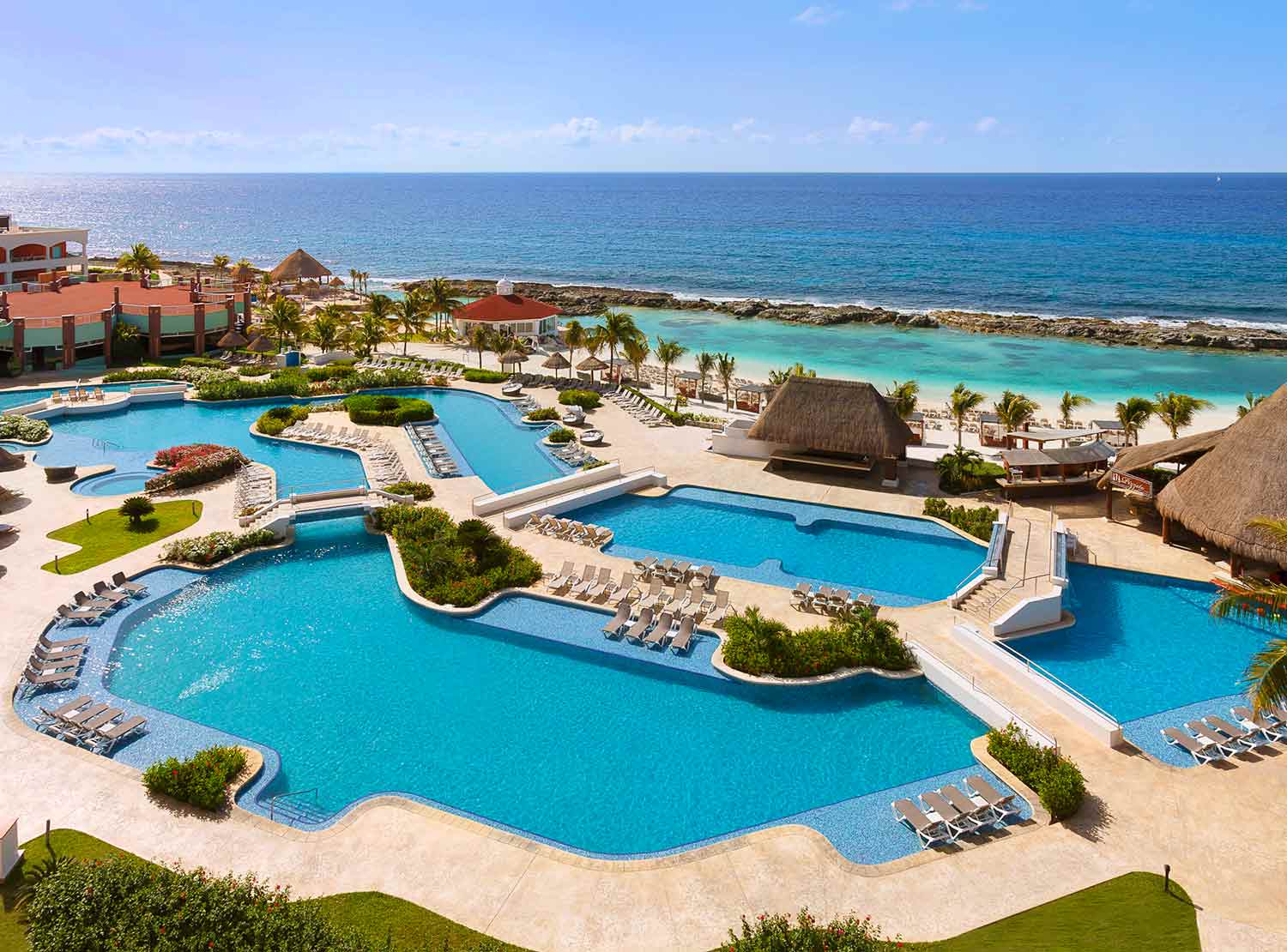 6) Atmosphere
The hotel definitely has a feel good vibe and a buzz about the place. Hard Rock is renowned for being the Kings of hospitality, or to put it another way, the leaders in quality service and entertainment.
Conclusion
All in all the Hard Rock hotel has proven itself as a winner for hosting awesome Destination Weddings in Mexico. I hope my observations and review has helped make your decision a little easier!
We can help
Want to talk to a real, live, friendly person that can help you with your Destination Wedding?
We, PlayaDelCarmen.com, get the best prices on weddings at the Hard Rock and a ton of other hotels to choose from!
Call our wedding coordinators, actually living and breathing in sunny Playa del Carmen at 888-537-9797 or weddings@playadelcarmen.com.
You can also get more on our destination wedding services here.
---
Trending Now
You may also like