Where are the Mayan Ruins?
---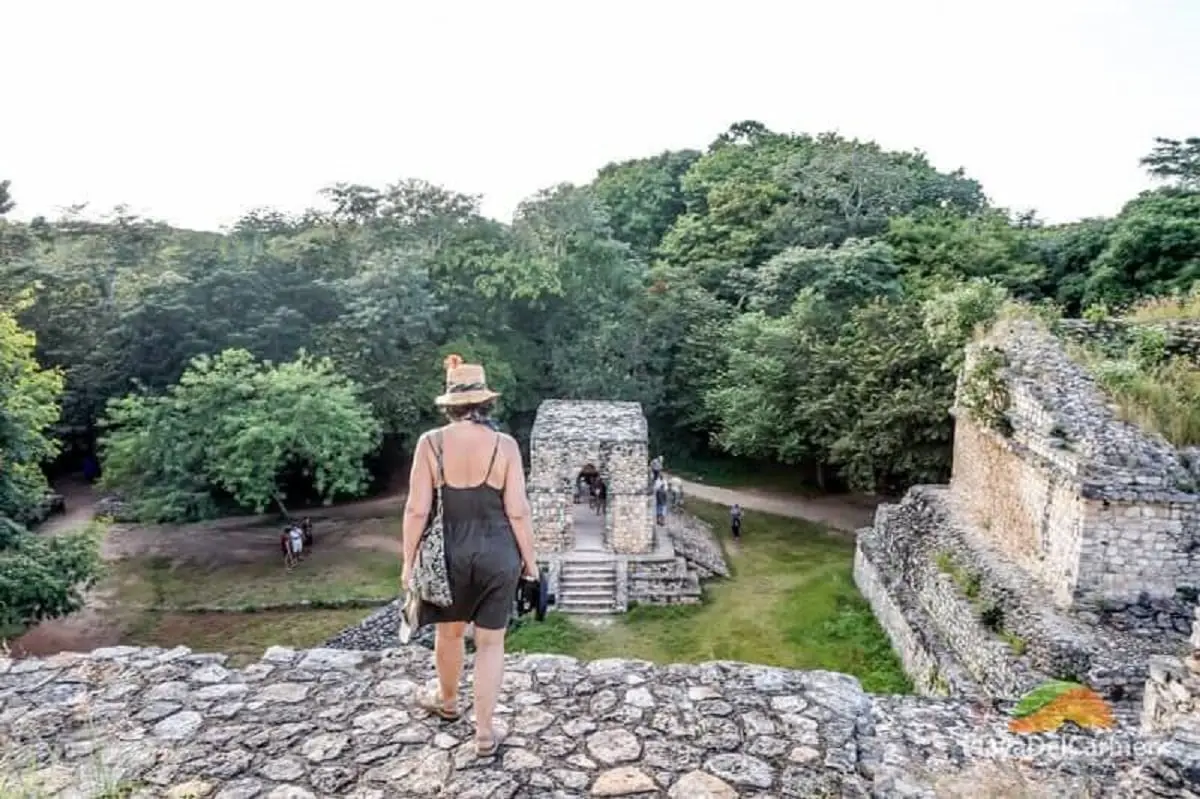 Many of our clients consult our travel specialists about where are the Mayan ruins in the Mexican Caribbean.
As the Mayan empire stretched over a vast territory that includes parts of Central America and several Mexican states such as Quintana Roo, Yucatan, Campeche and Chiapas.
When visiting Playa del Carmen, you may want to know where some of these sites are actually located. While there are too many to mention them all, here´s a list of the main Mayan archaeological sites in the areas that comprises the Yucatan Peninsula.
Tulum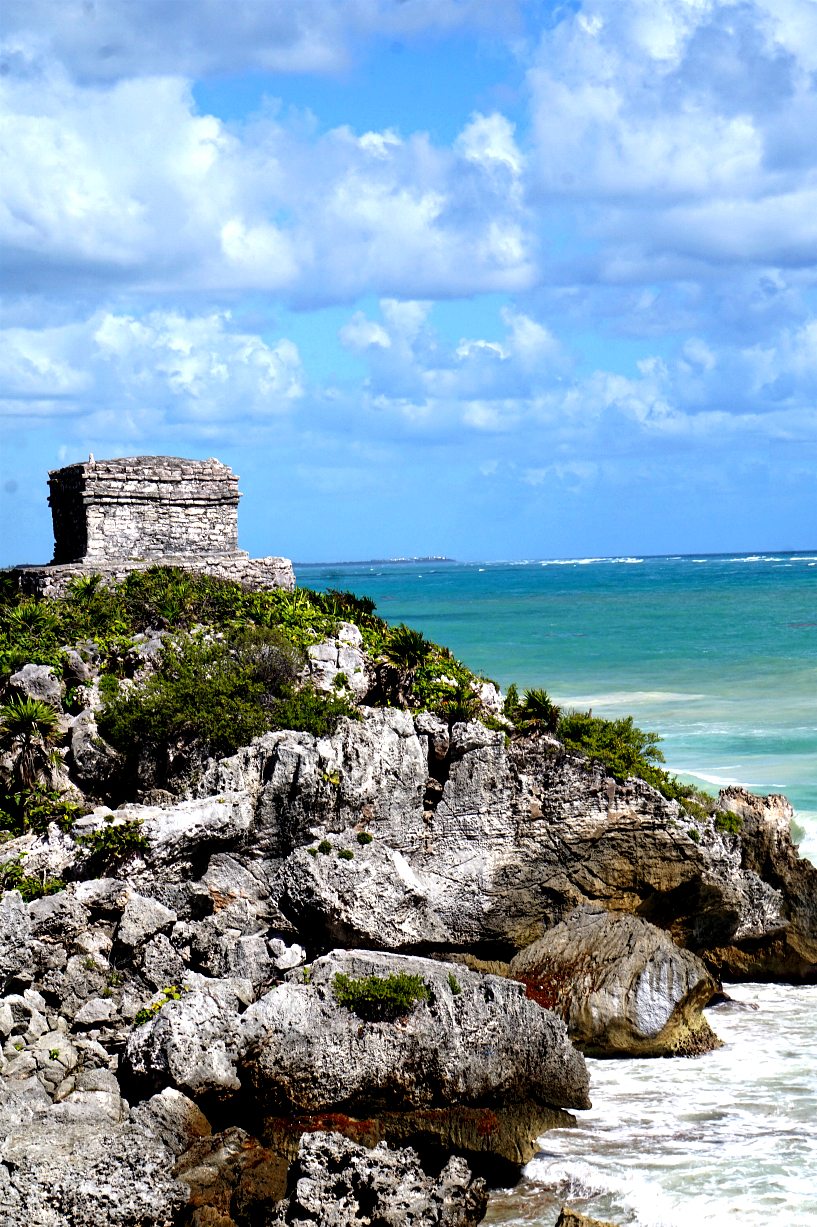 Known as the place of the rising dawn, Tulum is a majestic ancient walled city located approximately one hour south of Playa del Carmen and two hours south of Cancun.
Overlooking the azure waters of the Caribbean Sea, the guided part of the Tulum tour takes about one hour.
Like in almost all other sites, bilingual tour guides are available to explain the history of the particular sites and the meaning behind each individual building.
Ek Balam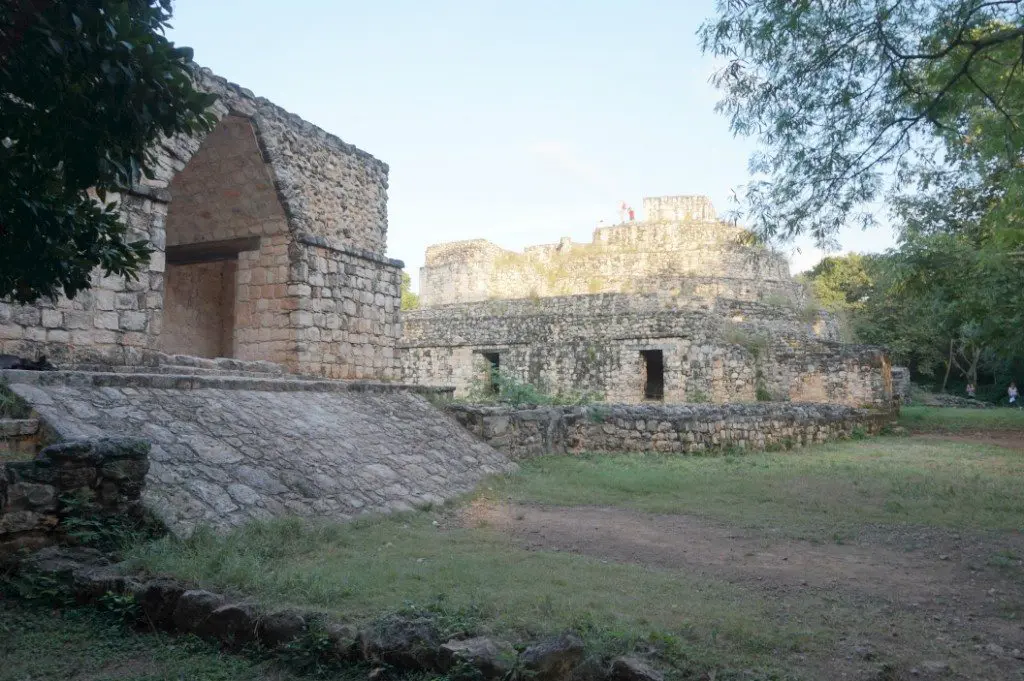 Once one of the most important cities in the vast Mayan empire, today Ek Balam is one of the most well-preserved Mayan ruins in the Yucatan Peninsula.
Located approximately one hour from Valladolid and about two hours from any destination in the Riviera Maya, this attractive site is much less visited than some of the other major Mayan cities. That said, however, it´s definitely worth a visit, especially if you want to avoid the crowds.
The Ek Balam tour also includes a visit to the amazing Cenote Maya.
Chichen Itza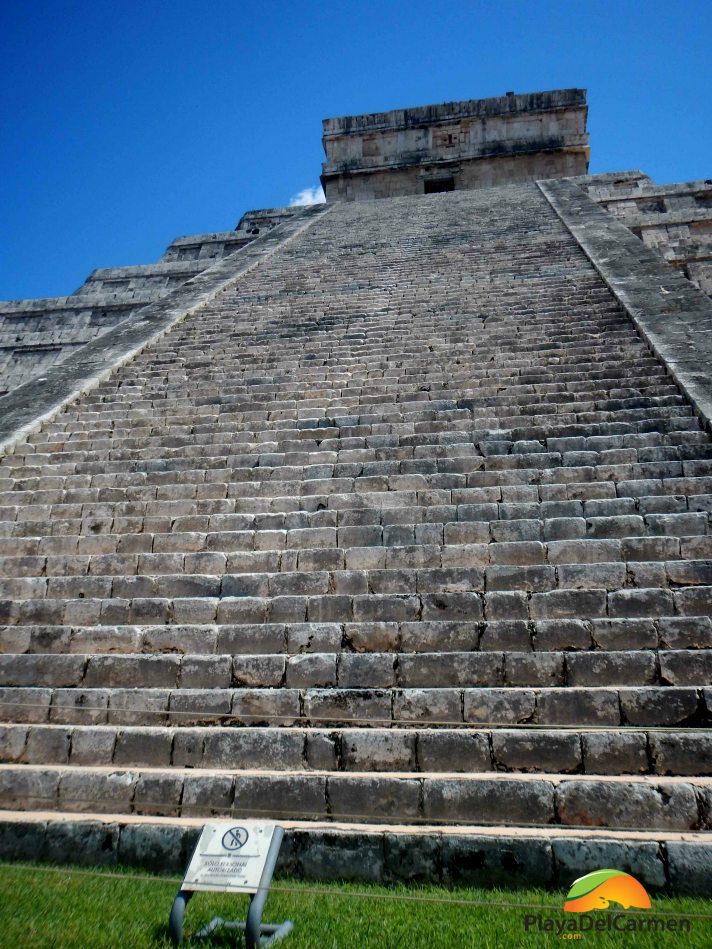 A New Seven Wonder of the World and the iconic Mayan ruin bar none, Chichen Itza is located about one hour away from Merida.
The bus ride from Cancun and the Riviera Maya takes approximately 2.5 hours. This is something you should take into account when planning your trip, as a visit to Chichen Itza from the Mexican Caribbean does imply a full-day of activities and travel.
Tip: if you don´t mind spending a little more money to ensure a more customized experience, consider booking a private tour of Chichen Itza with PlayaDelCarmen.com. This will allow you to set your own times and to travel earlier so that you can beat the crowds.
Muyil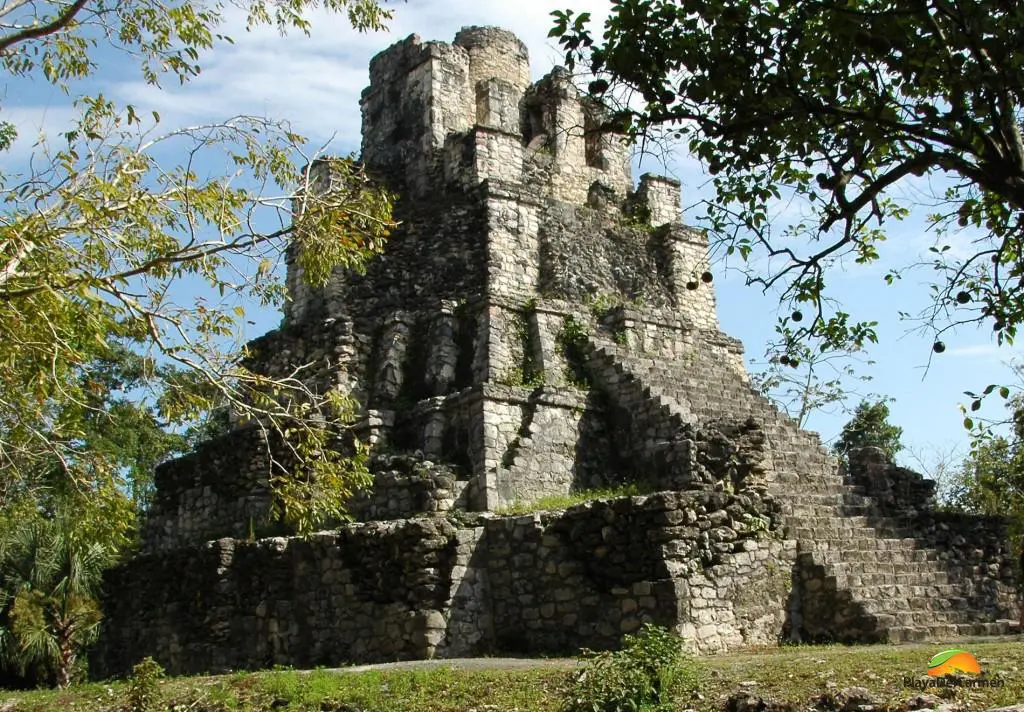 Located within the Sian Ka'an nature reserve, the ruins at Muyil stand as testament to the great diversity of Mayan culture and architecture.
It's one of the very first documented Mayan cities in this region of the Yucatan Peninsula and is similar in style to the Tikal ruins of Guatemala. Muyil is about a thirty-minute drive from Tulum and 1.5 or 2.5 from Playa del Carmen and Cancun, respectively.
Please note that services here are minimal.
Cobá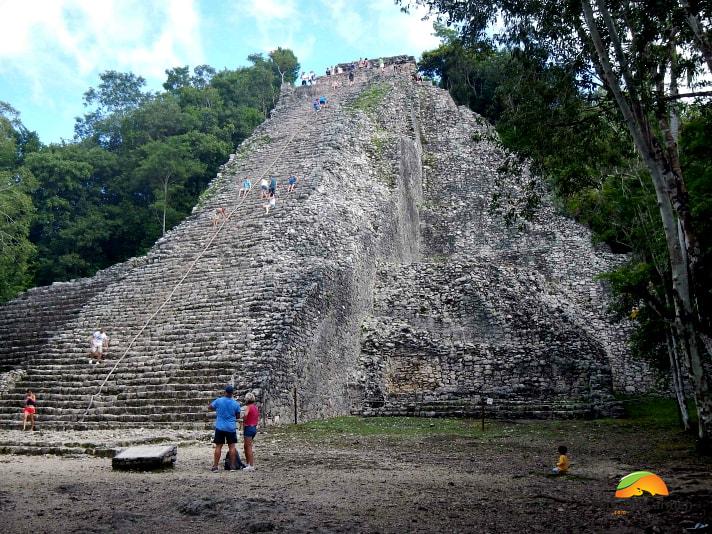 Coba is perhaps one of the more fun sites to visit, especially if you like the idea of combining a visit to some expansive Mayan ruins with a bicycle ride through the verdant jungle.
The Coba ruins are located about a 45 minutes from Tulum, and almost two hours from Playa del Carmen (three from Cancun).
Xaman-Ha

By Hanay, CC BY-SA 3.0, https://commons.wikimedia.org/w/index.php?curid=17766319
Although not as impressive or expansive as the ruins of some of the other sites, Xaman-Ha is located in the Playacar area of Playa del Carmen.
Meaning water of the north, these ruins proved to be an important stop for those traveling to and from Cozumel as well as along the route that stretched south to Honduras and as far north as Campeche.
To reach Playacar, just continue walking (or better yet rent a bike and take a ride) down 5th Avenue south until reaching the gated community of Playacar. Just tell the guards you are going to see the ruins and be prepared to show an I.D.
PlayaDelCarmen.com is your source for local travel expertise on everything Playa del Carmen. Our travel specialists are dedicated to making sure you get the best deals and the right travel options for you and your travel companions.
Contact us online or via our toll-free number at 888-537-9797 for more information!
---
Trending Now
You may also like