The BRIC Spa – A Hidden Gem
---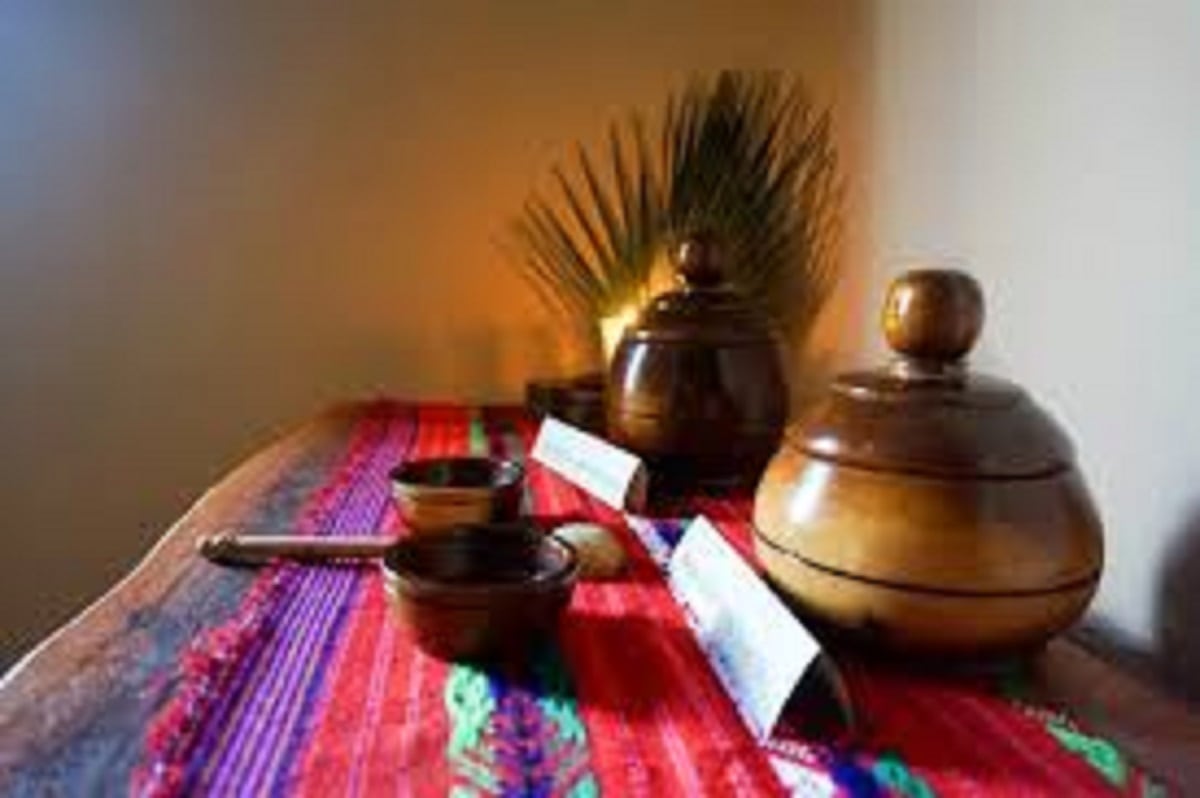 The BRIC Spa is located within the downtown hotel of the same name. Recently, PlayaDelCarmen.com travel guru Sarah Barlow allowed her five senses to be pampered at this wellness oasis in downtown Playa del Carmen. Warning: be prepared to be envious.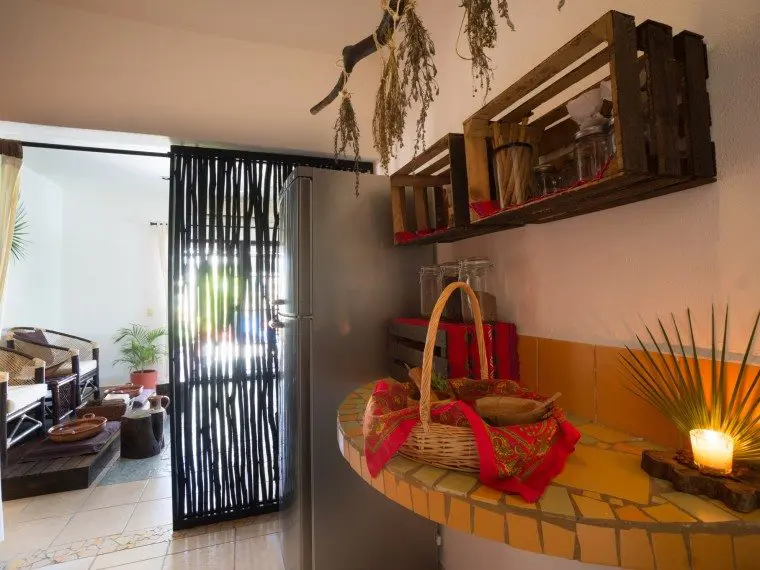 A hidden gem is the best way to describe this Playa del Carmen spa located right off 5th avenue inside the BRIC Hotel & Spa.
The BRIC is a boutique hotel in Playa del Carmen with 15 guest rooms, one luxurious apartment, a lovely courtyard, and great service. Since October 2015, they now also add a fabulous spa to their list of qualities.
I was lucky enough to enjoy a few spa services there, and walked out of there feeling like new (and vowing to make visits there a habit).
THE BRIC SPA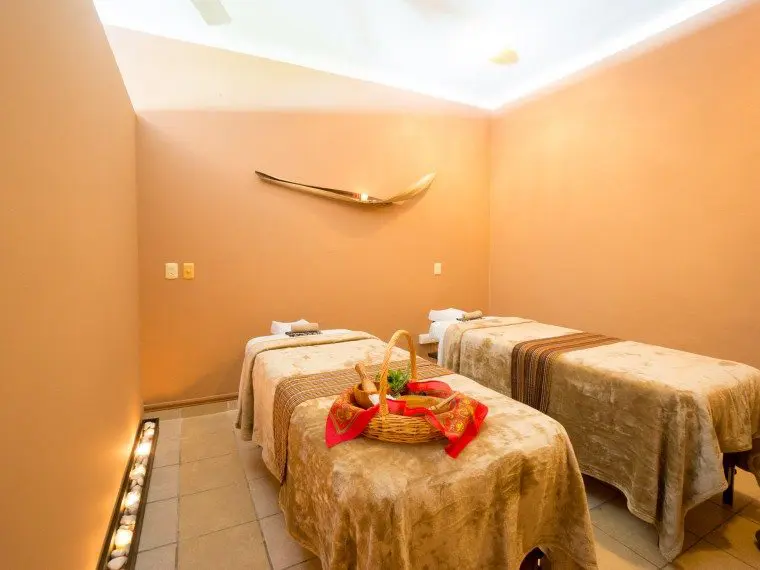 The BRIC Resort & Spa had the idea to convert what once was a 2 bedroom apartment into their spa. It has 3 massage tables, a relaxation room (where you can wait your turn or just chill out after a service), a pedicure area and a lovely rooftop where they have several plants and herbs used in the therapies. It is not a huge spa, but it is cozy, welcoming and has internationally trained therapists are not only competent but friendly and welcoming.
It is located in downtown Playa del Carmen, on Calle 28 between 5th and 10th avenue. The spa is within walking distance for anyone staying at any of the downtown Playa del Carmen hotels. And if you're at any of the Riviera Maya all-inclusive resorts, don't worry! You can still head in for a bit of shopping and end your day (or even start your day) with a treatment.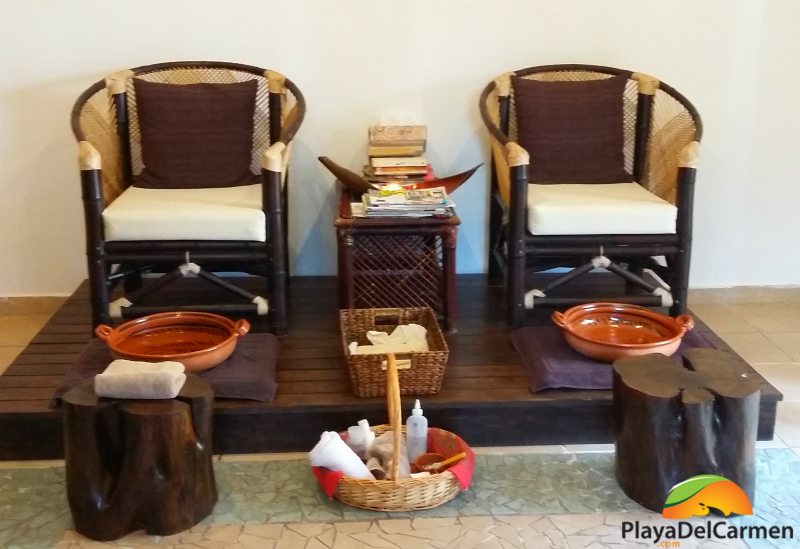 BRIC SPA TREATMENTS & SERVICES
So in all fairness, the Bric Spa did offer me one therapy of my choice so that I could review their spa and services. Hard job, I know. Since I was already 'working', I figured I would indulge in a little extra pampering and add a body scrub and a spa pedicure to the mix.
I arrived late. Not a great way to start a Zen-like experience, but I did show up frazzled, nervous and feeling more than a little guilty for my tardiness. Jackie, the manager, and Magda, my therapist, immediately put me right at ease.
Magda started with a foot ritual. Right off the bat, you are treated to a little extra you didn't expect. From there, I headed over to the massage table for the body scrub. I wasn't too sure what to expect as it was not something I had done before, but the scrub was delicious for lack of a better word. Afterwards, I was invited to shower off the scrub and head back for the facial. The facial was so relaxing that I feel asleep. This coming from a girl that makes to-do lists in her head while attempting yoga. My brain doesn't shut off, and this time I not only danced between consciousness and sleep but I went straight into a dream.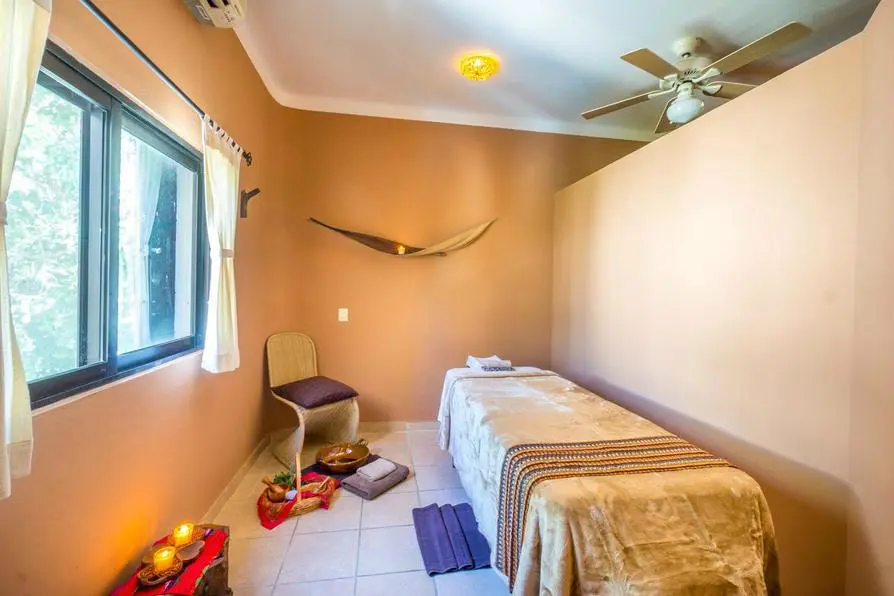 I wish I had taken a before and after picture of my face, not only for the glowing skin I was left with but for the change in my features after having been able to let go and relax. Way to go, Magda!
The pedicure was the final treat. Glendy worked on my toes and left my feet feeling almost as soft as my face. AND, here was an extra bonus, at least for me (the dog-rescue crazy lady). Jackie brings her little Chihuahua (rescued/adopted) to work. So while I had the wonderful Glendy rubbing my feet, I had the wonderful Dante on my lap. Bliss.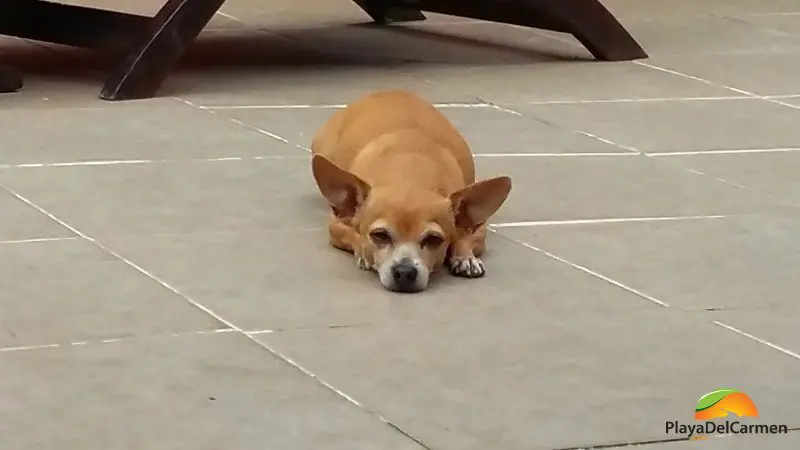 BEACH MASSAGE OR HOTEL SPA?
Most of you do head down here with the goal of rest and relaxation. Now for a lot of us (myself included) the absolute best way to relax is with a massage. I LOVE going to the Spa and being pampered. But, it normally costs a lot of money. And let's face it, when you're on a budget the pampering is normally the first thing to go, right?
Well, this place is affordable. An affordable spa seems almost like an oxymoron, but I really wasn't kidding about the hidden gem thing.
The prices of massages and spa services vary greatly. If you are at one of the higher end properties in town, like The Royal Playa del Carmen or the Paradisus, you can pay up to $200 USD for a massage and other therapies. On the other hand, you can also find cheap spots on the beach for not so great massages.
The Bric Spa offers fantastic quality services with internationally trained therapists for a fraction of what you would pay at most hotel spas. AND, they are very customer-focused, so there is no rushing you through the process.
Here's a list of current prices (as of March 2016).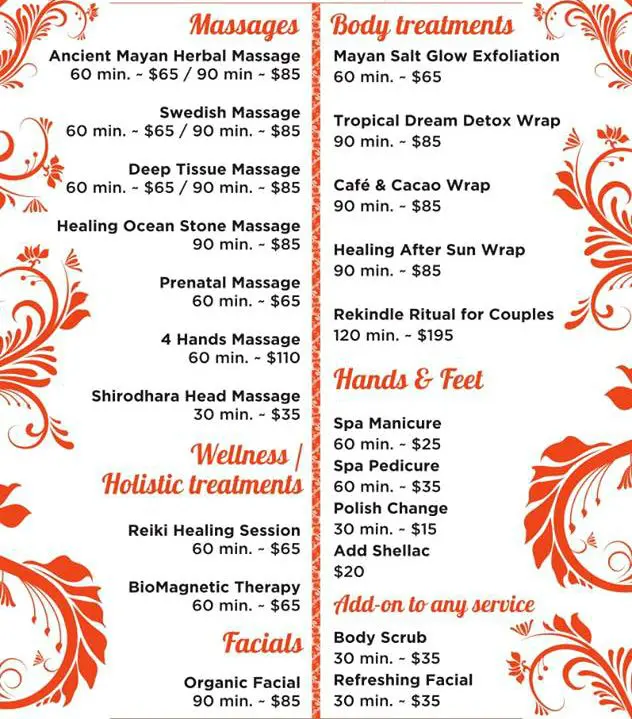 ALL NATURAL SPA PRODUCTS
So I have been accused of being a little bit of a hippie at times. My beauty 'products' include a sugar and coconut oil scrub, baking soda and honey masks and other similar homemade concoctions.
I realize that most spas use top of the line products, but once you read the ingredients you can't pronounce half the stuff in there. Plus, most of it's chemical and questionable. I watch what I eat so I also like to watch what I put on my body. The BRIC Spa uses all natural products, grows their own herbs to use in some of the therapies and also uses top grade essential oils from Do Terra. Absolutely everything they used during the facial and body scrub smelled good enough to eat and left me feeling completely refreshed. I also had peace of mind knowing that the products were natural.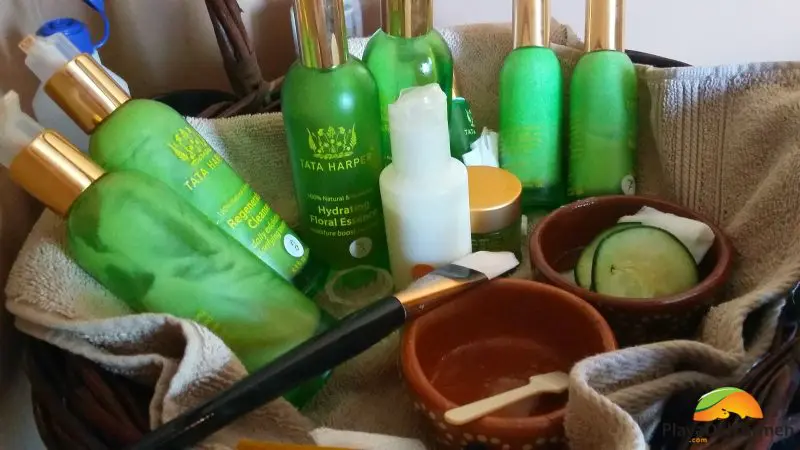 SUMMARY
3 words. BRING ME BACK!
Want to book a service at the BRIC SPA? You can spa AT thebrichotel DOT com or call 984-113-7861
Have questions for our Travel Specialists? Get in touch!
Wondering exactly where the BRIC Hotel & Spa is located? Here's a map!
---
Trending Now
You may also like