Cancun's New Tourism Tax  – Everything You Need to Know (2023)
---
Have you heard about the new tourism tax (named, Cancun Visatax)?
All international visitors will now have to pay the tax either before their arrival in Cancun or before they leave.
It applies to travellers vacationing in the Mexican state of Quintana Roo which includes Cancun, Playa del Carmen, and Tulum.
As the heart and soul of tourism in the area, fear not we've done all the hard work for you.
In this blog, discover:
how

much it costs
how you pay
when it comes into effect
and more!
---
1. When Does the New Visitor Tax Come Into Effect?
The new visitor tax came into effect on April 1st 2021.
If you are an international tourist visiting on or after this date you will need to pay.
2. How Much Is The Visitor Tax (Visatax)?
Panicking about the increased cost of your vacation? 
It's not really too bad. 
The visitor tax is 224 peso per person (with a 10% reduction for visitors from Belize).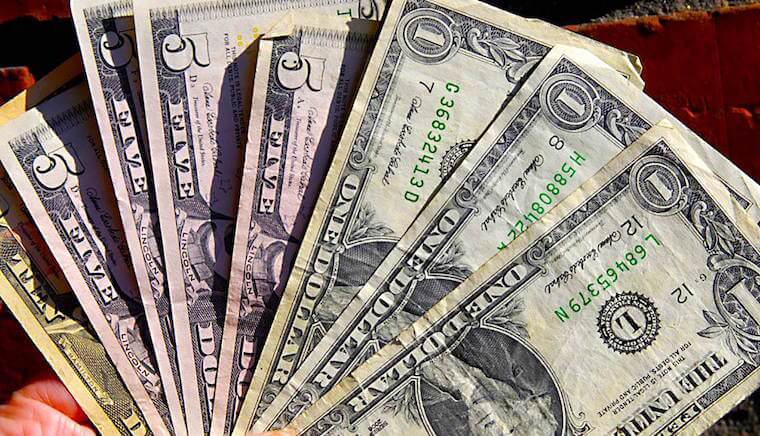 That's about $10-$11 USD depending on the exchange rate. 
Now that you know, you can add it to your expenses list. 
Bar trips, cinema, shopping, snacks, visitor tax…
3. How Do I Pay The Visitor Tax?
Booking your vacation online? 
You can head straight to the VISITAX website after you book. 
Here you can pay the visitor tax for everyone in your group. 
The site is available in Spanish and English and it's pretty easy to navigate. 
Heard that the VISITAX site isn't secure?
Yes, I heard that too in the first few days. 
I have an important update…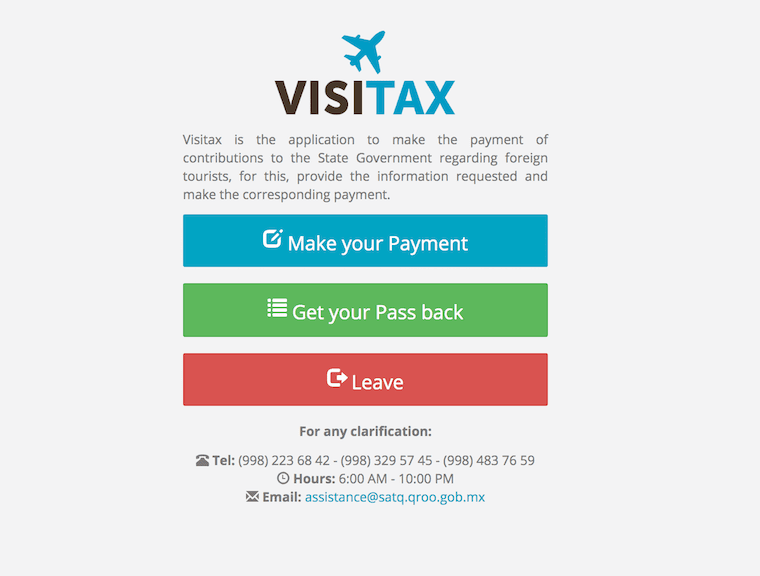 The VISITAX site is now showing as secure so you're fine to pay online. 
There are also contact details if you get stuck making your payment;
Need Help?
Tel: (998) 223 68 42 – (998) 329 57 45 – (998) 483 76 59
 Hours: 6:00 AM – 10:00 PM
 Email: assistance@satq.qroo.gob.mx
4. I'd Rather Not Pay The Visitor Tax Online How Do I Pay At The Airport?
Paying at the airport is simple. 
There are kiosks where you can pay the tax in pesos or dollars. 
A quick tip…
Lines may be long, so give yourself plenty of time. 
When you pay, you get a QR code to scan at security. 
5. When Do I Have to Pay the Cancun Visitor Tax?
The tax for tourists to Quintana Roo must be paid before leaving for home. 
You can pay before you travel to Mexico, while you're at your resort or at the airport before departure. 
It's up to you when you prefer to pay but you can only pay at the airport in cash.
Don't forget to save some pesos or dollars if you go for this option.  
6. Do I Only Have to Pay The Visitor Tax If I Travel to Cancun?
The new tax applies to the whole of the state of Quintana Roo from April 1, 2021. 
You'll have to pay if you're heading to the sunshine and beaches of resort locations including:
Cancun

Riviera Maya and Playa del Carmen

Isla Cozumel

Isla Mujeres

Holbox

Tulum

Maya Ka'an

Grand Costa Maya
I know that any tax isn't great news. 
But, paying means you get to enjoy this paradise on earth. 
The tax isn't too costly or complicated either. 
7. Why Is There Now a Visitor Tax in Quintana Roo for Tourists?
No one likes to see signs like this…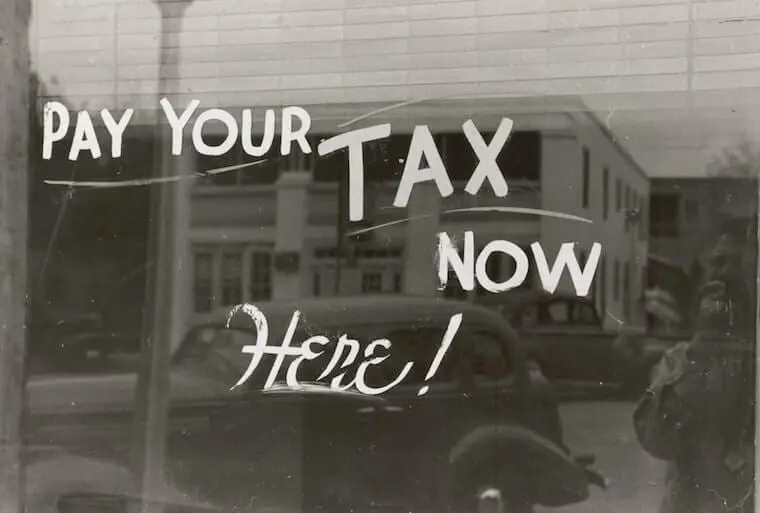 But, unfortunately, taxes are a part of life. 
Now, traveling to Quintana Roo state in Mexico means you get to pay another one.  Yay! *eye roll*
Knowing what to expect takes away some of the sting. 
Let's start with the different names used for this tax. 
Visitax
Visitor tax
Tourism tax
Tourist tax 
You'll see all of these names used online and they mean the same thing. 
You get to part with a few extra dollars. 
The Secretary of Finance and Planning of the State Government launched the tax through the Quintana Roo Tax Administration System (SATQ). 
The tax is mandatory for people leaving the state of Quintana Roo from April 1, 2021. 
There is some good news…
It doesn't apply to younger visitors. 
The aim of the tax is to generate revenue of around $29.1 million.
The cash will be used to create jobs and develop new tourist attractions. 
So, there does seem to be positive news if you're a regular visitor. 
Even more, things to see and do has to be good, right? 
After the pandemic, the area, its citizens, and the tourist industry has been greatly affected.
Effects that we are likely to see well into 2023 and maybe even 2024.
Take comfort in knowing that your money is helping the situation.
8. Who Has to Pay The Mexican Visitor Tax?
If you're heading anywhere in Quintana Roo, the full visitor tax applies, with a couple of exceptions. 
Young people under the age of 15 do not have to pay the tax. 
Travelers from Belize pay a reduced amount as many people from this country regularly make short trips across the border. 
I know it sounds like a pain.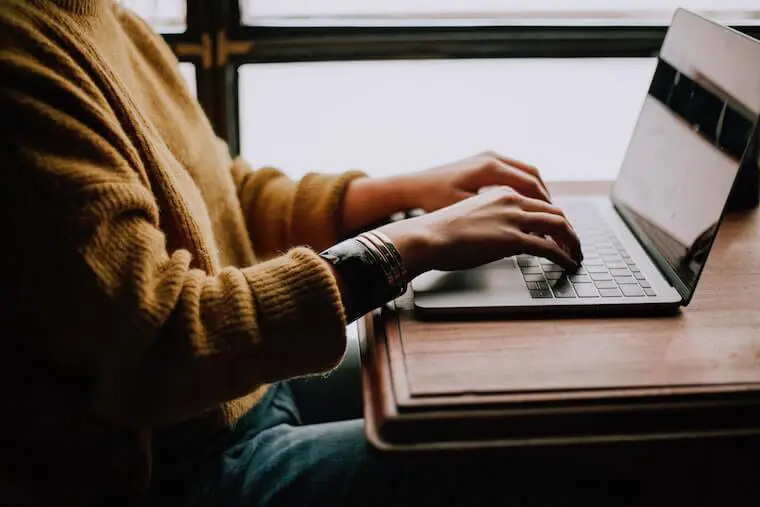 But, just think about all the good stuff you get to enjoy, such as beach parties like this…
9. Is The New Visitor Tax Included in My Flight Cost?
You may be thinking, "Aren't tourism taxes usually included in flight or vacation costs?"
That's true for many taxes. 
This new tax is different because it only applies in one state. 
So, no airlines or travel companies are including it in prices.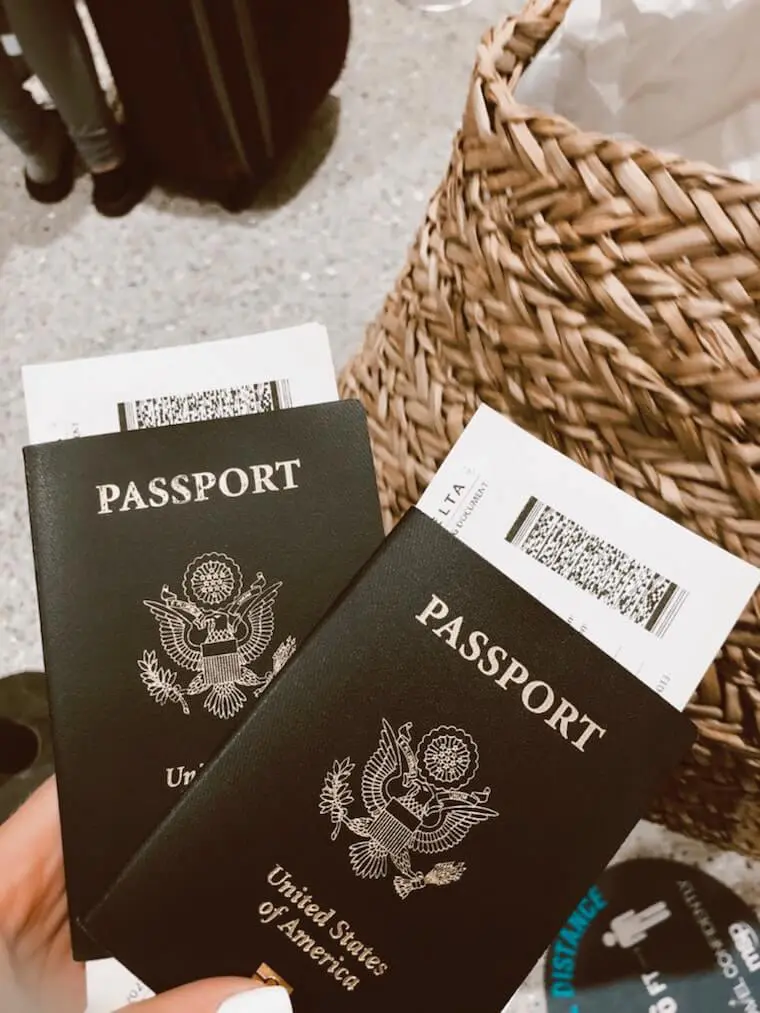 You need to pay the visitor tax yourself. 
10. Does the Tax Make it Harder to Travel to Cancun?
I'm going to quote Joaquin Gonzalez, State Governor of Quintana Roo, on this. 
He said, 
"It's expected to be an agile and simple transaction that won't complicate visitors' stay," 
That makes sense. 
A state that's already on the fast track to recovery from the pandemic isn't going to do anything to stall the process. 
Flight demand is increasing all the time and they want to keep it that way. 
To be honest, it's still way easier to travel to Mexico than most other places. 
You don't need a COVID-19 test to go.
There is a health questionnaire to complete and you will have your temperature checked on arrival. 
That's not too much of an inconvenience compared to other countries. 
Don't forget that you do need either a negative nucleic acid amplification test or a negative rapid antigen test to travel back to the US. 
The test needs to be done within three calendar days of departure.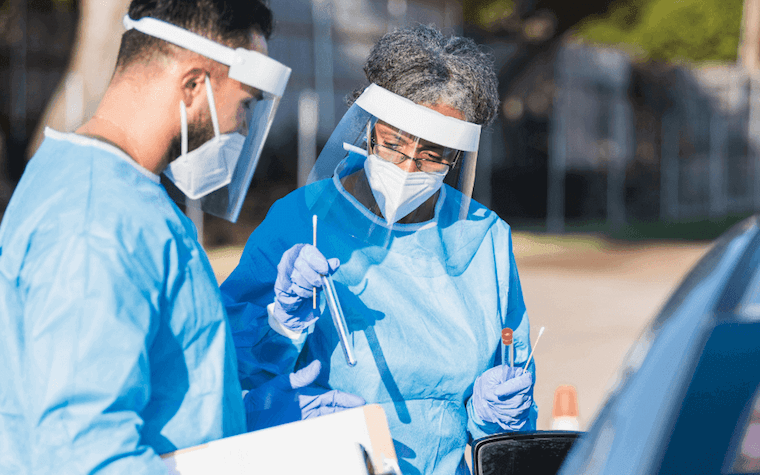 This is unless you have a positive viral test proving recovery from SARS-CoV-2 infection and a letter from a medical professional certifying you fit to travel. 
Not from the USA? Then you need to check with your home country what the rules and restrictions are for coming home.
Places like the UK for example require quarantining in approved hotels etc, etc.
I know the COVID-19 restrictions and testing can get confusing, so I've given you a helping hand with my blog post,
 "Where Can I Get a COVID Test in Cancun & The Riviera Maya?"
AND
"The Best Resorts Offering FREE Antigen Tests"
Even with the new tax for visitors and the pandemic, Mexico is still a stunning destination that's easy to visit in a world where travel got a whole lot more complex recently. 
Quintana Roo New Visitor Tax – Your Experiences
Do you still have questions or comments about the visitor tax?
I think I've covered all the major points, but I'd love to hear from you. 
Have you had any problems with the tax, or was it easy to pay? 
I don't have the power to change the system but I'd love you to share your experiences with our readers. 
Just pop a message in the comments.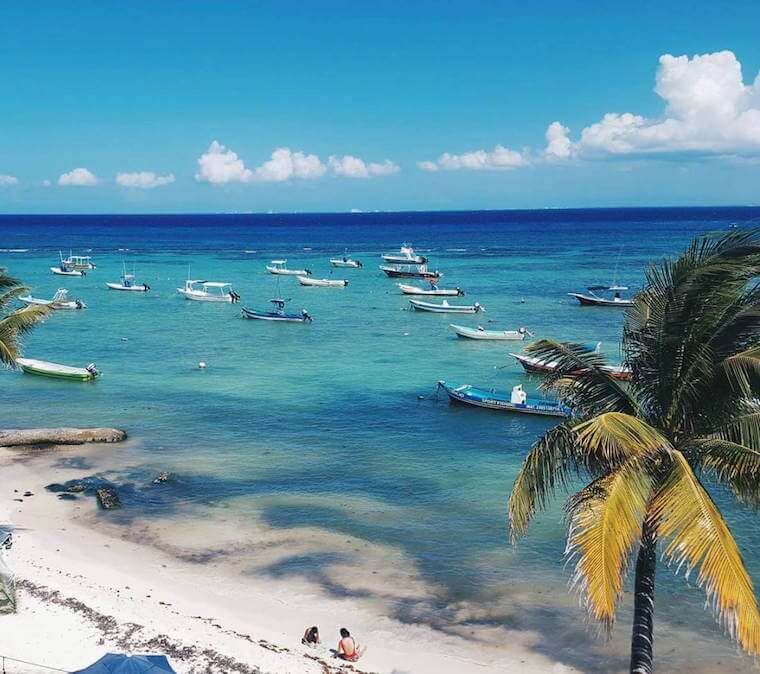 One more thing…
Ready to Vacay in Paradise?
Want a stress-free, affordable break in the Mexican Caribbean?
Our team at PlayaDelCarmen.Com is locally based and we know how to plan the perfect vacation. 
It pays to have local knowledge of the area. 😉
We can't pay the visitor tax for you but we can help you get organized with resorts, weddings, tours, transport, recommendations and more.
We will get you all the perks and discounts available to you. What are you waiting for? 
Just call us on our toll-free number:  888-537-9797
Or complete the form on our website we will be in touch. 
More Articles I Wrote That You Might Find Helpful
1. Weather in the Riviera Maya – what to expect? 
2. Best clubs and beach bars in Cancun
3. Swimming with Whale Sharks – everything you need to know. 
Got a question?
Don't forget to leave it in the comments below, I'll get back to you ASAP.
Thanks for reading! 🙂
---
Trending Now