Restaurant Review – Aldea Corazon
---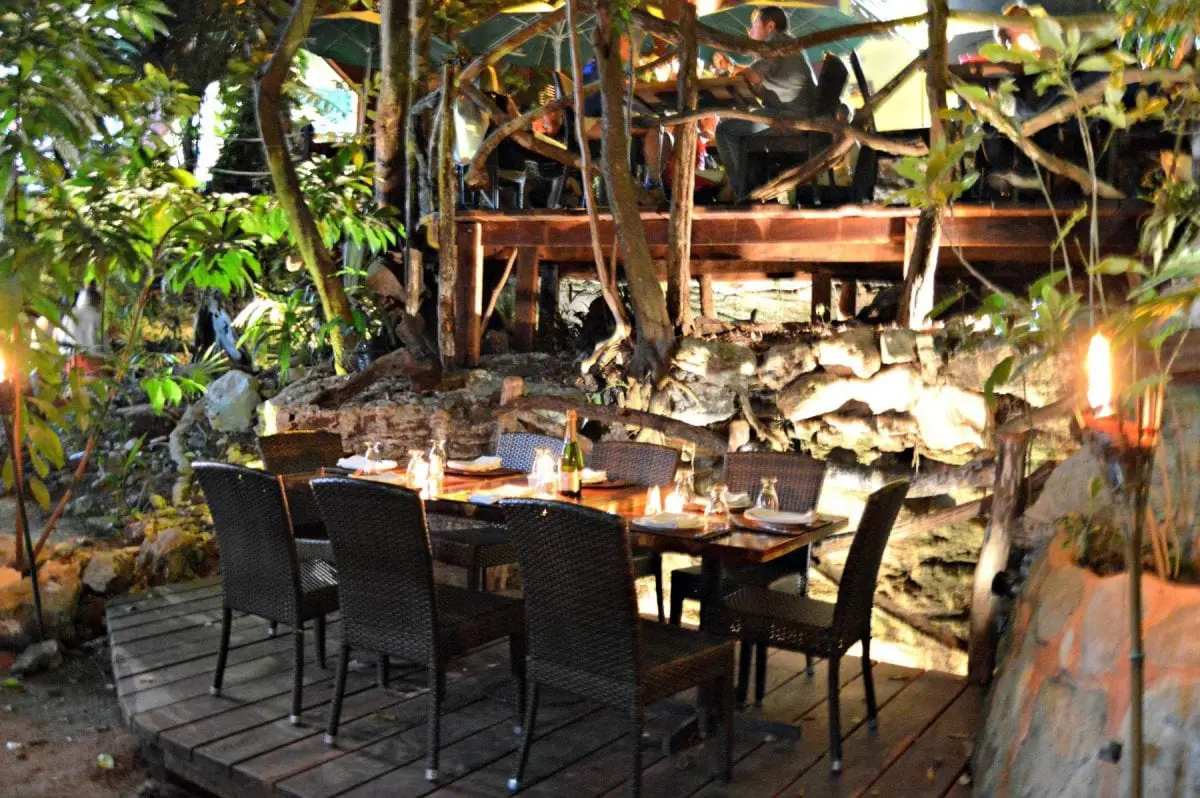 Aldea Corazon – $$
Last night I was lucky enough to have dinner at Aldea Corazon.
Aldea Corazon means the heart of the town which is appropriate as it literally is in the heart of Playa del Carmen.
This 5th avenue restaurant, doesn't stand out and from the main terrace, sort of blends into the rest of the street and its hundreds of restaurants.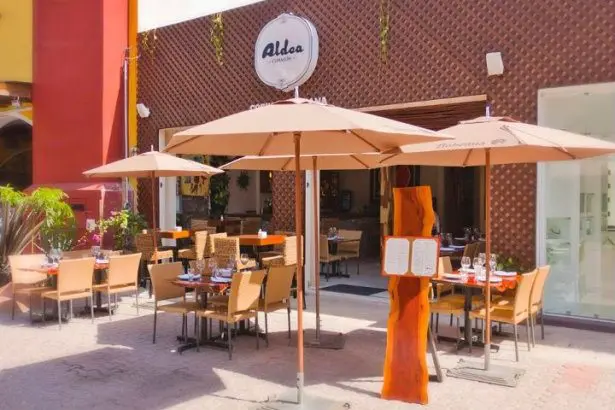 But once you step inside and you already feel how distinct it is from the masses of eateries you encounter in town.
The difference with the decor, the texture of the walls and ceiling, the warmth of the dark woods. A few steps further is when it gets magical.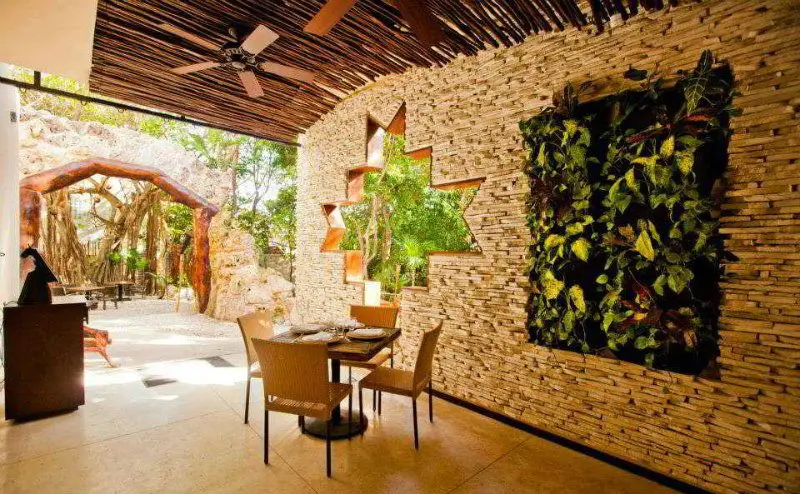 Only a few meters from the hustle and bustle of 5th, sits what I can only call an enchanted garden. Built around a cenote, the many trees have soft lighting and the waterfall only adds to the atmosphere. If you are looking for a romantic restaurant setting, this is it.
The restaurant's specialty is Mexican food. If you want a taco joint, this is not what you are looking for. Main courses on the dinner menu range from 15-25$, but the quality of the food for the price is excellent. They are also open for breakfast, brunch and lunch, so you can go at any time of day.
We started with an entree of jicama tacos. Jicama is the Mexican Yam. It is a sweet but starchy root that I can compare to a cross between raw potato and a pear. The tacos were delicious. I would eat more of them right now. Had I known they were that good, I would have ordered another portion for dinner and skipped my meal. Yes, really.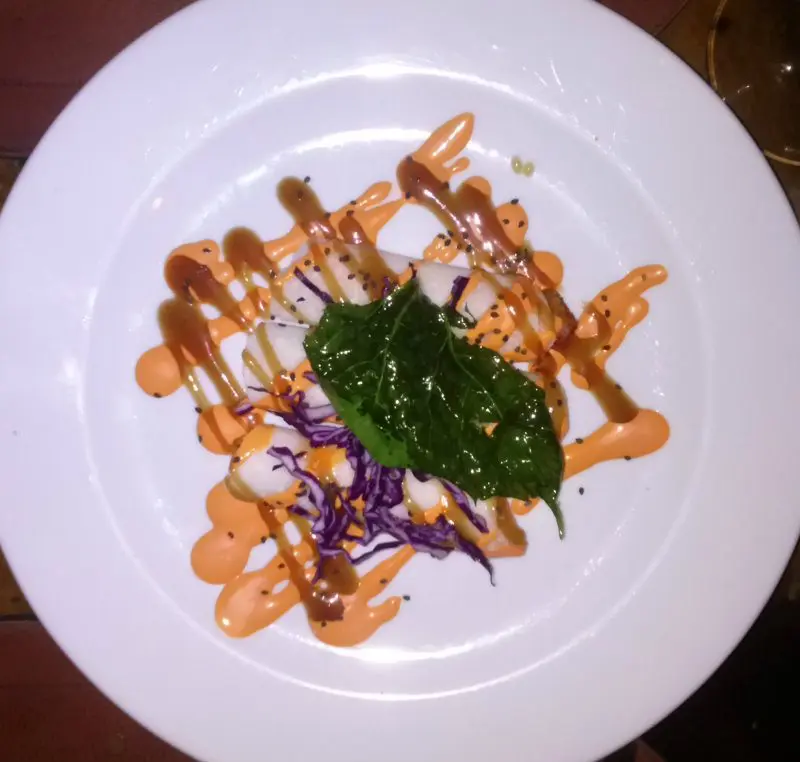 I had the chicken with goat's cheese, zucchini blossom and nopal, which is edible cactus and all of it was very tasty. My friend had the tuna with potatoes (Maliche Tuna). The plate's presentation could have been fancier but despite the lack of flair with the plate's presentation, the food was well prepared. The bottle of Merlot went down very easily and we had eaten so much food, although dessert was very tempting, we opted to skip it.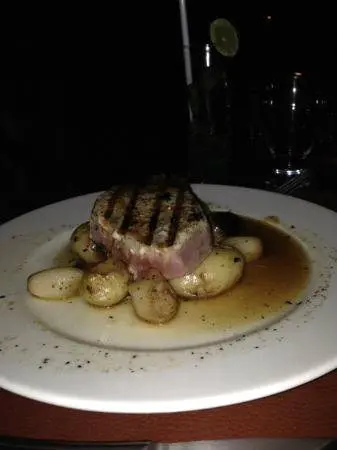 A shout out to our server, Pedro. Not only was efficient and attentive, he was friendly and genuinely nice with us.
In short, I would definitely recommend this restaurant and can't wait to go back.
Hopefully you enjoyed my review of restaurant Aldea Corazon. I'll try to post more restaurant reviews soon.
ALDEA CORAZON $$
Open 7 days a week for breakfast, lunch and dinner.
– Cash and Major Credit Cards
– Cuisine: Mexican
– Address: 5th avenue between Calle 14 Bis. and Calle 14.
Find them on Facebook
Have you eaten at Aldea Corazon? What did you think? Comment below.
---
Trending Now
You may also like