Punta Laguna Monkey Reserve
---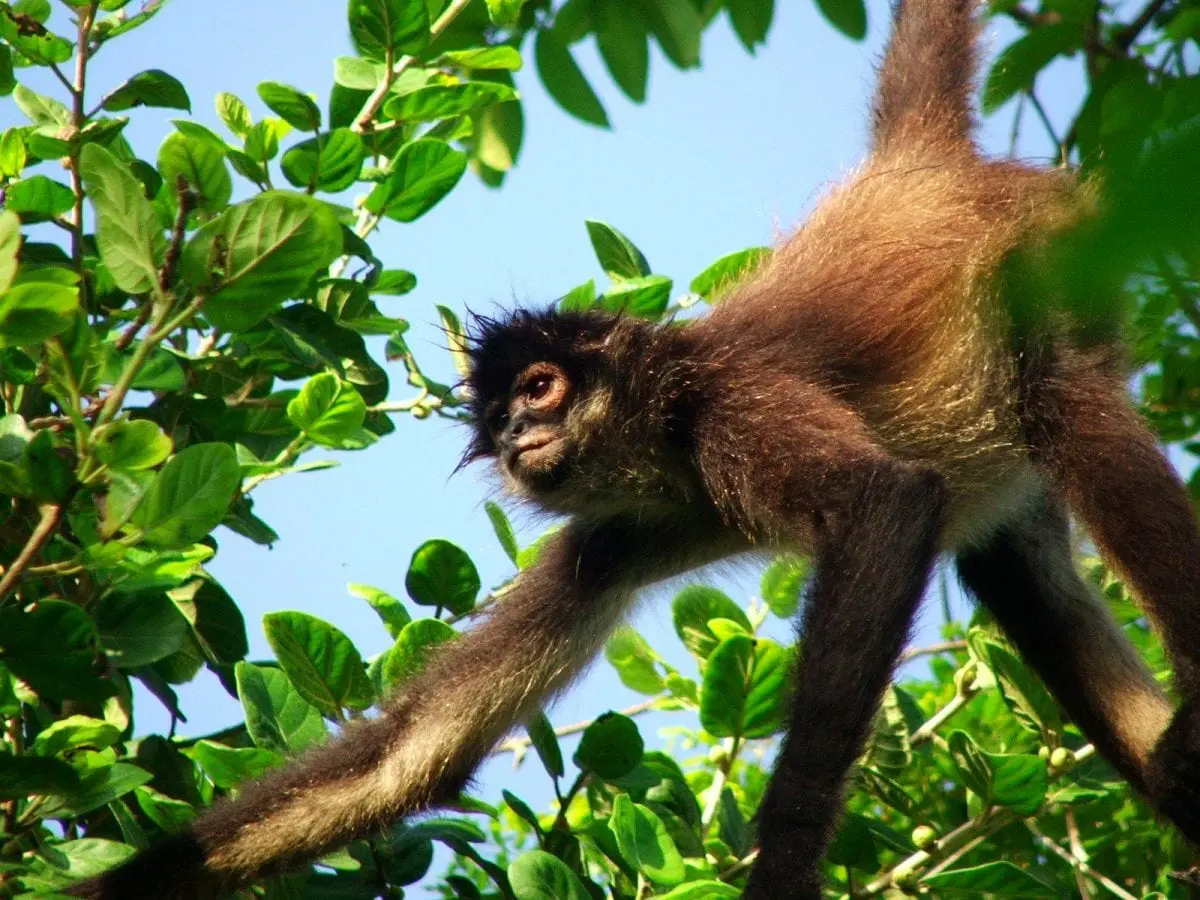 Are you looking for an "off the beaten path"?
Then Punta Laguna just may the right spot for you!
You can see wildlife like monkeys in their natural environment, canoe in a lagoon, bird-watch and maybe even do some camping. There are a few paths in the jungle that will take you to see the monkeys many canoes are available for rent in the area.
This natural protected area is almost the size of 10,000 football fields and is hidden about 1.5 hours south of Playa del Carmen town.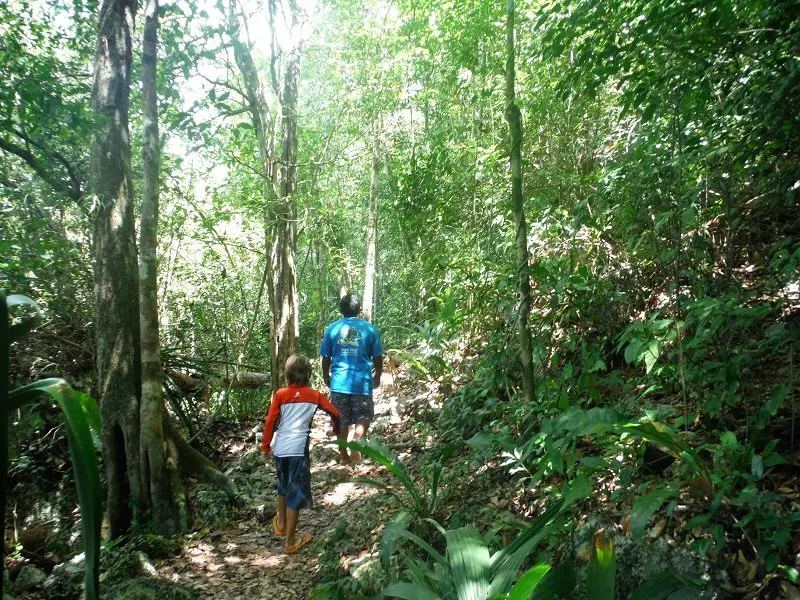 OUR DAY AT PUNTA LAGUNA
We set out quite early from Playa del Carmen and packed a picnic. It's an easy drive, approximately 1.5 hours door to door.
Once you arrive to the reserve, there is a parking area off the main road and a little palapa type hut where you can pay the entrance fees. The general entrance fee is only $80 pesos (under $7 per person). This gives you access to swim in the lagoon and explore the grounds.
If you want to see the monkeys, your best bet is to get a guide. $300 pesos (about $25) will get you a guide for an hour. In addition to getting up close and personal with the monkeys, the guides are knowledgeable about the plants, trees, and other flora and fauna. There is also a zip line over the lagoon, and a rappel into a cenote. They also do a purification ceremony. If you want the additional activities, the cost is $300 pesos per person, or if you want to split them up, they are $100 pesos each.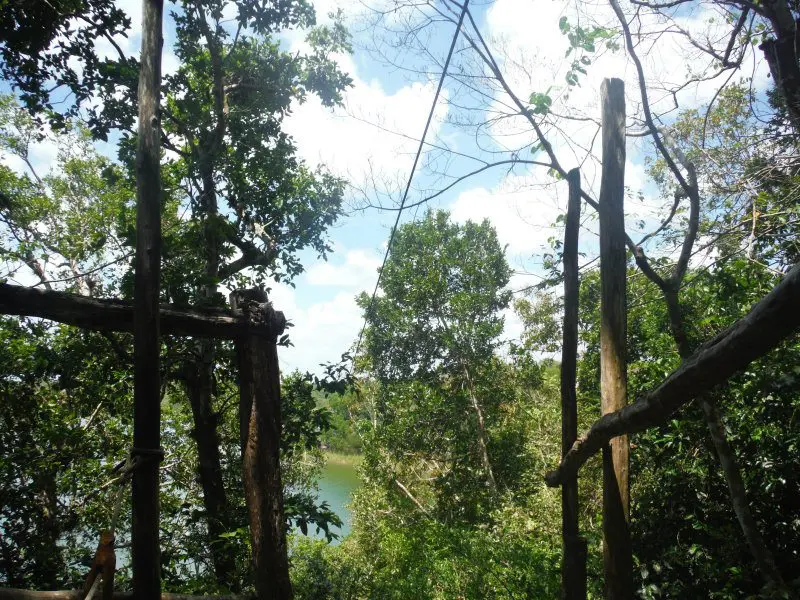 MONKEYS
We saw monkeys! In the wild! And they shouted at us! We first went out to where we could hear the howler monkeys. We did manage quite well in flip flops, but had I known where we would be walking, I would have worn trainers. Our guide was friendly and brought us through the jungle paths.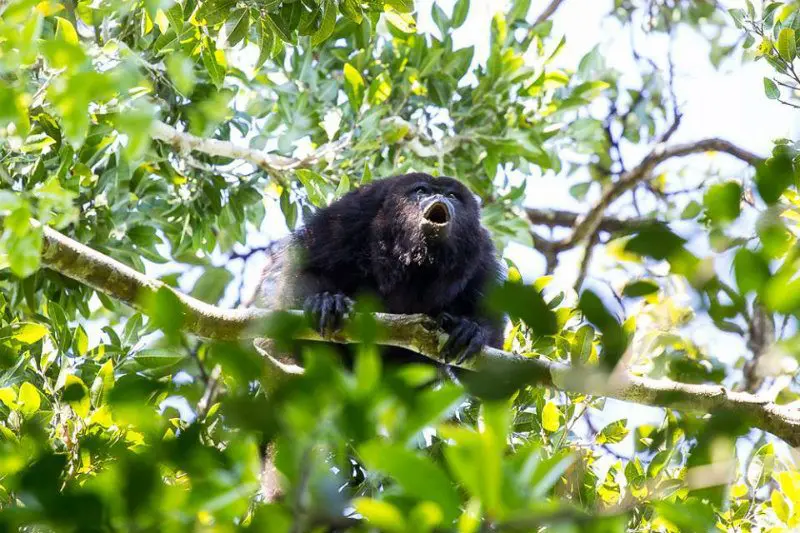 Thankfully, he was there, otherwise we surely would have gotten lost. The howler monkeys were up in the tree tops, but the guides called out the them, and they were eager to answer.
We tried to find some spider monkeys, but they weren't feeling particularly social that day. This is not a picture that we took, but look how cute this spider monkey is!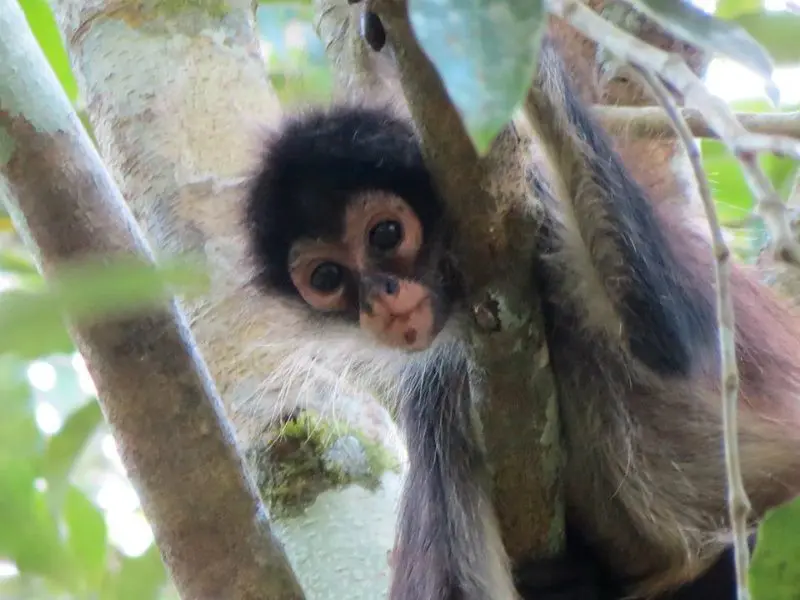 LAGOON
We set out in our canoe onto the lagoon. This was the most peaceful experience I have had in a very long time. All you could hear were the birds chirping in the jungle nearby, the water lapping on the canoe and the odd howler monkey making himself known. Bliss.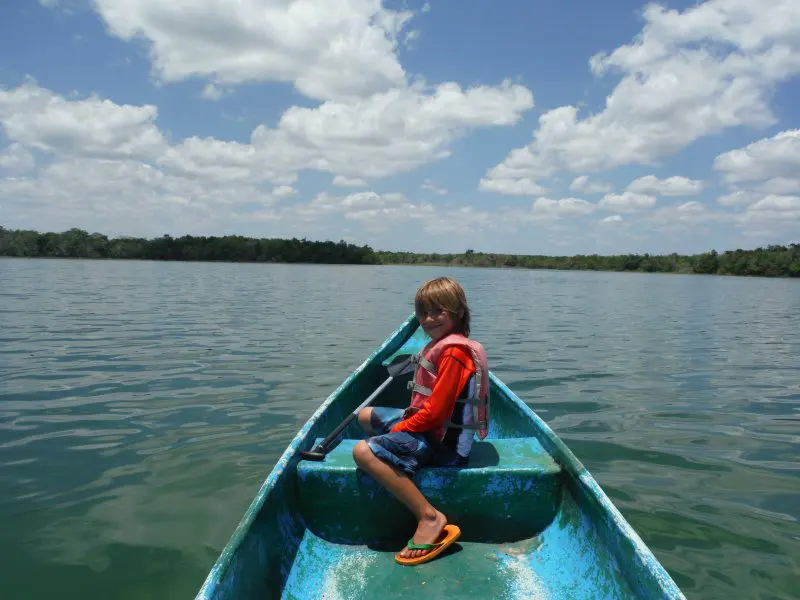 Once we returned the canoe, we did swim in the lagoon. The water was fresh and inviting, although the guide did say there were crocodiles in the waters, we did not see any and I have to assume they are more scared of us than we are of them.
CAMPING / OVERNIGHT STAYS
If you want to stay overnight, you have two choices. You can camp. They do have bathroom facilities (eco-bathrooms) on site as well as a platform near the lagoon. If you want a more solid structure, they have a few Mayan "huts" for rent. We had only planned on spending the day, so after our time there, we headed home.
HOW TO GET THERE
You will have to rent a car or vehicle in order to get there. Follow the main highway (307) towards Tulum. When you reach the main intersection in Tulum, take a right and follow the signs towards Coba. You will pass through many quaint Mexican towns along the way offering all types of souvenirs.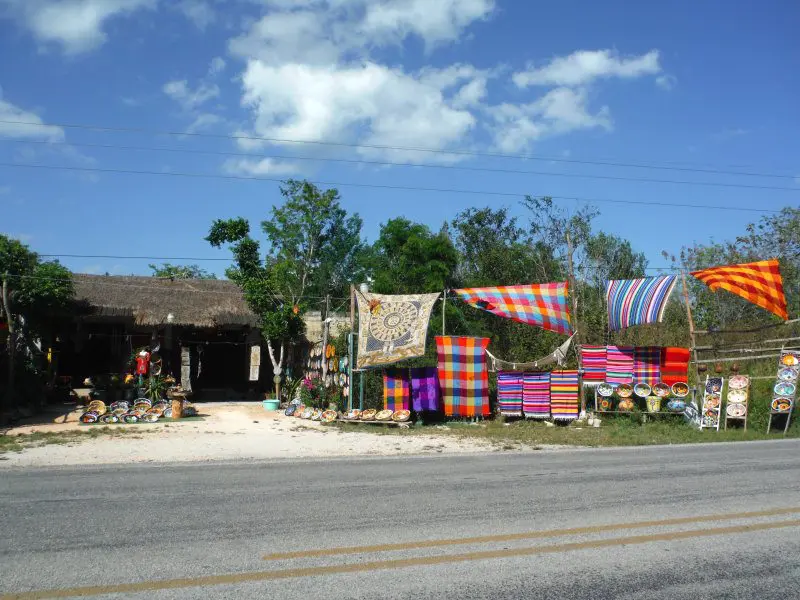 About 30 minutes later, you will get to a roundabout: stay right. There is a small sign that indicates that it is the right road for Punta Laguna. Enjoy the "middle of nowhere" feeling as you drive along this road. About 20 minutes later, you will see the Punta Laguna reserve on your left.
If you prefer to take a guided tour, please contact us. We deal with a local guiding company that offers the tour of the monkey reserve along with a tour of the Coba ruins.
THE COSTS (valid as of April 2014)
– $80 pesos / person for Entrance into Reserve.
– $300 pesos / hour for optional Guide.
– $300 pesos / person for Adventure Package (zipline, rappel, & canoeing)
– $100 pesos / activity
– $100 pesos / person for camping.
– $300 / night (sleeps 2) Mayan hut rental.
EXTRA INFORMATION
You can see the Punta Laguna blog, or follow them on FaceBook.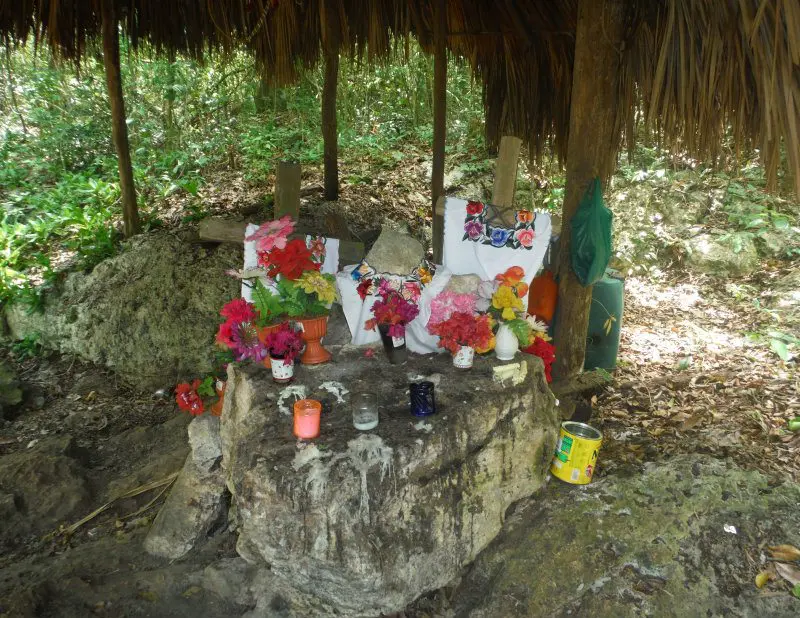 ---
Trending Now
You may also like