Rave of Thrones Comes to Playa del Carmen
---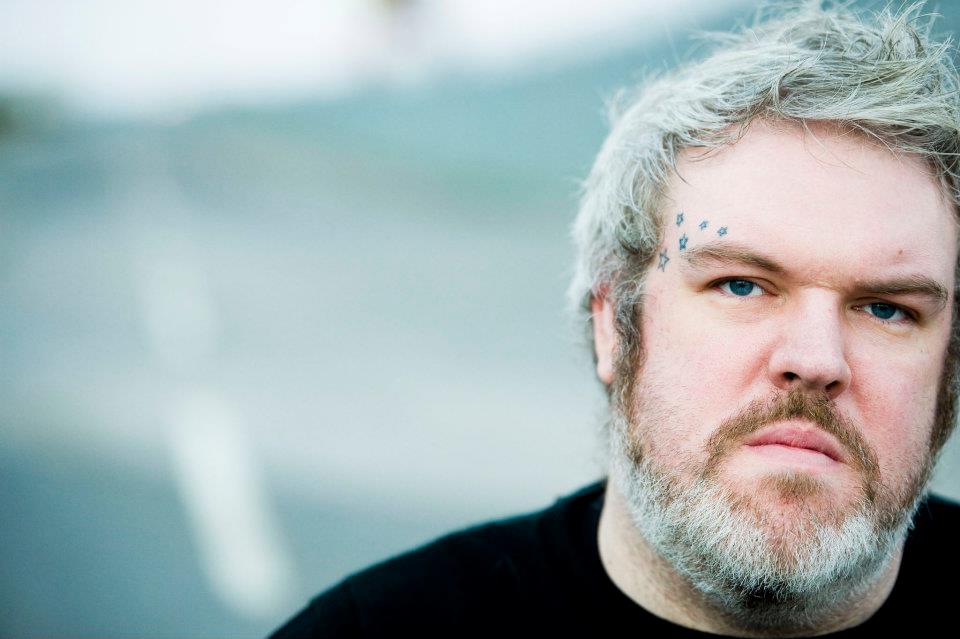 Better known to the hordes of Game of Thrones fans as the beloved Hodor, actor Kristian Nairn is actually an accomplished DJ. On March 5th he's bringing his world tour "Rave of Thrones" to Playa del Carmen.
With more than 20 years experience working as a DJ and many a years as resident DJ of Belfast's iconic Kremlin nightclub, Kristian is a multi-talented wonder. He describes his music as moody and chunky, with heavy rhythms and bass.
We interviewed the DJ/actor/musician about his upcoming gig in Playa del Carmen.   

On March 5th you'll be playing a Rave of Thrones at a famous beach venue in Playa del Carmen called Blue Parrot. Is this your first time in Mexico?
It's my second time in Mexico, so like last time I expect great food, friendly welcoming people and an enthusiastic crowd. I loved my first time, so it's an honor to be coming back so soon!
You grew up in Northern Ireland and experienced a turbulent period of Irish history. How did that prepare you for Game of Thrones?
I mean, like many people in Northern Ireland, although it was a big part of my growing up, most of us try to put it all behind us, and get on with life. Things are very different there now and I'm immensely proud of the people and how far they have come.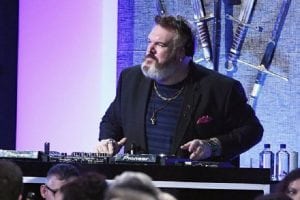 You've actively campaigned for marriage equality in Northern Ireland, comparing local politicians who oppose gay marriage to the Muppets. Why insult the Muppets?
Haha. Yeah, we definitely have an interesting selection of politicians and lawmakers there. But then again… doesn't everywhere right now? Watching politics the world over feels like watching some surreal TV soap opera unfold in front of our very eyes. However, in hindsight , the comparison was harsh, and I apologize to Miss Piggy and company for any offense caused.
What did you want to be when you were growing up?
I actually wanted to be a lorry/truck driver! I was always obsessed with driving and vehicles, so as yet, that's an unrealized dream. I have a hard enough job getting my car parallel parked though, so it's probably not a great idea.
How did you wind up becoming a professional DJ?
I learnt the skills behind it while I was at music college, and I always had a massive music collection. I was working at a nightclub, and the DJ called in sick. I offered to fill in, and the rest is literally history.
Which is more difficult acting or DJing?
Depends on the role and it depends on the gig! Both are easy when going well.
How would you describe your style of music?
Moody, chunky, heavy rhythms and bass. Vocals thrown in here and there. I'm also a big synth fan.The more '80s the better!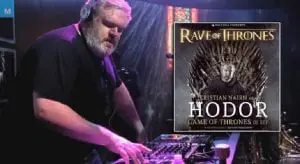 Now you´re most famous for your role in Game of Thrones. Beyond Hodor and Westeros, what does the future hold for the multi-talented Kristian Nairn?
It's shaping up to be an interesting year already. I'm penciled in with a movie project and another TV show too. I'll be producing more original music and continuing to tour! I'm extremely lucky.
They say George Martin isn't on Twitter because he killed off the 140 characters. Do you have a favorite Game of Thrones joke?
Haha. Oh dear. What do you call the entrance to a brothel? A hoe door! [groans]
What one tune would you recommend people listen to prepare themselves for the upcoming Rave of Thrones in Playa del Carmen?
That's hard to say. I literally change my set every single gig slightly.  But let's say Malaa – Pregnant.
Old gods or new gods?
Out with the old, and in with the new!
Release the ravers!
Rave of Thrones will be held on March 5th at the world-famous Blue Parrot Beach Club in Playa del Carmen. Doors open at 10:00 p.m. with special guest Jeff Gold. The entrance fee is $350 pesos prior to the event or $450 pesos at the door. Tickets can be purchased at Highway 420 stores in Cancun, Tulum and Playa del Carmen or directly at Blue Parrot.
Who will sit on the Iron Throne?
Game of Thrones costumes are encouraged at the event and prizes will be awarded for the best dressed. Of course, given the show's development, we don't even want to imagine what will be the fate of those who show up without a costume!
Hodor!!!
---
Trending Now
You may also like