Restaurant Review – Fonda Regina
---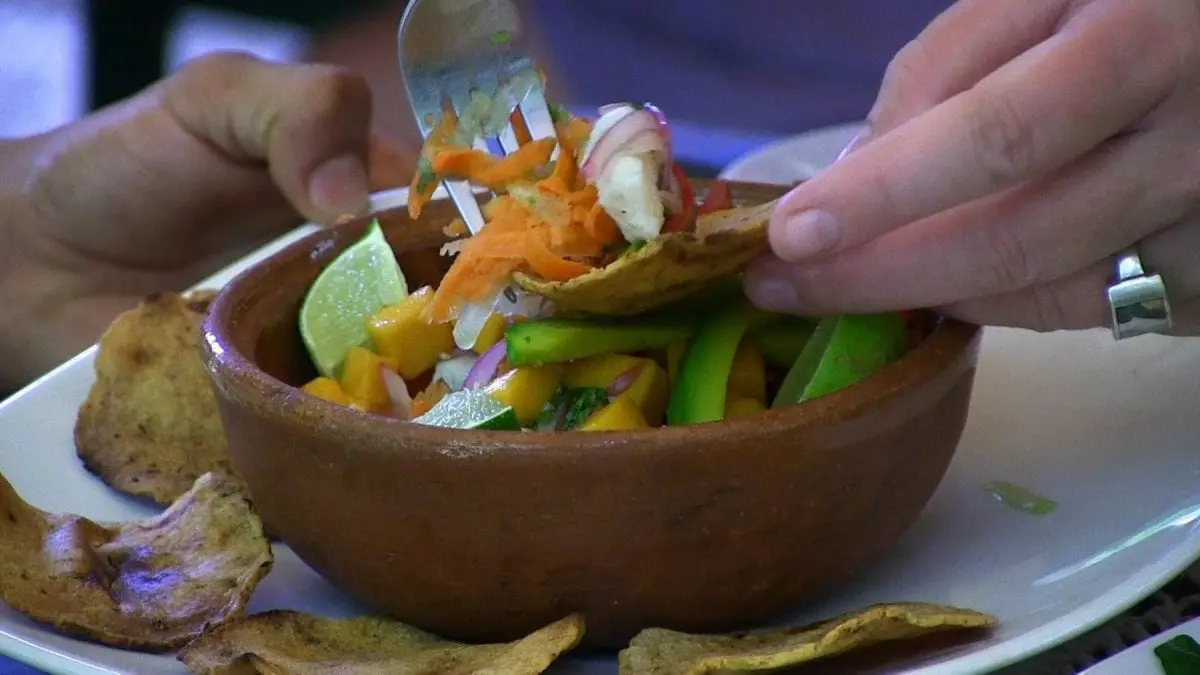 The cozy and inviting Fonda Regina restaurant was our spot for dinner not too long ago and I have to say that I was pleasantly surprised.
They use organic coconut oil and sea salt for seasoning, organic produce and fresh, local ingredients. They also claim to use love and the result is delicious, typical, Mexican food.
The tiny restaurant is easily missed, located on 38th just below 5th Avenue. The cluster of multi-colored tables sits amongst vegetation and soft lighting.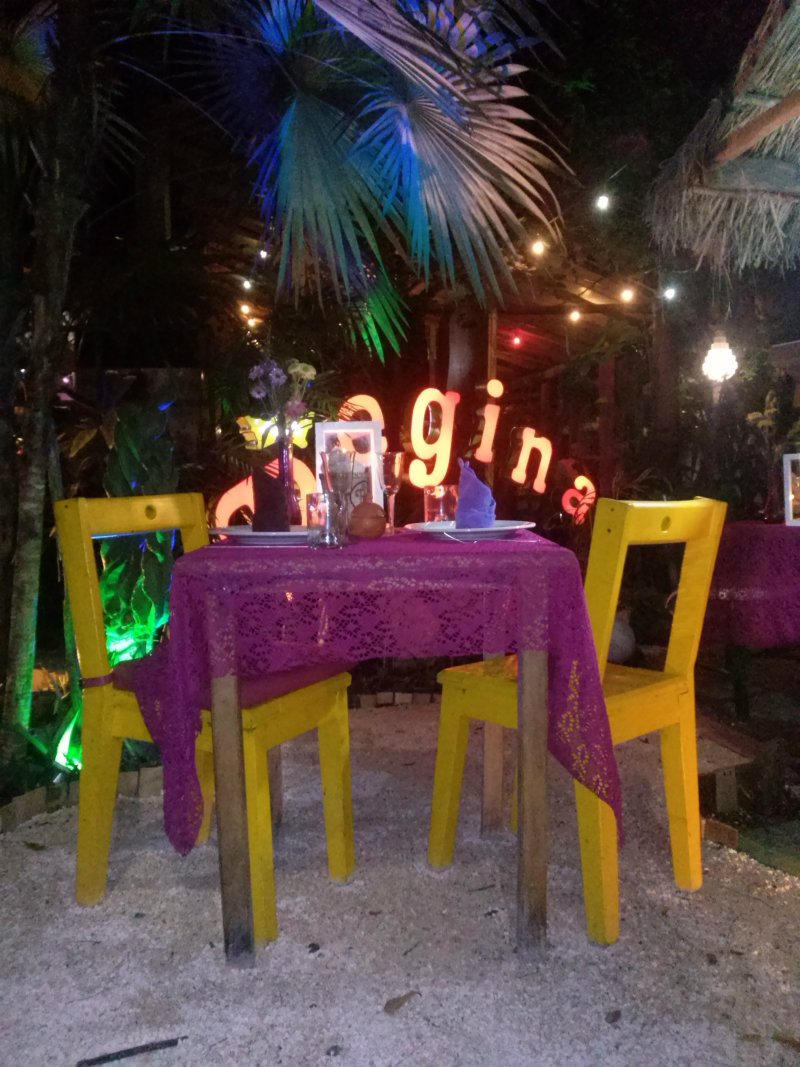 Fresh tortilla chips are served along with a home-made salsa in a molcajete.  Fresh tomato, onion, a bit of oil and chili that you could mix as much or as little as you like. It added an even more of a genuine Mexico ambiance to the restaurant.
The staff was welcoming and friendly. We ordered drinks to start and the first margarita was just plain gross. Sorry, there is no nicer way to say it. However, once we sent them back, the second margarita was great. Cold beer was unavailable, which would have been an easy fix with a convenience store less than a block away. That being said, those were the only complaints about the evening.
We ordered the chicken "volcano" and shrimp al diablo, respectively, and the presentation of the food was the first plus. Beautifully presented in typical Mexican earthenware dishes. Sides were black beans, rice, grilled vegetables, corn (wow! the corn was extra tasty) and pico de gallo salsa.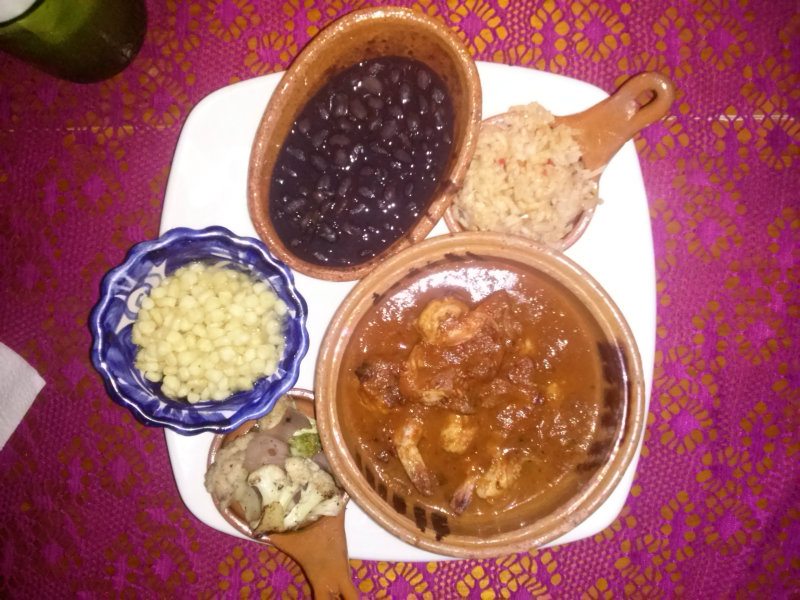 We finished everything on the plates and were thoroughly satisfied. It felt like a home-cooked meal. No room for dessert after all the food we ate but they did have a few options available.
Overall, I was very happy with Fonda Regina. The food was great, the staff were extremely nice and accommodating and the ambiance was lovely.
FONDA REGINA $-$$
Open 7 days a week for breakfast, lunch and dinner.
Cash only.
Cuisine: Mexican
Address: Calle 38 between 5th Avenue and 1st Avenue
In the garden of the Shalala Hotel
Find them on Facebook
Have you been to Fonda Regina? What did you think? Tell us about it…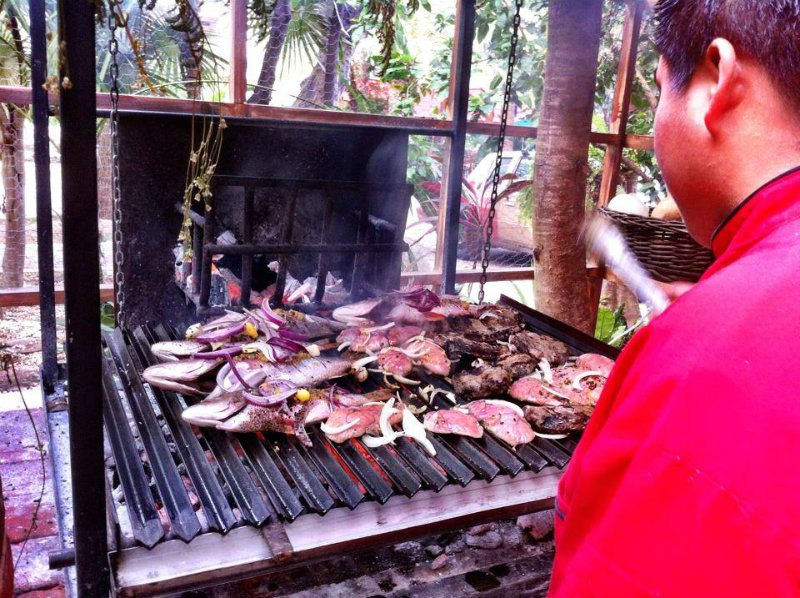 Have you enjoyed a meal at Fonda Regina or have any questions. Comment below!
---
Trending Now
You may also like