Bioluminescent Beaches on the Beautiful Island of Holbox
---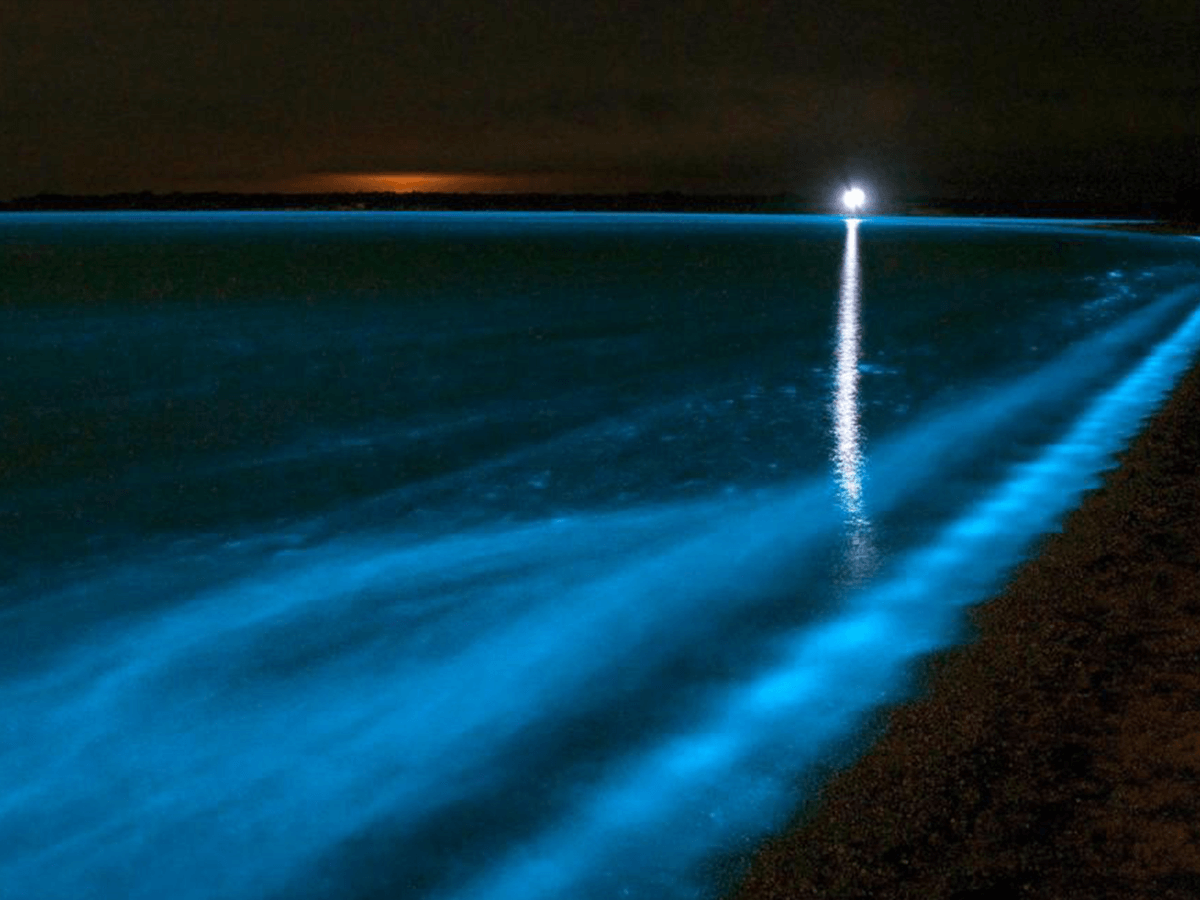 Here at PlayaDelCarmen.com, our mission is to help you create magical moments that last a lifetime.
Vacations aren't just for lazing in the sun, eating great food, and making the most of the all-inclusive cocktail list (although desirable), they are about rekindling your spirit, reigniting your soul, and reconnecting with nature.
By booking your flight to Mexico you are taking yourself out of your comfort zone, away from the monotony of your everyday life, and into the unknown.
This is where the magic happens.

Of course, this can be little scary and daunting for some people, that's natural. We're human after all.  Many of us don't like to venture too far away from what we know to be safe, especially when it involves our families, but rest assured that when you book with us you are in the best possible hands.
Our expert Travel Specialists have lived in this area of the Caribbean for decades. Many of whom are from all over the world; they uprooted their whole lives, packed all their belongings into one suitcase and moved here, to paradise.
After all, a mind stretched by a new experience can never go back to its old dimensions.
Mexico is a country that continues to defy all expectations, it is surrounded by exuberant nature and a vibrant culture. It plunges you into the rhythm of the tropics and time seems to slow down the minute you step off the plane.
The magical spell of ancient history and culture, combined with the hand of nature itself is the perfect blend to continuously take your breath away.
Of all the enchanting wonders this place has to offer, the bioluminescent beaches are my favorite.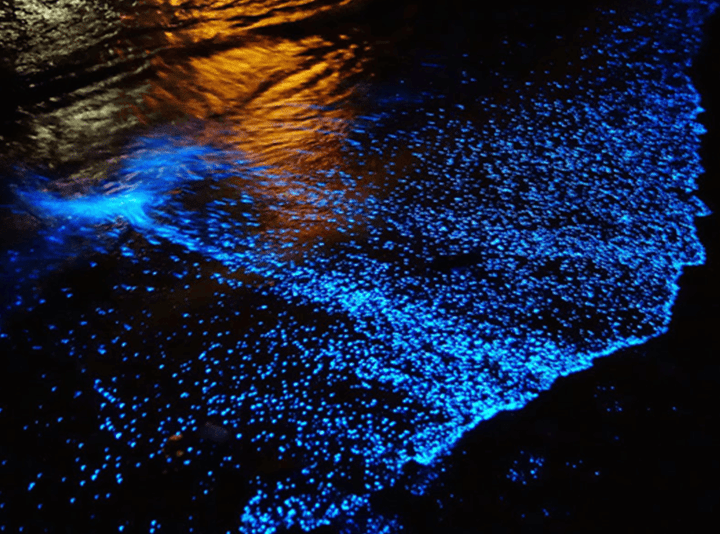 If you've ever seen the Oscar-Winning film "Life of Pi", I have no doubt that you can recall the mesmerizing scene in which Pi is surrounded by a stunning underwater bioluminescent cosmos.
Although this is definitely the work of CGI this stunning visual spectacle is not simply fictional or fantasy. It's real, and it happens right here in Mexico.
This awe-inspiring phenomenon causes some of the world's most beautiful beaches and bays to glow neon blue at night.
How does this happen?
This natural spectacle is caused by phytoplankton (a type of microalgae that floats at the surface of the ocean water. They emit a mesmerizing bright blue light after they become agitated by wave movements or nearby swimming fish.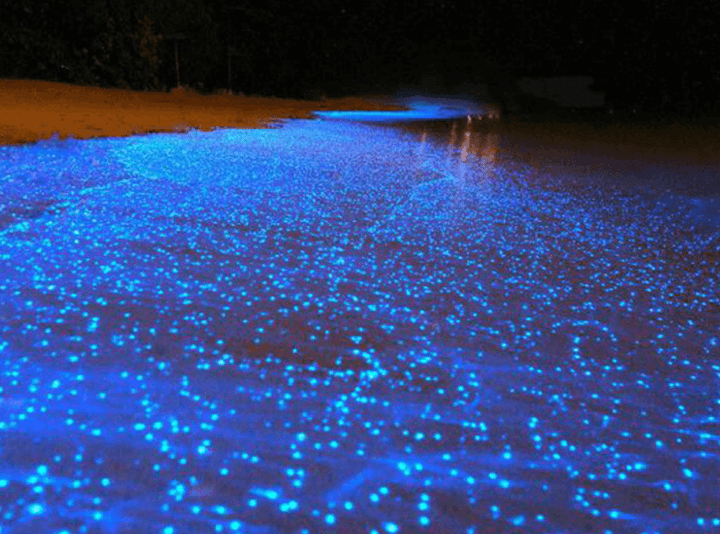 Phytoplankton has channels that allow protons (positively charged subatomic particles) to pass through their bodies.
The ripples in the water cause the protons to pass through their bodies, which creates electrical pulses, which trigger chemical reactions. These reactions, in turn, activate a protein called luciferase, which creates the blue light.
Bioluminescent phytoplankton is almost exclusively found in salt water. This is believed to be the case because one of the chemicals needed for the reaction isn't found in freshwater.
Swimming with the stars is something that should definitely be on your bucket list if it isn't already.
You'd be surprised how many people don't know about this incredible occurrence. It is still somewhat one of nature's most best-kept secrets.
Human beings are not the only ones attracted by plankton. The whale shark, also known as the Rhincodon typus, feeds mainly on it. Although they may sound scary these gentle giants are actually very docile, and extremely agreeable to swimming alongside humans.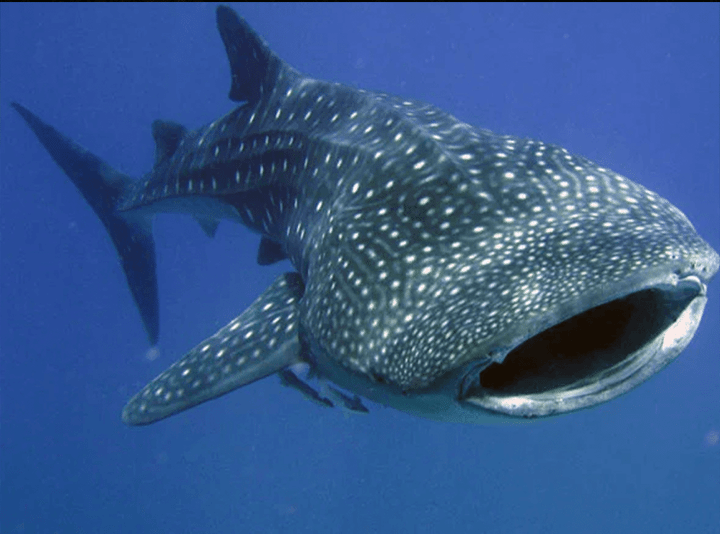 This animal has a very large mouth and is a filter feeder, which means that it feeds by straining suspended matter and food particles from the water.
Thousands of these incredible creatures migrate to the Yucatan Coast of Mexico between the months June – September and if you don't want to miss out on observing them up close in their natural habitat whale shark season has just started, so book now and get 15% off.
For more information on what to expect, read our Whale Shark Tour review.
Our whale shark tours run in the day, but with nightfall, you can witness the scintillating sparkle of the sea from the shore.
You won't need any special equipment or goggles, though snorkelers can enjoy the blast of swimming in a pool of light.
You just need your own eyes and some time to actually digest that this spectacular view is not a product of your imagination: it is just nature.
So, where can you witness the bioluminescent beaches for yourself?
One of the best places to witness these fascinating and sparkling creatures give a new face to the beach is on Holbox Island.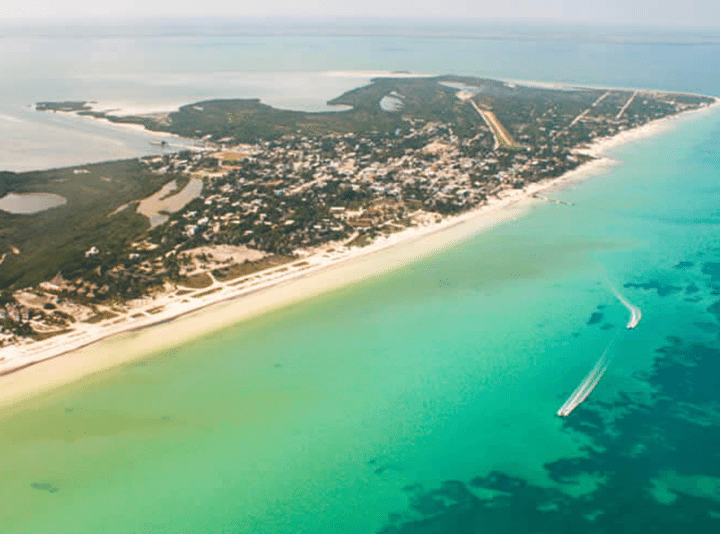 Holbox Island or Isla Holbox is an island in the Mexican state of Quintana Roo, located on the north coast of the Yucatan Peninsula. It is roughly 41 kilometers long, and 1.5 kilometers wide, and it is separated from the mainland by 10km of a shallow lagoon that is home to flamingos, pelicans, and other rich bird life.
Off all the islands close to the coast of Quintana Roo this one is by far my favorite.
Not yet heavily touristic, this small fisherman island has a warm atmosphere and rustic accommodations making it the ideal place to truly enjoy the stunning nature here.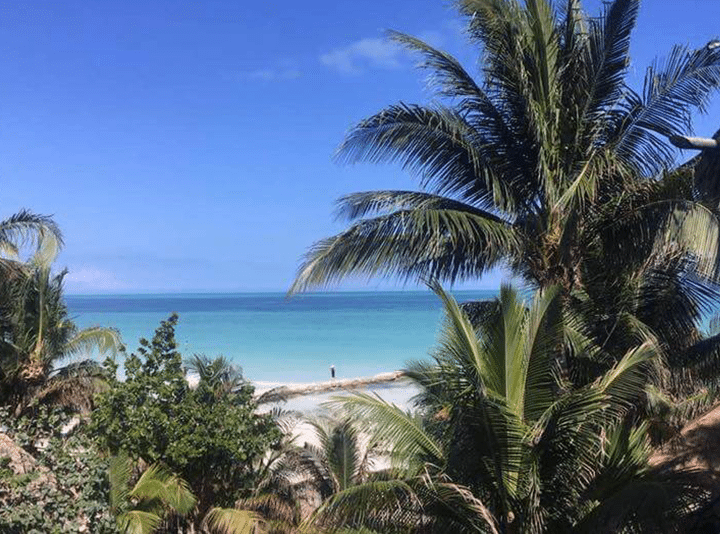 The island is accessed by ferry from the mainland town of Chiquila. The entrance of vehicles is not allowed at Holbox in order to protect the environment and to prevent the streets from getting sand.
Here at PlayaDelCarmen.com, we are able to offer the best deals on transfers, for example, a 14-person minibus would cost $210 excluding road toll fees.
If you'd like to discuss arranging a transfer to this beautiful island then please do get in touch with us +1 888-537-9797
But if you prefer to fly,  a small airline, Aerosaab, flies tours to Holbox from Cancún and Playa del Carmen.
Once you arrive at the island I would highly recommend renting a golf-buggy for a small fee so you are free to explore every inch of the island, plus they are great fun to drive.
Head to the beach Punta Cocos to spend the day floating in the crystal clear shallows, lazing in the hammocks, and walking along the perfectly white and sublime sands.
The best sunset I ever witnessed happened on Holbox but when darkness falls, prepare to be blown away.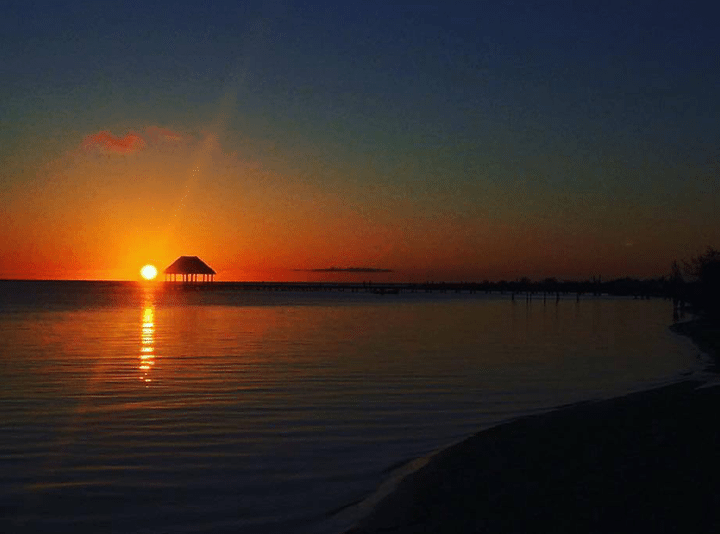 To appreciate the uniqueness of the bioluminescence, get into the ocean and splash around in the water to see it glow. You will not regret it.
The jaw-dropping view will remind you of the beautiful things nature still has to offer, trust me it never gets old.
Once you've had a chance to soak up this incredible experience, you're going to need somewhere to stay.
Luckily you can take advantage of our exclusive deals with one of the most unique and beautiful hotels on the island.
The hotel is located on the beachfront of Holbox Island, where you will find everything you need for a unique stay, full of magical moments in an idyllic setting.
This all-inclusive hotel is the perfect place to appreciate the stunning sunsets, enjoy with a full range of activities and feel like you're at home.
Call us on+1 888-537-9797 to find out more.
We would recommend booking around the 25th on the months of June, July, August, or September as this is the best time to witness the bioluminescent phenomenon.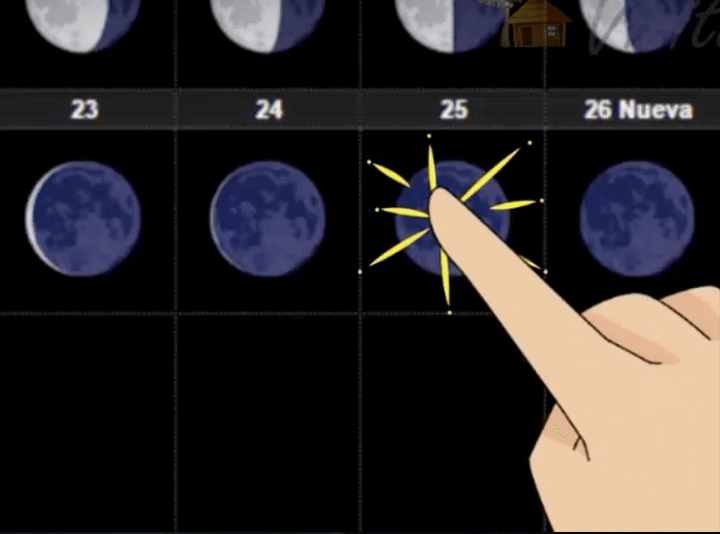 The lunar calendar means that on the 25th there is less light in the sky, therefore you will be able to see the sea sparkle more vibrantly.
Get a glimpse of what to expect in this mesmerizing video by Mike Corey: 
Below is another video with more information on this spectacular phenomenon (this video is in Spanish):

We hope you enjoyed this article.
If this sounds like a sight you don't want to miss then take advantage of our exclusive deal with HM Paraiso Holbox and call us on +1 888-537-9797 to find out more.
Feel free to leave your thoughts in the comments section, we would love to hear from you.
Don't forget to SHARE this spectacular phenomenon with your friends on Facebook.
---
Trending Now