Your Ultimate 1-Day Guide to Puerto Morelos – What to Do in 24 Hours! (2023)
---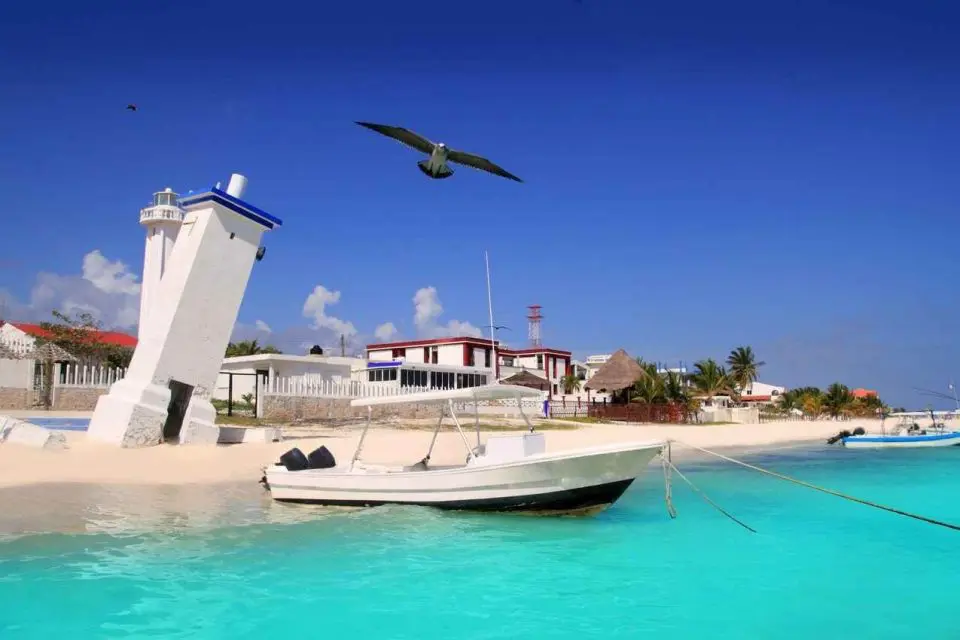 So, have you been scouring the wonders of the Riviera Maya and caught wind of Puerto Morelos? Lucky you!
Not EVERYONE knows about this little known gem… and that's what makes it so special.
For the intrepid readers and researchers, this 1-day guide to Puerto Morelos will highlight all of the best things to do in this small town sandwiched between Playa del Carmen and Cancun.
Uncovering this little-known gem is almost like traveling back in time.
The small fishing village of Puerto Morelos possesses an old-world ambiance permeated with an enchanting charm.
It's not to be missed.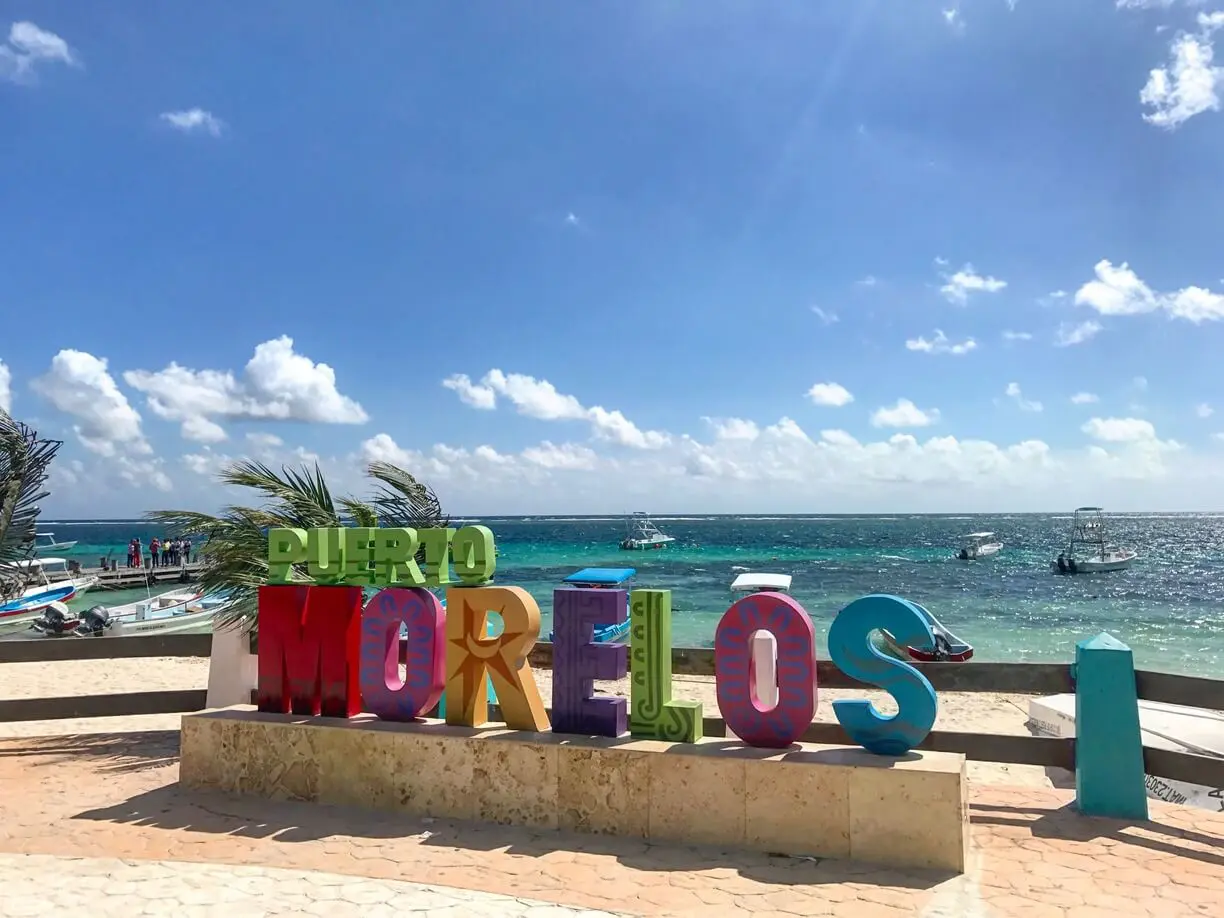 This day guide to Puerto Morelos includes:
---
The Time Crunch
Every vacation in this region deserves at least one day in Puerto Morelos and I'm here to show you how to make the most of it.
This Caribbean coastal gem is roughly 20 minutes from Playa and Cancun give or take.
The purpose of this blog is to provide you with a suggested itinerary for your time here, including things to see and do as well as top tips and suggestions.
For a full in-depth guide about the town and its history read My Ultimate Guide to Puerto Morelos here. 
For now…let's delve into how to best organize your day.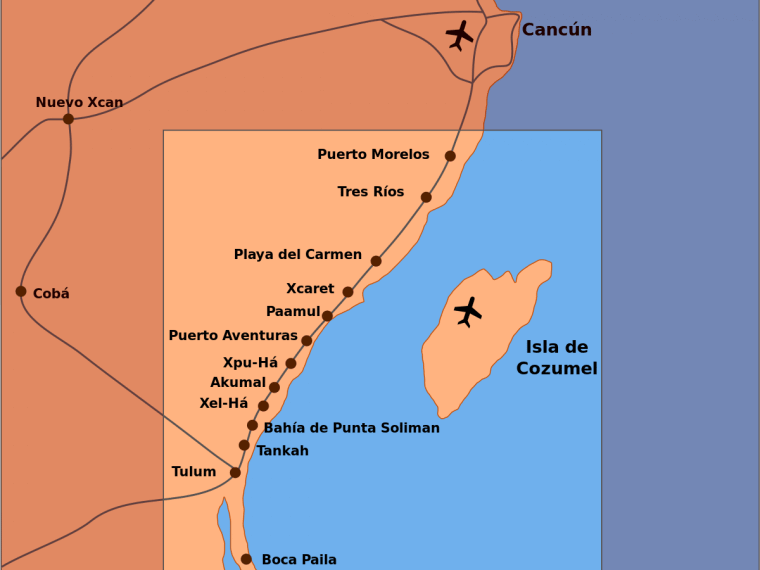 Location of Puerto Morelos on Google Maps
The Perfect Day in Puerto Morelos Your 1-Day Itinerary
If you like this post bookmark it on your phone and you can revisit it at any time during your stay.
Follow this express itinerary step-by-step to ensure you get the very best out of your 24-hours in Puerto Morelos.
With my help, you'll experience the best of Puerto Morelos.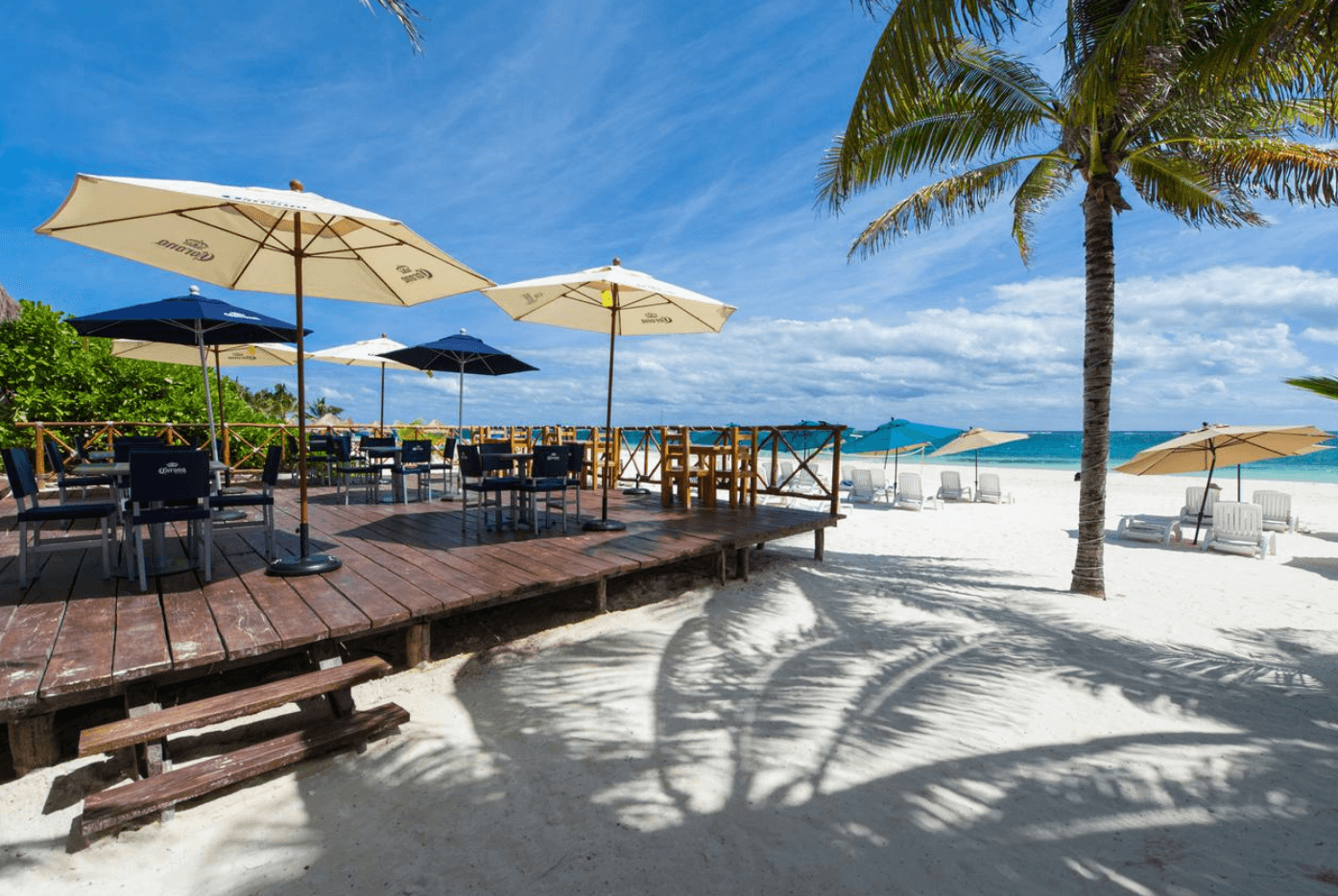 How to Get There and Back
The fun starts here…
Time to discover the little-known neighbor of Playa del Carmen and Cancun.
Firstly, you have to decide how you plan on getting to this beautiful place.
Luckily for you, Puerto Morelos is conveniently located halfway between Playa and Cancun so regardless where you are staying getting there and back will be easy to do on your own!
There are several options to choose from: 
Collectivo
Bus
Taxi
Rent a car
1. Collectivo
You're probably wondering what the hell a collectivo is?
Collectivos are certainly the cheapest way to get around Mexico. However, they are generally geared towards moving the general population around roads and highways.
Essentially a collectivo is a mini-van.
In touristic zones, newer collectivos do have air-conditioning but it's not always guaranteed, hence why it's not the most popular choice. They are also quite small so if you plan on having lots of luggage then I would advise against this idea.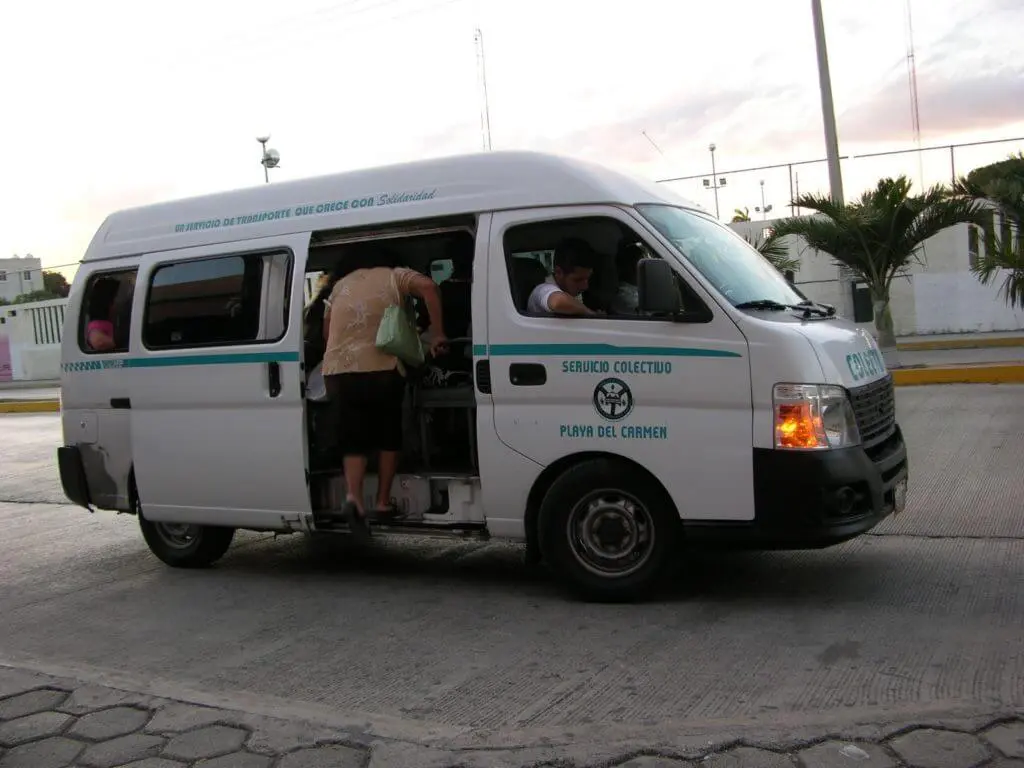 However, if you are backpacker ballin' on a budget, hell yeah, do it for the experience – I'll never forget my first collectivo ride!
Catch a collectivo in whichever direction you are headed either 'Playa to Cancun', or 'Cancun to Playa', wave them down and you're off!
2. ADO Bus
Possibly the most popular option is the ADO bus service.
I gotta hand it to ADO – I'm a big fan!
Their website is slick, easy to use, and you can plan your route in no time. Simply enter where you are starting from and where you want to go…Puerto Morelos and bam!
Cheap prices, spacious coaches, great service, what more could you ask for? You can even book online.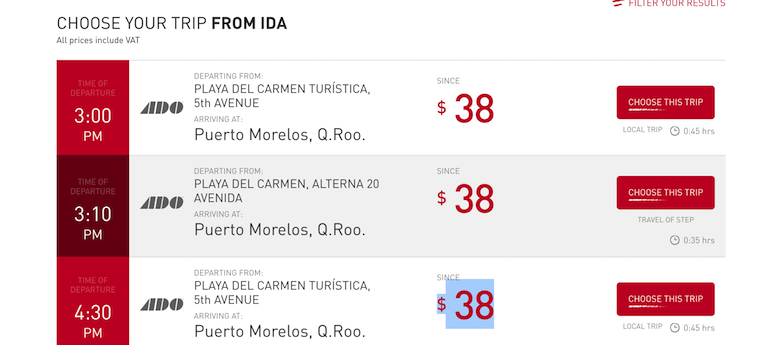 The website will even give you the times of departure, and where you can catch the bus from.
In Playa, this is super easy the main terminal is at the center of 5th avenue. Winner!
Location of Playa del Carmen ADO bus terminal. 
3. Taxi
The quickest way to get there is of course by car or taxi. This option allows you to get picked up from wherever you are such as a hotel.
The taxi number for Playa is: 
+529842085595
Save it in your phone NOW!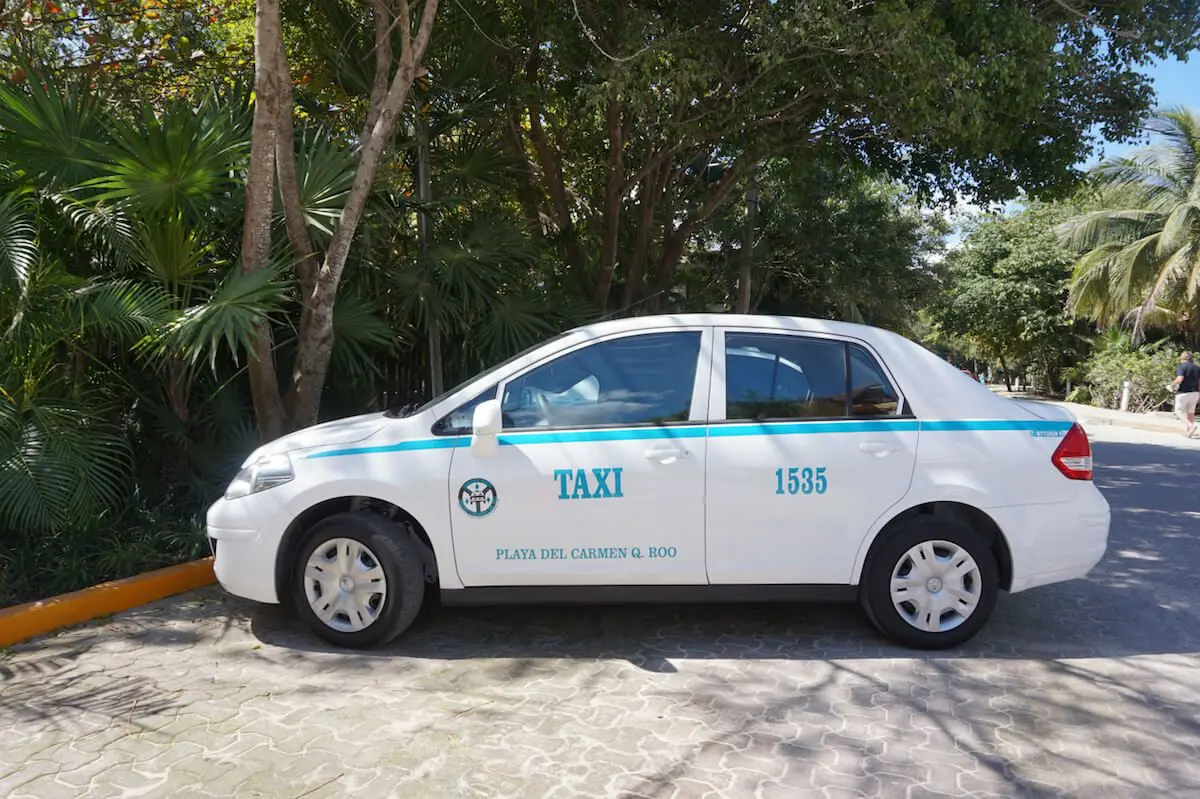 Use the app 'Whatsapp' (free to download and use) to message the firm directly, tell them your address and where you would like picking up and taken too and they will send out a licensed taxi to take you to your chosen destination.
This is usually very quick, and you can even determine the pricing with the operator via text so you can avoid any surprises in costs.
I would also recommend using the Google Translate app. Although the firm usually do speak English it's just easier in Spanish.
Read our 5 tips and tricks for getting a cab. 
4. Rent a Car
Renting a car in Playa is much easier and cheaper than you think.
We have a whole page dedicated to this on our website.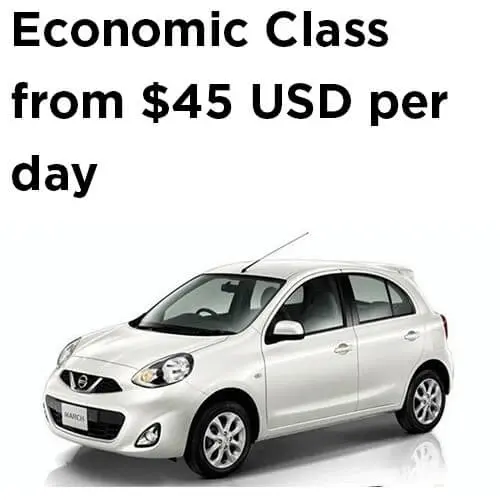 This gives you the option to explore at your own free will.
'Dream Cars' the company we use is a cheap and affordable car rental company based right here in Playa del Carmen.
The prices are all-inclusive meaning there are no hidden surprises or additional costs. You pay upfront, and that's it!
It's owned by a Canadian family who speak, English, French, and Spanish. Payments are made in American USD.
They have a great range of transport options (including jeeps) at great prices.
With free pick up and drop off at your desired location you can rest assured that everything will be taken care of from start to finish.
Prices include insurance, tax, unlimited mileage, and additional drivers. 
Suggested Itinerary for the Perfect day in Puerto Morelos
So, you've arrived in Puerto Morelos, where to next?
8.00 – 9.00 am – Breakfast at El Nicho
Whether you're an early riser or not El Nicho on the square serves up delicious breakfasts well into the afternoon.
The chef here is called Pablo and he used to teach The Little Mexican Cooking and had his own critically acclaimed restaurant in Canada.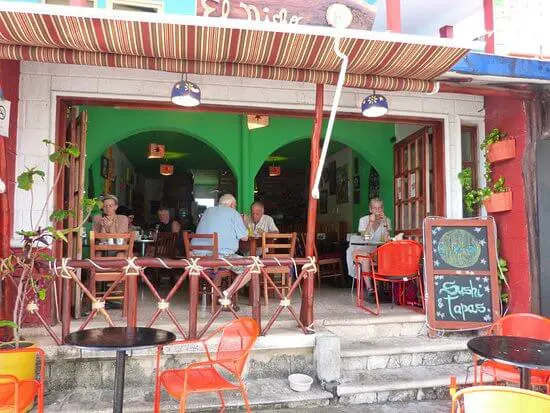 This quaint cafe serves breakfast and lunch, and it's very good! We love the Eggs Benedict Palta with avocado, bacon and cilantro mojo – DELICIOUSO!
9.00 am – Explore on foot
Before the blaze of the sun gets too much to walk on foot enjoy the morning ambiance in Puerto Morelos.
The nice thing about Puerto Morelos is that it isn't too big. It's definitely not overcrowded and it's a vibe!
Things to check out in the morning:
1. The Old Market Di – Flea Market –  a great chance to interact with locals and browse local goods – perfect for shopping. You're guaranteed to get some authentic Mexican souvenirs here.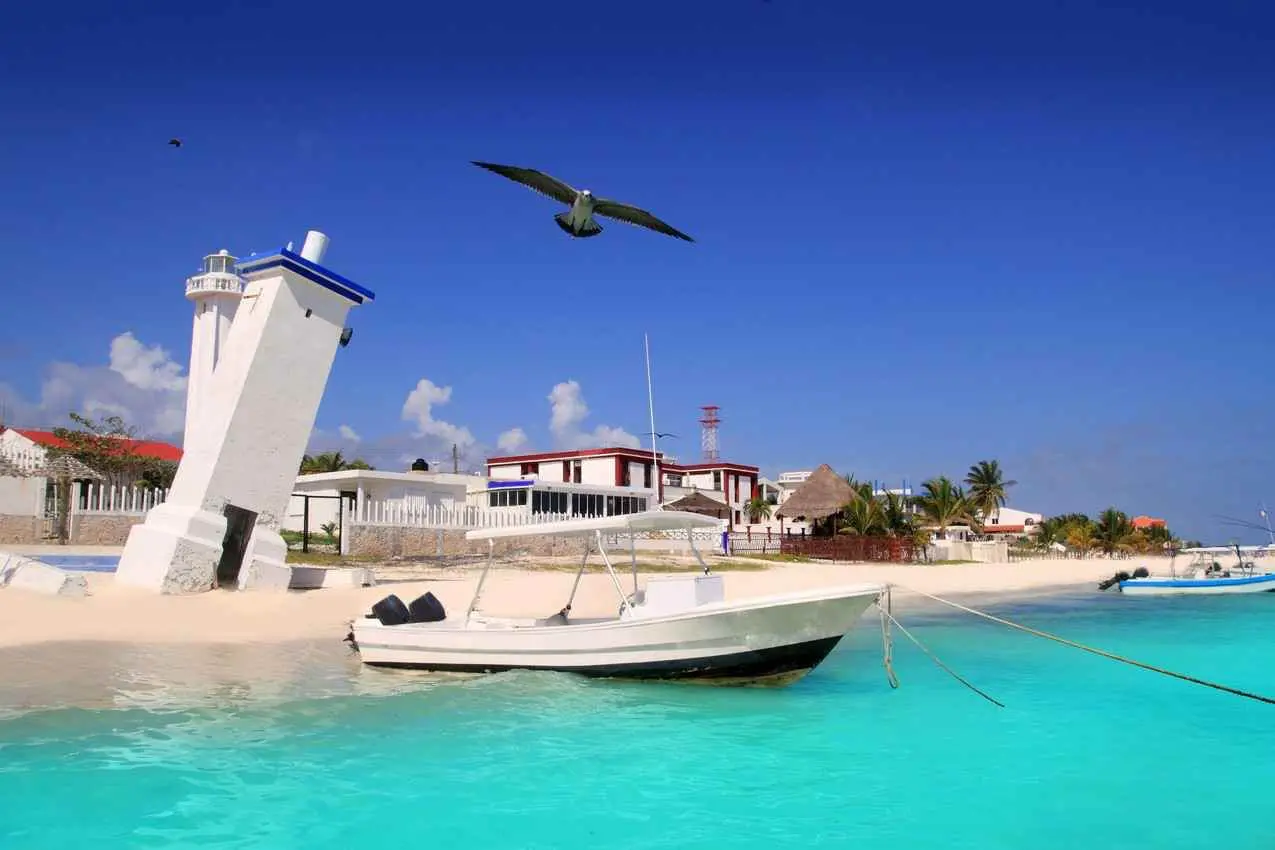 2. The Leaning Lighthouse – This lighthouse has become an iconic symbol of the city. You can't visit this gorgeous town without getting a picture next to it.
The strongest hurricane of the 1967 Atlantic season, Hurricane Beulah, damaged the foundations of the lighthouse hence its leaning position.
Plans were made to remove the structure, but after an outcry from locals, town officials agreed that the leaning lighthouse would remain a symbol of the town's strength.
11.00 am – Hit the Beach & Snorkel
In the Riviera Maya, not all beaches were created equal.
Actually, they probably were but with the increase of tourism and the narrowing of certain stretches some are definitely prettier than others.
Generally, speaking beaches in Puerto Morelos are wide, sandy, uncrowded, and groomed every single morning!
Yas!!
That's not the best bit either…The world's second largest barrier reef that can found just 400 meters from the shore of Puerto Morelos protects its beaches from any rough surfs.
Perfect if you are traveling with young children who aren't strong swimmers.
A great spot to top up your tan is in front of Pelicanos Restaurant.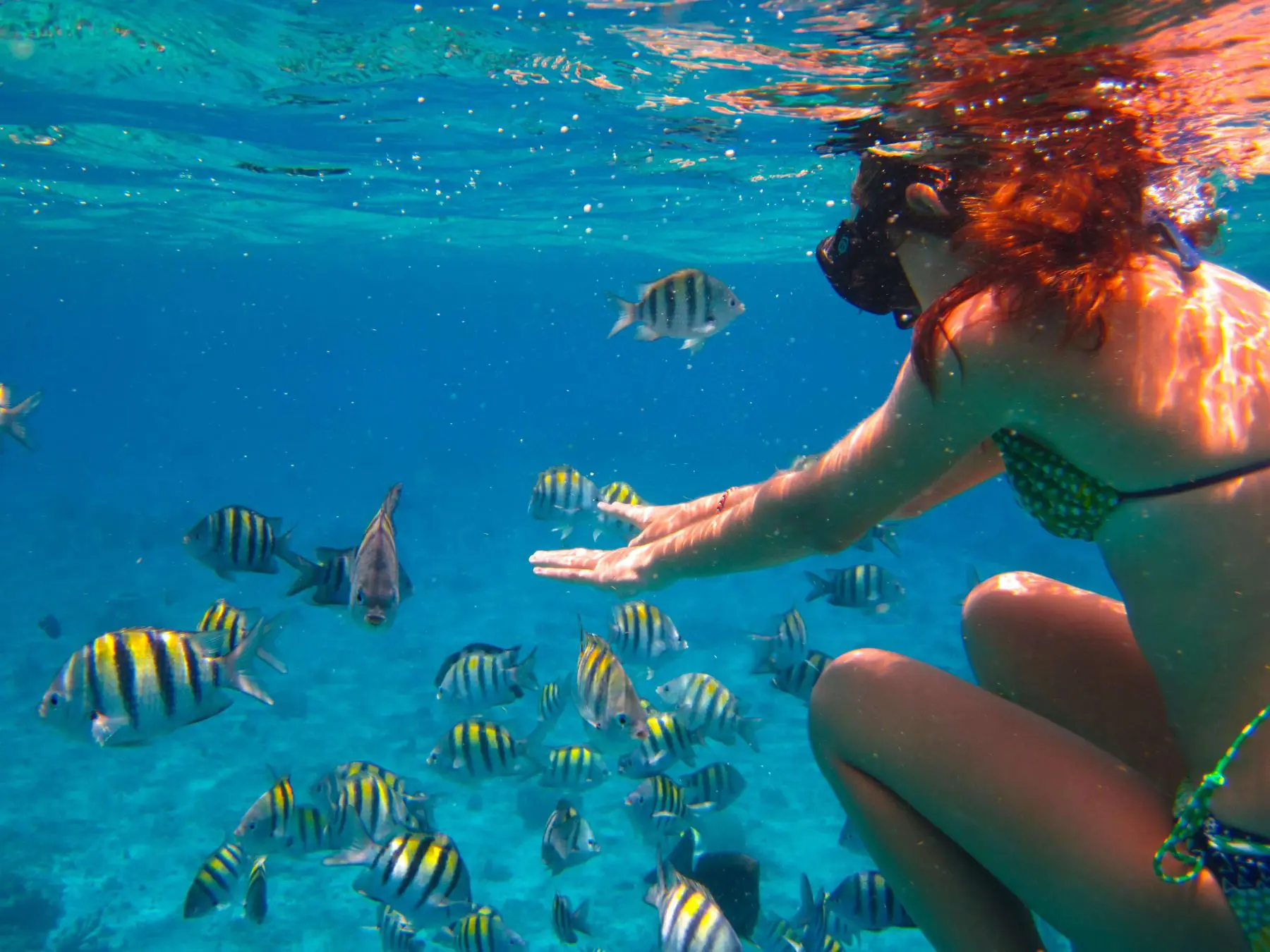 This stretch of public sand is flanked by two private resort beaches, but it is equally as beautiful.
The water here is fit for snorkeling so be sure to bring your gear with you. However, if you do forget to bring it you will be able to buy some locally on the town's main square or rent some from one of the locals just past the pier.
For the most part, you can wade right out into the water on a nice sandy bottom, however, there are some areas that can be a little rocky so to be on the safe side be sure to bring water shoes with you.
A few times a year seaweed can often taint the picturesque nature of the beaches, if this is the case during your visit, fear not,  we've got you covered for this as well.
There's often no way to prepare for or plan for seaweed but with our help, we can still help you make the most of your time and ensure you get your fair share of rest and relaxation.
How to handle a seaweed invasion: alternative activities and ideas. 
1.00 pm – Lunch at Los Pelicanos
If you do choose to get some well-deserved rest and relaxation on the beach here you will be a stone's throw from this epic restaurant – perfect for lunch.
It's also the best bet if you're a seafood lover like me. You can even keep your toes in the sand while you sip on something cool and refreshing.
You can't miss this place because of its huge thatched palm frond (palapa) roof.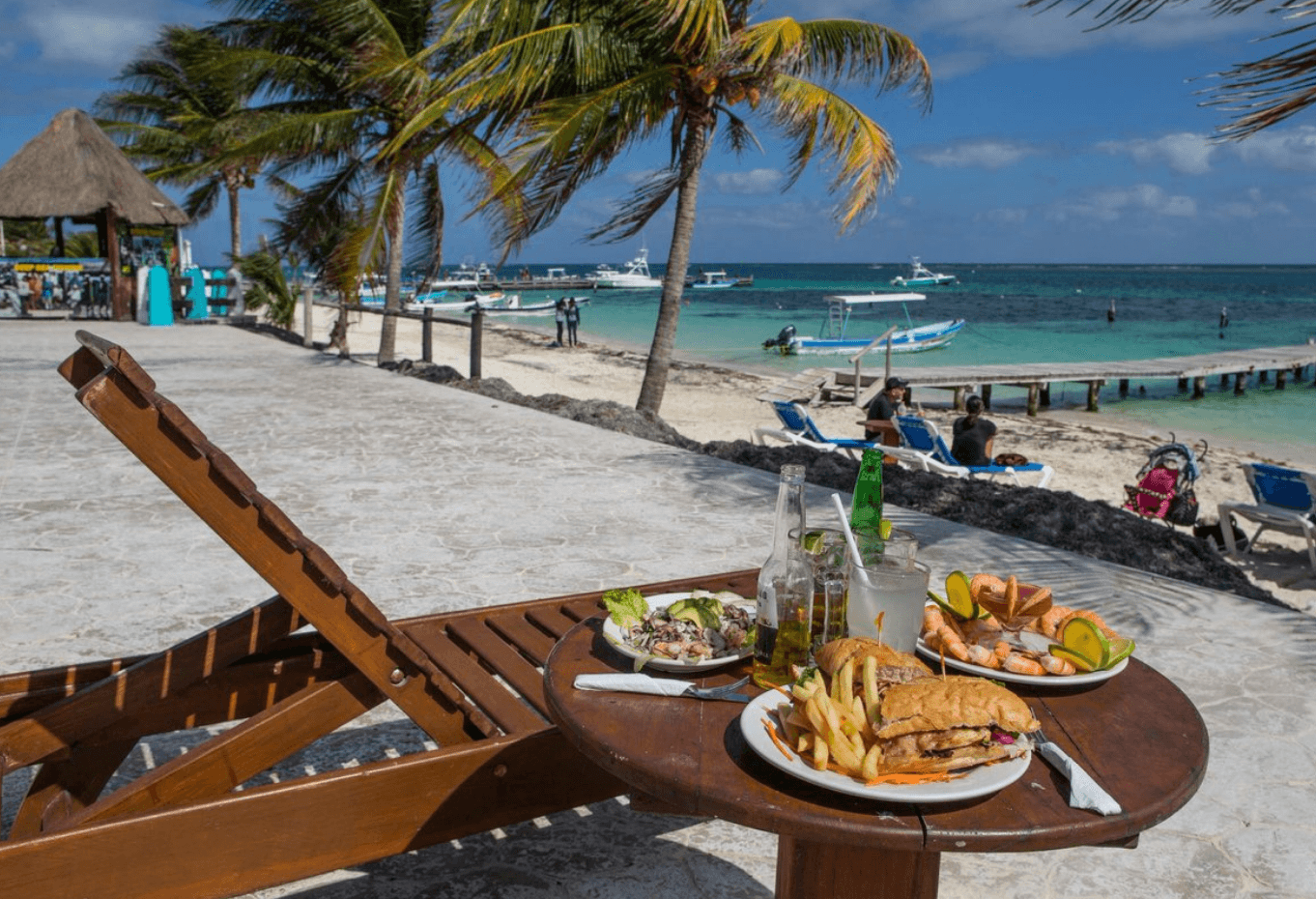 Order up a kilo of shrimp to share with your posse! They also serve great chicken quesadillas and fajitas.
2.00-3.30 pm – Botanical Gardens
Escape the touristic scenes even further for an hour or so by visiting the Jardín Botanico Dr. Alfredo Barrera Marín.
These gardens with palms are home to cacti, plants, walking trails, and even ancient ruins – not to mention the wildlife!
The tower and rope bridge would be the highlight for people with kids and if you're lucky you may even see a monkey or two.
Whoever designed the garden clearly put a lot of time and effort in.
Nearly all the plants have an ID tag, there are exhibits to explore which even detail Puerto Morelos's interesting Chicle (chewing gum) history, and Mayan Ruins.
Just be sure to go prepared with plenty water, sunscreen, and bug spray. Mosquitos will be worse during the rainy season.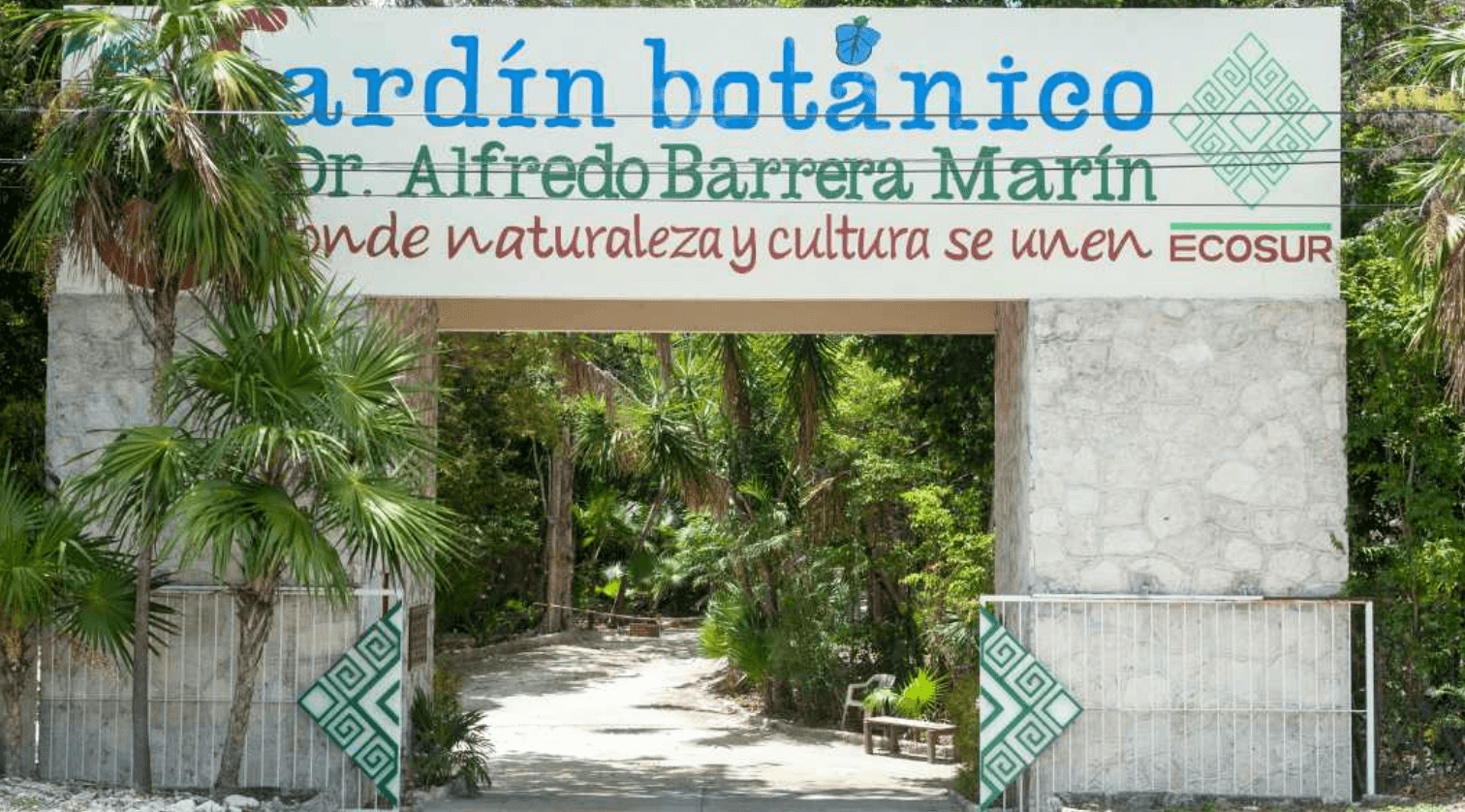 3.30 – 6.00 pm – Explore the town's cenotes!
Read more about what a cenote is here. 
In Puerto Morelos, you can explore some of the regions most beautiful cenotes along La Ruta De Los Cenotes the "cenote trail".
It runs west from Highway 307, on the southern outskirts of Puerto Morelos. You'll see a large archway with lettering identifying the trail.
If you've chosen to rent a car this makes your life super easy, although drive with care as the roads are more like jungle trails.
You can either pay for a paid tour or explore at your own free will.
Several of them have zip-lines, bike trails, and ATV trails.
Entry fees vary at each cenote; ranging from 100 pesos to 250 pesos per person (about $8 to $18 USD).
The best cenotes to explore include:
KinHa a family friendly place with zip-lines over the water, this is a well-developed site, with restroom, diving platforms, and snack shacks.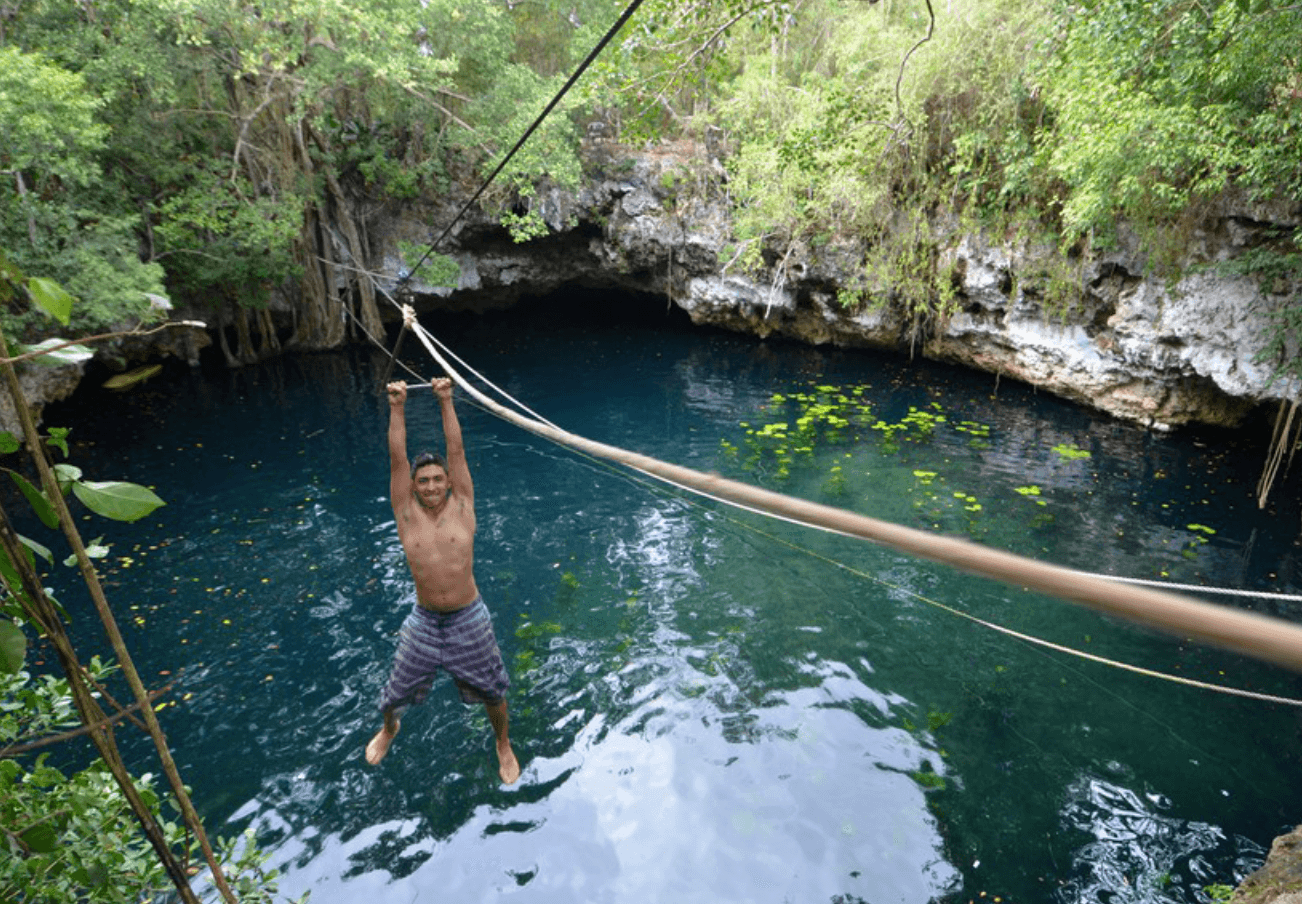 Las Mojarras is one of the closer cenotes to town and has a lazy hammock area where you can relax after swimming. The water here isn't as crystal clear as other but still very pleasant.
La Noria is accessed by a staircase with a platform and is cavernous in parts.  The limestone formations are stunning. There are basic bathrooms on-site. Watch out for bats, not the best one if you get claustrophobic easy.
7.00 pm onwards – Dinner at La Sirena and enjoy the nightlife ambiance
Bring a change of clothes so you can freshen up for an enjoyable evening at La Sirena.
This gorgeous restaurant even has a great terrace boasting lovely views of the city square and the beach.
I recommend the seafood bisque as it's creamy and smooth to the palate.
However, there is also a good range of local and Mediterranean dishes on offer too.
Try the Margarita gold, it's perfect!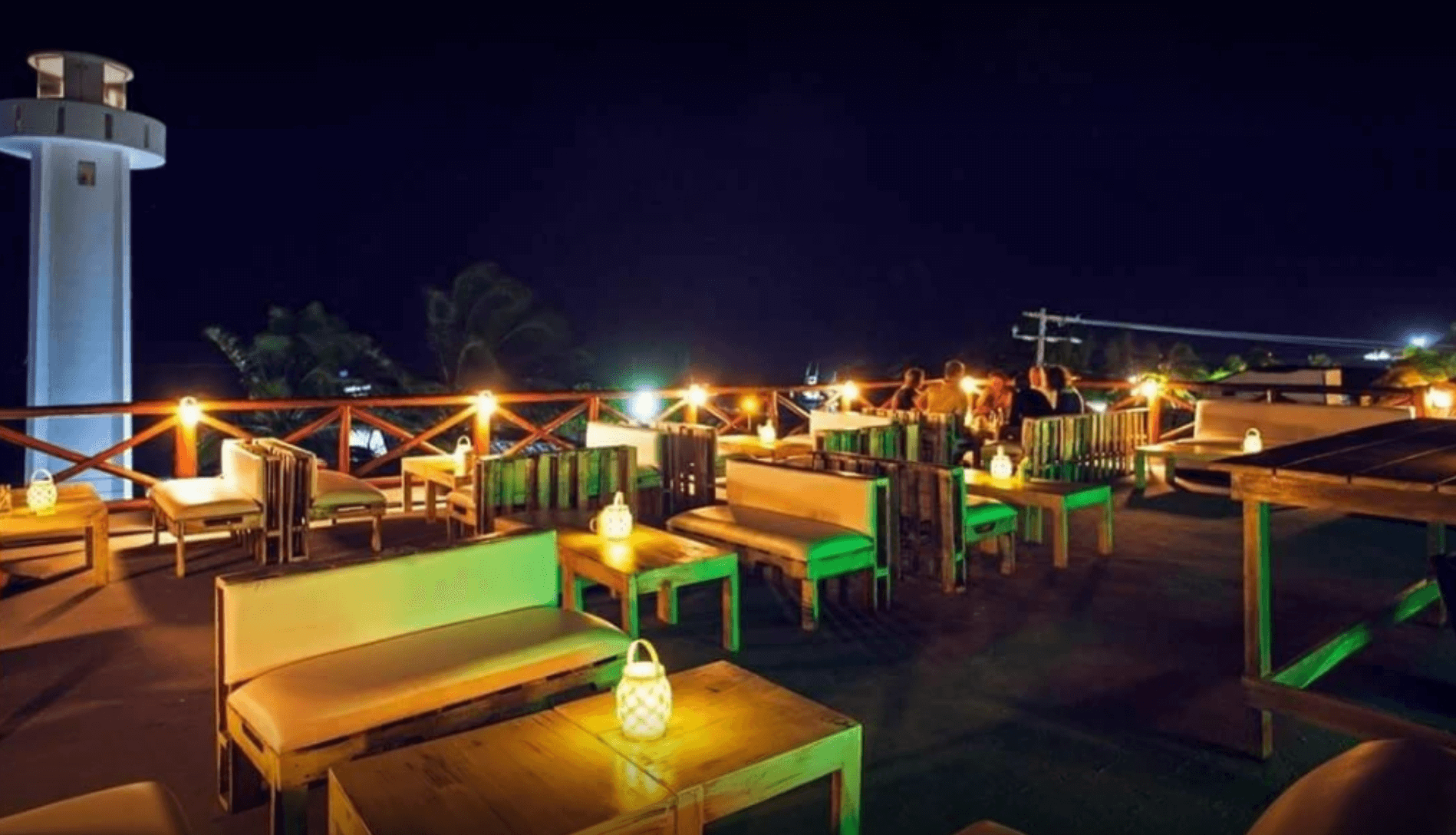 But remember don't drink and drive if you're headed back somewhere after dinner.
If possible, it's definitely worth staying the night so you can have your fair share of Margarite Golds. That's why I've listed some places to rest your head for the evening below.
Accommodation options
With so many wonderful choices in Puerto Morelos, you're guaranteed a great location and a wonderful stay.
Many of our Travel Specialists here at PlayaDelCarmen.Com have stayed in these hotels before so if you have a question for us feel free to pop it in the comments section below and we will get back to you ASAP.
1. Excellence Riviera Cancun
★★★★★ | Adults-Only | Puerto Morelos
Excellence Riviera Cancun is a classic all-suite Mediterranean-style resort, crafted from stucco, tile, and marble.
Here you will feel in harmony with your surroundings!  This place is a secluded tropical haven.
The hotel boasts 6 winding pools for you to cool off in, well-appointed accommodations, and an incredible Spa if you are in need of a little extra pampering.
A night here will leave you spoilt for choice with 10  international restaurants to choose from. Foodies will never want to leave!
Endless activities include sun-up yoga and night shows at the theatre.
It's an intimate and romantic place for your stay.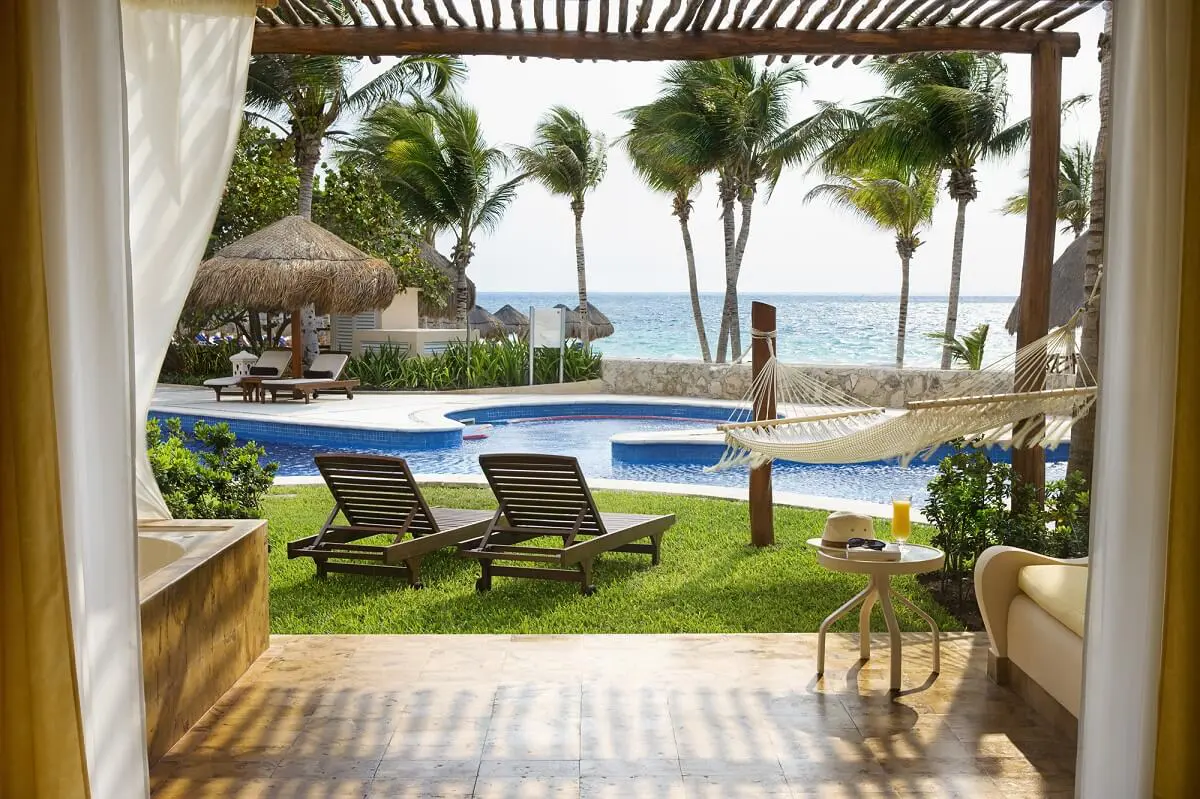 Contact us today or leave a message in the comments section below to ensure we get you the best rate for your stay.
2. Secrets Silversands Riviera Cancun
★★★★★ | Adults-Only | Puerto Morelos
Secrets Silversands Riviera Cancun is an all-inclusive, adults-only resort surrounded by the warm crystal clear waters of the Riviera Maya.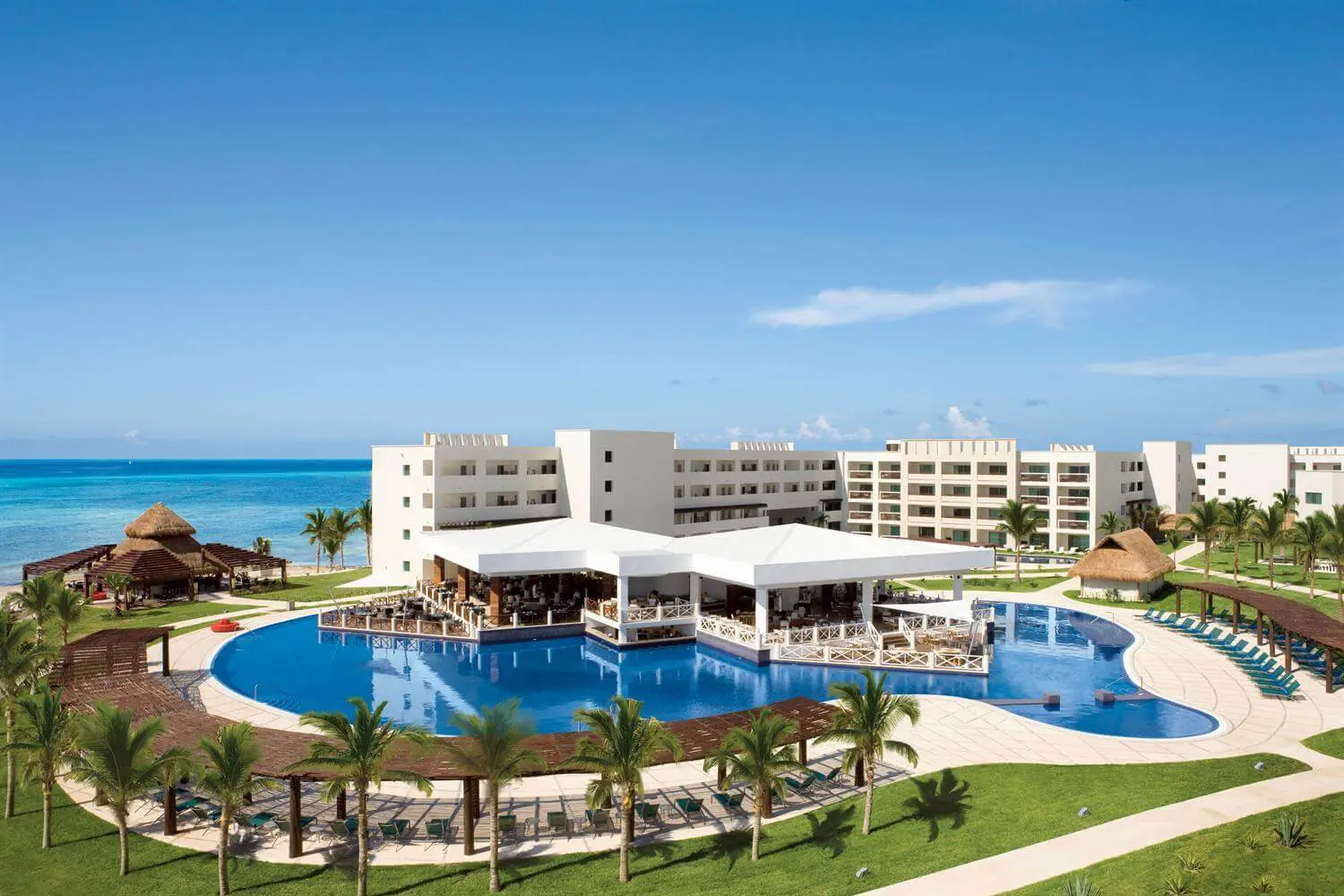 This AAA Four Diamond Resort combines style, sexiness, and sophistication to provide an unparalleled vacation experience.
You can enjoy the perks of 24-hour room service, premium stocked minibars,  free international calls, free WiFi and much more!
The á la carte restaurants offer international cuisine including French, Mexican, Pan-Asian, Seafood, Italian and Mediterranean or visit the buffet for a variety of flavors from around the world in one place.
Contact us today or leave a message in the comments section below to ensure we get you the best rate for your stay.
3. Dreams Riviera Cancun
★★★★ | Kid-friendly | Puerto Morelos
Dreams Riviera Cancun is set along a natural white-sand beach in the Riviera Maya, surrounded by lush gardens and the beautiful Caribbean ocean. This family-friendly resort is one of the hottest properties in the area boasting elegant accommodations, gourmet food, and a world-class spa.
It will never be a dull day for your children here.
This AAA Four Diamond resort has been fully vetted and is an enchanting tropical paradise.
The suites with an ocean view all have unique octagonal-shaped rooms.
Most of the ground floors suites offer private plunge pools.
For children, there is a heated kids pool and a Mayan-themed Explorer's club featuring a planetarium and Chichen Itza climbing wall.
It's both educational and fun.
Contact us today or leave a message in the comments section below to ensure we get you the best rate for your stay.
Get Organized!
Here at PlayaDelCarmen.com, we are the experts at navigating the Riviera Maya.
Puerto Morelos is one of our favorite coastal towns in the region. You'll understand why soon.
We'll help you get discounts on everything from tours to hotels.
Get in touch today, or leave us a comment in the section below, we would be happy to help. ?
---
Trending Now