The Best Things to Do and See Along 5th Avenue (Or 'Quinta Avenida') in Playa del Carmen
---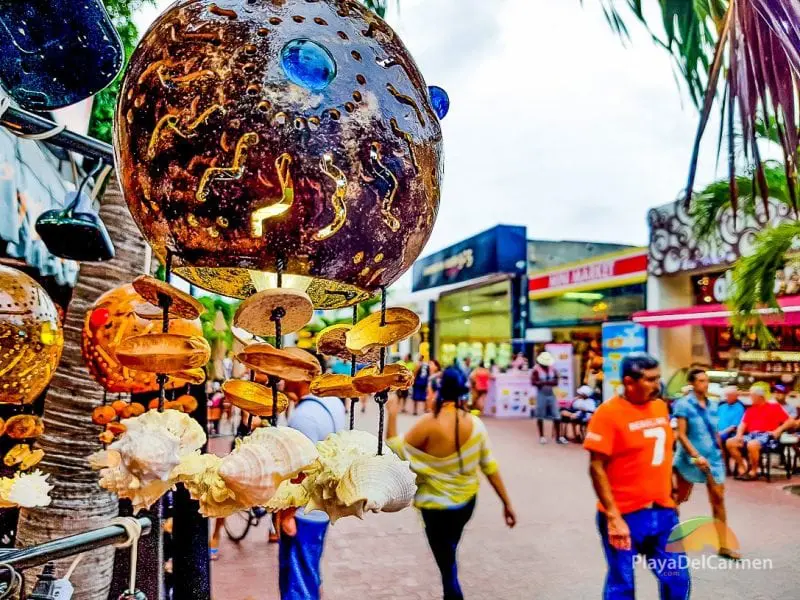 5th Avenue (or Quinta Avenida in Spanish) is the backbone of downtown Playa del Carmen.
It functions as the staple of this quaint small coastal city!
You may be wondering "What is 5th Avenue"? 
I hadn't heard of it either until I got here…
Most people associate 5th Avenue with New York but little did you know that Playa, in fact, has it's own 5th Avenue, or as it's locally known Quinta Avenida. 
5th Avenue in Playa del Carmen is a 5-mile long pedestrian-only walkway dedicated to catering to all of your touristic needs, and it's an absolute MUST during your next visit here.
With a great eye, you can find a lot of great stuff on Quinta Avenida but here are a few places to start.

The best things to see and do on 5th Avenue include:
Best Things to See and Do Along 5th Avenue
One thing is for sure…there is always something going on 5th Avenue!
Whether it's interesting performances, cultural events,  or new shops popping up this place is forever changing and evolving. It's colorful, vibrant, and bustling!
Of course, some information is subject to change as things move fast here in Playa but I've tried to provide you with the highlights that have already stood the test of time.
But wander freely and keep your eyes peeled for new and cool updates and be sure to let us know in the comments section what you found.
We would love to hear from you. 🙂 Enjoy!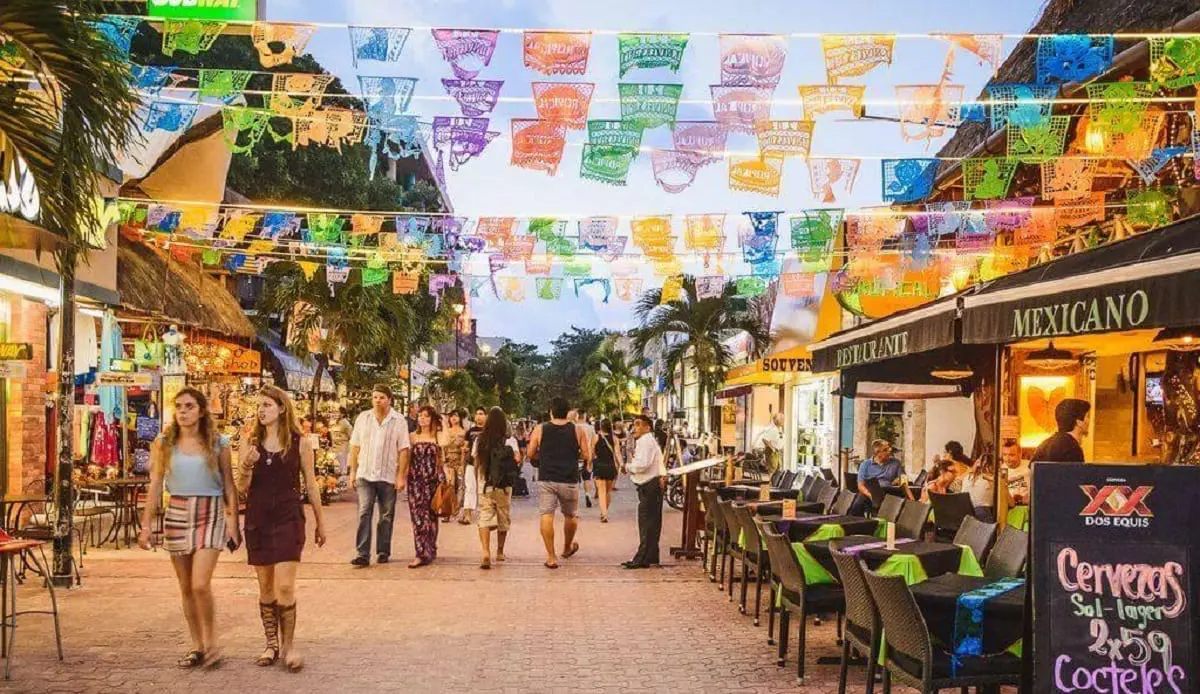 1. Sephora
Makeup lovers,  rejoice!
There is nothing worse than forgetting an essential for your vacay, whether you need your highlighter for the glow upon an evening or if it smashed on the plane Sephora is here to cater to all of your beauty needs at amazing prices.
If you are from England you will probably be way more excited about this than the average American as us Brit's don't actually have the privilege of having Sephora in the UK yet (yeah, it sucks).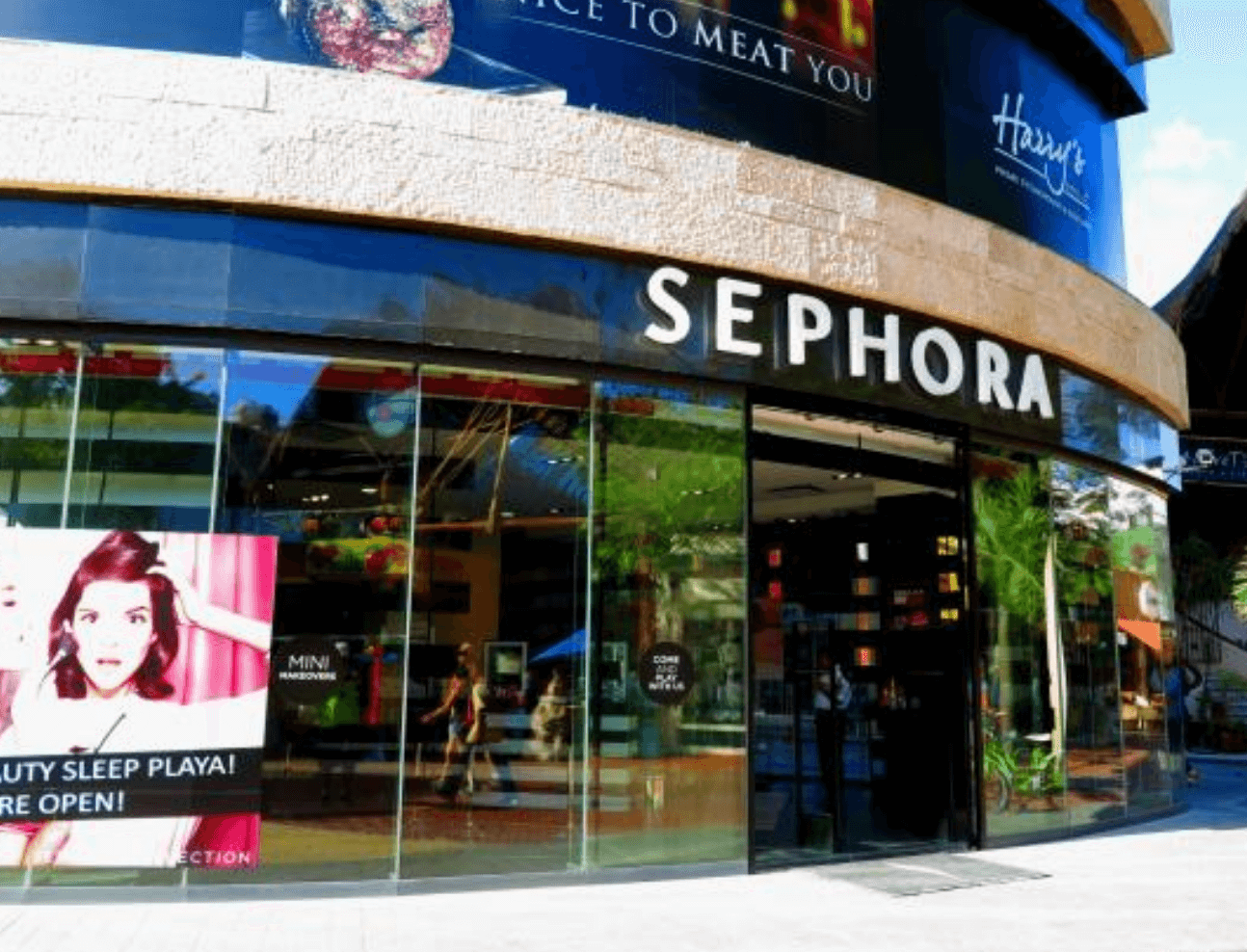 Meaning it's super hard to get our hands on American brands such as Tarte or ABH without paying extortionate shipping fees.
So,  budget well and my advice would be to stock up on your Anastasia Beverly Hills Dip Brow Pomade while you are here!
2. Frida Kahlo Museum
Frida Kahlo was a Mexican artist who is undoubtedly one of the most influential artists in Mexico.
Her artistic legacy and life story have made her a symbol of courage in the face of adversity.
She painted many iconic portraits and self-portraits inspired by the nature and artifacts of Mexico's diverse cultural history.
Her work explores questions of identity, postcolonialism, gender, class, and race in Mexican society.
The Riviera Maya Frida Kahlo museum is situated in Playa del Carmen along 5th avenue and is an absolute must for any art or history mavens.
Her footprints have marked Mexican society in more ways than one.
How much is the Frida Kahlo museum in Playa del Carmen?
For the general public entrance is $15 USD. However, there is a 10% discount for Mexican nationals.
Each space has its own specialized guide on the subject of each room.
You can buy your tickets from the contact center or at the box office when you arrive.
It's open Monday – Sunday from 9.00 am to 11.00 pm
Discounts include:
Valid at the ticket office with valid credentials (INE or Passport)
10% Mexicans
50% Premises and children from 5 to 11 years old
30% Students, teachers, seniors and people with disabilities
Under 5 years free entry
*Discounts do not add up to other offers
3. Victoria Secret
If you can't treat yourself to something fancy while on vacation, when can you?
Victoria Secret claims to sell the best bras in the world and the sexiest lingerie.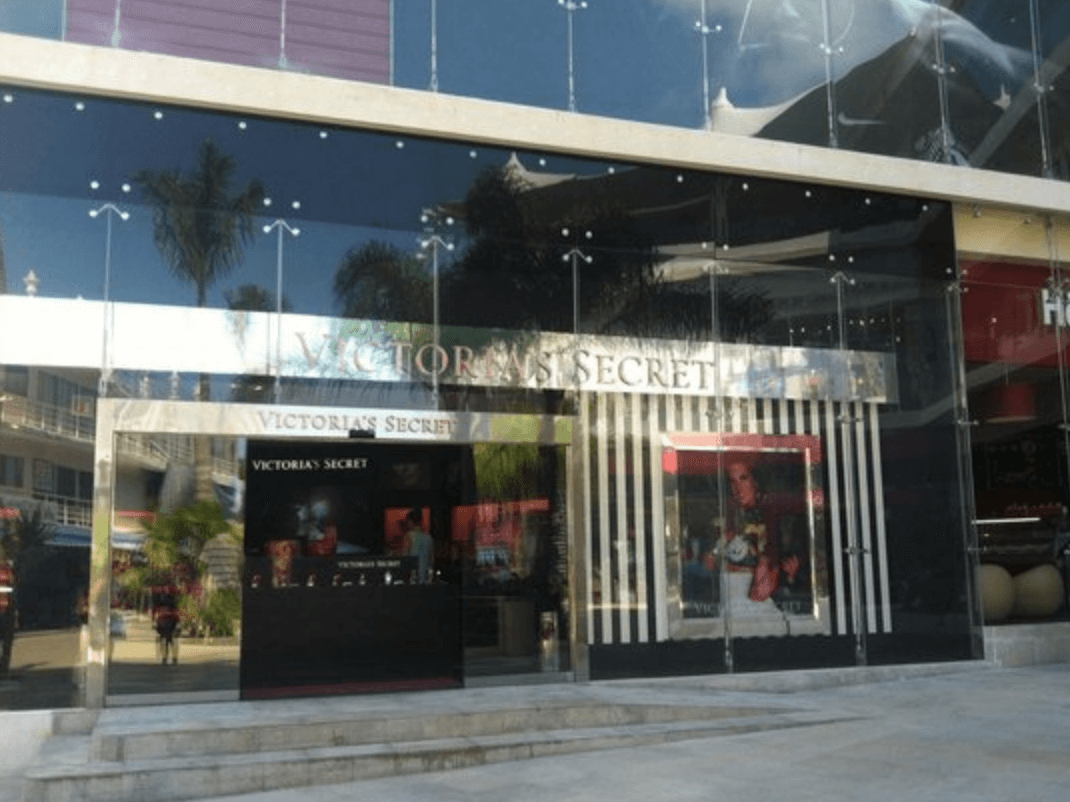 However, they have expanded their line to include sportswear, swimwear, pajamas, accessories, fragrances and more.
It's a smaller store than normal, however, it's the first one here in Playa del Carmen so safe to say the ladies here are pretty happy regardless.
Definitely worth having a browse. A girl can never have too many bikinis, especially when vacaying in the Caribbean.
4. Aquarium Beach
Technically,  this place isn't actually on 5th Avenue however, it is just a few steps away and makes the perfect rainy day activity, especially if you have kids.
I actually really enjoyed my time here, I wasn't expecting much but I loved it!
The place is planned out well, and as you journey through the different rooms there is a guide on hand to explain what's happening in the themed exhibits.
L'Aqaurium is home to over 200+species of marine animals. 
This project was created by Blau Life in conjunction with experts to provide an education center for learning about our marine life. This project is supported by the Ministry of Education in Mexico.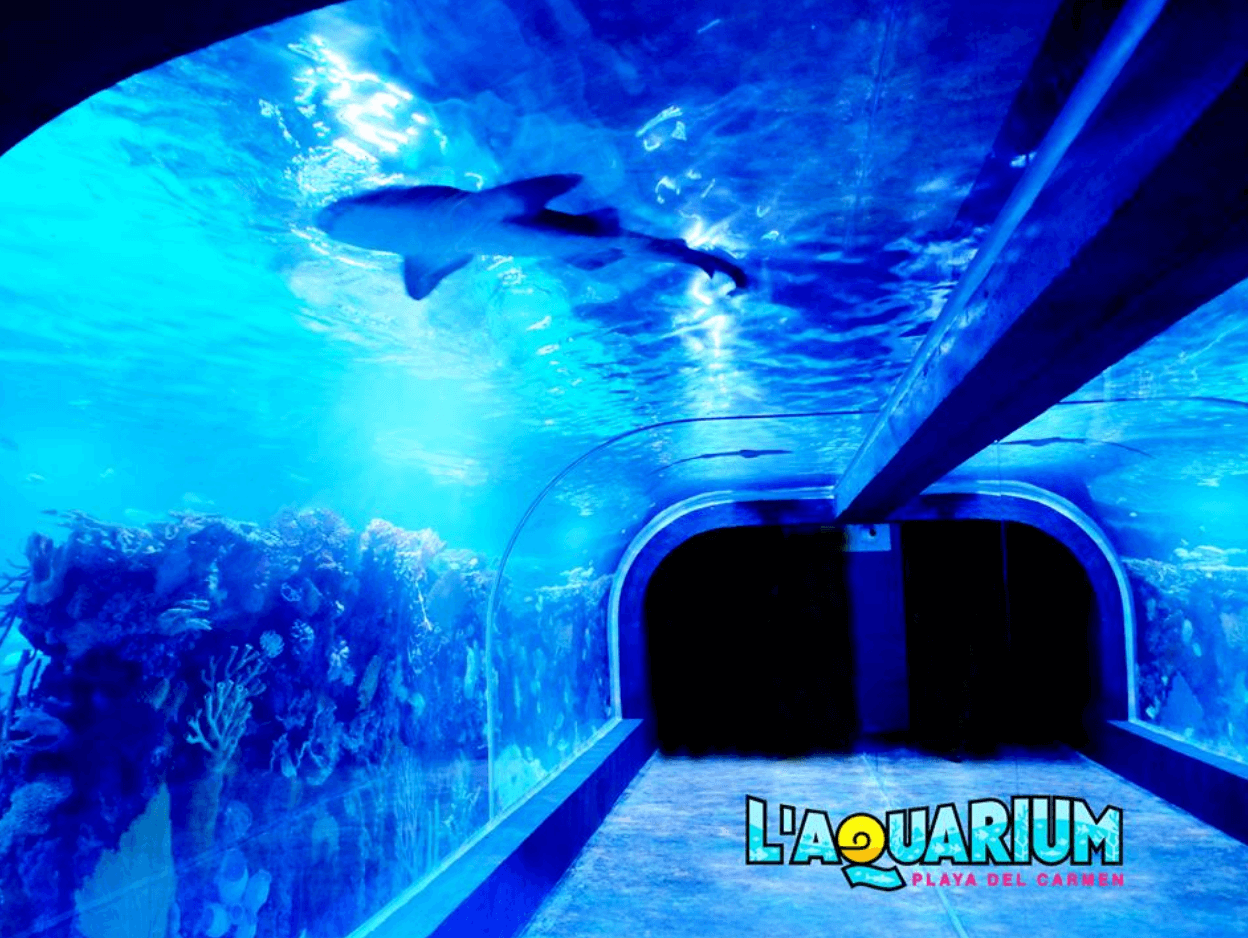 How much is the entrance to Aquarium Beach?
 For foreigners = $ 15 USD
 Nationals = $ 179 pesos (presenting official photo ID)
$ 149 pesos Quintana Roo residents (presenting an official ID with photo)
$ 140 pesos older adults presenting credentials INAPAM.
To get to the entrance you will have to go up some escalators to get to the second level of Plaza Corazon on the front side-facing 5th Avenue.
Note: This aquarium is wheelchair accessible. There are elevators to all levels.
The aquarium will be open daily from 11:00am-9: 00 pm.
5. The Thompson Rooftop Pool
Prepare yourself for one of the most stunning rooftop pools in Playa del Carmen. This is 100% one of my favorite hangout spots.
If you want a break from getting sand in your hair get your fair share of sun, rest, and relaxation from the comfort of a rooftop pool, with great drinks and even better views.
The Thompson is one of Playa del Carmen's hippest, most luxurious hotels right on 5th Avenue. 
The highlights of this location are the two rooftop restaurants and infinity pool.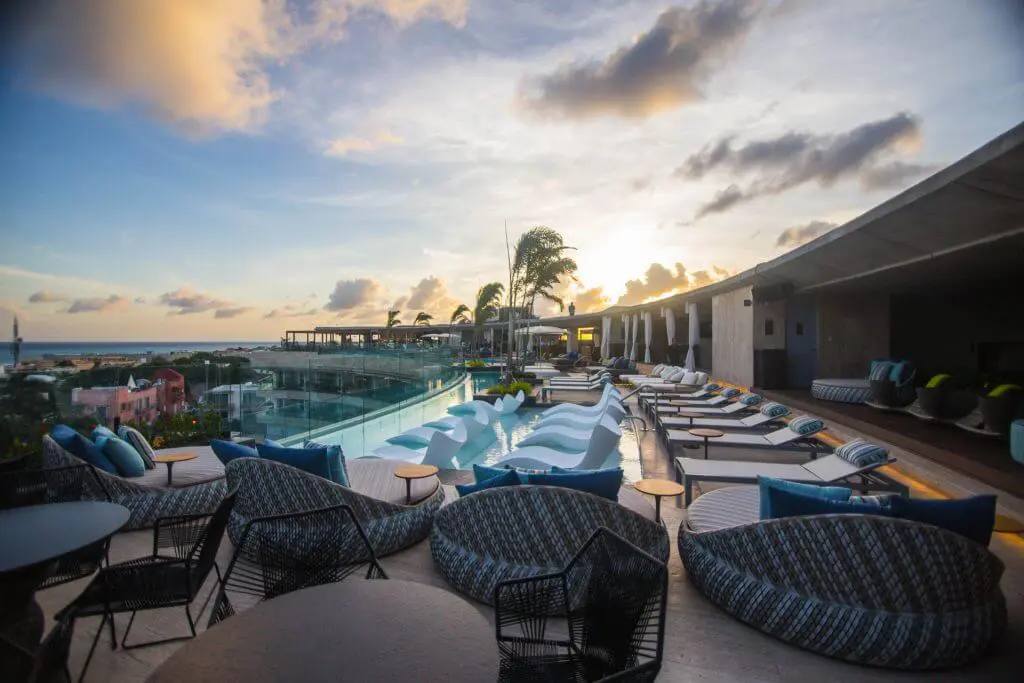 The rooftop pool offers exhilarating 360° panoramic views of Playa del Carmen and 5th Avenue. 
The best part of all is that you can visit this pool during the day even if you aren't staying at the hotel. It's free! But of course, there are drink and food options available.
This place is adults-only so kids will not be allowed.
6. The Carmen – Deck 5 Rooftop Bar and Pool
This place isn't TECHNICALLY on 5th Avenue but meh it's close enough and well worth a mention.
This coral-covered ship style hotel won the Silver A'Design Award for its innovative architecture and interior design.
Being inside this truly unique hotel is like stepping foot on a futuristic, ocean-themed spaceship.
Each room in The Carmen has its own unique vibe and is equipped with only the very best of modern amenities and technology.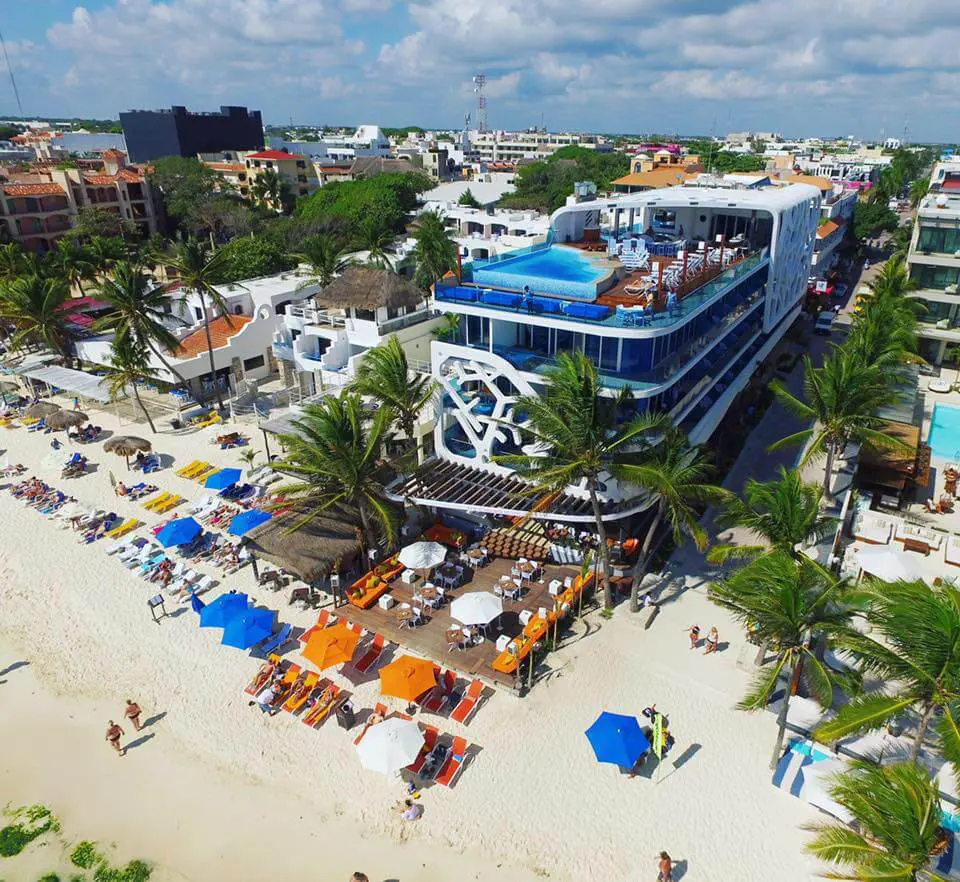 Everything about this hotel screams sexy single living in the lap of luxury.
Their slogan "Sexy. Chic. Bold. Play in Paradise At Our Playa del Carmen Hotel" really says it all.
This adults-only beachfront hotel has a fantastic rooftop pool that is open to the public, so there's no end to the number of people you can meet.
By Day…..
The hotel is filled with sexy singles looking to work on their tan and enjoy a drink at the rooftop pool.
By Night…..
The cosmopolitan crowd makes an entrance, the DJ starts spinning and the drinks begin to flow at the Deck 5 Skybar. There's no end to the party or the singles fun at The Carmem Hotel.
If you are interested in learning about the room rates and amenities then feel free to get in touch with us, PlayaDelCarmen.com, at 888-537-9797.
7. Parque Fundadores
This may be the first place you see in Playa del Carmen if you come by bus from the airport. Parque Fundadores is the park in Playa del Carmen just outside of the bus station on 5th Avenue.
The name means "Founding Fathers Park" and it is one of the original areas in Playa del Carmen at the tip of Avenue Juarez.
This public space is forever reinventing itself.
Perhaps the most iconic scene on this park is the Portal Maya Statue in Playa del Carmen. This huge bronze structure was place here in late 2011.
It is entitled "Portal Maya 2012". It celebrates the Mayan calendar and the date of December 21st. 2012. The sculpture was designed by artist  Arturo Taravez who is from Guanajuato, Mexico. The sculpture is 16 meters high or about 52 feet high.
Definitely picture worthy!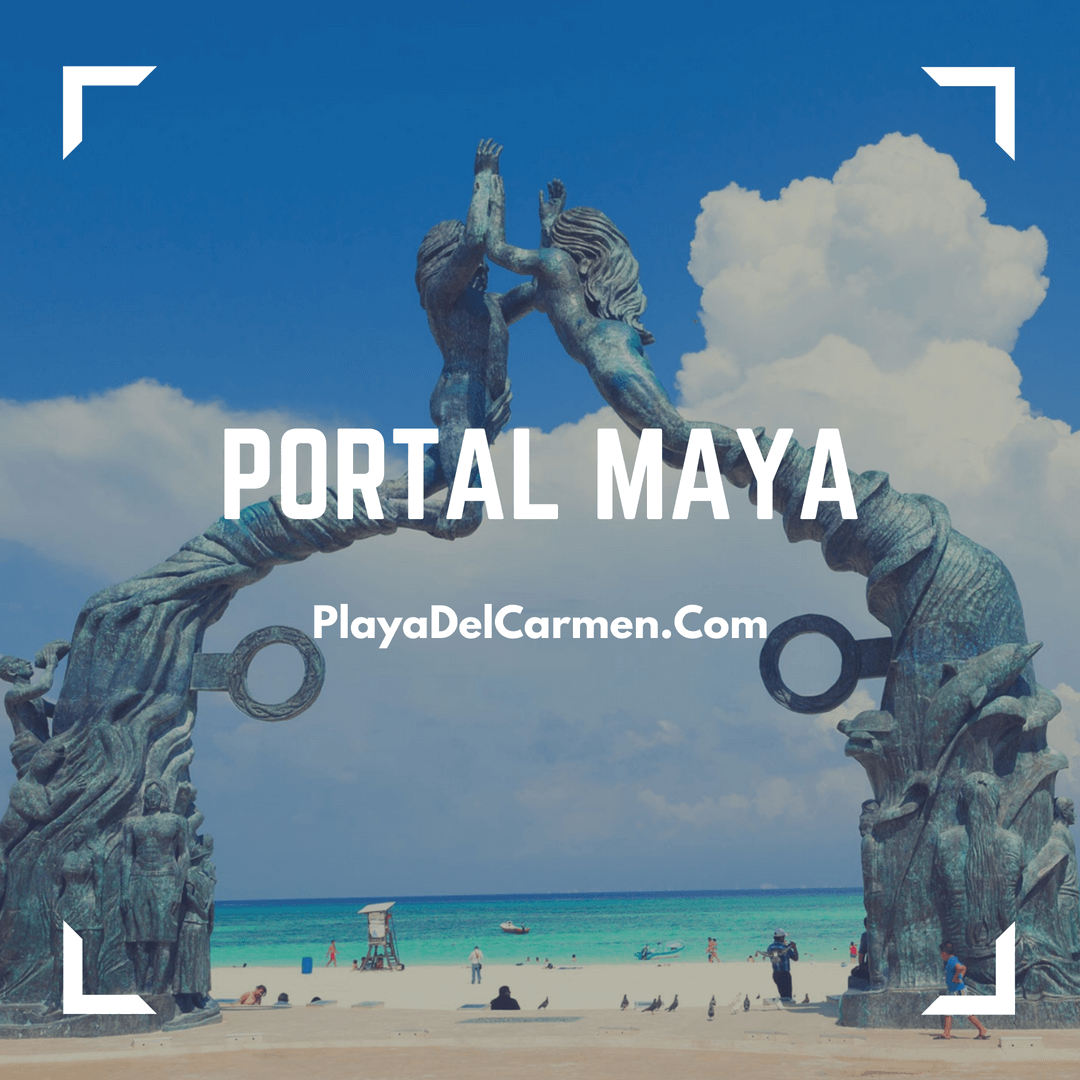 You will also see the white stucco church used for many church and wedding services.
Just taking the time to come and see here or bringing the kids to play in the park gives you a chance to appreciate what an interesting place Playa del Carmen really is.
A recent new addition to the park is the flying Papantla performers. 
These epic performers literally fly around a 30 meter (98ft.) pole from which four of the five participants then launch themselves tied with ropes to descend to the ground. The fifth remains on top of the pole, dancing and playing a flute and drum. According to one myth, the ritual was created to ask the gods to end a severe drought.
8. 12th Street – Partying!
So, again this place isn't technically on 5th Avenue but it's tangent to it and it's the place to go for nightlife!
For a full breakdown of all the hotspots on 12th street read my ultimate guide to nightlife in Playa del Carmen here.
You'll find infamous clubs such as Palazzo and Coco Bongo. 
What I love about Playa del Carmen opposed to my home town of Manchester is that all the best places for nightlife are on the same street meaning you can walk from one place to the next without getting taxis.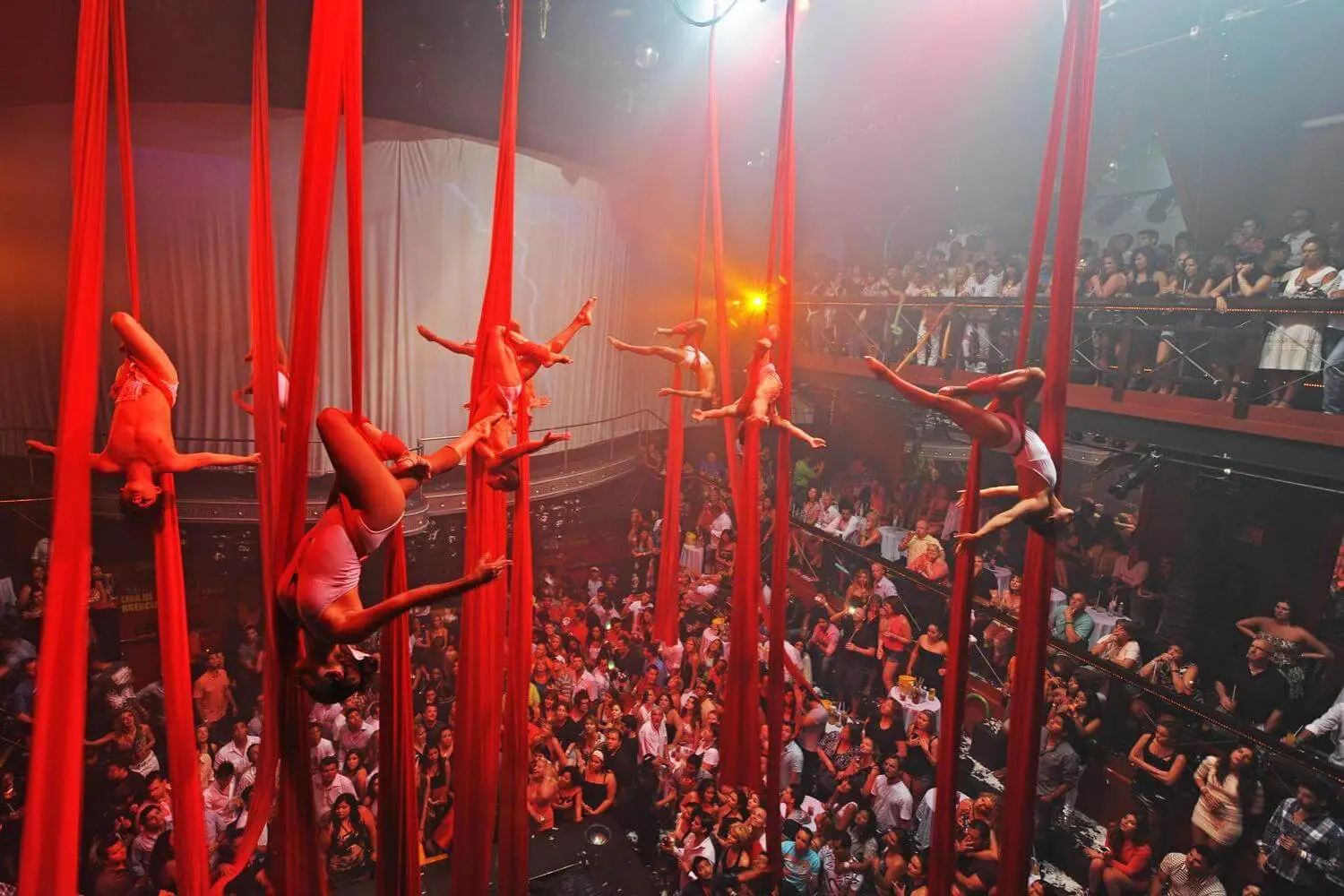 This street can get very lively in an evening so just drink responsibly and look out for one another.
9. Quinta Alegria
Who else likes to splurge on vacation?
The best thing about 5th Avenue in my eyes is that it has all the best stores within close proximity – it's a shopping addict's heaven!
The Quinta Alegria shopping mall has blocks and blocks of shops for you to choose from.
It's a 3 story plaza that offers refuge from the sun and the green interior garden is the perfect place to have some ice cream and cool off.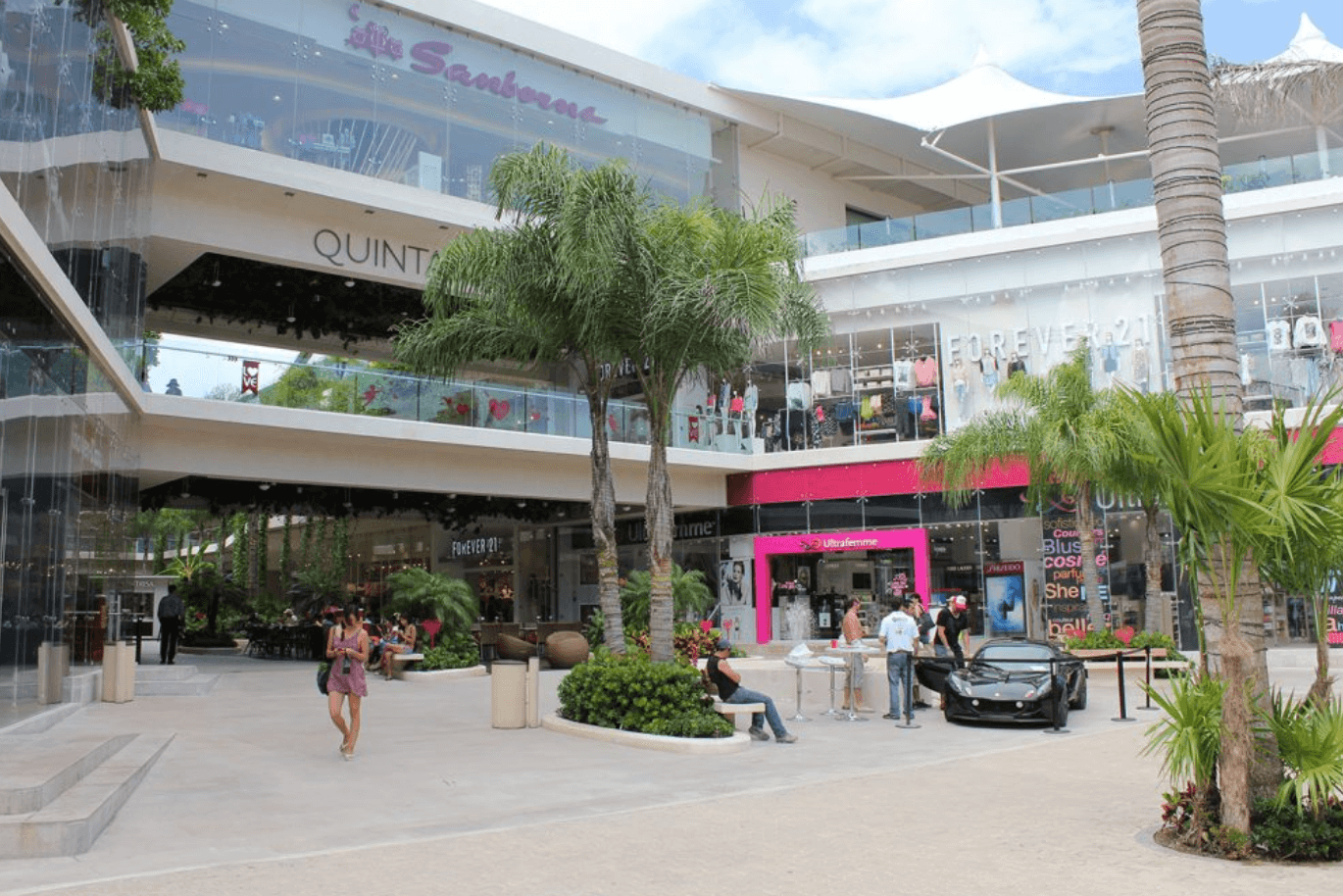 Here you will find shops such as:
Ultrafemme– Another favorite of women.
Haagen-Dazs– Ice Cream store.
Forever 21– Clothing store for women.
The Body Shop– Bath soaps, body creams, etc.
Nutrissa– Ice Cream stand
Nike– Sportswear store 
Levi's– Jeans and more
Columbia-sportswear store for men and women.
Marti-sportswear store. 
Bari– women's swimwear store.
10. Chez Celine
Love freshly baked goods?
It doesn't get better than Chez Celine – an authentic French bakery!
Follow the delightful smells to get to this quaint bakery along 5th Avenue. Chez Celine offers typical French products like Baguette bread, croissants, pastries, sandwiches, quiches, and salads.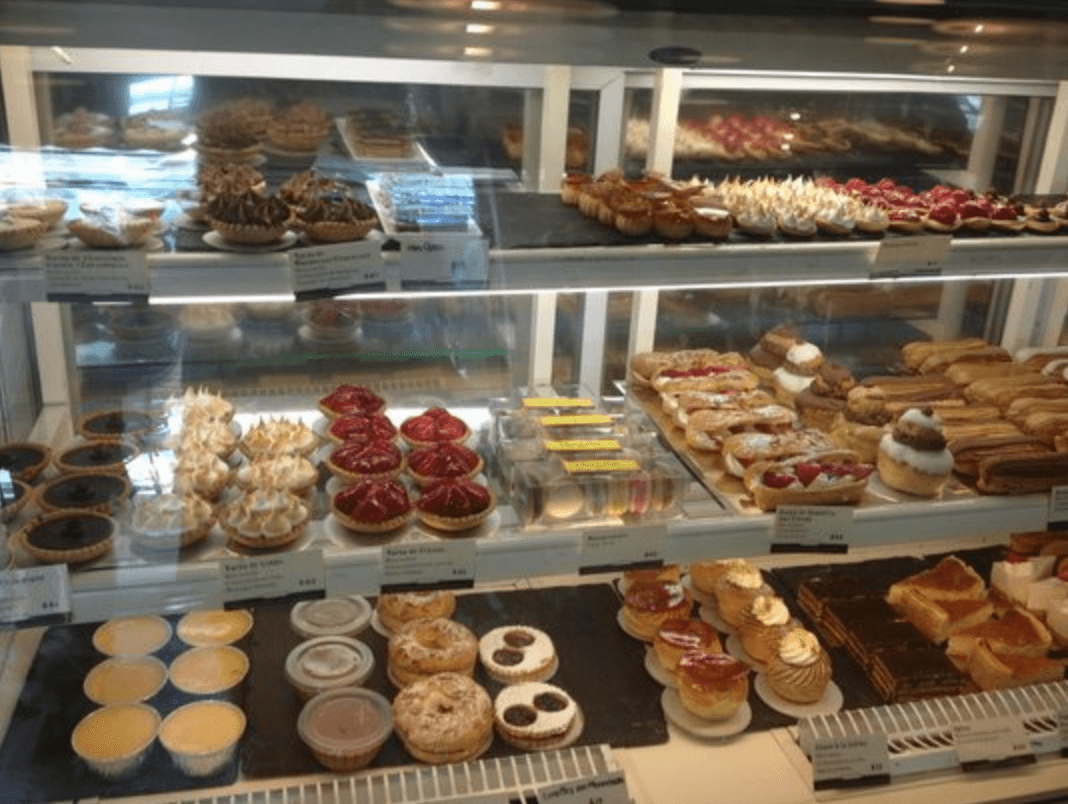 They even have house specials of the night –  pair your goodies with a glass of wine, cheeses, and cold meats! 
The products are 100% homemade and high quality made with lots of love. Foodies will never want to leave. 
11. Gaston Charo Gallery
Playa del Carmen is a very colorful place with art to marvel at on every corner. 
Gaston Charo Gallery is an absolute must when strolling the wonders of 5th Avenue.
Gaston was born June 15th, 1976 and from a very early age, he experimented with drawing and painting in an innate, intuitive, and passionate way.
He came to Playa in 2000 and began to give painting and drawing classes.
Gaston was the creator of innovative techniques, such as his interactive works with elements that can change constantly depending on the mood of the viewer and his renowned works in high relief (Paintings-Sculptures) made with his own invention technique.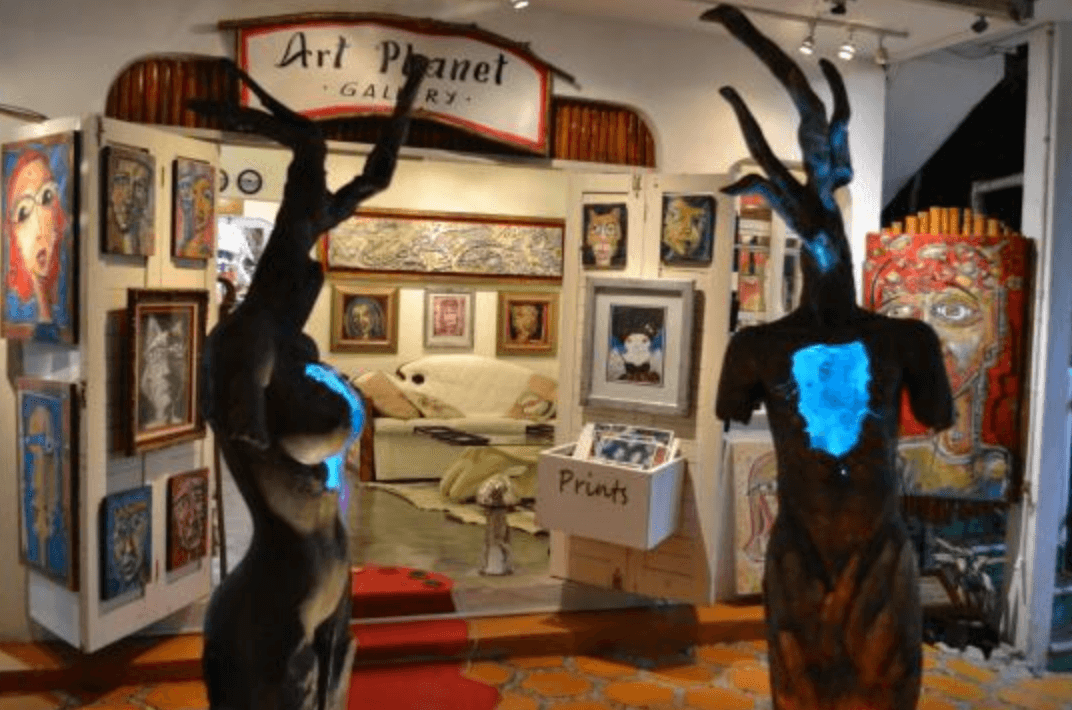 He has won several awards and had over 90 international exhibitions.
His gallery on 5th avenue has been open since the year of 2000.
Art lovers may also want to visit 34th and 38th street. There are a lot of little art stands with colorful pieces, it's a great place to pick up some souvenirs.
Have fun exploring!
Have any questions? Be sure to let us know in the comments section below we would be happy to help.
If you would like expert help getting organized with tours or hotels be sure to reach out to us at customercare@playadelcarmen.com
Or call us on our toll-free number 888-537-9797.
---
Trending Now