My Experience Volunteering at ViDAS 2014
---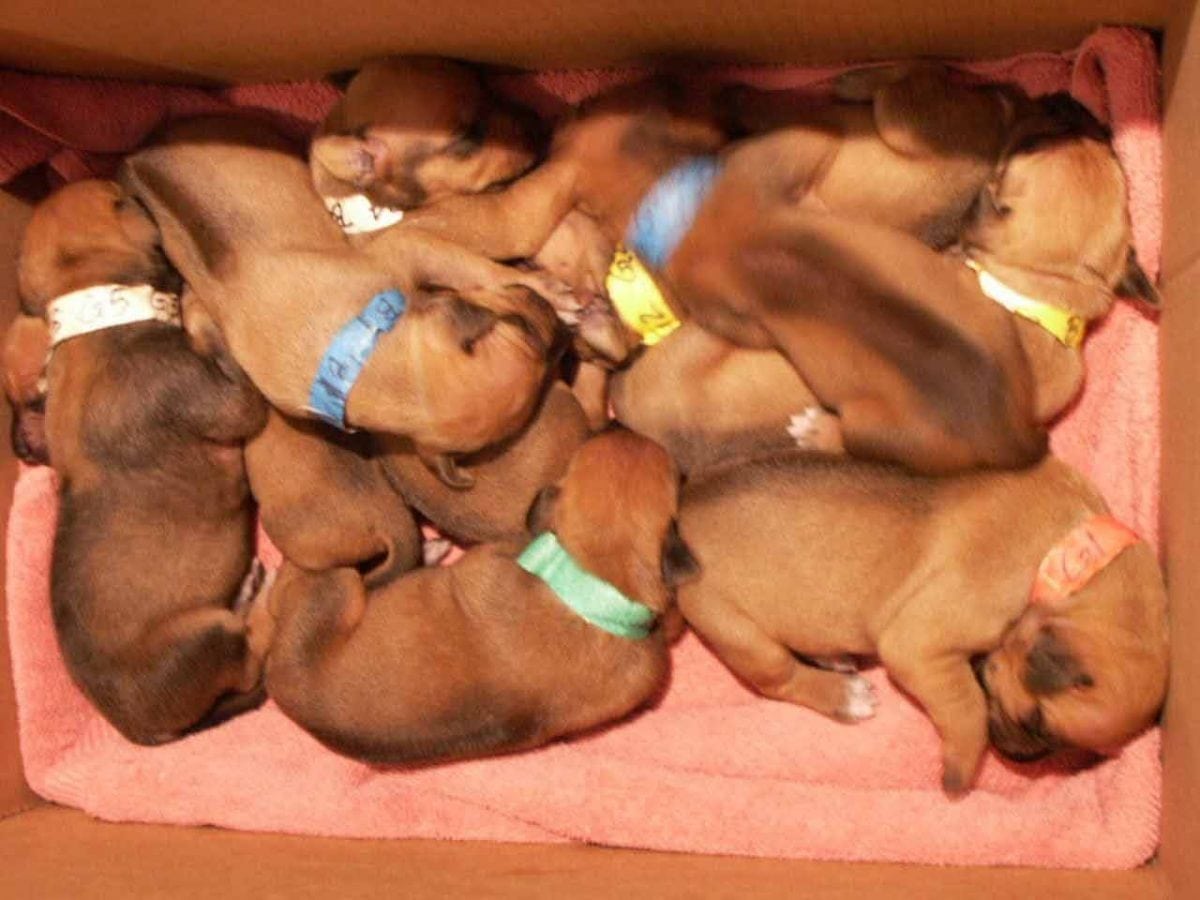 This year a record was broken. 1613 animals were spayed and neutered in only 6 days at the yearly ViDAS clinic in Playa del Carmen. We were there and so very fortunate to have been able to help again this year.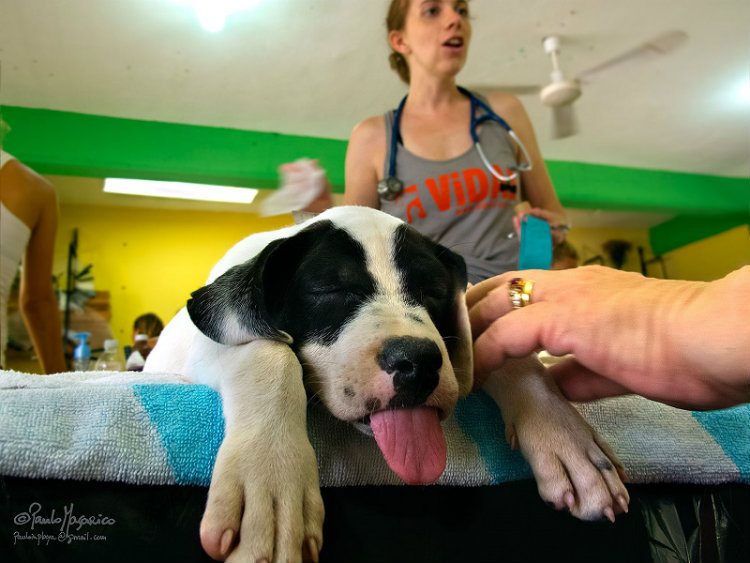 ViDAS is a non-profit organization made up of volunteer veterinarians, vet techs, and vet students that run a yearly free spay and neuter clinic in Playa del Carmen. ViDAS stands for lives in Spanish and we can attest that this organization has changed the lives of thousands of animals and people in the Playa del Carmen area.

HOW ViDAS WORKS
The clinic is offered at no cost to the local people – effectively reducing the amount of stray animals in the streets and providing a service that the people would probably otherwise not be able to pay for.
The first clinic was in 2002 with only 2 vets and 100 animals sterilized. Since then, things have grown exponentially and this year's clinic was no exception. Over 80 volunteers from abroad and Playa del Carmen successfully worked together to make the future of animals in the area a much brighter one. Anyone who has traveled to the area and stepped away from the all-inclusive compounds can attest to the sad state of many street animals in the area.
Most pet owners do have good intentions and do love their animals but a lack of education and resources is a bad combination. ViDAS is changing this one clinic at a time.
For every clinic, a local school is converted until a fully functional vet surgery, along with an intake area, a recovery area for both cats and dogs. Animals not only get the needed surgery, but receive the necessary medication and the owners receive the guidance and education they need in order to better care for their animals.

VOLUNTEERS
All we can say is the volunteers rock! Every member of ViDAS is there on a voluntary basis and although they are normally provided with accommodation and some meals, they are responsible for their own airfare and use their personal vacation days.
A community has grown amongst the ViDAS group, the other foreign volunteers that fly in to assist as well as the local volunteers that come help out when they can lend a hand.
Days are often long and grueling and let me tell you that is it HOT in August in Mexico. Regardless, it takes a special kind of person to do what these volunteers do. They are devoted to bettering lives of countless animals and Playa del Carmen. We cannot say enough good things about this program and its people!
Evi & Dan. Mother/son team that fly in from the US every year to help out.
STEP BY STEP
Registration of the animals begins at 8am sharp and often people line up for hours to wait their turn. The animals are weighed and tagged, receive the deworming and pain medication and then the next steps begin.
Not only are pets accepted, but many strays are brought in, as are the animals from the local pound.
The owners wait in line until their number is called and their animal is taken into surgery. The surgery room team will then operate on the animals – there is a separate dog and cat operating room.
The second step is the first recovery room. While the dogs are still semi-anesthetized, their nails are clipped, if they have any ticks they are removed and if they need flea/tick meds, they are applied here. The animals are monitored and once they are awake they are transported to the second recovery room.
The second recovery room is set up with sheets and towels on the floor and the owners can sit with the dogs as they are becoming more aware and in control of their bodies. The volunteers and vets in this room spend time assisting the owners and animals as well as educating them regarding the aftercare that will be required. The owners are provided with the necessary antibiotics for the animals, and pain medication when necessary.
Once the dog is up and able to walk on their own, they are ready to go.
WHO IS INVOLVED
ViDAS
This is all made possible thanks to ViDAS who's initiatives started the yearly clinics. They are dedicated to improving the lives and conditions for the animals and their owners. This non-profit is US based and volunteers fly in to help. They are simply amazing human  beings! Find out more about ViDAS.
Coco's Cat Rescue
Coco's Cat Rescue is a local non-profit that not only rescues cats and dogs in need but also offers a permanent low cost spay and neuter clinic to the residents of Playa del Carmen. They work closely with the ViDAS clinic assisting with the promotion, organizing donations, airport transportation and more.  Find out more about Coco's Cat Rescue.
Lost Dog Foundation
This Virginia-based non-profit not only paid for all the oxygen used during the surgeries but provided animal ID tags at cost. Thanks to them, 712 dogs and cats now have identification tags. Find out more about the Lost Dog Foundation. You can also sign up here to shop on Amazon and have 3% of the proceeds to towards this great cause.
IFAW
The local branch of IFAW – Internation Fund of Animal Welfare – are also involved in the ViDAS clinic. They promote the clinic, assist in the day to day operations of the clinic and even provide a contact phone number to every owner in case they have questions or concerns about the post-surgery process.  Find out more about IFAW. 
HOW YOU CAN HELP
1) Shop with Amazon
Want to help out in an incredibly simple way? Sign up with the Amazon smile service and 0.5% of eligible purchases to ViDAS.
2) Bring supplies
Have extra room in your suitcase? Both Coco's and ViDAS have wish lists of items and supplies that help with the clinics.
3) Escort an animal when flying home
You can also escort an animal to your final destination to either a foster or forever home. All costs involved are provided, and you are met at the airport. Plus, you help an animal in need find a loving home. Get in touch and let us know where and when you are flying and we can try to find a match!
#AdoptDontShop
Want to bring home the best souvenir ever? We can help you bring a cat or dog home as your Mexican souvenir. It is much simpler than you would think and we are happy to help.
Donate
Can you donate accommodation, an airport shuttle, lunch or supplies? We would love to hear from you, please contact us.
Have you been a part of the ViDAS clinics? Would you like to be? Share your comments below.
You can also watch this video on ViDAS hosted by Joaquin de la Torre from IFAW and produced by PlayaHit. It is in Spanish, but you'll get an idea of what ViDAS is all about….
---
Trending Now
You may also like