---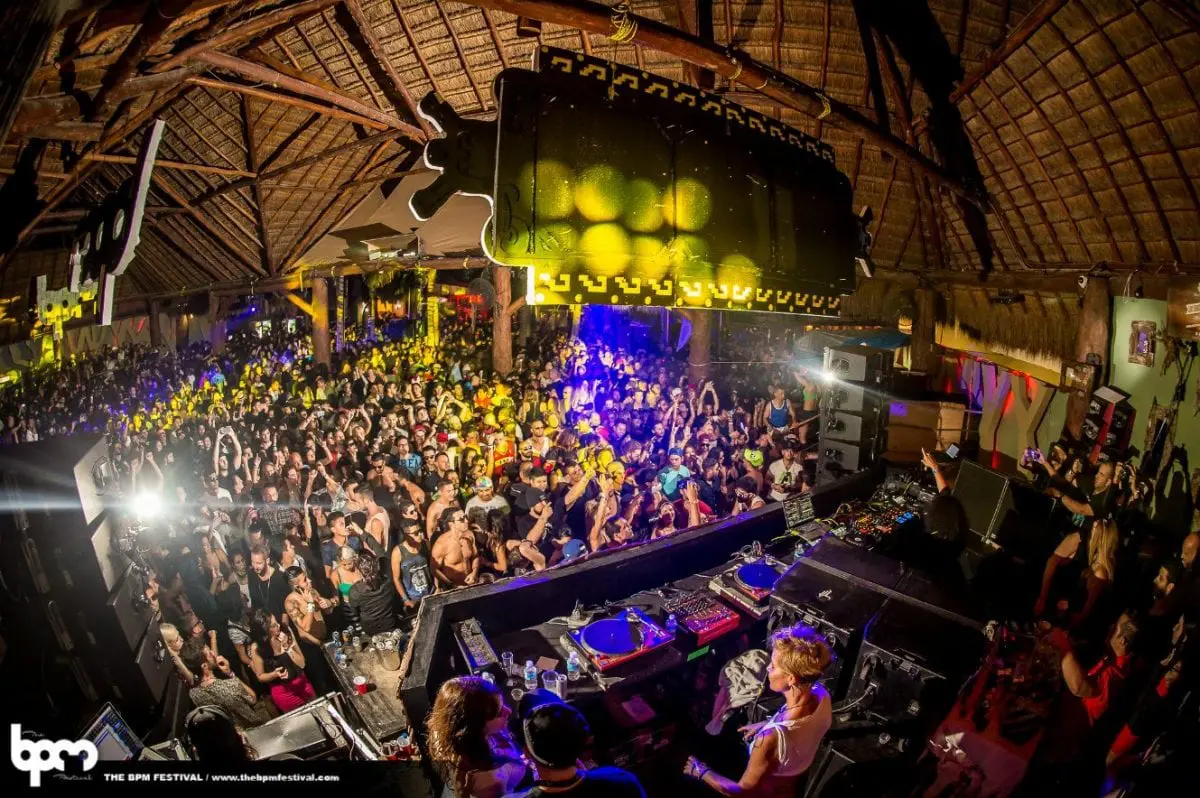 This post has been updated on June 16, 2016. It includes our recommendations for the BPM Festival 2017, to be held in Playa del Carmen from January 6-15. See our blog post about the preparations for the 10th anniversary of the BPM Festival for more information as well as the one on BPM 2017 tickets.
---
The BPM Festival is a massive party that last 10 days in beautiful Playa del Carmen, Mexico.
When you combine the world's best DJ's with killer beach and the some top nightclubs, it's no wonder BPM drives tens of thousands of visitors to Playa del Carmen every year.
With the festival celebrating its tenth edition in January, 2017, we decided to compile the best hotels and condo hotels to stay at for the BPM Festival 2017.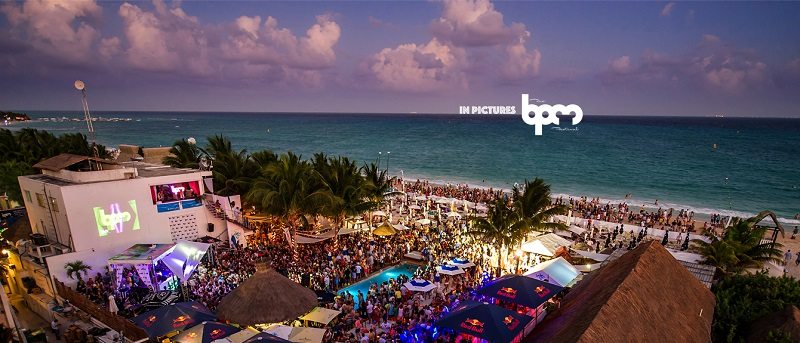 Top 10 Hotels / Condo Hotels for BPM 2017
Condo Hotels Playa del Carmen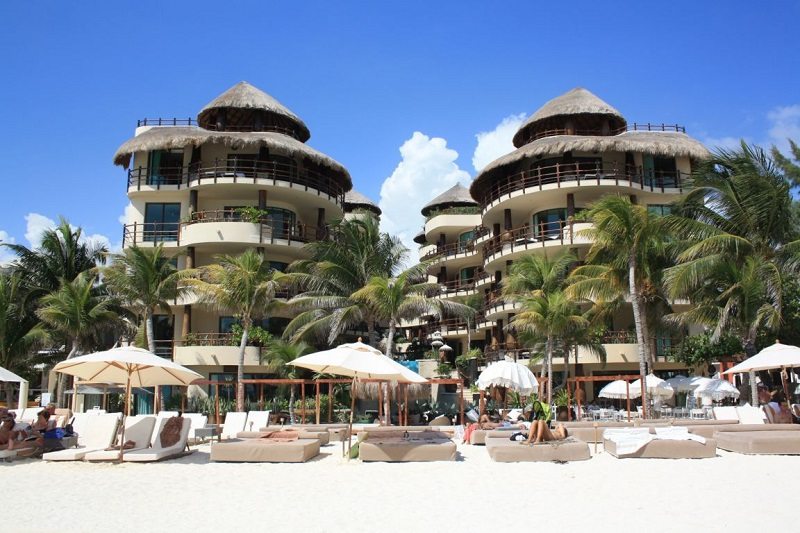 Playa del Carmen vacation rentals offer hotel-like services, fully-equipped kitchens, and unbeatable locations, making them a great option for the BPM Festival 2017. There are different complexes to choose from, with one to three-bedroom accommodations in the mid-range price point to the luxury. All condos are located within walking distance to all BPM Events.
Among the many fine properties for BPMers, one property does stand out among the crowd: El Taj Oceanfront & Beachside Condo Hotel. Simply the name evokes a sense of luxury and a level of pampering that will only be confirmed upon a stay in this Riviera Maya vacation rental. El Taj offers the option of 1, 2 and 3 bedroom units, all which come equipped with everything you would expect in a home away from home.
Other wonderful Condo Hotels condo rentals include Porto Playa and Maya Villa.
The benefit of choosing a Playa del Carmen vacation rental is the level of comfort and autonomy which it provides, especially for those staying on a 7 or 10-day pass.
Check prices and availability.
Aldea Thai Luxury Condo Hotel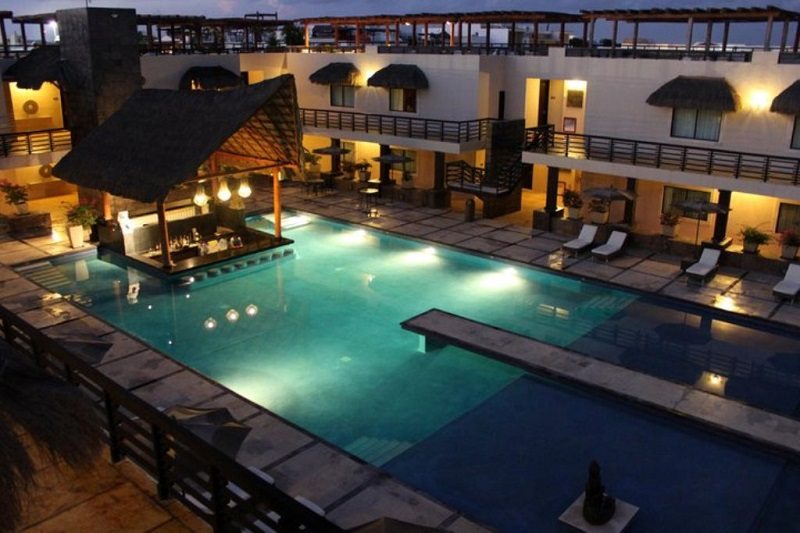 The Aldea Thai Luxury Condo Hotel is a condo complex located just steps from the famous Mamitas Beach Club where many of the BPM events take place. Choose from junior suites, 1, 2 or 3 bedroom condo units that are fully equipped and beautifully furnished.
Check prices and availability.
All-Inclusive Resorts for BPM 2017
The Royal Playa del Carmen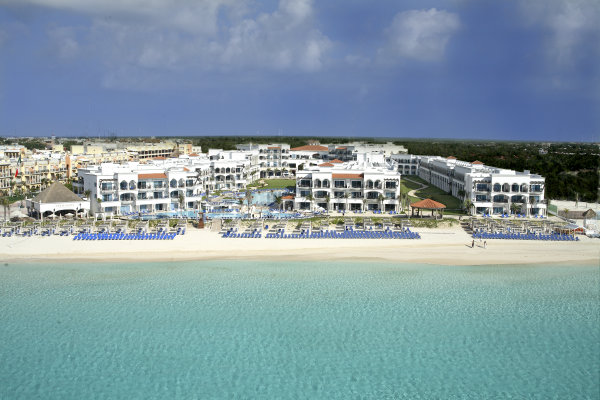 Adults-only, all-inclusive and right on the beach in the heart of Playa del Carmen. The Royal Playa del Carmen is great if you want to hit the BPM but stay in a place with exceptional service and an all-inclusive concept – The Royal Playa del Carmen is the hotel for you.
Check prices and availability.
Gran Porto Real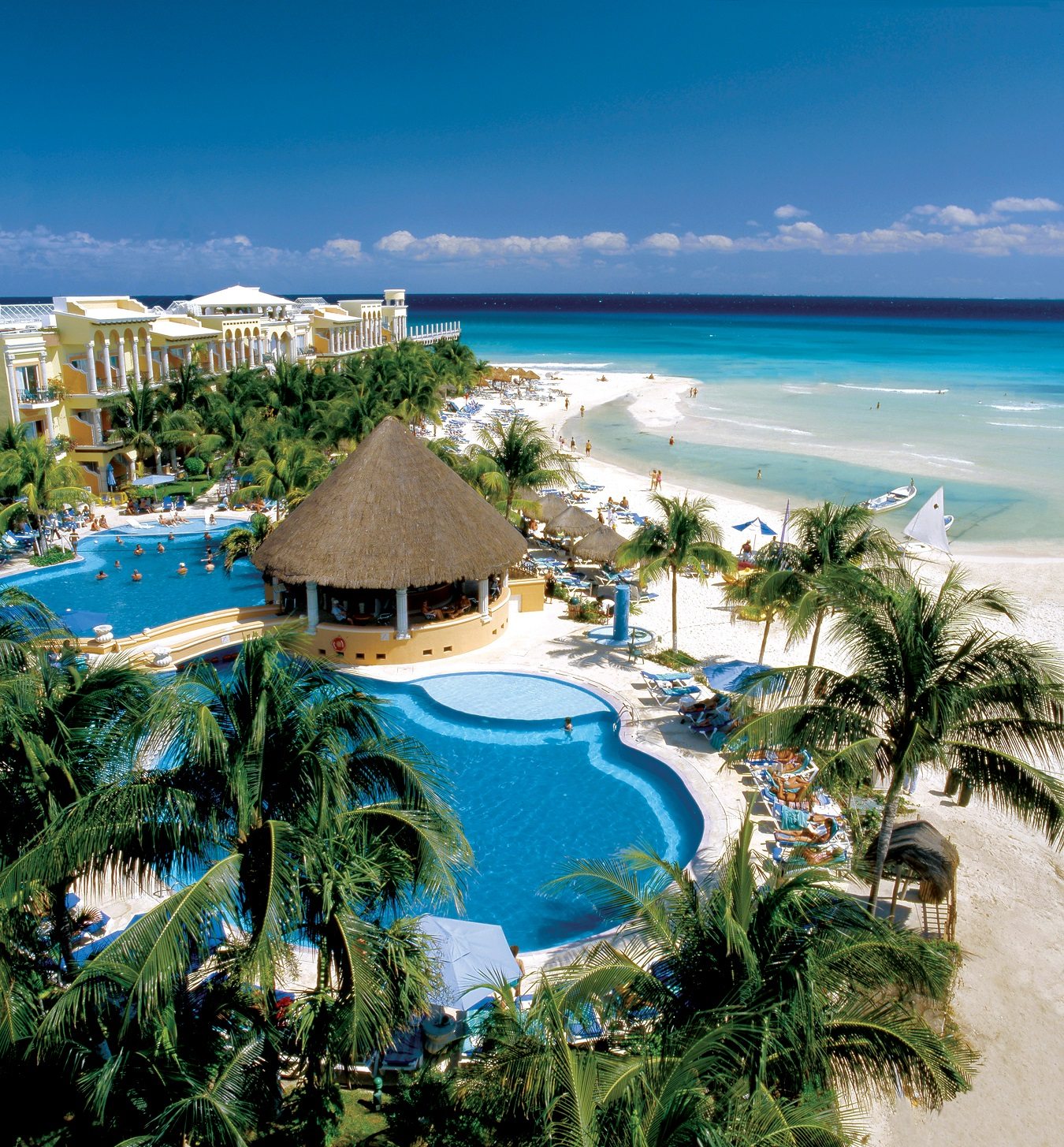 Located in the center of Playa del Carmen, the Gran Porto Real is a family-friendly, all-inclusive resort that has great service and amenities. The hotel is within walking distance to all the attractions and the BPM events, conveniently located on the beach.
Check prices and availability.
The Reef Coco Beach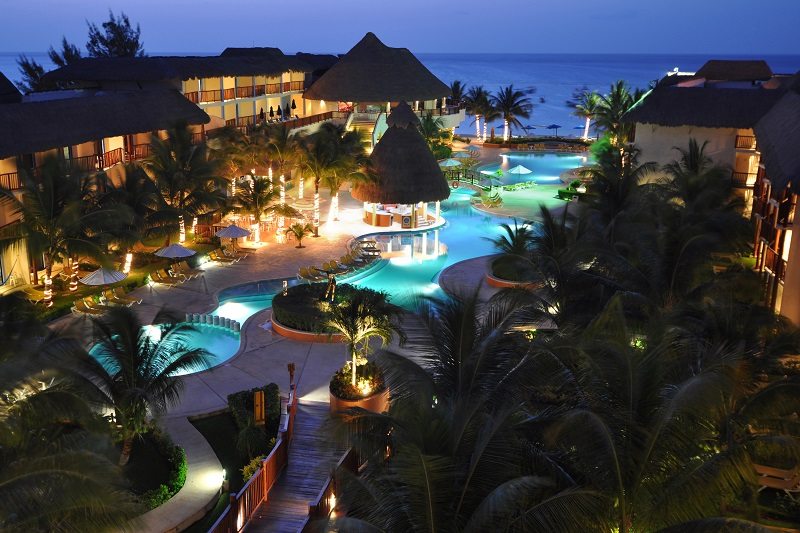 The Reef Coco Beach all-inclusive resort is excellent value for the money. Located within a 10-minute walk to Mamita's Beach Club, the hotel is beachfront and will allow you to access all the BPM events with ease, without breaking the bank.
Check prices and availability.
Lat 20 by Live Agua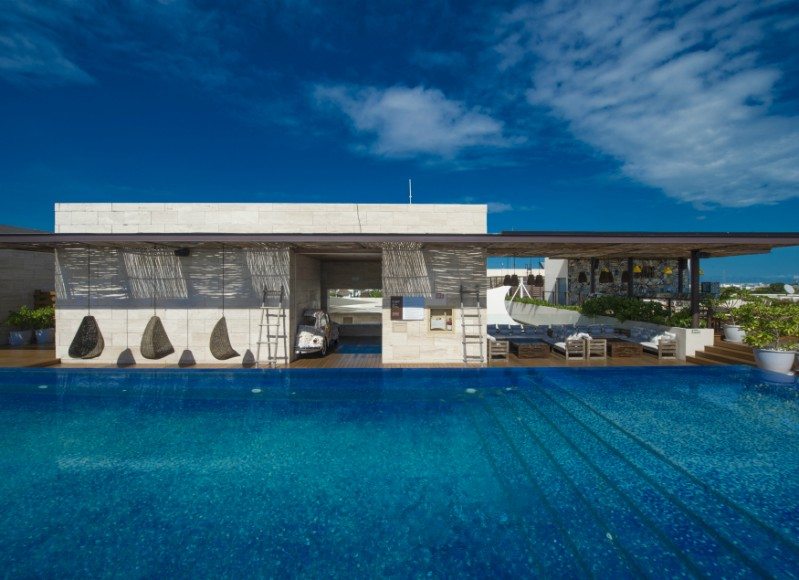 Lat 20 by Live Agua is one of the newest additions to the Playa del Carmen hotel scene. The hotel's chic ambiance makes this a perfect match for BPMers with a little more room to spend on accommodations. The hotel is also all-inclusive, which means you can always find a fresh meal between festival gigs.
Lat 20 describes itself as a "Be yourself boutique hotel where everything you need is at your fingertips." We couldn't agree more. Hip, welcoming, adults-only. A perfect combination for a musical, Caribbean vacation
Check prices and availability.
Budget – Mid Range Hotels for BPM 2017
The Palm at Playa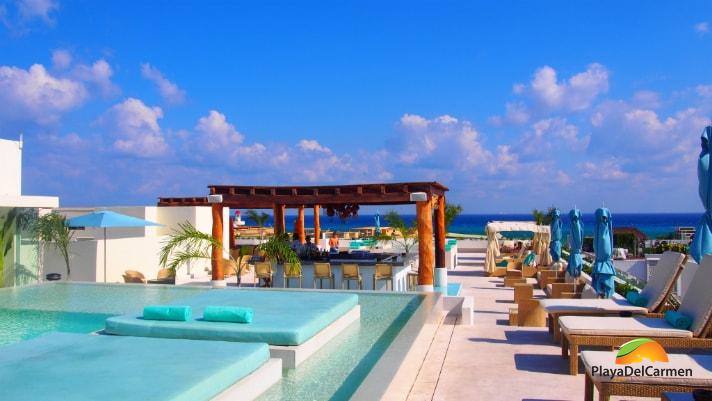 This centrally located The Palm at Playa boutique hotel is in a prime location. Walking distance to attractions, the beach and all BPM Festival events. The 69 lofts and suites are furnished with contemporary pieces and will allow you to relax in a sophisticated environment.
There is a gym in the complex, a rooftop terrace pool, and lounge area. Wi-Fi is included and buffet breakfast is included.
Check prices and availability.
Tukan Hotel and Beach Club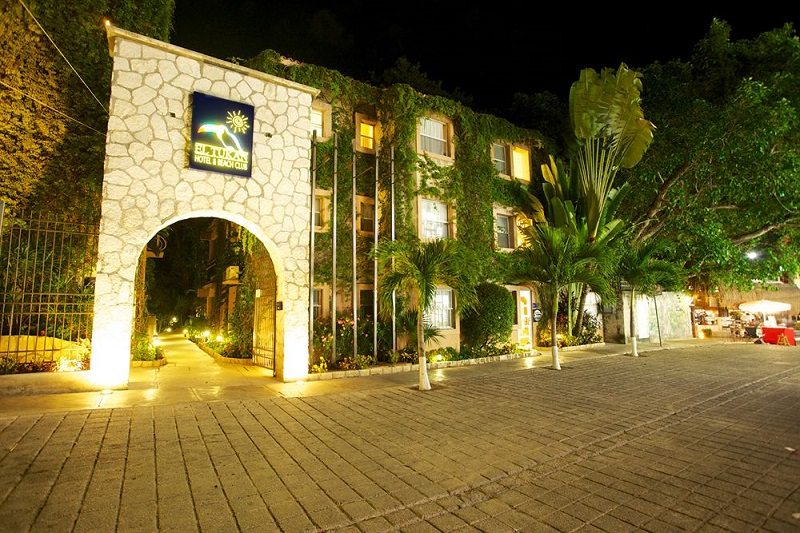 The Tukan Hotel & Beach Club is located on 5th Avenue and offers accessible pricing. They have an agreement with Kool Beach Club, which is where their beach club is located. Kool Beach Club hosts many of the BPM Events.
At the Tukan Hotel, you can choose a variety of rooms, from standard to two-bedroom units and you can also choose room-only, bed and breakfast or even an all-inclusive premium plan.
Check prices and availability.
Playacar Resorts for BPM 2017
Reef Playacar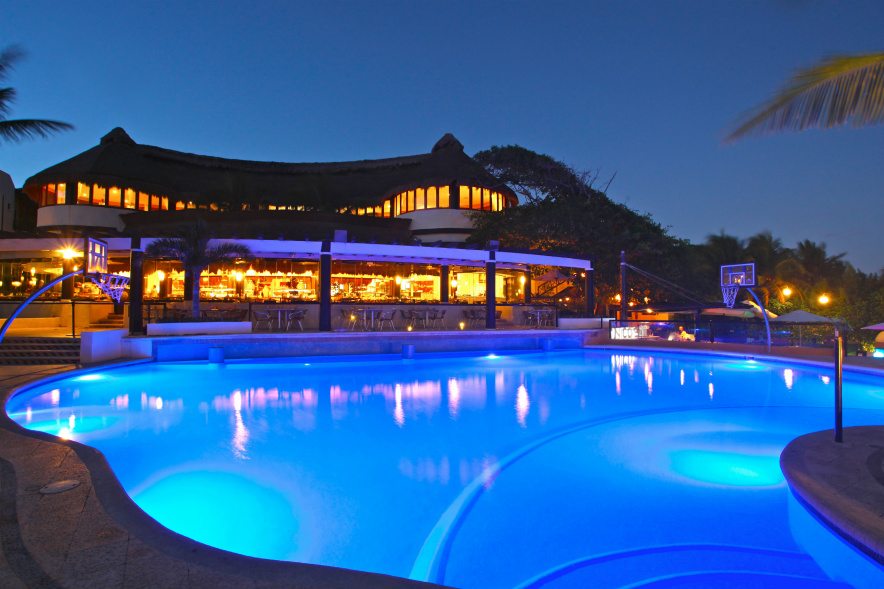 Reef Playacar has just over 200 rooms and is located on one of the best stretches of beach in the entire area. Situated in the residential of Playacar, a gated community just minutes away from Playa del Carmen's 5th Avenue, Reef Playacar is a great, all-inclusive alternative who would like to combine the fun and partying at the BPM Festival with some me time away from all the hustle and bustle.
Check prices and availability.
Sandos Playacar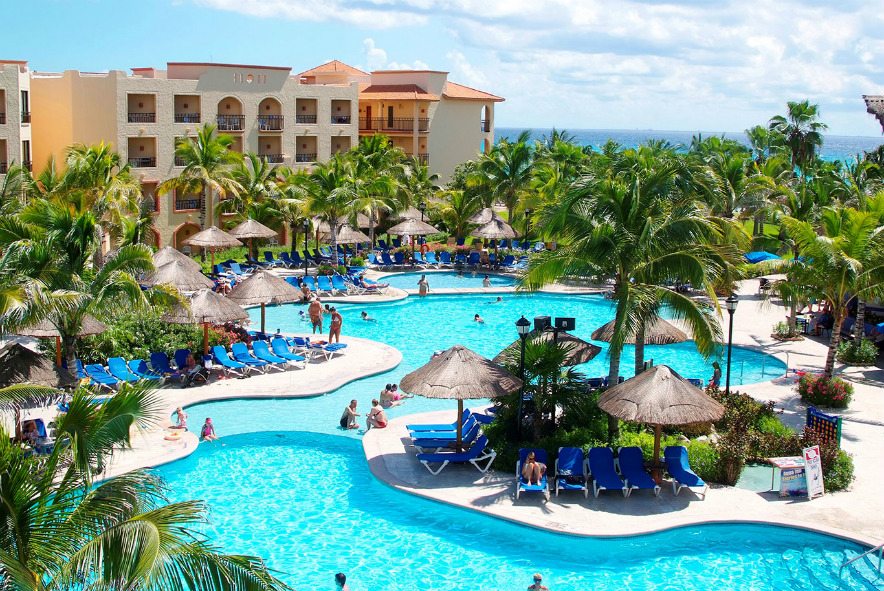 Sandos Playacar is another popular property located in the residential area of Playacar. Sandos Playacar has 839 rooms total with more than 300 rooms being devoted to the Select Club Adults-Only section. The hotel has 3 buffets, several menued restaurants, a multitude of bars, and a wide variety of activities and entertainment to compliment the high octane ambiance of the BPM Festival.
Check prices and availability.
Didn't find what you were looking for in our top 10 list? Check out our travel guru guide to Playa del Carmen resorts.
You can also research in the box below for airfares and other hotels, including more economic options such as hostals here:
Looking for transportation from Cancun airport to Playa del Carmen? Check out our blog with everything you need to know.
Can you think of any other Riviera Maya hotels for the BPM Festival? Let us know what you think in the comments area below, contact us via our website, or call our travel specialists toll-free at 888-537-9797 for a personalized itinerary.
---
Trending Now
You may also like