A Gift from Mexico to the World: Tiziana Roma on Cancun's 47th Anniversary
---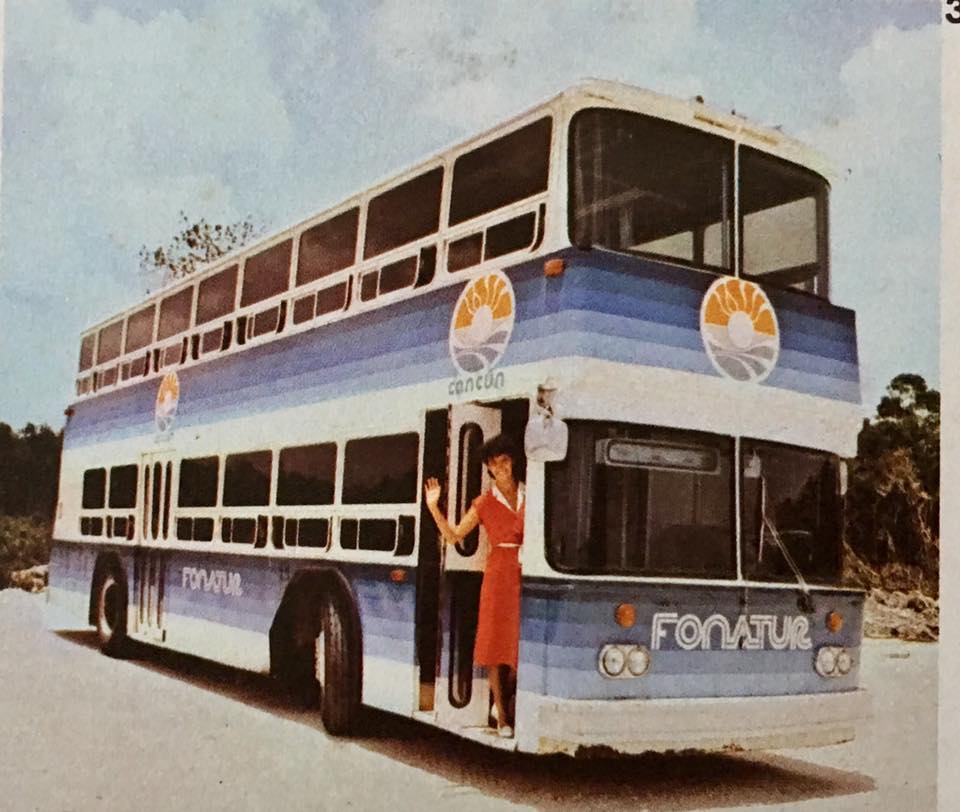 Yesterday I had the privilege of being in Cancun on the 47th anniversary of the city's birthday.
A tropical storm greeted the special occasion, keeping the city under a constant deluge of water for most of the day.
It was as if Chaac, the great Mayan deity of rain, had decided to remind us all of his supreme reign over a land whose only visible bodies of water mostly lie beneath the earth's surface, only making their presence known through the erosion of the limestone bedrock and the appearance of an enigmatic cenote.
Cancun is Also Mexico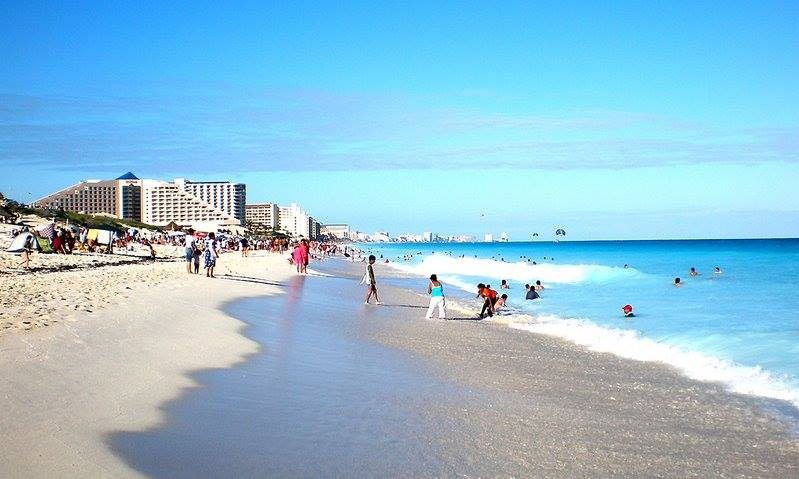 Navigating the torrential rain and the massive puddles turned ponds and flowing streams, I had the honor and fortune of meeting up with Tiziana Roma.
On Cancun's anniversary, there are few voices more coherent and refreshing to tell the tale of this young town's rapid rise to fame.
Tiziana has lived 42 of the 47-year history of the city. But beyond being a bystander or observer who watches Cancun's growing pains all around her, she's spent decades attempting to help shape the town's identity in a positive manner.
Today, she's the owner of a local company called Costa Urbana, which offers historical walking tours in downtown Cancun.
Among her many nameworthy accolades, Tiziana was one of 12 speakers selected to give a talk at the 2015 TEDx event held in Cancun.
The title of her speech: Cancun is also Mexico.
Here's her fascinating insider take into the life of a town built out of the sand less than 50 years ago whose population is now almost one million.
An Interview with Tiziana Roma
Who do I have the pleasure to be with?
My name is Tiziana Roma. I have lived for the last 42 years in Cancun and I am the owner of Costa Urbana Cancun, which is a project that looks to promote interest in the history of Cancun and to strengthen the city's social fabric via educational information.
Today is Cancun's 47 anniversary. Where did it all start?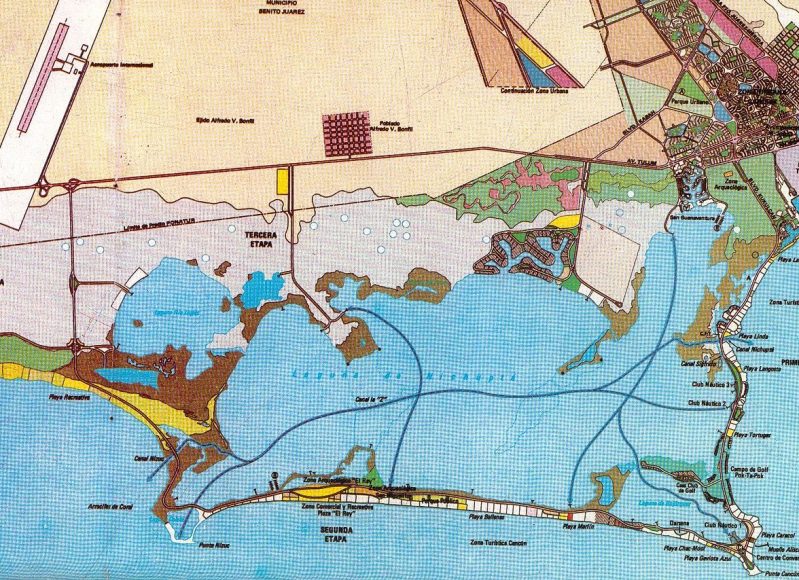 Cancun began as an idea from the government. A group of bankers from the Bank of Mexico were looking for alternatives to catapult Mexico's economy. At the end of the 1960s, the economies of Yucatan and Quintana Roo were suffering. In Yucatan, it was due to the decline of henequen and in Quintana Roo because of the failing chicle industry.
The bankers sought to create tourism development poles or hubs. The Infratur project (now called Fonatur) entailed five possible locations: Huatulco, Loreto, Los Cabos, Ixtapa, and Cancun. In the end, the bankers opted for Cancun because it had no real population at the time.
In fact, the first census in 1967 documented a total of 119 people who lived in what we now know as the Hotel Zone as caretakers of the coconut plantations, which is all it was back then.
So Cancun was born as a project.
I always say that it's a project by Mexicans for the world. Because unlike what we know as colonial cities, which are cities founded by the Spaniards during the Counter-Reformation of the 16th Century, Cancun was built by Mexicans toward the end of the 20th Century.
How has Cancun grown in the last 47 years?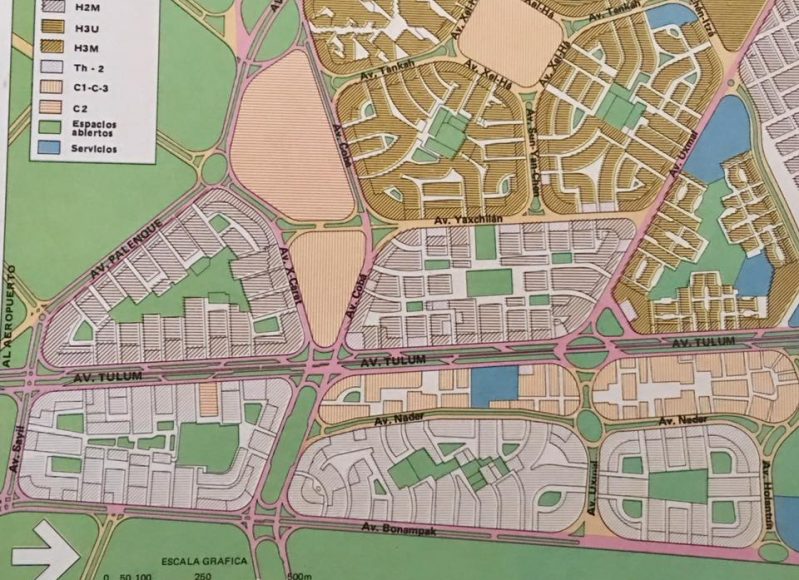 Well, to begin with at a dizzying pace. It completely surpassed the original project. Of course, there have been a lot of mistakes along the way, but a lot has been done right as well.
The idea of Cancun was a city emerging from the jungle, quite similar to the case of Brasilia. In fact, to a certain extent, Brasilia even served as the model for this city in the jungle.
Another important characteristic involves the creation of the supermanzanas (Editor's note: the neighborhoods in Cancun are divided into what numerical sections called supermanzanas) by the Mexican architect Mario Pani.
In the beginning, they only imagined a population of 200,000 people. 47 years out from the city's creation and we're already at almost one million.
Cancun is a coastal town, a coastal urbanization. In other words, we have all of the advantages of being near the beach together with all of the problems of being in a city.
How would you describe Cancun's identity?
Cancun is a place for new beginnings.
Many people identify Cancun with the image of Punta Cancun or the snake-like extension of white sand that is the Hotel Zone, but beyond those images, the people of Cancun are very open, flexible, and adaptable to changes.
A Cancunense (Editor's Note: a person from Cancun) is capable of becoming unrooted and yet can still return to plant his or her roots.
I compare this capacity of the Cancunese to put down roots with that of a mangrove then with any sort of land-based tree.
The Cancunense is like a mangrove, setting roots and extending out, bowing down to strong winds but capable of regeneration.
I'm not, however, a triumphalist. I know Cancun's defects as well, but I also know that the city has a lot of virtues.
I'm talking, for instance, about its multiculturalism. Cancun's identity is multicultural. It's an identity based on principles of liberty.
Cancun is a city generous in its hospitality. It's a town that gives you the gift of becoming a Cancunense from the very beginning. If you live here just two weeks and want to call yourself a Cancunense, you can do that.
Cancun is a city that was born with its arms wide open since its inception.
I always reference a monument we have here in downtown Cancun in honor of Jose Marti, father of the Cuban Revolution: "I come from everywhere, and everywhere I shall go."
I think that defines very well what it means to be a Cancunense.
Is it possible to speak of a Mayan legacy?

By MAuro I Barea G – Foto Propia, CC BY-SA 3.0, Link
Of course!
It's present in the 18 archaeological sites located throughout Cancun Island (now the Hotel Zone) and the continental area. They are already inscribed in the UNESCO as archeological remains since the time when Cancun pertained to the Mayan province of Ecab in the Postclassic Period.
So, yes, of course there's a Mayan legacy to speak of.
When people visit Cancun the first thing they are confronted with is Mayan people, their language, clothing, and cuisine.
Then there are our streets. All major avenues have the names of important Mayan cities.
Again, there are a lot of Mayan ruins here which I wish were better known. For instance, San Miguelito is almost of the same size and importance as Tulum. Even though not many people visit the archaeological sites in the Hotel Zone, they are there.
And the name Cancun, which has a lot of meanings such as "Four Lagoons," "Four Spells" or, the most commonly known, "Snake's Nest."
I would give the latter a different connotation, however, as the Mayas didn't possess the Judeo-Christian interpretation of snakes as something evil or satanic. To them, snakes are gods.
That's why I prefer to translate Cancun as, "Cradle of the Gods."
Cancun still has long been misaligned due to a poor image created years ago by Spring Breakers. How would you describe Cancun's tourism scene today?
There have been many, many changes and learning curves.
I'm not a specialist in tourism, but my understanding is that since the beginning Cancun sought out a high-end tourism sector looking for a luxurious destination and high-end hotels.
A couple of years after Hurricane Gilberto struck in 1988, however, hotel owners were desperate to bring in visitors. That's when the famous Spring Breakers began to arrive. And with them, of course, the damage to the destination's reputation.
Nevertheless, millions of tourists continue to arrive and I think Cancun has managed to diversify its offer. There was a time when all the world heard about Cancun were the Spring Breakers, but a lot has changed since then.
For instance, there are a lot more backpackers and hostels in the downtown area, people looking for a different type of tourism and other forms of accommodations.
In that sense, I think Cancun is in a good place right now.
How is this first generation of children born in Cancun and who have now grown up to be part of the millennial generation transforming the city?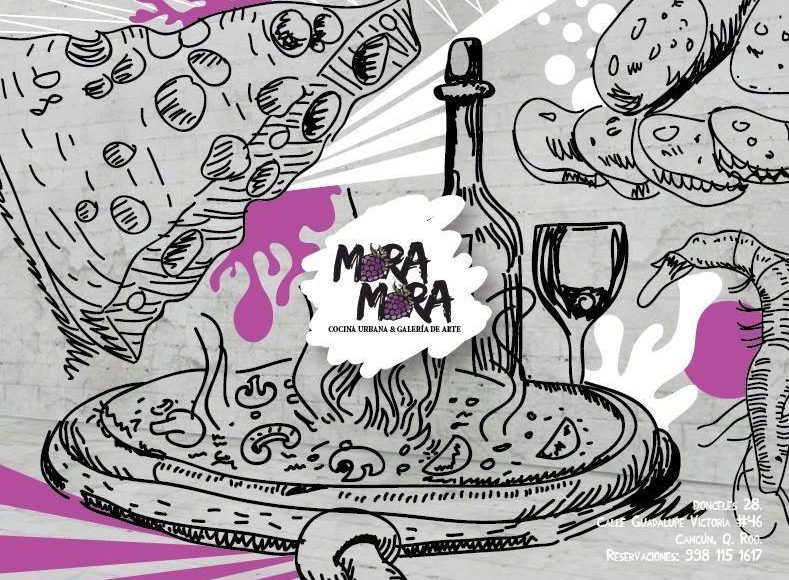 Well, talking about those people who are around, say, 35 to 40 right now, they had to do their university studies outside of Cancun.
That's no longer the case anymore, and now we have people from other Mexican states coming to Cancun to study.
That's a major watershed in the history if this city.
The people that you're talking about, say those between 24 and 35 years old, it's people who see in Cancun the possibility to implement their creativity, what they've learned here or elsewhere.
That's because Cancun is a cosmopolitan city. It's a city open to innovation and new ideas, a city that doesn't resist change.
This isn't just here in Cancun, but a reality of our globalized world. Today, students have access to the same information and say to themselves, "Why should I go somewhere else if I live here and I can put to use everything I've learned in order to transform my city in a positive manner."
How did you come up with the idea of Costa Urbana?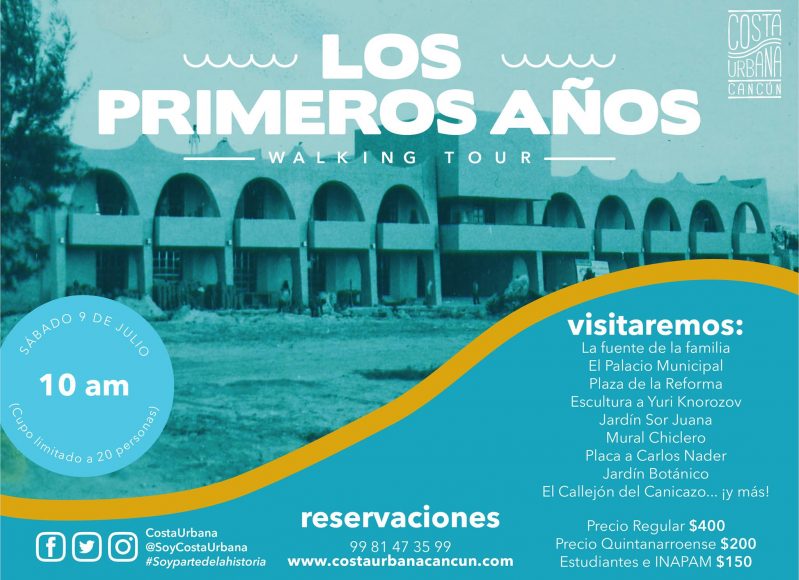 About 9 years ago a Municipal President had the intention of moving the Municipal Palace to the place where the city's cathedral is located called Ombligo Verde (Editor's note: verde meaning green and ombligo referring to the umbilicus, a.k.a. the bellybutton). The Ombligo Verde was the last green space in the urban area of Cancun, and a group of people began to defend it. At the same time, I started defending the historical space of the Municipal Palace.
I received quite a few criticisms at first, but little by little people began speaking up who were interested in the city's architecture and tangible cultural heritage. In consequence, we started a foundation called Historical & Cultural Identity of Cancun. We gave a lot of speeches and organized a lot of conferences.
We defended spaces such as the Municipal Palace, the Crucero park, or for instance the bridge crossing the Hotel Zone where at one point they wanted to build a 10 ft. wall so that you wouldn't be able to see the Caribbean Sea.
The association continued to grow but at some point people started going their own way and doing their own thing, so I said to myself, "Me too!"
That's how Costa Urbana is born.
It's basically like the association but converted into a personal business dedicated to promoting the history of Cancun.
Currently, we're expanding so that young people can give the tours themselves. Our intention is that students of tourism, architecture, communication, design, and really whoever else is interested in their community and wants to get involved in order to strengthen their roots and sense of identity as Cancunenses can do so with Costa Urbana.
Tell me about the walking tours you do.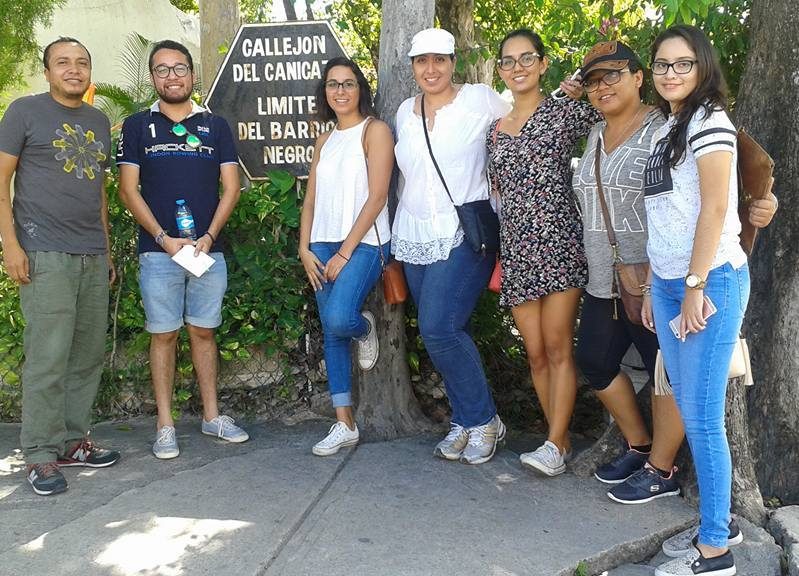 Costa Urbana started in 2015 selling souvenirs, t-shirts of local icons such as the control tower and the lighthouse in Punta Cancun. We began with the walking tours later.
The one that is completely designed right now is called, "The First Years." It's about a two-hour walking tour around the Municipal Palace where we're able to appreciate the original history of Cancun as a Mayan city. In other words, the town's millenary past, the Caste War, the history of pirates in the city, etc. It's a quick rundown of the town's history.
Then we get into the part about Cancun's inception as a tourism development hub at the end of the 1960s. For that we go to specific places such as the first encampment, the first street, we even visit the first flag as well as learn why Carlos Nader Street is the only major avenue not named after a Mayan City. We visit a chicle mural and learn about the history of the chicle industry in Quintana Roo and visit the municipal jail, too.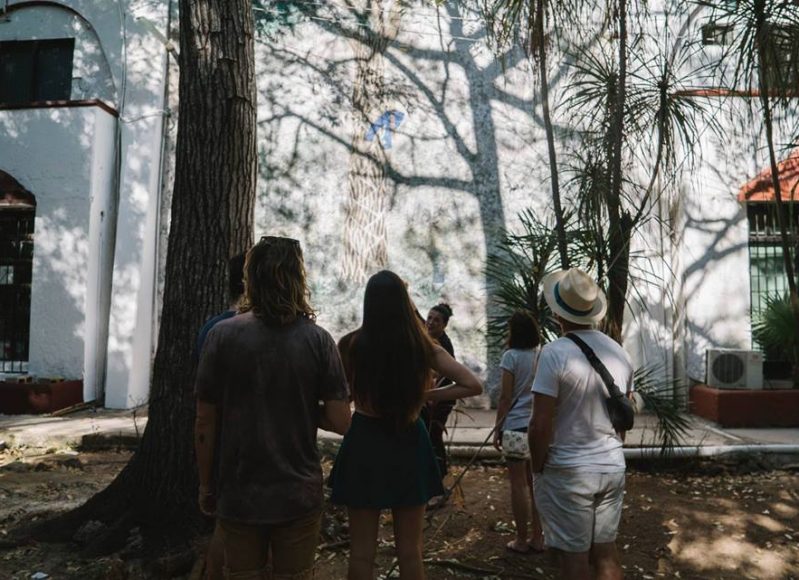 Then, we go to a place called Callejón de Canicazo, límite del Barrio Negro (Editor's Note: roughly translated as "Deadend of the Downed Drinks, Frontier to El Negro's Turf (in reference to Nacho "El Negro" Werner, who owned the only house with air-conditioning at the time)).
Our last stretch of the tour is exploring a supermanzana and learning how it is organized internally.
People always finish the tour very satisfied.
What three places would you recommend someone visiting Cancun should definitely visit?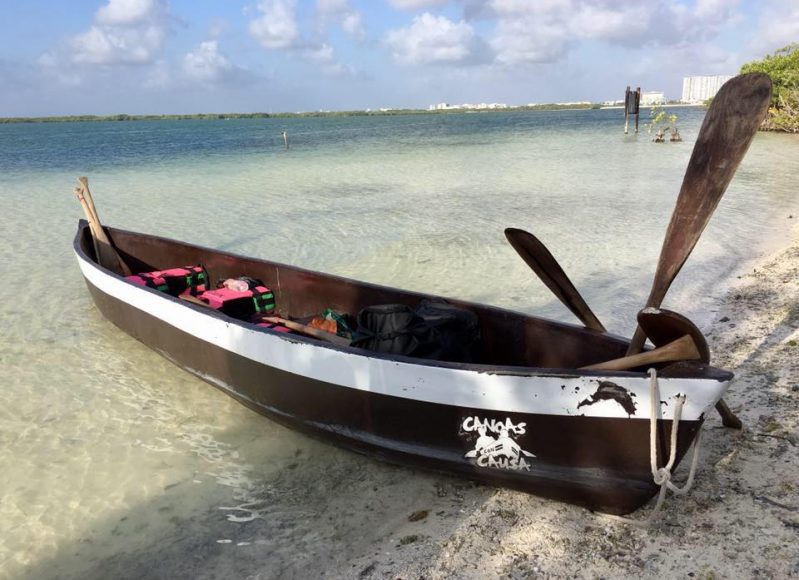 Well, first and foremost the walking tour, of course.
A visit the nightclubs and beaches is a must. If you're looking for the best beach for open sea then Chac Mool would be my recommendation. Everything from Punta Cancun to Punta Nizuc has a spectacular beach, with the calmer beaches stretching from Punta Cancun to Mujeres Bay. They have another rhythm.
Aparte from that I highly recommend a tour called Canoes with a Cause. It's another alternative tour that navigates the mangroves of the Nichupte Lagoon. A biologist runs the tour and tells you all about the state of the lagoon which, contrary to what many people may actually think, is actually optimal.
Then, I would definitely recommend you go to the tianguis (open area flea market) in the Supermanza 100. The Sunday market is an incredible experience because one thing that is characteristic of Cancun is the fact that there are somewhere between 102 and 110 nationalities living here. There are people from all 32 states of the country as well as people from 18 different indigenous peoples, and not only from Mexico but Central America as well.
The flea market is all about this mix of people.
I call Cancun the Babel of the Caribbean or the Caribbean New York, because it's that diverse.
At the flea market I can find fruits and vegetables brought in from places like Chiapas an Guerrero or elsewhere that I've never seen before in my life. There are all kinds of accents which can be heard as well.
It really is an experience in and of itself and one that I don't think anybody should miss.
How do you see the future of Cancun?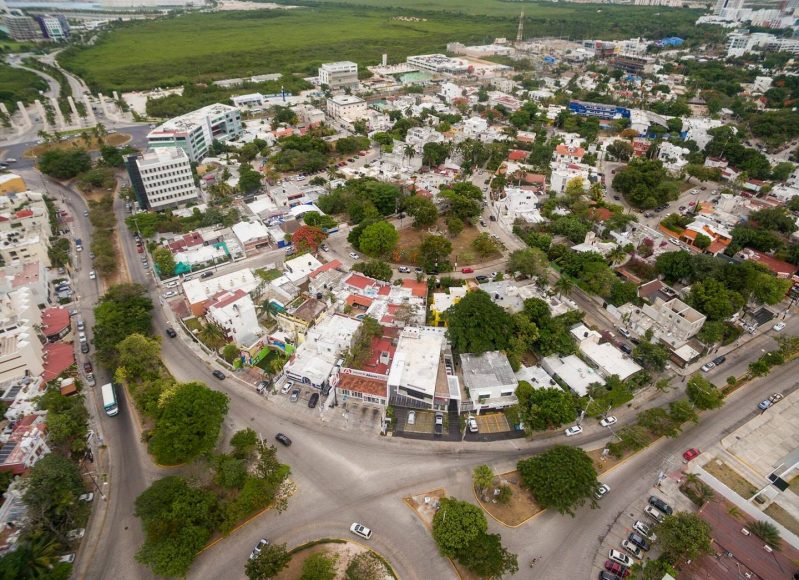 The future of Cancun…
Listen, in addition to promoting Cancun's identity I'm also an activist.
First, the people have to get to know their city and its history, learn why Cancun is so different. Because Cancun does have its own identity and history.
Once that step's been taken, the people need to take it upon themselves to get involved. It doesn't matter whether or not you were born in Cancun. It's like I said before: Cancun is yours if you want to make it yours. In that sense, you can get involved in what you're interested in doing.
I think the most important thing we can remedy is the defense of the public space in order to create a safer Cancun. The more public spaces a city has the less violence there is.
In summary, I think what us Cancunenses need to do is first get to know Cancun, fall in love with the city, and get involved to ensure her well-being.
I have a prophetic saying I like that speaks of the return of the jungle. It refers to the idea that the jungle has to return to the city without the city having to go away. There are cities that exist in harmony with their green spaces, which is what is needed to serve as a buffer against the heat of the sun and inclement weather.
---
Trending Now
You may also like