Rio Secreto – Discover Underground Caves
---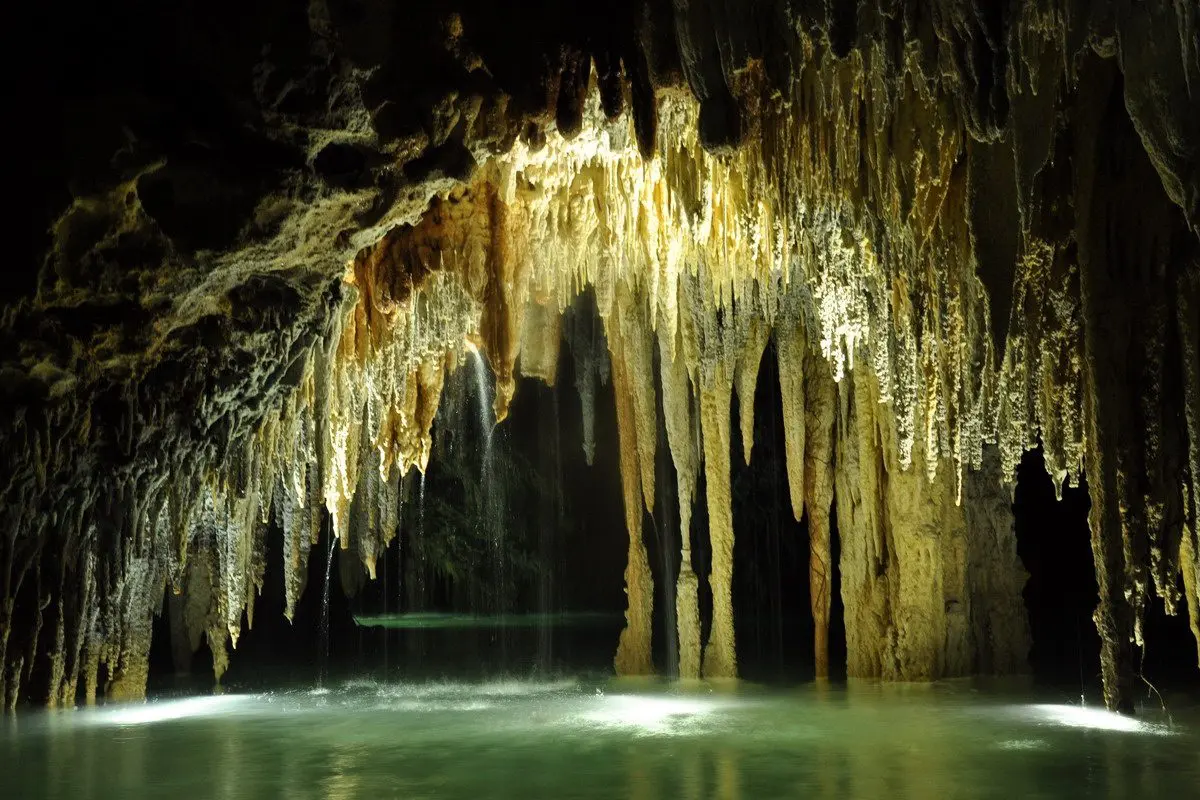 So what is Playa del Carmen according to a basic Google search? Let's take a look…Okay?
As it appears on the internet, Playa del Carmen is the trendiest spot in all of the Yucatán Peninsula
Playa's a coastal resort town with vibrant sea life, quality golf courses, palm-lined beaches, blocks of shopping on 5th avenue, fabulous restaurants, and great nightlife.
Sounds fun, but is that all Playa del Carmen has to offer? Absolutely not!
Let's take a closer look.
There's an amazing secret river in Playa del Carmen, A.K.A Rio Secreto.
Just underneath the surface of all the aforementioned, lies a mysterious system of underground caves hundreds of kilometers long.
Rio Secreto was considered by the native Maya to be the holiest places on Earth.
A mystical world that defies time and space, and a world where Gods dwelled and sacred rituals were performed.
This world is filled with impressive rock formations, stalactites, and stalagmites, some that are as tall as humans. They're quite impressive when you learn that these mineral formations grow at a rate of less than 1 inch every 100 years.
For the purposes of this blog, I am here to introduce one of the Riviera Maya's most famous caves, Rio Secreto.
What is Rio Secreto?
Rio Secreto – or the secret river if you translate it – is a system of caves carved out over the course of several centuries by an underground river.
Located in the Riviera Maya just 3 miles southwest of Playa del Carmen, Rio Secreto stretches approximately 8 miles, with 15 natural outlets, and is known as it's the longest partially flooded cave on Mexico's Yucatan Peninsula.
But what makes Rio Secreto unique is the fact that it's semi-sunken, which means that you can hike or float through most of it! But I would like to remind you, my fellow adventurers, that these are caves.
They are underground and it is dark. There can be fish, bats, and other insects. When you are walking through the jungle, there is a chance for other wildlife and insects. If you are scared of the water, this may not be the best choice.
However, don't let a little uneasiness make you miss out on an incredible experience!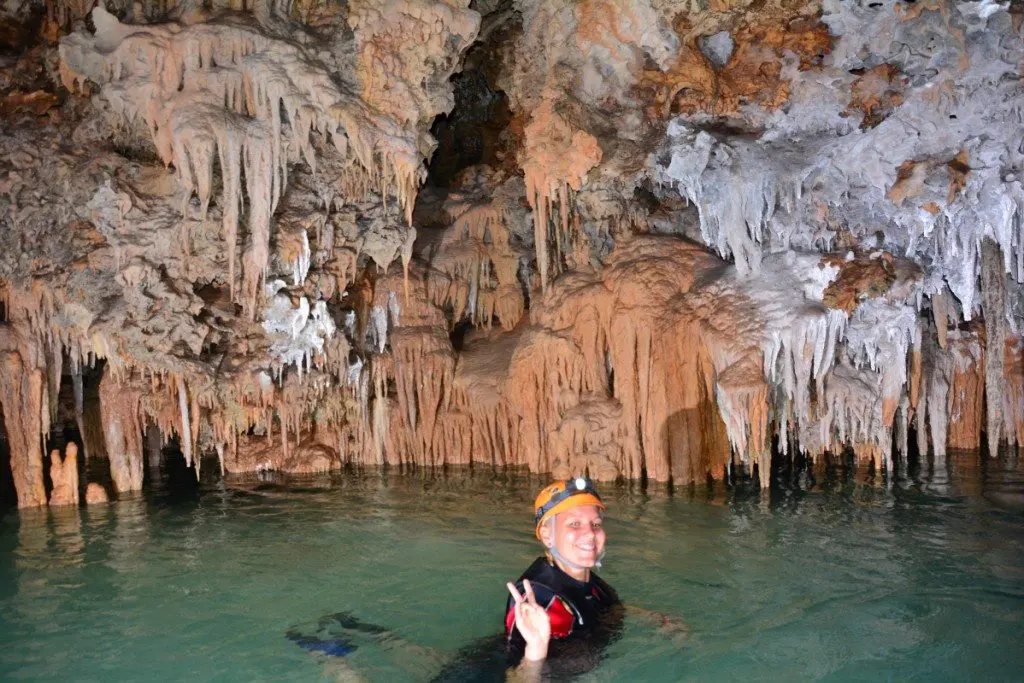 The inside scoop on Rio Secreto
What came as a surprise to me, is that Rio Secreto was not found until 2007.
As the story goes, a local member of the Mayan community was walking, and as he was doing so, witnessed a gecko run by and fall into a mysterious hole. To his surprise, he heard the splash of water after the fall from above, and he himself went to explore.
With no personal history of cave exploration, he contacted experts outside of the local community, who have since mapped the cave and made it accessible to the public.
Though at first I was a bit concerned about conservation of such a sacred place, I was happy to hear that only 10% of the reserve is used for eco-tours, and that a portion of profits received by such tours are not only put back into the local Mayan community but also used to fund conservation of the other 90% of the cave!
Additionally, eco-tours keep groups small, showers are required before entering the water (beware, they are cold), and no personal cameras or jewelry are allowed. Just keep in mind that the formations in the cave are delicate, so please be mind your step or use one of the walking sticks provided.
Though walking shoes with grip are provided, and thanks to a lack of sunlight and any algae formation, the rocks are not slippery, it is still a little hard to maneuver. So please, try and be careful as to preserve this amazing place!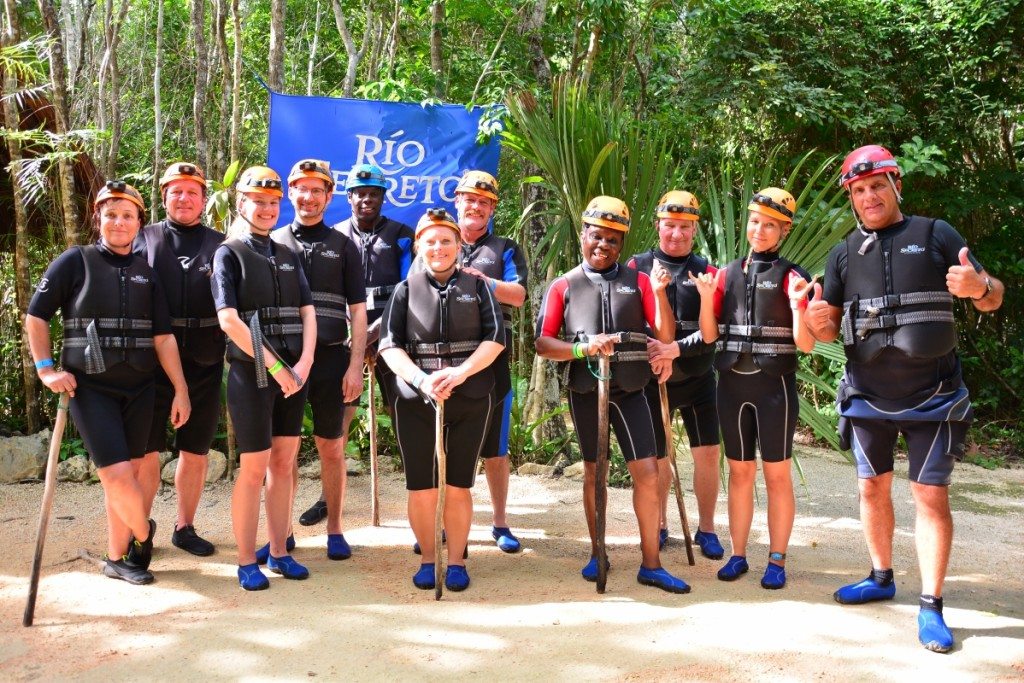 A unique sensation
Whether you are a staunch atheist, a firm believer, or a lover of all things science, I promise you that Rio Secreto will not fail to make you feel "something."
What is so interesting about this place is that paradoxically, a place where no light can enter, a place so filled with darkness, was considered by the Maya to be so holy. It seems as if from the dawn of time, darkness has been associated with evil, as we can't see or tell what is going on around us, but that is not the case here!
Maybe it's just a type of hypersensitivity as a result of a sort of sensory deprivation experience, but it's hard to deny that feeling of awe when you are face to face with thousands upon thousands of years of limestone much older and wiser than ourselves :).
Though I wouldn't suggest this tour if you are scared of the dark or of enclosed spaces, I would recommend it for everyone else. I think one of my favorite parts of the tour is when our tour guide suggested we sit still for a number of minutes, turn off our head-lights, and sit in the stillness, silence, and utter darkness of the cave. It was incredible.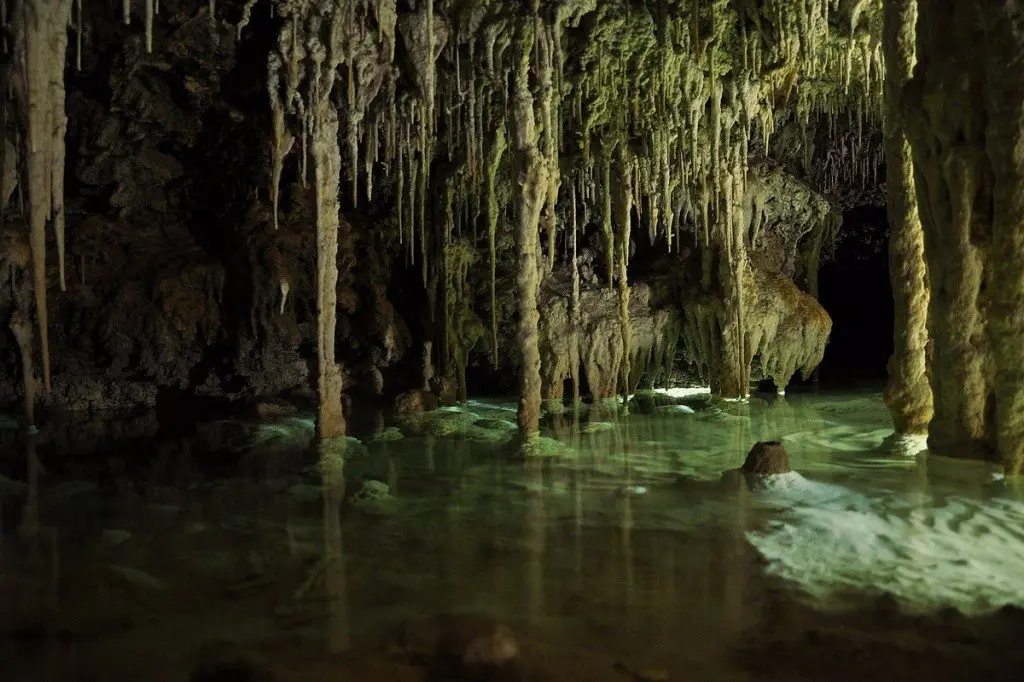 A true blessing
Another one of my other favorite experiences of the tour was getting to meet a holy Maya person and receiving his blessing before entering the cave.
Again, I can't quite explain what it will make you feel, but I will say that you can certainly tell that these people speak from the heart. Coming from the streets of Los Angeles, it's not every day that someone welcomes you by touching their heart and expressing kindness and honor. Even if this is something that doesn't interest you, for me, it is fascinating to look at it as being face to face with a culture completely different than my own. A culture of grace and respect sometimes lacking the in fast-paced style of modern American life.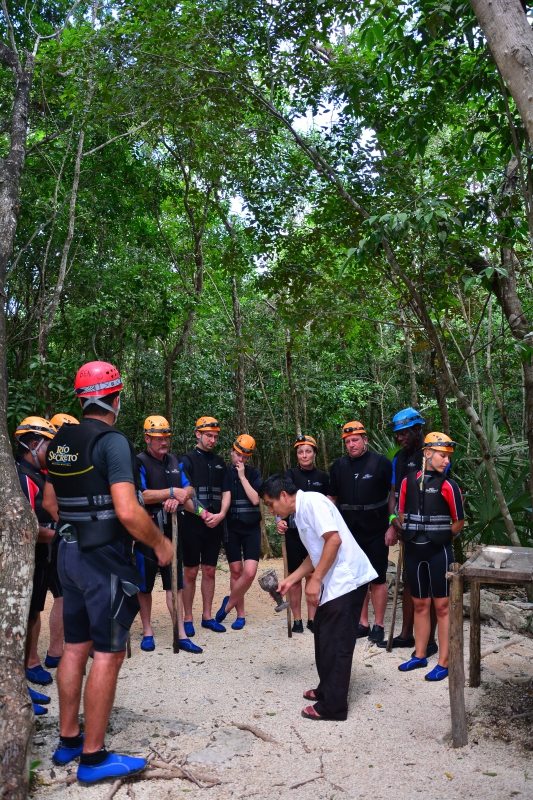 Coming to an end
Once you finish in the caves, you walk back to the main locker area and have a chance to change into dry clothes and shower if you want to. Towels are provided, but you can bring your own if you prefer.
Once ready, you can head to the photo area and check out your pictures. Bringing extra money is recommended, as the photos are at cost, and it is recommended that you tip the tour guide. Thankfully, you get a delicious buffet meal at the end of the tour, including homemade tortillas, rice, beans, chicken, salad, and fruit.
What was nice was to also feel the camaraderie of the tour group after exploring the cave together. It seemed to bring us closer together, and we all shared the different experiences of our lives. Again, you can't deny the power of the cave! So, please my friends, make this tour a priority, especially as this and other caves are not accessible without the help of a tour guide. And don't you worry, I was extremely impressed with Rio Secreto, and it didn't feel like an organized run-of-the-mill excursion that is sold to the masses. Have fun!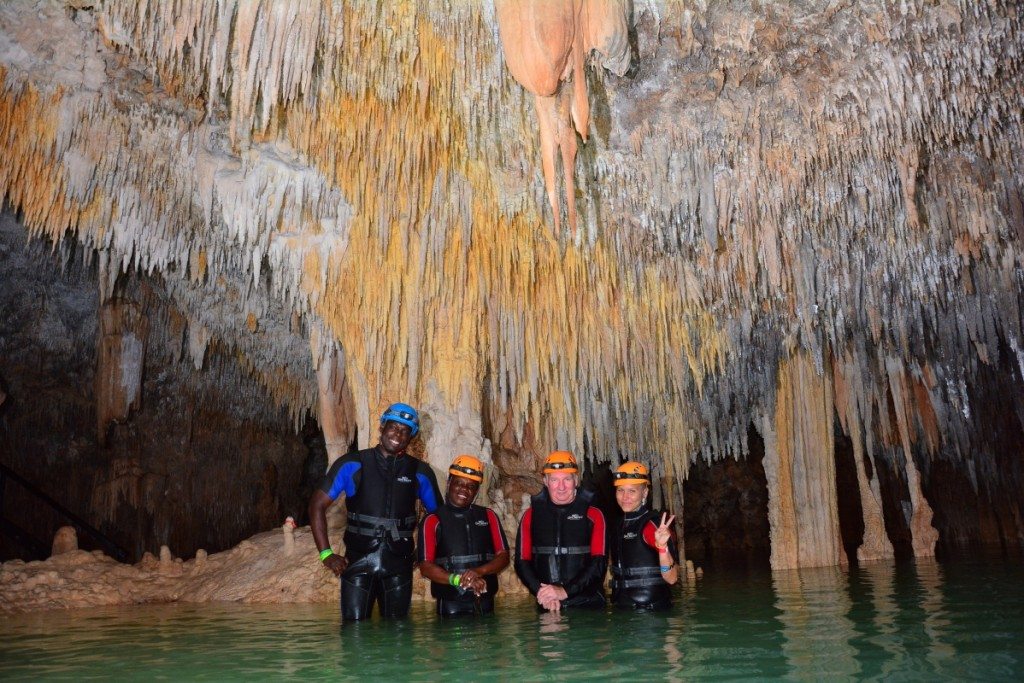 Want to visit Rio Secreto?
Have YOU been to Rio Secreto? Give us your feedback in the comments below?
 Have a question for Travel Blogger Kristina? Get in touch!
---
Trending Now
You may also like