5 Best All-Inclusive Hotels for Christmas in Playa del Carmen
---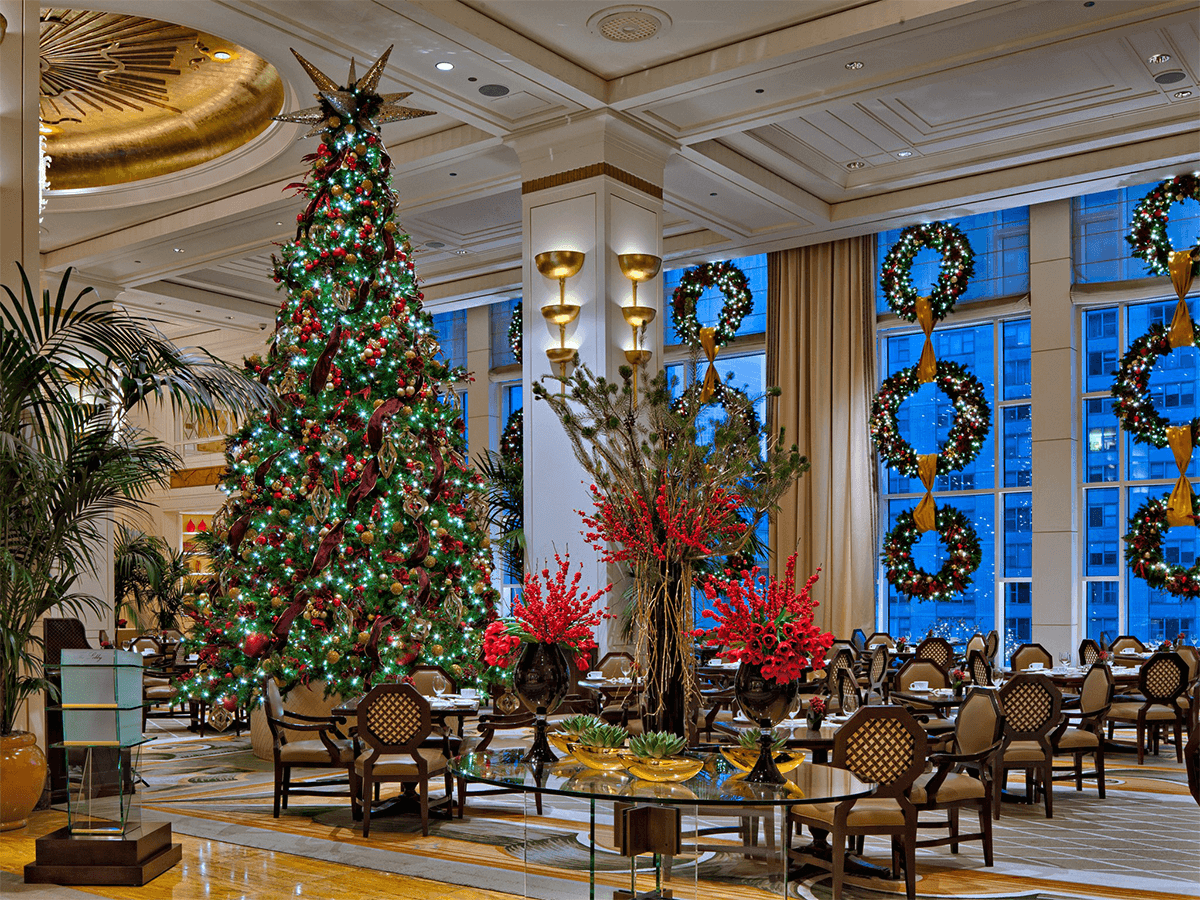 The skies are getting darker, days are getting shorter, and the temperatures are dropping rapidly.
If the thought of spending your Christmas in the freezing cold is giving you a case of the winter blues, then it's time to book a flight to Playa del Carmen!
We have a list of the very best family-friendly hotels to spend this holiday season in style.
So, grab your Santa hat, Christmas presents, and swimsuit, and we'll see you on the beach!
Now Sapphire
This luxury resort is the perfect place for families of all sizes to spend their Christmas vacation.
A young couple, a family with tots, a group with teenagers or a family of three generations, they've got you covered.
Now Sapphire has 496 ample suites and a luxury concept that will make you never want to leave!
The little ones will be over the moon with the festive activities and games in the dedicated kid's club.
Explorer's Club has been specially created for children of 3-12 years of age, and they put on activities such as camping night, Christmas movies, outdoor and indoor playground and lots of festive crafts.
At Now Sapphire, even the grumpy teens will be full of Christmas spirit.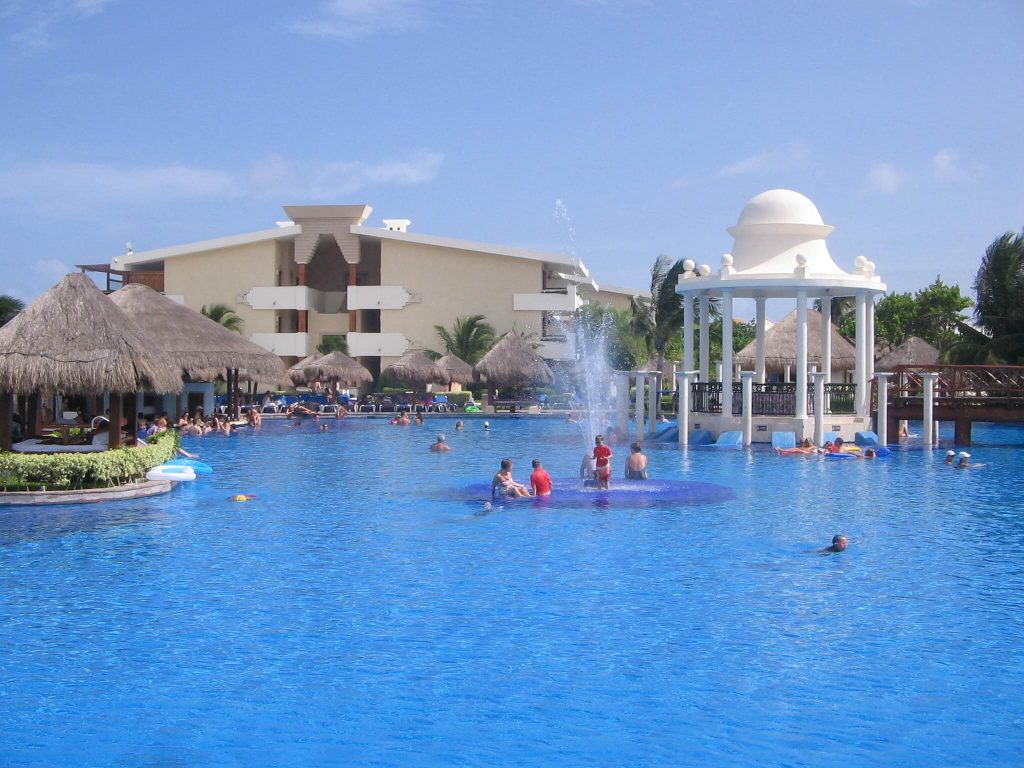 They have created the ultimate hangout spot for the 13-17 year olds, with video games, plasma TVs, ping-pong tables, foosball and water sports.
If you're wanting to enjoy a romantic Christmas evening alone, the teen lounge also puts on evening 'mixers', where the teens can meet others their age and have a jolly old time.
While the little ones are busy with the festivities, you can enjoy the splendid spa with many indulgent treatments and salon services.
Get the family back together to enjoy a big family dinner in one of the 7 gourmet restaurants on site.
Pick from Mediterranean, Seafood, French, Mexican Asian or International cuisine, and keep the whole family happy.
Occidental Grand Xcaret
Nature lovers will fall in love with a Christmas vacation at the Occidental Grand Xcaret.
This breathtaking resort is located in the middle of the famous Xcaret ecological reserve and posts the most beautiful and grounds in all of Playa del Carmen.
If you're looking for an adventurous Christmas, then look no further than this 5-star hotel.
The Occidental Grand Xcaret has an impressive 789 luxury rooms and suites, 5 large swimming pools and 10 bars for those thirsty afternoons.
Forget the conventional Christmas dinner, this resort boasts 11 outstanding restaurants, including an a la carte grill and steakhouse, Sushi restaurant, Mexican hacienda and an authentic wood oven pizzeria.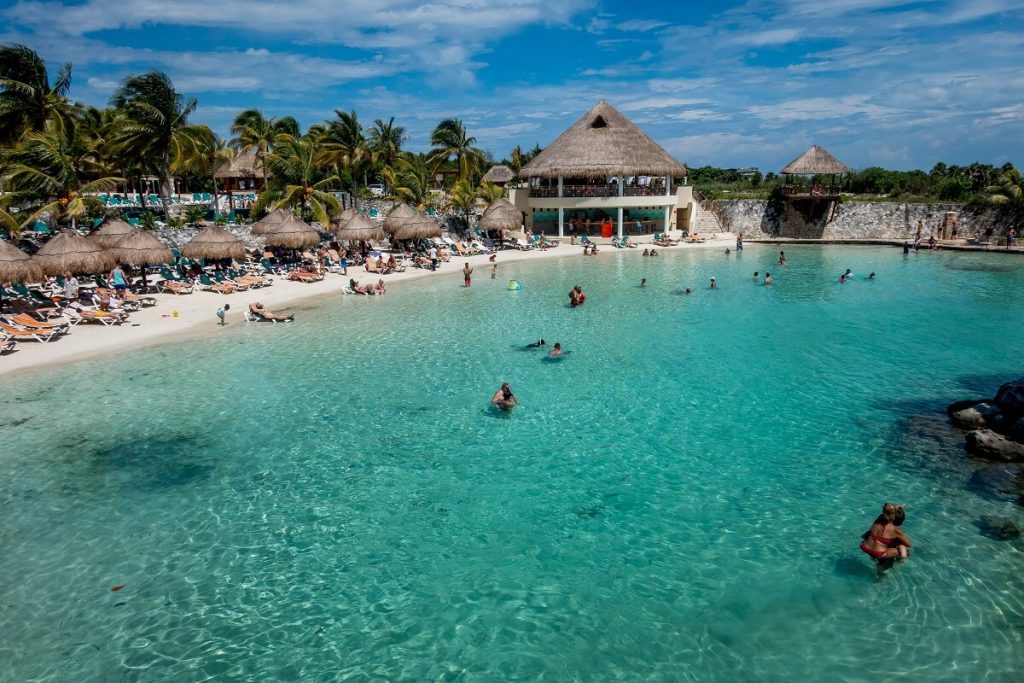 The whole family will never be short of things to do here, from panel boarding and water polo to mini golf, archery and tennis, every day will be jam-packed with awesome activities.
While the kids are having fun in the fantastic kids club, you can sit back and relax on the pristine sands of their private beach, or have a cheeky drink at the side of one of the 5 impressive pools.
One of the very best things about this resort is the fact that their guests get an Unlimited Xcaret Xperience package that is exclusive to their guests.
You and your entire family can explore the award-winning park of Xcaret as many times as you want, and make this a Christmas to truly remember.
Iberostar Quetzal
This is the hotel for family fun in the sun this Christmas!
What makes the Iberostar Quetzal even more special, is that this hotel is located just steps away from the famous 5th Avenue of Playa del Carmen.
Your family can choose to enjoy Christmas dinner in one of the 7 luxury restaurants in the resort or pick a cosy restaurant downtown to eat a traditional Roast Turkey.
During the day, your family can soak up some sun on the beach, splash around in one of the 4 stunning pools, take a kayak out on the glistening turquoise waters or enjoy a game of volleyball.
When the kids need a break from all the adulting going on, they can escape to the Lucy's Kids Club where they will be entertained all day long.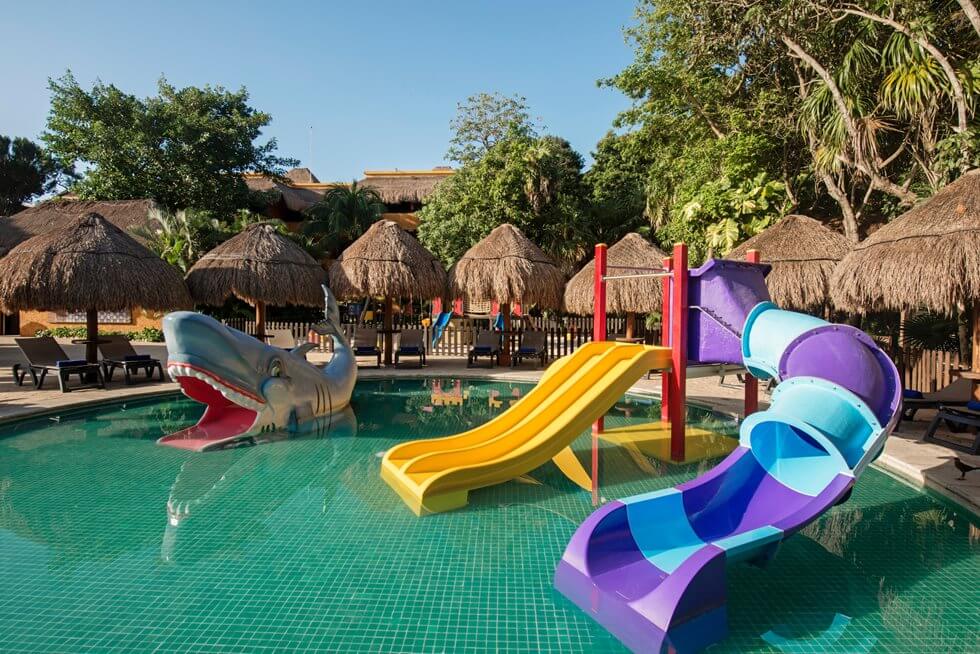 Festive activities including seasonal movies, games, and crafts will have them in the Christmas mood in no time.
After a long day of fun in the sun, kick back and relax at one of the many luxury bars, watch the seasonal live shows or pay a visit to the exclusive spa.
Dreams Tulum
Dreams Tulum is the perfect beachfront Christmas getaway for families, couples and even single in search of some winter sun.
Located on a jaw-droppingly beautiful stretch of Tulum beach, this 5-star hotel is the perfect backdrop for your Christmas vacation.
Dig into breakfast, lunch and dinner in one of their 6 world-class restaurants, or enjoy the most decadent desserts and coffee at the Coco Cafe all day long.
For a truly romantic Christmas dinner, Dreams Tulum has a spectacular Bordeaux restaurant serving fine French cuisine.
Or, for a big family Christmas dinner, head down to their seaside grill where you can enjoy the very best of surf and turf.
The whole family will love the many activities available at this amazing resort.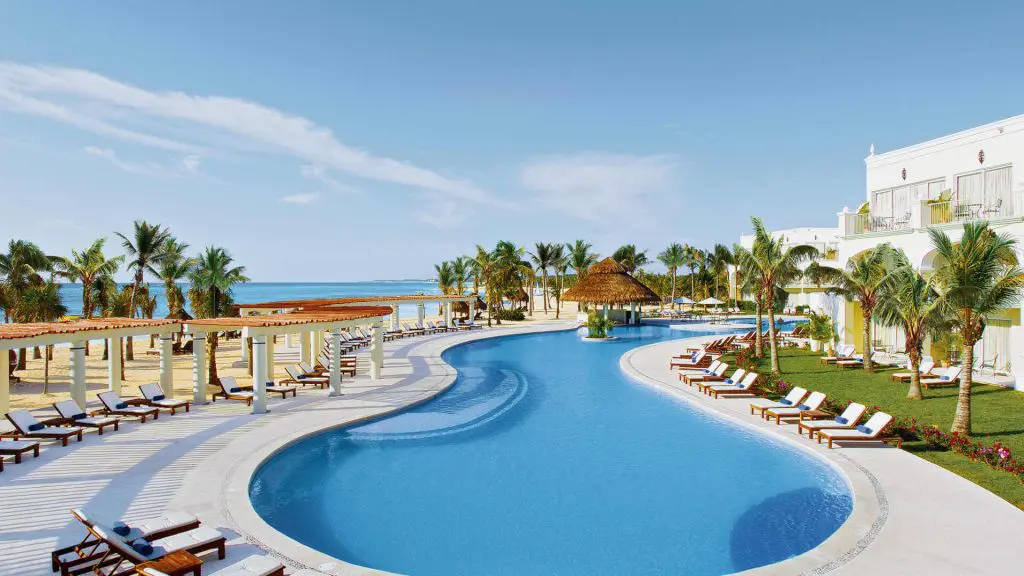 Tennis, volleyball, dance lessons, Euro Bungee, Yoga and kayaking are just a few of the amazing activities available.
While the adults relax poolside, the little ones will be taken care of by the spectacular staff in the Explorer's Kids Club.
Children from 4-11 can enjoy camp-outs, movie nights on the beach and arts and crafts, so they will be busy all the way up to Christmas day.
Marina El Cid
This charming, family-friendly resort is located in one of the cutest towns in the Riviera Maya, Puerto Morelos.
Thanks to the small town feel of this fishing village, you will really feel like you're enjoying a traditional family Christmas.
However, there's nothing ordinary or plain about the amazing Marina El Cid resort.
This beautiful hotel boasts one of the biggest pools in the area, with over 22,000 square feet of glistening blue water.
The kids will absolutely love the many slides and waterfalls, while the adults can while away the afternoon at the beautiful swim-up bar.
Thanks to Marina El Cid's close proximity to one of the only full-service marinas in the Riviera Maya, you can find a whole world of snorkeling, scuba diving, sea fishing and catamaran tours right at your doorstep
After a long morning of water sports with the family, you can relax on the white sandy beach, or head to the health and wellness center for an invigorating deep tissue massage.
Finding a place to enjoy a great Christmas dinner won't be hard at this hotel.
There are 5 different dining options available, including an International, Italian, and seafood gourmet restaurants.
Interested in booking?
If you would like to discuss this hotel further with one of our expert travel consultants here at PlayaDelCarmen.com be sure to give us a call on our toll-free number 888-537-9797.
Or
Alternatively, contact us via email at customercare@playadelcarmen.com
Are you thinking about visiting any of these hotels for Christmas 2017? Let me know which you choose in the comments below!
---
Trending Now
You may also like