Coincidance Music Festival – 2016
---

This is not just a party!
As an admitted music snob, and long time lover of all things techno, I could not be more excited to celebrate the return of Coincidance Music Festival to Playa del Carmen.
Not only does this 4-day festival allow you to dance 2015 away in numerous beach clubs, rooftop pools, and secret jungles, but it has also rounded up some of the world's most respected DJ's.
Now let me explain what I mean by most respected DJ's. Though many ticket buyers may be sold after they hear of a beach-side event on the picturesque Caribbean coastline of the Riviera Maya, as a native of Southern California, it takes a lot more than a sunny beach to tickle my fancy.
Okay, a legendary jungle party in a Dali-style tree house (see below) is a bit hard to beat, but for me, it's truly about the music.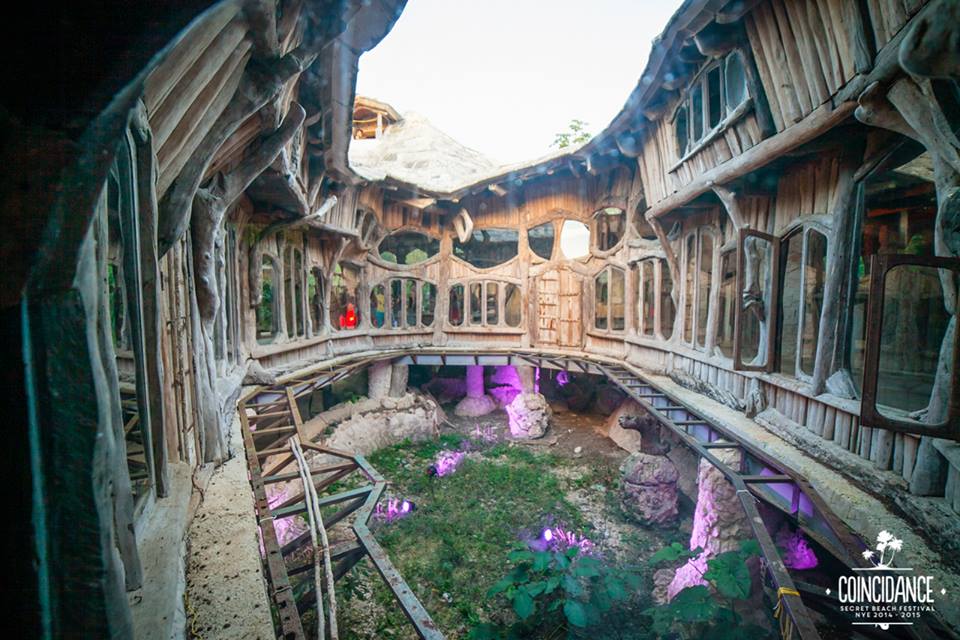 Coincidance 2016 Artists and Lineup
Having been fortunate enough to grow up in Los Angeles, go to college in San Francisco, and spend months traveling throughout Europe, I have been able to see what I consider some of the world's best DJ's in some the greatest music festivals and clubs around the globe.
Websites like soundcloud and traxsource, or music providers like Spotify have only made it easier to connect to great music, and for a music fanatic like myself, I find myself sitting for hours upon hours streaming and searching for the most talented electronic musicians of our time.
That is why I was thrilled when I learned of Coincidance 2016's selected DJ's. The line-up looks bigger and better than ever before, with major headliners coming from all over the globe to help get the New Year started in the right way. This NYE extravaganza not only allows you to replace your winter fur coat for world famous headliner, and Venezuelan native, Fur Coat, but also allows you to witness traxsource.com's first (Jimpster) and sixth (Fred Everything) top rated DJ's of 2015.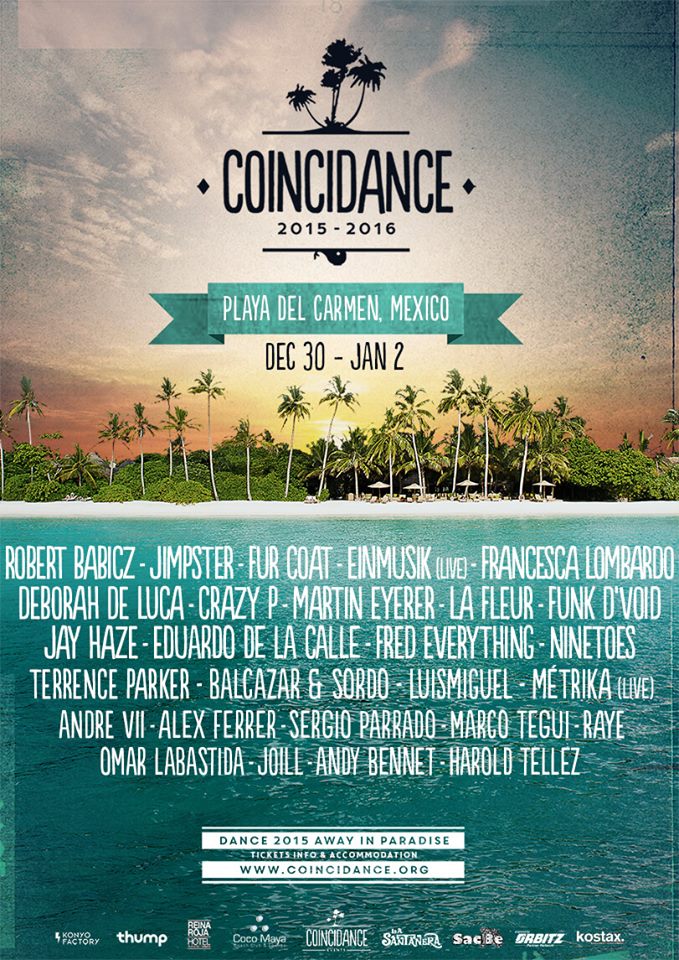 If that is not enough, this event also features UK outfit Crazy P, Robert Babicz (PO), Deborah De Luca (IT), Einmusik (GE), Francesca Lombardo (IT), Martin Eyerer (GE), La Fleur (SWE),Jay Haze (UK), Eduardo de la Calle (ES), Funk D´Void (UK), Ninetoes (GE), Terrence Parker (US) and local talents such as Balcazar & Sordo (MX), Miguel Puente (MX), Louie Fresco (MX) and,  Metrika (MX).
Check out a taste of Jimpster (one of my all time favorite DJ's) here:
Top 10 winter music festivals
Aside from its fantastic location and world class lineup, Coincidance has become one of South America's most highly rated events and should definitely be an experience for your New Year's Eve bucket list! Both Pulse Radio and THUMP have celebrated this as one of the most highly recommended and biggest electronic music events this NYE (limited to 4000 people).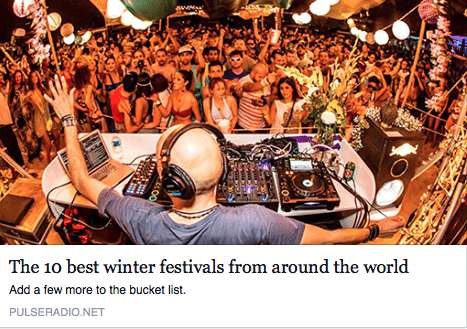 Pre-parties:
If that wasn´t enough this year Coincidance is also bringing you 3 great pre-parties, in Colombia, Mexico, and the United States to really get things started.
DJ/ Producer Burnski from the UK plays Club Octava in Bogota on November 28th.
Friday, December 4th, the party continues to Mexico City at club Tara Roma, where behind the decks you can see Swedish legend Axel Boman.

The final blow out party will be held on Saturday, December 5th, as Joeski headlines a TBA venue during Miami's Art Basel Week.
December 30 – January 2,  the party will return to Mexico as Coincidence Music Festival 2016 kicks off the new year in Playa del Carmen.
Coincidance Venues: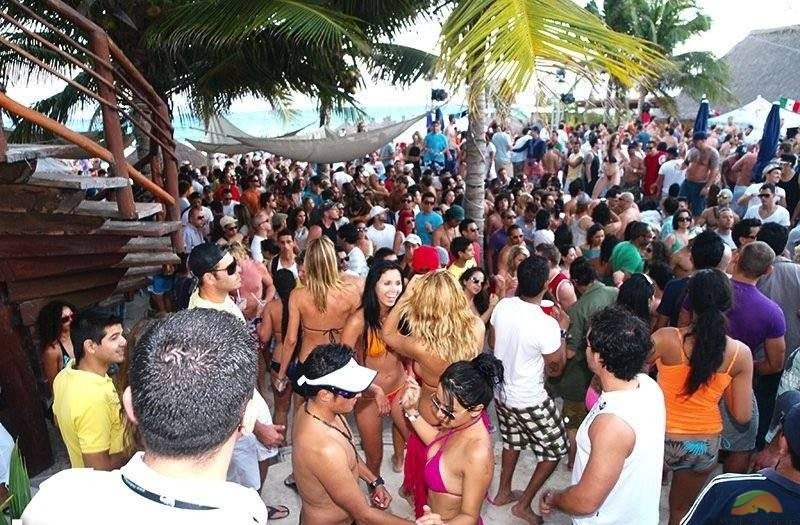 This year Coincidance will be held in 4 different venues:
30th of December at La Santanera Club with two different rooms, known as one of the best clubs in Playa, located on 10th and 5th.
31st of December at Coco Maya Beach Club & Lounge, named one of the top 100 clubs in the world by DJ Mag, located on the 12th and the beach.
1st of January at Reina Roja, a unique and exciting hotel with a different concept, located on the 20th and 10th avenue.
2nd of January at the famous Dali-style tree house in Sacbe Jungle Ecovillage, a 15 min drive from Playa del Carmen.
Tickets:
Early birds tickets are sold out, but regular tickets are available now.
4-Day Pass: $165.
VIP Pass: $275.
1-day tickets are also available.
Don't Miss Out!
Travelling to another country is not always easy, nor is it cheap, but flights have rarely been cheaper due to the current Mexican Peso exchange rate! Let playadelcarmen.com help you book your trip and plan everything with ease!
Want to attend Coincidance Music Festival in Playa del Carmen?
You can buy tickets here using promo code Playadelcarmen.com to get a 10% discount.
Want more information? Check out the OFFICIAL VIDEO
Have YOU been to Coincidance Music Festival?
Give us your feedback in the comments below?
 Have a question for Travel Blogger Kristina? Get in touch!
---
Trending Now
You may also like