Illustrations of Charles Hart-Benton Inaugurate Andaz Salon
---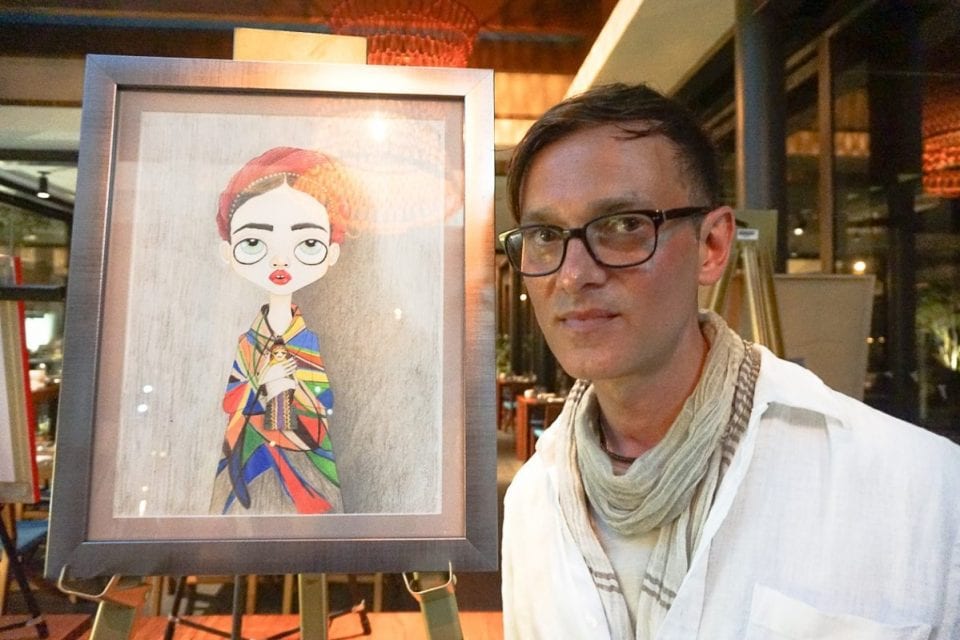 Last Saturday saw the opening of yet another new cultural space in Playa del Carmen: Andaz Salon.
Andaz Salon is a unique concept designed to facilitate the encounter and interaction between tourists and locals with painters, musicians, film directors, photographers, and more.
You know, the creative types.
I had the great fortune of attending the inauguration of this stellar concept held at Andaz Mayakoba, a luxurious five-star resort located in the eco-complex of upscale hotels known as Mayakoba.
It's here that I met the highly talented and extremely friendly Charles Hart-Benton, a fashion illustrator whose works were chosen to inaugurate this new space for artists and their fans.
Charles Hart-Benton: Artist, Designer, Illustrator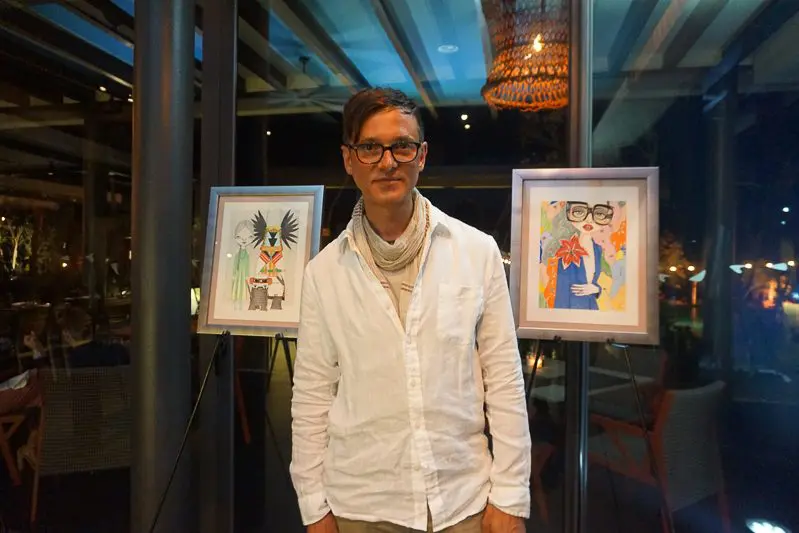 Born in Italy to a family of wealthy Russian emigrants who had fled the onset of the Russian Revolution, Charles Hart-Benton grew up surrounded by luxurious prints and tailor-made garments made out of the finest tailor-made materials the European oligarchy could buy.
Fascinated by this world of high-class elegance, his love for haute couture led him to London where he studied arts and fashion design at the illustrious Central Saint Martin.
His unbridled talent and his appreciation for fashion design as an art set him off on a spectacular career designing for some of the top fashion houses of the world.
Prestigious brands such as Emanuel Ungaro, Guy Laroche and Givenchy flirted with and benefited from Charles's beautiful creations.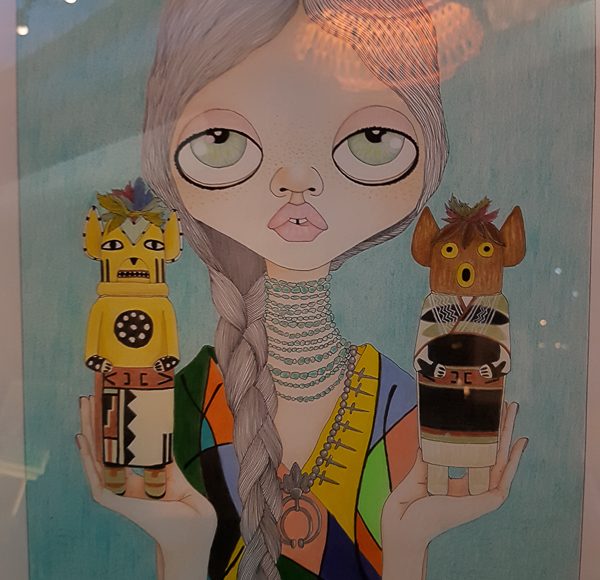 London, Paris, New York, and Los Angeles served as his stage.
But something was missing, and Charles knew that something just wasn't right on the inside.
He needed a change.
"I decided that fashion was not — and it's not — what it used to be," explains Charles in an interview held at the Andaz Salon inauguration.
"It has changed to a point where it is not an art anymore. The beauty of fashion, which is really art and wonder, it's gone. It's all about how much money you can make out of this, and everything is so commercialized. And it kind of hurt me as a, not just as a designer, mostly as an artist, as a human being."
So one day he made the decision that so many of us struggle with on a daily basis. See, Charles decided to give up the comfort and security of working as a respected fashion designer to pursue his passion in illustration.
The Birth of Stella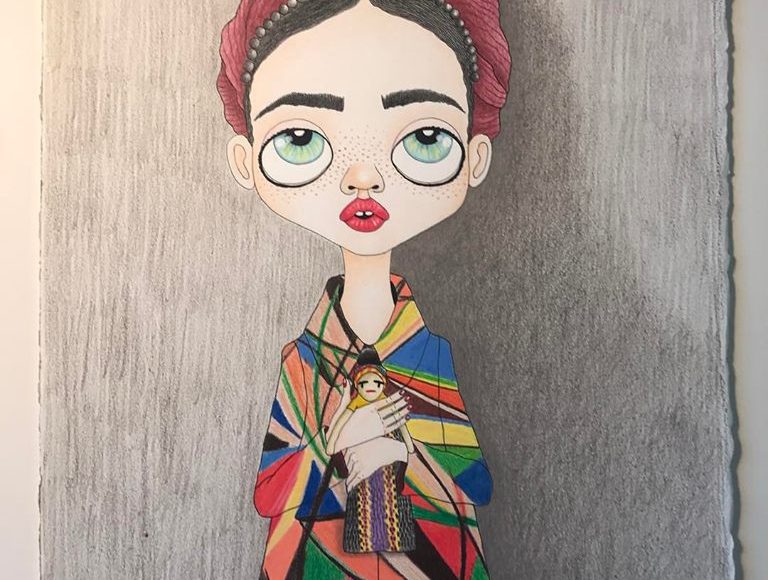 During the first few months of his newfound freedom, Charles unleashed his passionate creativity on thick Archer's paper, applying colored pencils, markers and sometimes watercolors to bring new and exciting characters to life.
There was one in particular that he liked, a character who would become known as Stella, who he dressed in a haute couture outfit from Valentino. He posted the work on his Instagram account and that was it.
Then, one day while working on an illustration Charles received a call from his partner, whose excitement led to an initial confusion.
"My partner called me and he was really excited," relates Charles.
"Valentino, Maison Valentino, picked one of your illustrations and posted it on their Instagram account!", said his partner.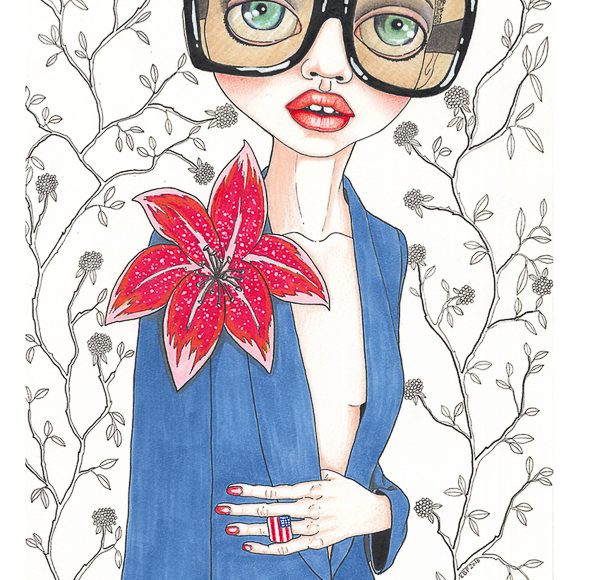 Charles continues.
"But the way that he said Maison Valentino, because that's in French, maison means house, he said what sounded like Macy's as in Macy's like the department store. And I was like, "What is Macy's doing…"
"I didn't understand, but he was so excited. Eventually, I figured it out that it was Maison Valentino and I got really excited too."
"Really!" said Charles to his boyfriend. "Yes," he responded back, "they're already at 27,000 likes!"
The Illustrious Work of Charles Hart-Benson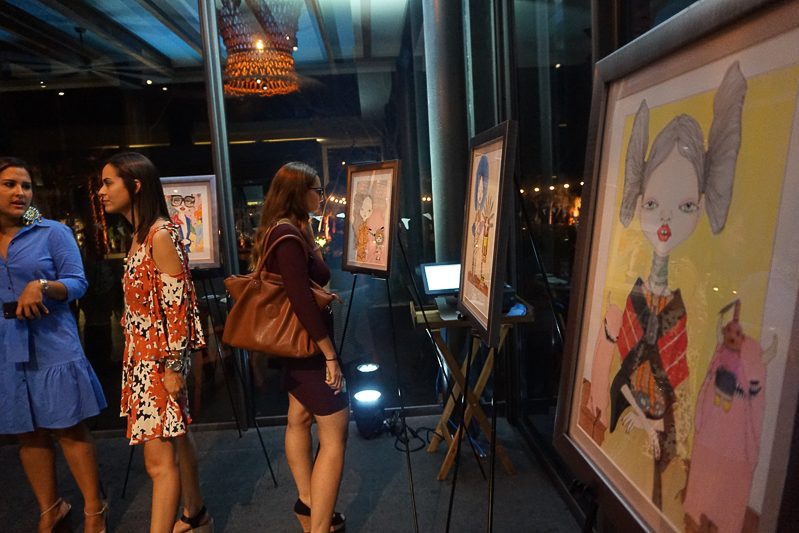 In March, Charles published his first book. This beautiful 80-page treasure contains 72 drawings and illustrations all created by the artist.
"It was actually this amazing artist in Woodstock, his name is Stephen Kerner, who actually suggested to me that I should do a book," says Charles.
Stephen had been helping Charles out with some prints he was putting together for some clients in Manhattan.
Based out of Stephen's studio in Woodstock, the two worked non-stop over a two week period to get the book ready to be published.
Today, the beautifully bound fine art book full of Charles' stunning illustrations can be purchased online at blurb.com and amazon.com.
The Philosophy of Charles Hart-Benton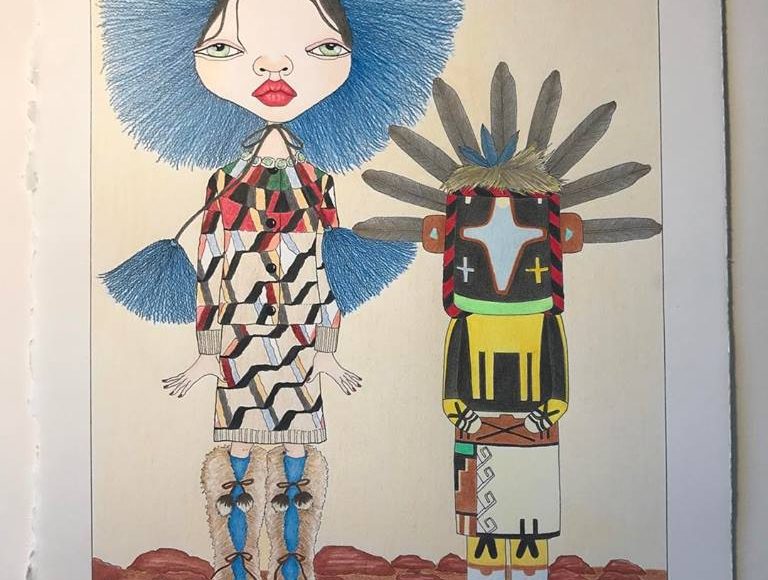 Charles left behind a successful career as a fashion designer to pursue his passion as an illustrator. In part, his decision was based on the tendency to focus more on profit than on the beauty of fashion as an art.
On the other hand, as Charles so nicely put it, he wanted to follow his heart.
His advice for others who may have the same dilemma?
"Try what your instinct tells you to try at that time. You should always do what you want to do," he says.
"Just follow what your passion is. It's not even about what your dreams are but about passion. What are you passionate about? It could be anything."
Asked about his words to live by, he summed it up just as naturally and generously as he was with his answers during the entire interview:
"Wonder. Beauty. Persistence. Dream. Love. Respect. Joy. And fun. Life should be fun."
About Andaz Salon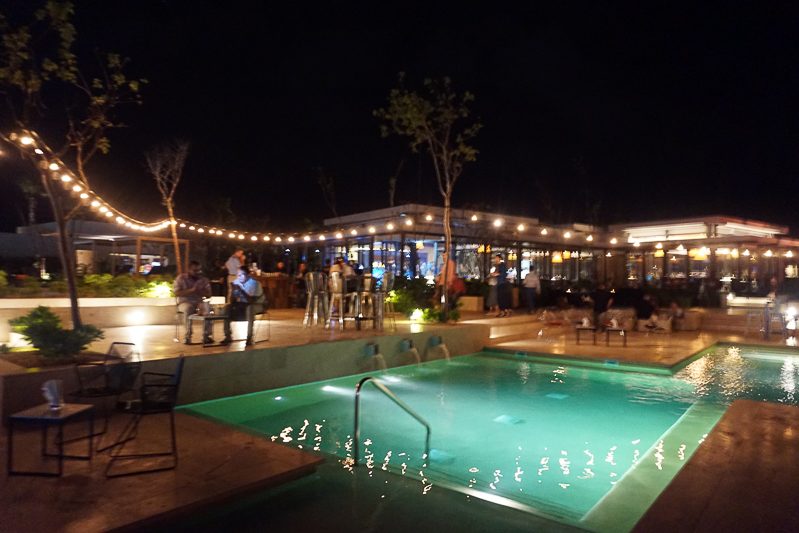 Andaz Salon is a virtual venue and series of events that deliver cultural experiences for Andaz Mayakoba guests and neighbors, encouraging creative inspiration through evocative content and spirited discussions with local influencers and experts.
Each Salon event is designed to imaginatively impassion our guests through a new experience, and to connect them with like-minded individuals, ultimately sparking creativity. The events reflect the passion and vibe of the local community while connecting travelers with kindred spirits and artistic minds.
Want to attend the next Andaz Salon event?
Our travel specialists have you covered like a building wrapped by Christo.
You can reach them toll-free at 888-537-9797!
---
Trending Now
You may also like