Ambience, Cuisine Impress at Koh Thai Restaurant in The Fives Plaza
---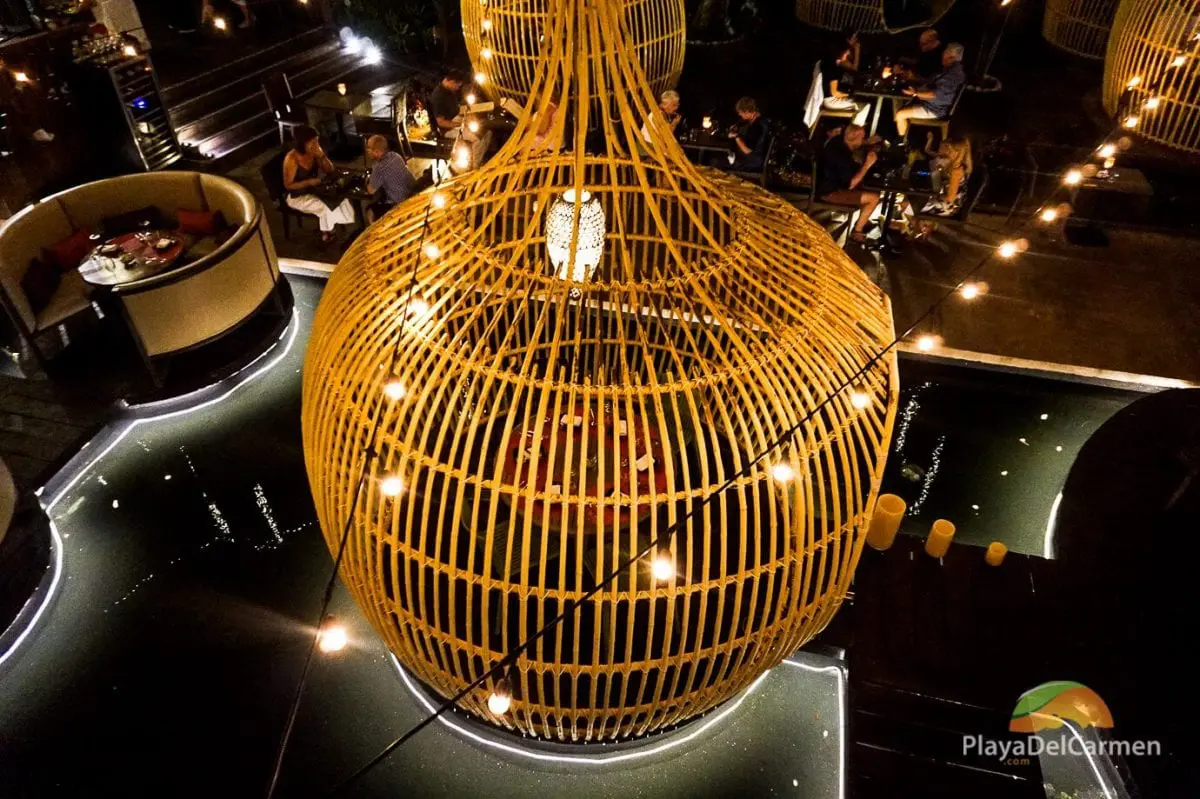 The Koh Thai Restaurant is a delicious, upscale eatery located in the luxurious in The Fives Plaza.
Part of the Azul Fives resort and The Fives residencies, this quaint commercial area with its large open patio is home to several great drinking, dining, and even wellness options which are also open to the general public.
We recently visited The Fives Plaza to do something I sorely miss at the other great Playa del Carmen restaurants: eating some good Thai food.
Praise be to Buddha.
My Love Affair with Thai Food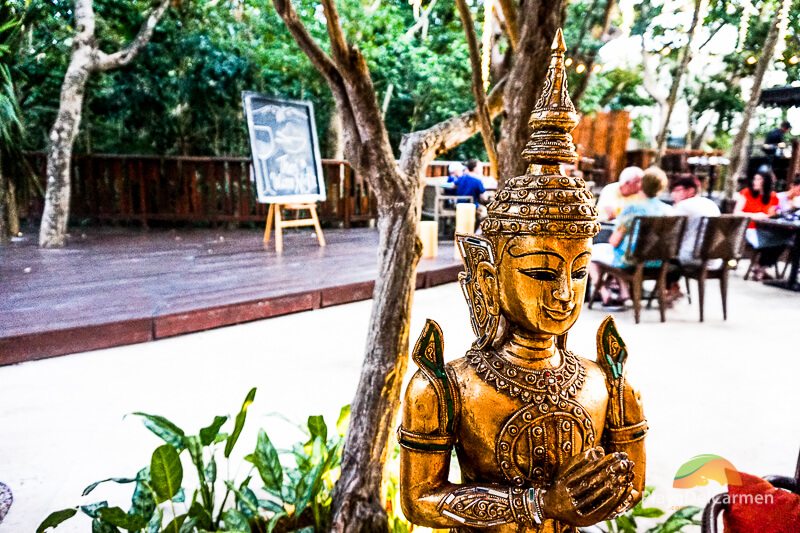 I admit that I love cuisine from all over the world.
I grew up on Lebanese food, which I still consider to be the best ever (sorry, I'm biased).
But with Thai, I was what you would call a late bloomer.
Growing up, the local restaurants with their oversized golden dragons and their Americanized version of Chinese food proved to be my only contact with Asian cuisine.
Only later in life would I learn that much like Tex-Mex, this wasn't representative of China's rich and diverse culinary traditions.
It also took me a while to learn that Asian cuisine encompassed so much more than just Americanized Chinese food.
I was probably around 20 years old before I ever had the opportunity to experience the wonderful combinations and depth of flavor of the cuisine from Thailand.
In fact, it was Thai food that first got me hooked on spicy food and complex flavoring.
Once I discovered the Tom Kha Gai soup, my conversion was complete.
Koh Thai Restaurant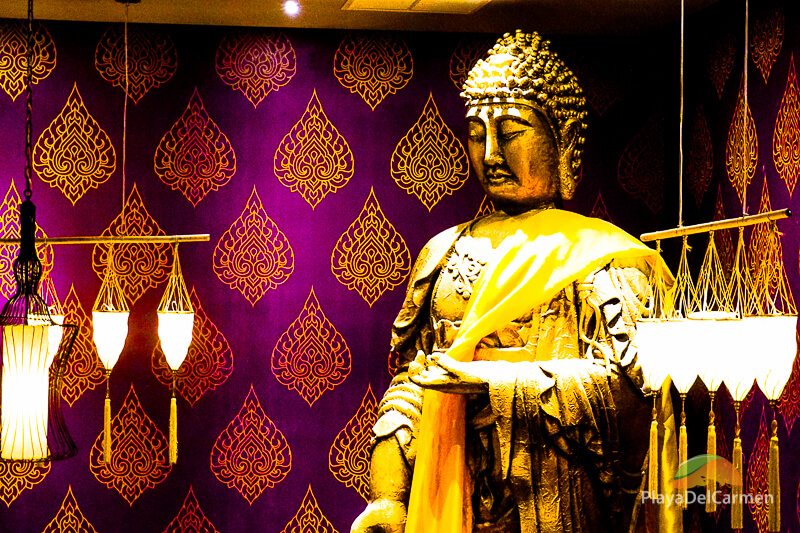 So, as you can imagine, my Pavlov reaction immediately kicked in when we got the invitation to try out the cuisine at Koh Thai restaurant.
At the same time, however, having experienced incredible Thai food elsewhere, I know that not all that glitters is gold (and not all those that claim to be Thai have good Thai food).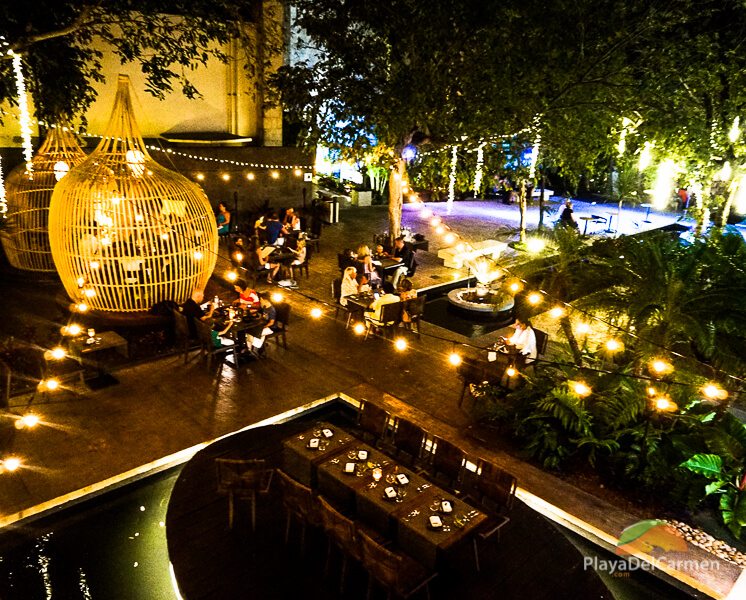 So with that in mind, we arrived at The Fives Plaza at sundown just as the hanging lights dispersed throughout the garden patio had been turned on to illuminate the posh seating arrangement and low-key yet upscale vibe.
In the middle of the outside dining area, bulbous-shaped bamboo structures housed several intimate dining areas separated by small waterways set in between the wooden planks of the floor and several half-mooned shaped booths situated around large, round tables.
Ambience, check.
Koh Thai Cuisine: The Appetizers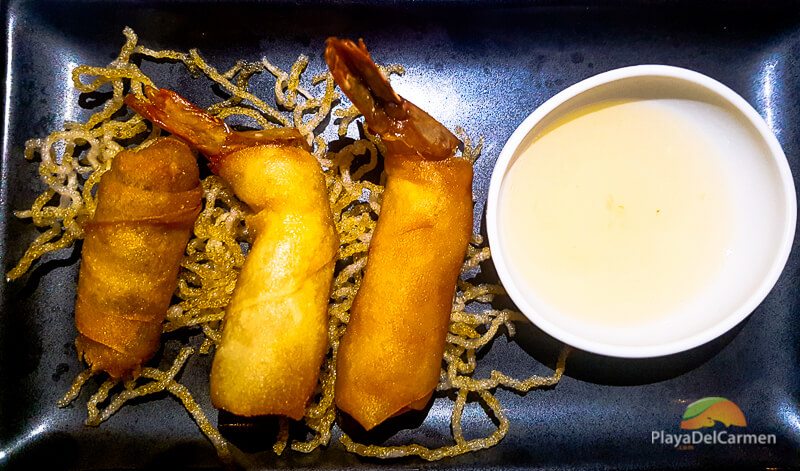 Now for the good part.
I'm embarrassed to say that I'm getting hungry just thinking about the food I ate last weekend.
The menu at Koh Thai is divided between a diverse selection of appetizers, soups, and salads to get you started before you dive into the main courses, which are comprised of curries, rice and noodle dishes as well as the chef's specialties.
We decided to go start off with two different appetizers: the stir fried spicy clams and a dish called Manohra, which are deep-fried prawns covered in rice paper rolls and served with a sweet and sour sauce.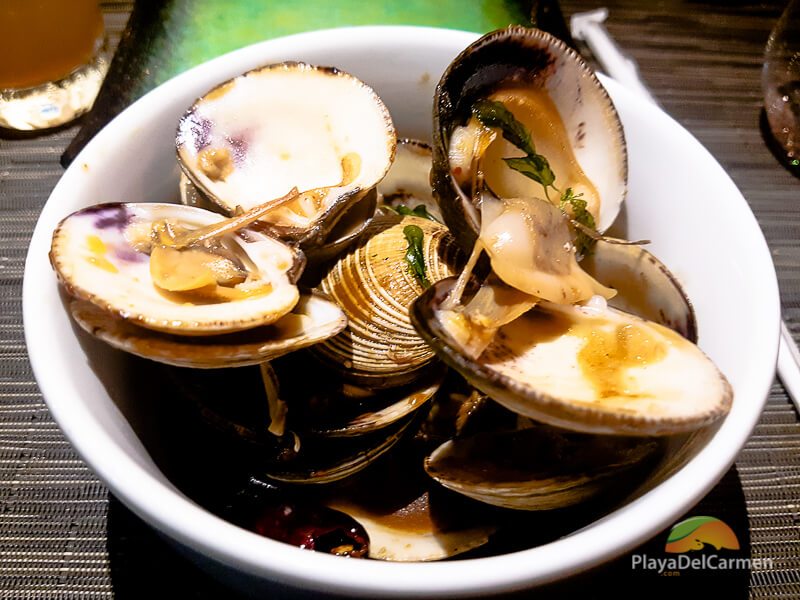 Both dishes boasted good flavor and were cooked to the point of perfection.
If I had to pick a winner here, which I feel obliged to do, then it would be the stir fried clams.
What stood out most about this dish was the delicious sauce in which the clams were served. Made up of shallots, lemon basil, and Thai chilies, it is why I made sure that no drop was left in the bowl before it was whisked away by our friendly waiter, Adriano.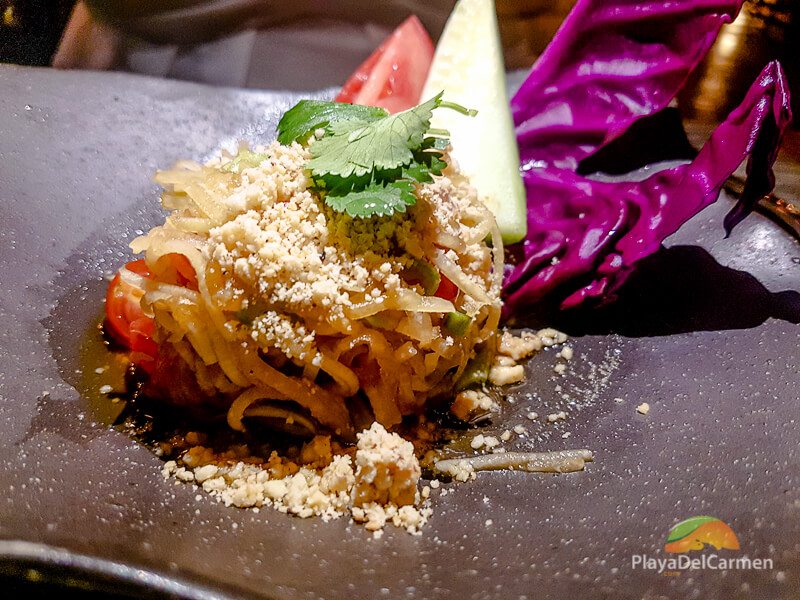 Happy with our selection of appetizers we received the second course of our four-course meal: a spicy green papaya salad served with dry shrimp and toasted peanuts as well as a Tom Kha Gai soup.
For those of you have never tried this soup before, do so now.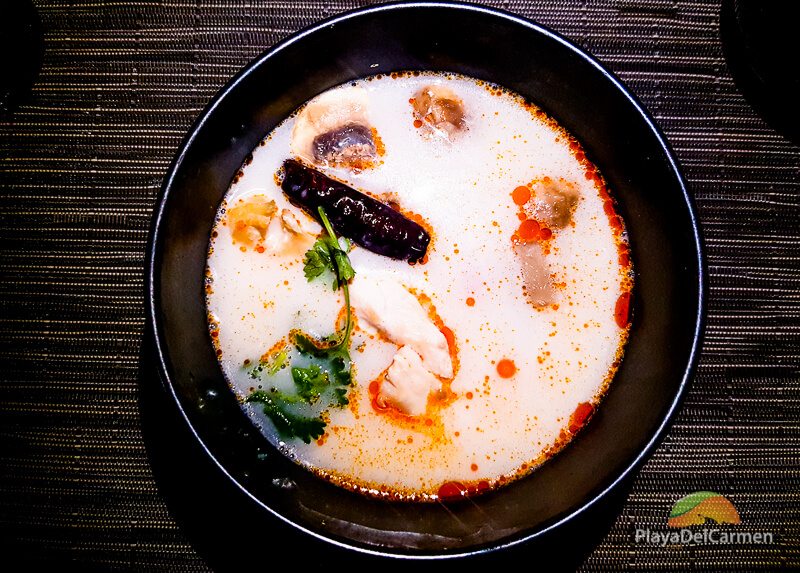 Served with a coconut milk and chicken broth base, the soup is filled with bits of chicken, lemongrass, fresh coriander, mushrooms, and a touch of chili pepper.
Wow.
Saving the Best for Last: The Entrées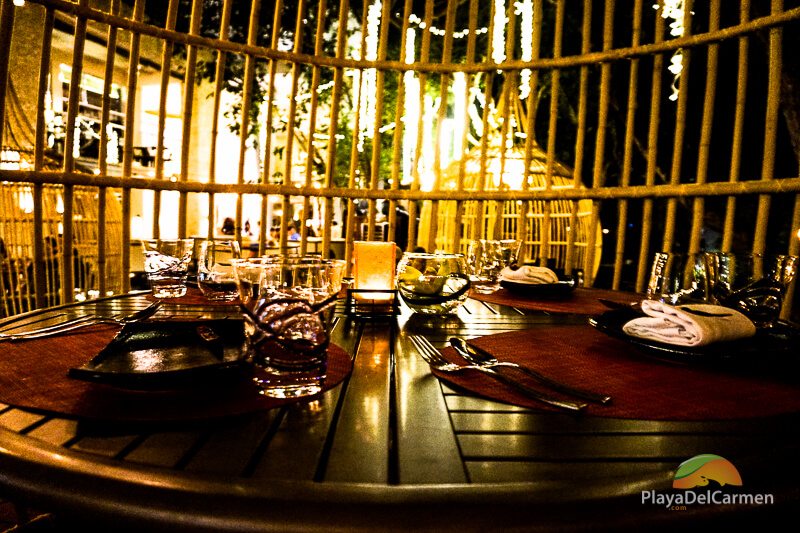 Already feeling that bliss associated with good food, beautiful company, and a wonderfully romantic atmosphere, we sipped on our wine and enjoyed a few laughs while waiting for course number three.
Meanwhile, a Willie Nelson look-alike crooned country tunes in the background.
Not exactly Thai, but it was fun to listen to Johnny Cash's San Quentin while taking in the tropical vibes at The Fives Plaza.
Then, in what seemed like a short amount of time, out came our entrées.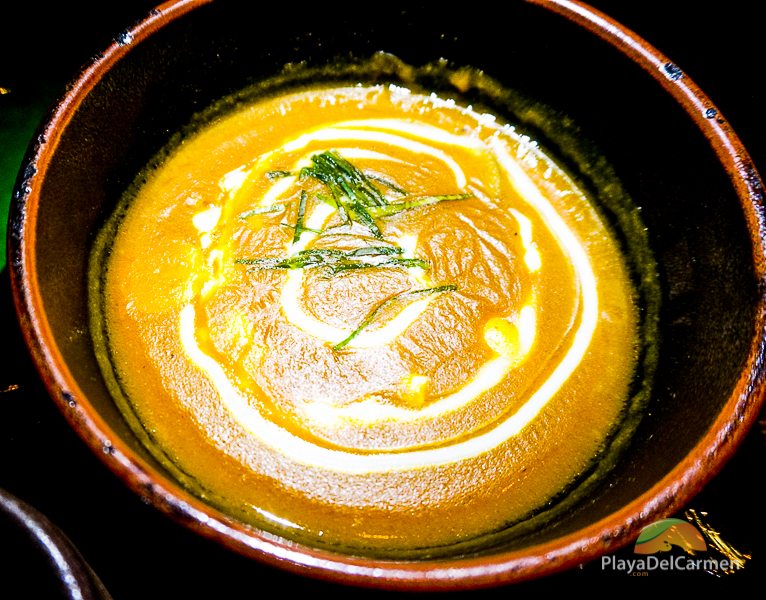 I chose the stir-fried beef and my lovely partner opted for the egg-stuffed lamb meatballs.
The meatballs were soft and served in a soup-like combination of coconut milk, yellow curry, and sweet potatoes.
The dish was as tasty as it was fantastically aromatic.
My dish, however, took the cake.
Called Beef Nua Pad Nam, which I can only imagine means "way too delicious beef" in Thai, it was exactly that.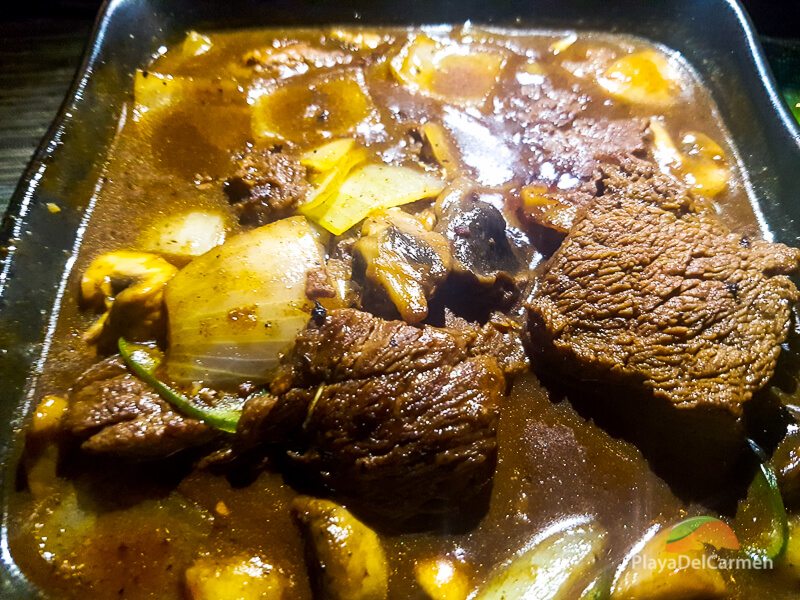 Each bite was followed by a long and heartfelt "mmmmm", accompanied by the simultaneous arching of my eyebrows and the widening of my eyes.
Yeah, I really liked it that much.
It's not even a complex dish; stir-fried beef, onions, mushrooms, and shallots in a savory beef broth and oyster sauce.
Did I mention that the sauce was perfectly spiced and the meat was melt in the mouth tender?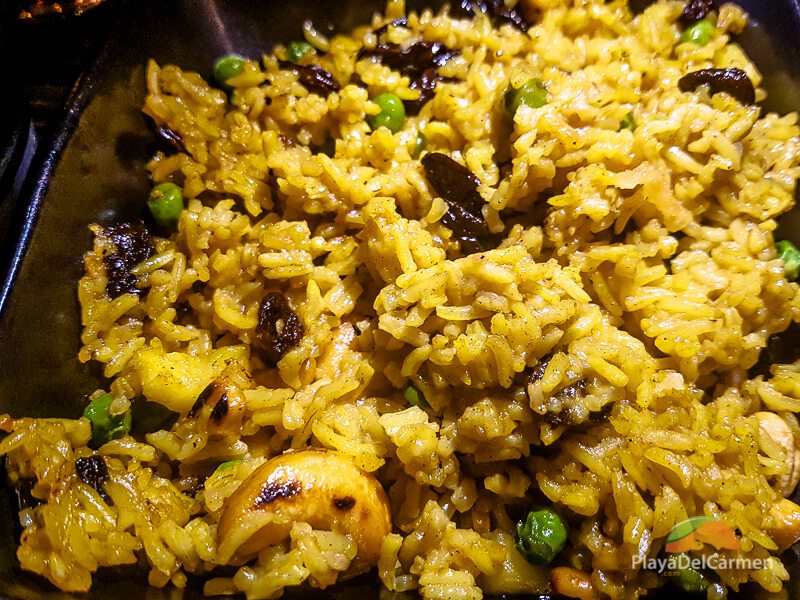 Although not on the menu, we ordered both our plates with a side of vegetable rice which was almost as good as my wonderfully delicious stir-fried beef.
I recommend you ask for it as well.
The Crème de la Crème: Dessert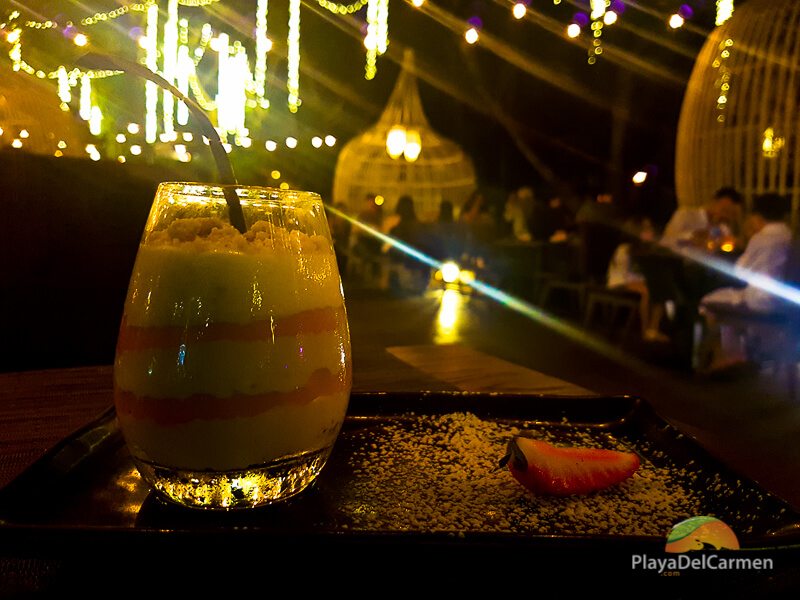 That was unfair.
The first three courses had left me with no room for dessert.
You know the feeling when the button on your pants starts to leave an indention in your stomach?
I was that kind of full.
But hey, you can't write about a four-course meal and only have three.
So, braving the wrath of my girth and the lack of appetite following that incredible meal, we ordered coffee and a dessert.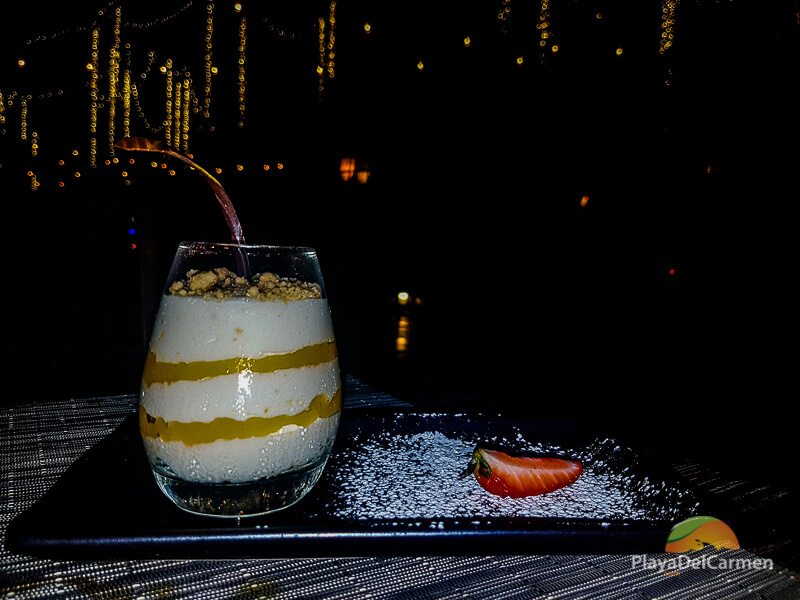 But not just any dessert mind you.
This was a mango parfait.
Honestly, happy to be drinking my coffee and giving my stomach a rest, I didn't even try it at first.
Then I did.
Layers of mango separated by a rice mouse proved enough to get the better of me.
And so I ate that too.
My Koh Thai Review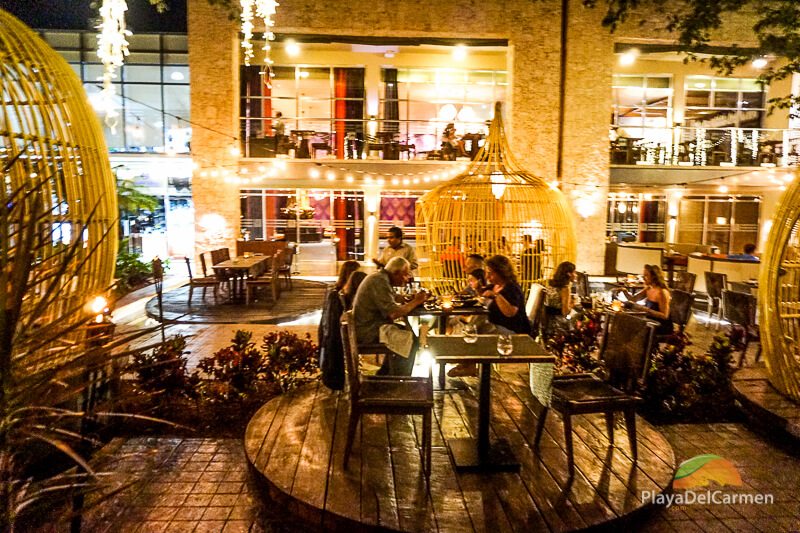 By this point you already know what I am going to say.
You probably think that I have already converted to Buddhism or have been paid off by Koh Thai.
Neither are true.
If you've read this far you know that I loved the food, so I'll just leave it at that.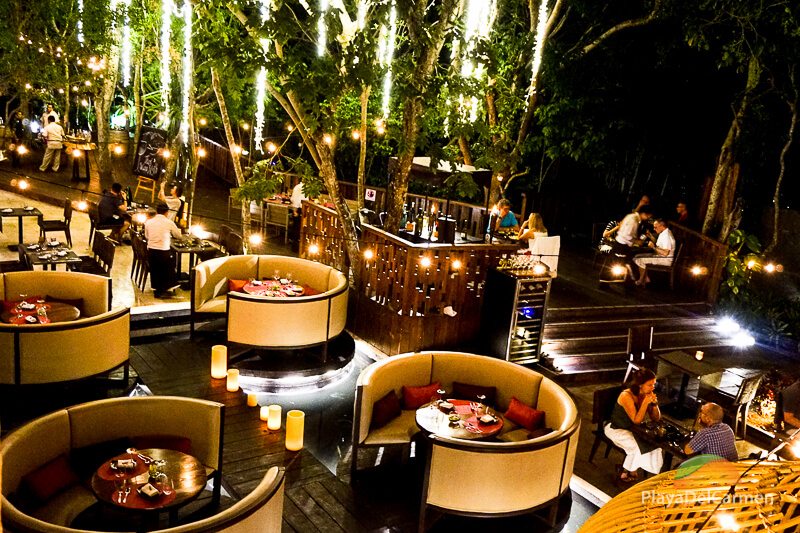 I also mentioned the ambiance, which is an ideal spot for those of you looking to romance the one you love with a wonderful meal in a nice setting.
The place is a bit on the pricey side, so do expect to spend about $100 USD for your four-course meal for two sans drinks.
So, that said, I just want to sing a little praise for our waiter, Adriano.
Adriano embodies one of the main reasons why Playa del Carmen and the Riviera Maya are such popular tourist destinations worldwide: the genuine hospitality and friendliness of the people.
Adriano was not only attentive and professional, he was also extremely nice and helpful.
He was a major reason for us having such a pleasant experience.
About The Fives Plaza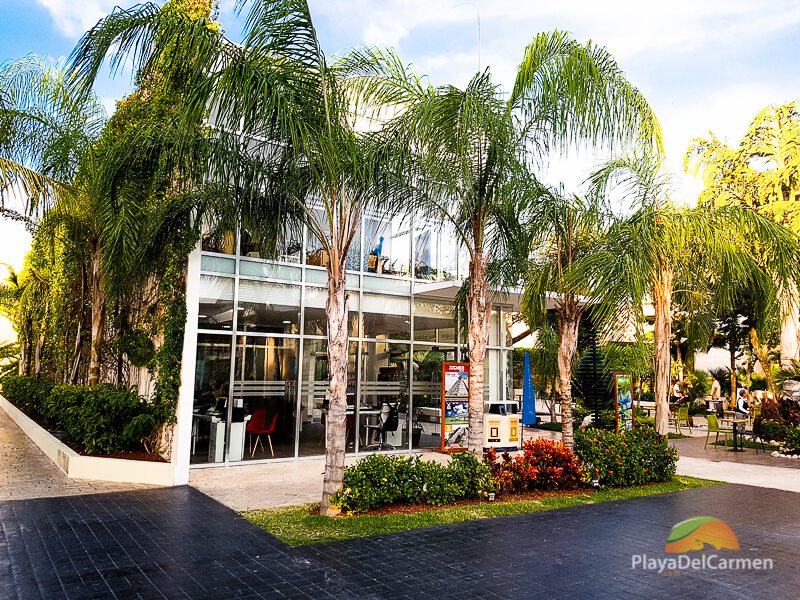 You would be incorrect to think that The Fives Plaza has only one restaurant or is only for guests of the Azul Fives resort.
In fact, the three restaurants, four bars, numerous boutique shops, and world-class spa are open to the general public.
In addition to Koh Thai, guests can also enjoy some delicious Japanese food at Oka Sushi, take in some bistro cuisine at La Brasserie, do some tequila tasting at 1910 Cantina, or try one of over 30 gins at The Gin Bar. Moreover, there's also a wine bar called Club 82 with frequent wine tasting and wine pairing classes.
However, if you'd rather combine wellness with a romantic meal then the Zen-like atmosphere at Vassa Spa will have you clicking on all chakras in no time.
All restaurants are open from 6:00 p.m. until 10:30 p.m, and the Gin Bar is open until 1:00 a.m.
The Fives Plaza is located in the Azul Fives resort near Xcalacoco beach.
Ready to be transported to a land of tropical paradise?
Our travel specialists got the mojo and the deals to help you do exactly that.
Call them today toll-free at 888-537-9797!
---
Trending Now
You may also like