How to Choose the Right All Inclusive
---
With all the options of all inclusive resorts in the Mayan Riviera, other than choosing the vacation deal of the week, how do you go about choosing the right hotel for your vacation?
1. What Ambiance do you Want?
Adults- only, kid-friendly, gay, couples, singles… The intended hotel atmosphere can greatly impact your vacation.
2. What Size Resort do you Want?
All inclusive resorts can range from the small 30 room hotel to the mega sized 4000 room complex. Do you want a more cozy feel or do you want tons of services to choose from?
The bigger the resort, the more options in terms of restaurants, activities and entertainment. When the resort is smaller, you have a better chance of creating a social circle with the other guests and getting to know the staff.
3. Is the Beach Important to You?
Like it or not, not all beaches are created equal. There are rocky areas, spots with coral, sugar-fine sand, really big waves and some hotels with no beach at all. Not everyone is a beach person, and some prefer to see the turquoise ocean rather than swim in it. Research your hotel to make sure the beach is the one you want.
4. What do you Like to Do?
Some want golf, a spa, a kid's club, nightly shows, a disco on site, tennis, a gym, Spanish lessons, a swim-up bar, yoga, dancing etc. The list could go on and on. We realize you come on vacation to relax, but once you do feel like moving, what is it that you will want to do?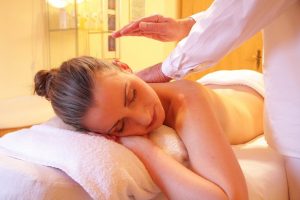 5. How Often Will You Leave the Resort and Head Into Town?
Playa del Carmen is the main town in the Mayan Riviera, but the Mayan Riviera is about 125 miles (200 kilometers) in distance from start to finish with Playa in the middle. If you like to head into town every day for a stroll or shopping, make sure you choose a hotel nearby.
6. How Fancy are You?
Will you only drink Grey Goose or is Bacardi acceptable? Do you need a suite, a king bed and a duvet? Satellite TV? 24 room service? A butler?
Star ratings are there for a reason. Don't book a 3 star if you will complain about the quality of the vodka, or that there is no filet mignon at dinner. Be realistic with your expectations and book a vacation that will meet them and make you happy because isn't that the point of a vacation?
7. Read Reviews
Answer questions 1 through 6 and then filter read through the reviews you find on the resorts you'd like to book. The reviews are written by people that have actually been there. The pictures are not photo shopped magazine pictures. Obviously, you have to take some and leave some but this will give you a real idea of what you should expect.
Now hopefully you're better equipped to choose a resort that fits you best. Just one more piece of advice. Breathe, you are on vacation. Not everything will go as planned all the time so don't sweat the small stuff and make sure your memories are happy ones.
Want to book an all-inclusive in Playa del Carmen? See our list of the best rated all-inclusive hotels.
---
Trending Now
You may also like