THIS Is Where You Can Find the Best Cocktails in Playa Del Carmen
---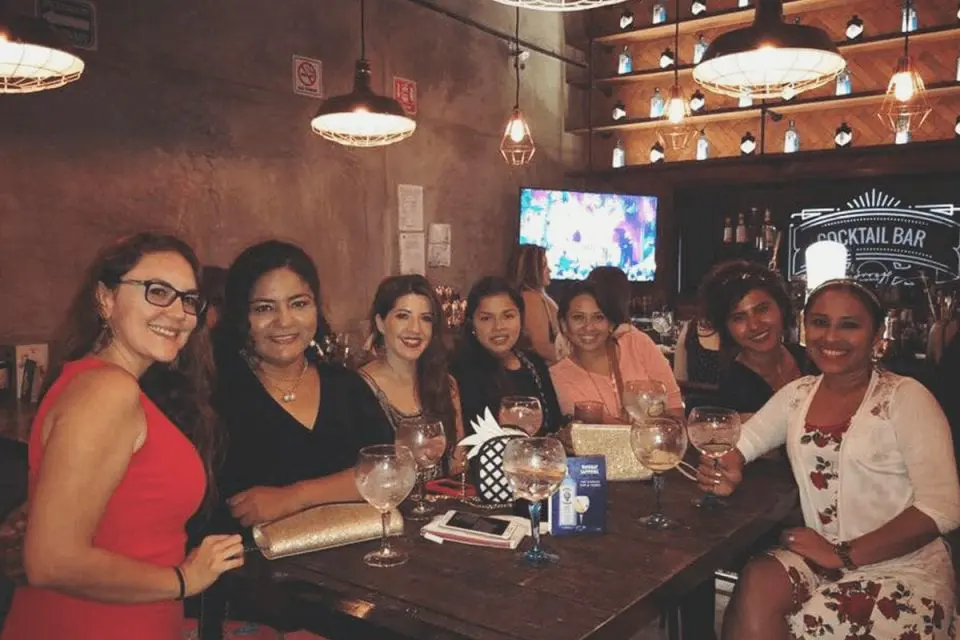 Cocktail lovers, rejoice!
There's nothing (in my opinion) more relaxing and satisfying than sipping a cold cocktail in paradise.
Why is it that all alcoholic beverages taste better at the beach?
The perfect cocktail has to be just the right temperature, have just the right amount of alcohol, and of course, be deliciously refreshing. Nobody likes wasting money on watered down sugary yucky-ness.
Sometimes, in built-up touristic areas, you'll find bars that are more concerned about getting people through the door than they are about their reputation and the quality of their service.
However, here in Playa del Carmen, we are the kings of cocktails, it's just knowing where to look.
How much should you be paying for a good quality cocktail in Playa del Carmen?
If a cocktail is priced on the menu between 110-190 pesos it should be a good quality beverage.
Above these prices, is slightly expensive.
Anything below 110 pesos often means you get bottom shelf alcohol.
If you consider yourself a little bit of a cocktail connoisseur keep reading to find out where to find the best cocktails in Playa del Carmen.
1. Sundowner Yacht Club
The Sundown Yacht Club is a new restaurant and bar open in Playa del Carmen, and boy do we love a good newbie!
The food and drink here are in a league of there own.
The goods they turn out here wouldn't look out of place in a high-end restaurant in New York City.  We highly recommend this place! It's perfect for a special occasion or a night out with the girls.
Unsurprisingly it's fast becoming one of the hotspots for locals.
To say the cocktail list is enticing would be an understatement, they are prepared perfectly, and are great value for money. Win, win!
'Happy Hour' runs from Tuesday to Saturday from 4 pm to 8 pm, it includes 2 for 1 cocktails and oysters for 20 pesos.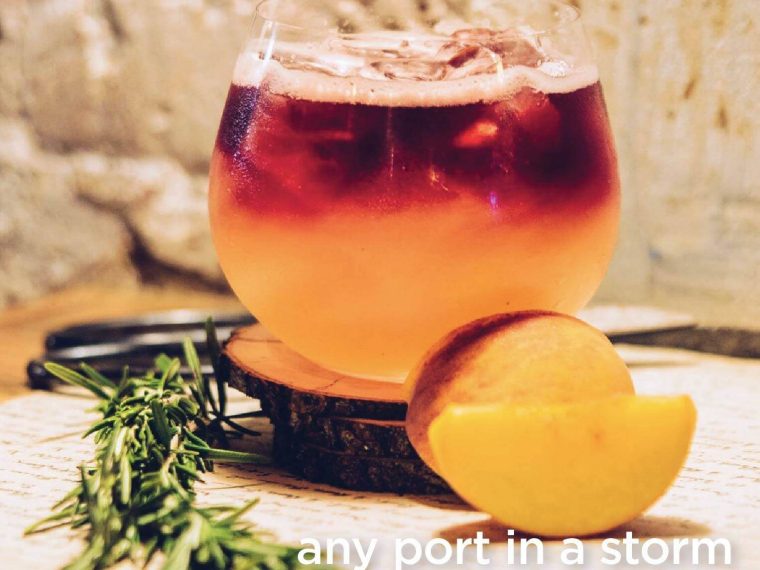 It's the first Australian restaurant to open in Mexico and is located on the south end of Playa del Carmen. It is on Avenida Aviacion in the same plaza as Casa Sofia. 
Let us know if you decide to check this place out for yourself, we would love to hear your thoughts.
2.  Nau Restaurant
Restaurants that don't emerge on 5th Avenue usually have to fight for recognition.
Nau Restaurant has proven itself a winner in both food and drink. People return time and time again to this place because they simply love it. They boast a mouthwatering Mediterranean style menu and an array of tantalizing cocktails.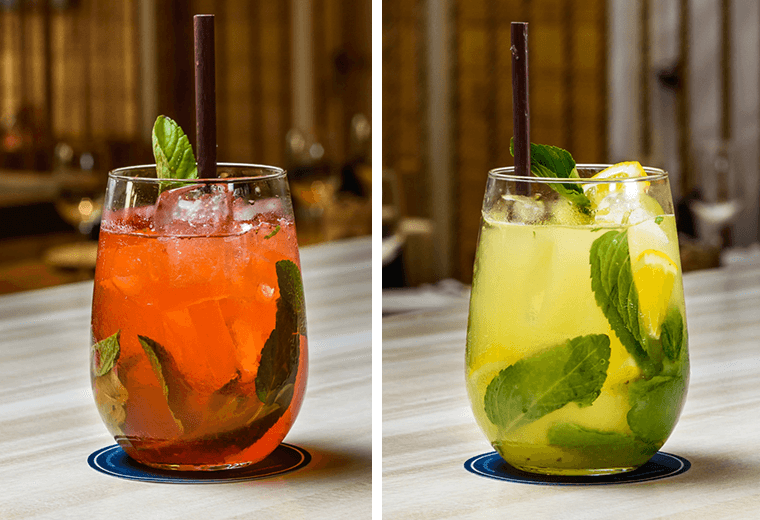 If you're a gin lover, you're in luck because it's their specialty here. At Nau, you are guaranteed to get premium brand liquor in a cocktail bursting with flavor.
Couple a few drinks with an awesome meal, and trust me, you're guaranteed to have a great night. It's always nice taking a lazy stroll down 5th avenue after a meal to help burn off those extra calories. 😉
Nau Restaurant is on 15th Avenue between 8th and 10th Streets.
3. Afrodisiako Restaurant
If you are craving a European themed night,  look no further.

Playa del Carmen is home to many European communities, which means we've got a great selection of food.
At Afrodisiako you can find Italian/Mediterranean style cuisine and great cocktails!
From the outside, it looks like a little boutique cafe but this place is more than first meets the eye.
Tucked away in the edges of 26th street,  It has just a few quaint tables outside on the porch, where you can sip on some amazing cocktails as you watch the world go by. It's the perfect afternoon pit stop.
Afrodisiako is on 26th Street between 5th Avenue and 10th Avenue.
4. Dirty Martini Lounge
Not many bars in Playa del Carmen take their time to carefully craft a drink.

Dirty Martini Lounge is a bar that has been around for a while and has stood the test of time for a good reason.
If you're a local or returning visitor you'll know there's no other place to get a better martini than here. However, if martinis aren't really your thing they have a large menu of options, and of course specials on Tuesday!
The perfect way to end a day in the glorious Caribbean sunshine.
Dirty Martini Bar is on 1st Avenue between 10th Street and 12th Street.
5. Bronze
Bronze is becoming an increasingly popular hangout on a Friday night largely because they offer up free gin and tonics to all women from 8pm-11pm.

However, if gin doesn't appetize you they also have an impressive range of cocktails up for grabs. My favorite has got to be the Tropico, it's refreshing, juicy, and delicious.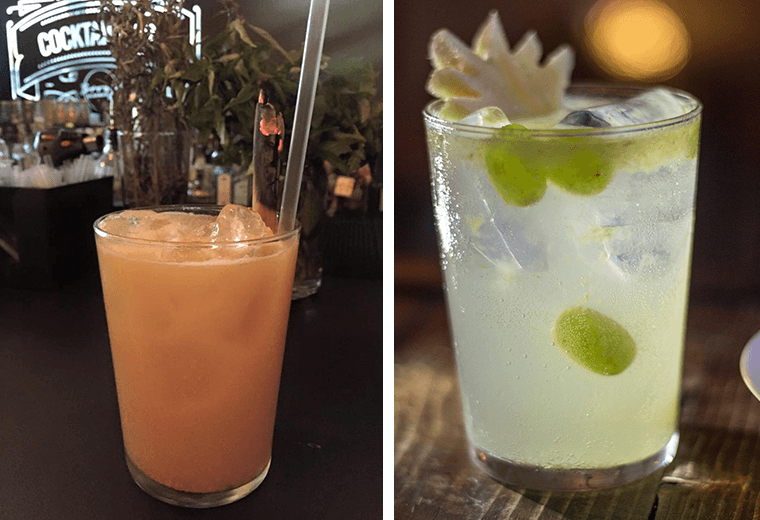 Bronze is on 38th street between 5th and 1st.
Which one will you visit first?
Do you feel like we missed any out? Be sure to let us know in the comments section, we would love to hear from you. 🙂 
---
Trending Now