5 Top Tips: How to Keep Cool For Your Destination Wedding
---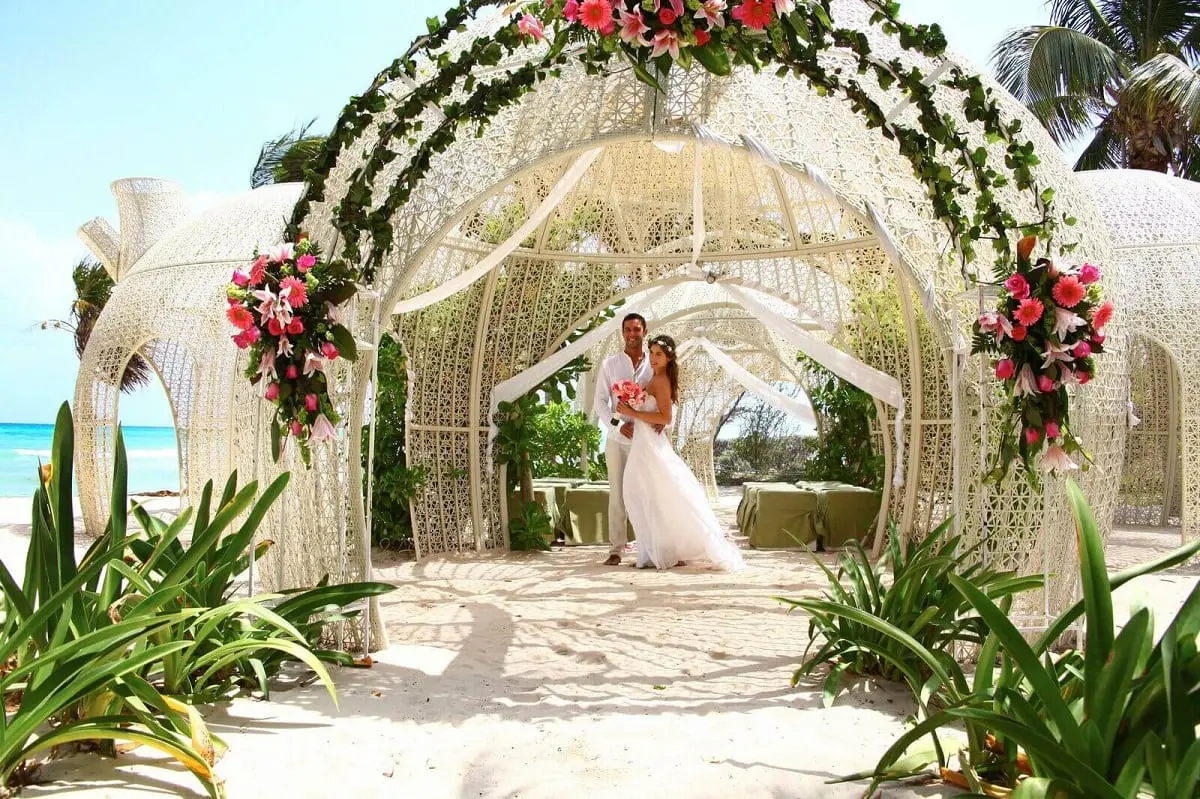 We've organized 100's of destination weddings in the Riviera Maya so we know this region has its perks.
If you're looking for beautiful scenery, amazing beaches, first-class wedding accommodation, and of course the Mexican sunshine, it's awesome!
During your stay, I'm sure you will be soaking up the sunshine, sitting on one of the Riviera's breath-taking beaches, feeling the sand between your toes and the cool sea breeze. Maybe even sipping on a margarita or two!
As a destination wedding expert here are my two cents on how to keep cool and beat the heat.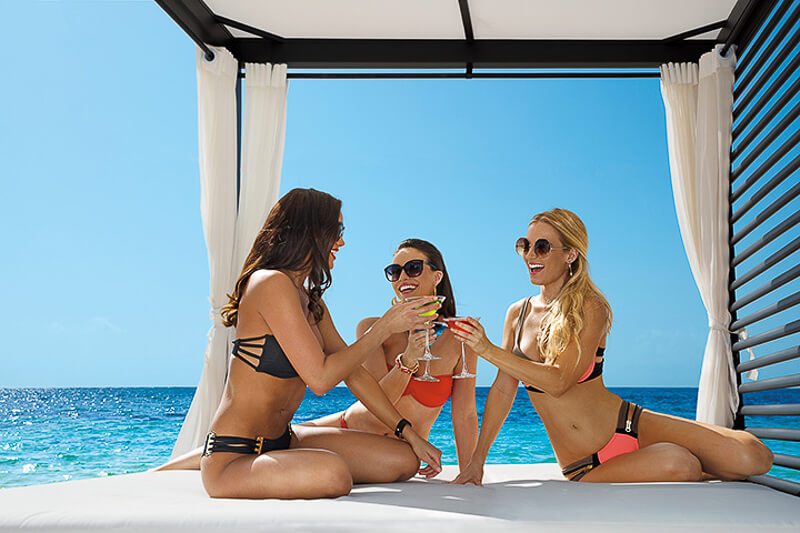 TIP #1 – Tan Lines = frown lines
If you are going to be doing a bit of sun bathing prior to your wedding ceremony, don't forget to use plenty of suntan lotion.
If you burn your skin, you will feel very uncomfortable in your dress and if you have lighter, fairer skin (like I do!) you do NOT want to be walking down the aisle looking like a lobster! Don't get me started on tan lines…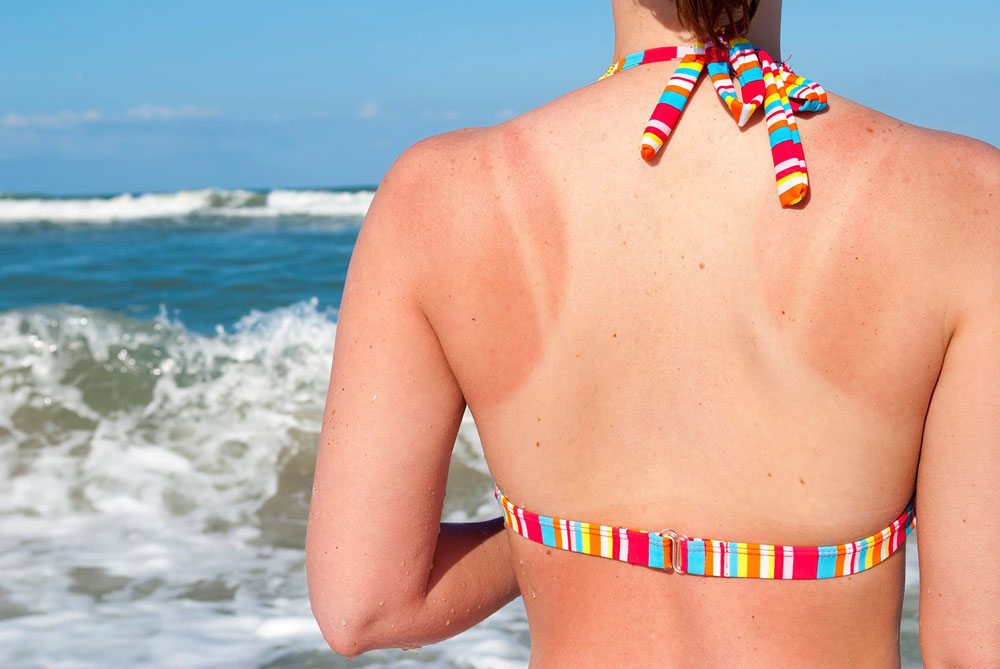 TIP #2 – How to Choose your Wedding Dress
Another important consideration is your wedding dress. Whether you are having your ceremony in a garden, terrace or on the beach, be sure that you will feel the heat.
When you shop for your wedding dress, the staff should be able to guide you in the right direction. Explain to them that you're having your wedding in Mexico. I recommend to be a step ahead of the game and start looking at styles, shapes, and fabrics.
Keep an eye out for these dress shapes;
Sheath
A-line
empire
mermaid
These tend to work well and have a more lightweight appearance, opposed to a large ball gown for example.
For the ultimate beach, fresh look, why not go for an on-trend two-piece in fabrics such as lace and chiffon.
TIP #3 – Bustling Your Dress
Once you have THE dress, you will need to get it fitted. Most dresses do not come with a bustle in place.
Why bustle your dress? To protect the train from any dirt or people stepping on it after your ceremony and to make going to your wedding reception location a bit easier.
By bustling your dress, you will also take a bit of weight off the back and may feel a bit cooler. During the alteration process, speak to your seamstress and ask what bustle style will work for your dress.
Extra Tip: Get them to show you how to do it, or even better, take your Maid Of Honor or a family member so that they can do it for you 🙂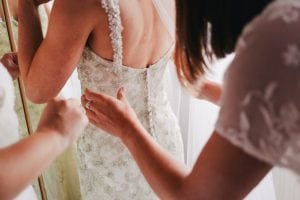 TIP #4 – Your Grand Entrance
When you arrive at your hotel or venue, you will probably be scheduled to meet with an onsite wedding coordinator to go over all the details of your big day.
At the review meeting, ask your coordinator how you will be transported from your room to your ceremony location.
Here's why. Some hotels or venues are small, so you're just a short walking distance away. On the other hand, some hotels are HUGE and you might have to go to the other side of the resort. In this case, normally the hotel provides a shuttle or golf cart. (so you won't get all hot and sweaty en route and will arrive fresh and ready to go!) Either way, if you have a chance, do a practice run so you know how long it takes and where you need to go.
Extra Tip: Make sure you confirm with your planner the exact amount of people who will be arriving at the ceremony with you (your wedding party) You don't want to leave somebody behind!
TIP #5 – Your Essential SOS Kit
After you have said those magical words "I Do", I'm sure you will want to get lots of photos and then move on to your cocktail hour and reception.
To keep fresh, keep on hand an SOS kit with essential items that will not only help you keep cool, but also come in handy if you come into any mishaps (God, forbid!)
Here are a few essentials you should have to keep those nerves calm!
Baby wipes
Band-aids
Safety pins
Bottled water and snacks
Mints
Compact mirror
Travel size deodorant
Medicine (pain relievers)
Small pack of tissues
Nail file
Makeup (pressed powder, lipstick)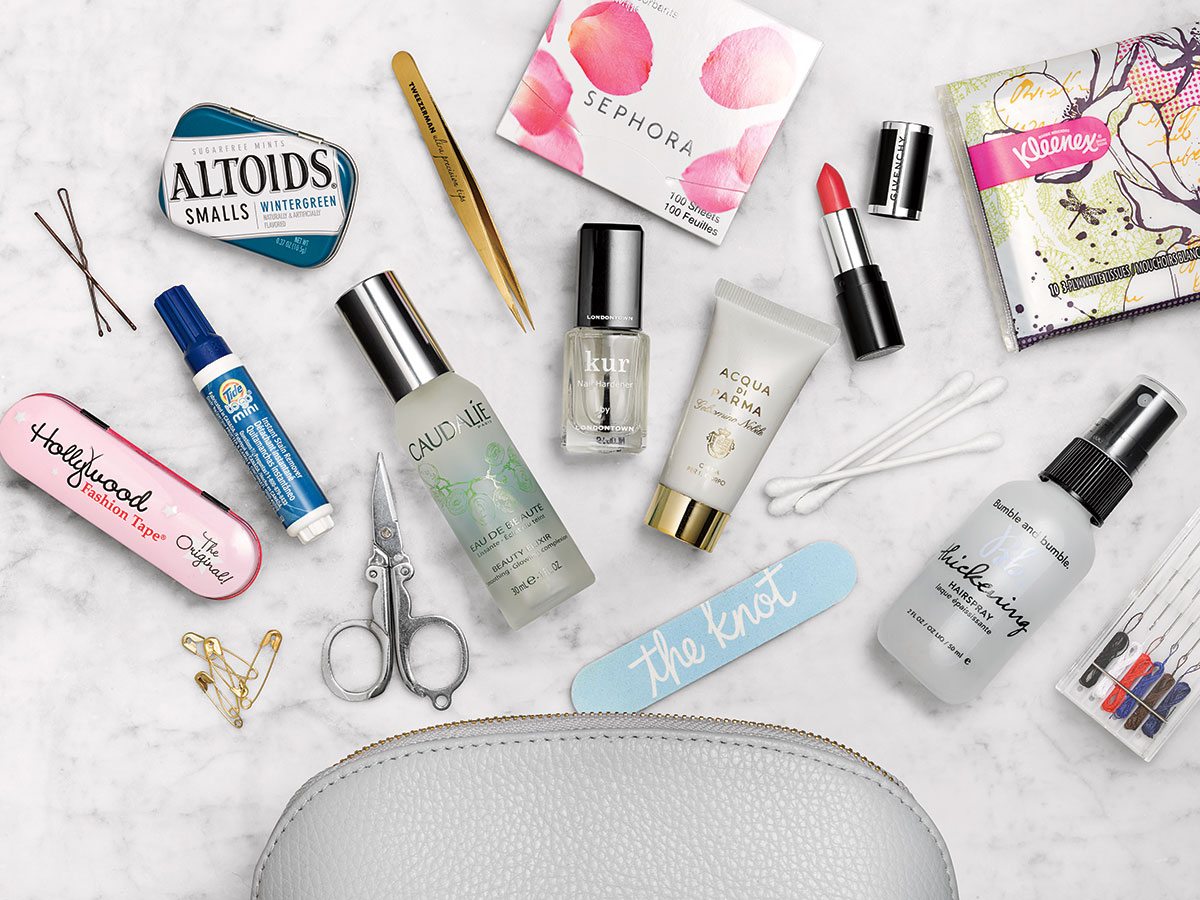 BONUS TIP – Keep Hydrated!
Make sure to sip on water throughout the day. Yes, I know its tempting to start early on the Mimosas… But all in moderation!
Take into account these tips, not only will you have a cooler wedding day, it will be a much smoother day overall.
Want to talk to a real, live, friendly destination wedding expert?
Call our wedding specialists, actually living and breathing in sunny Playa del Carmen at 888-537-9797.
---
Trending Now
You may also like