My HONEST Iberostar Quetzal Review – Playacar Hotel (2023)
---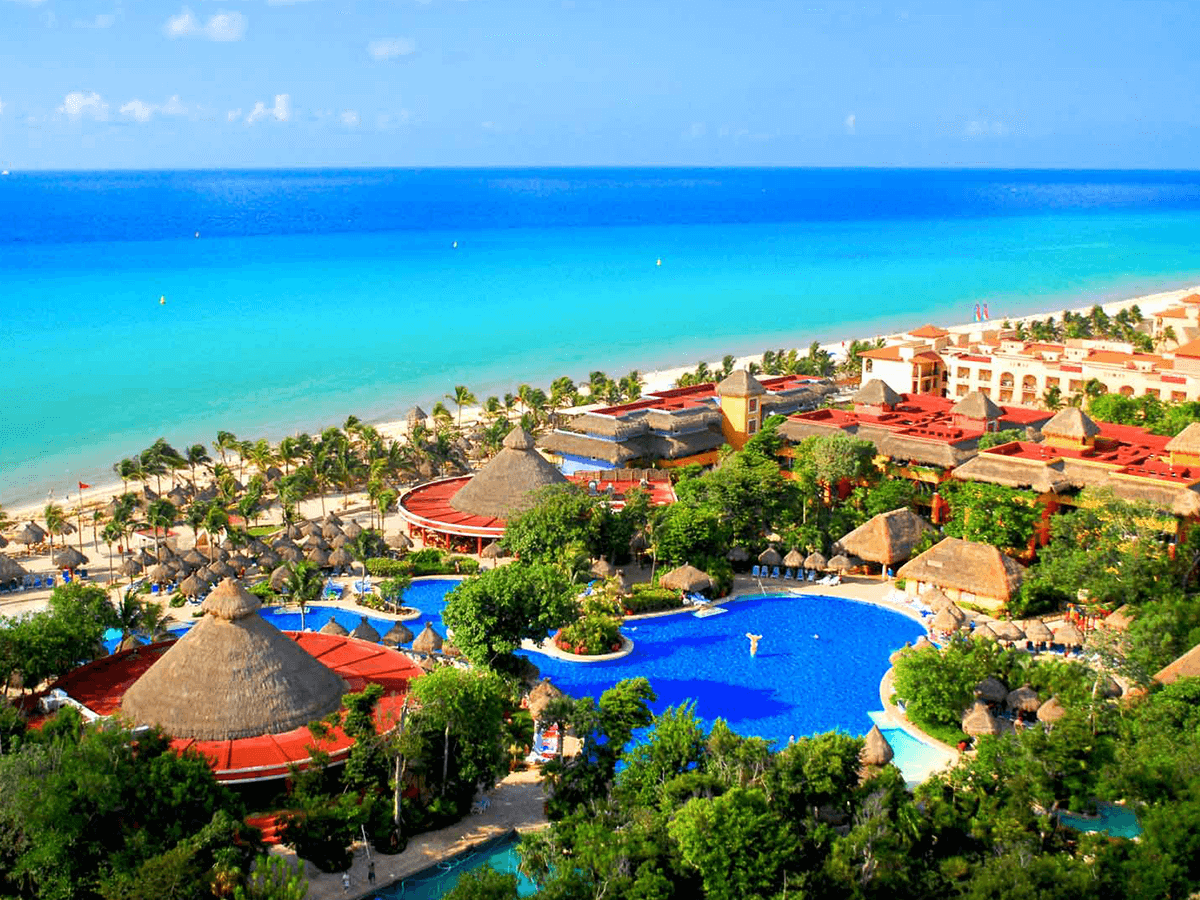 Are you seeking a good, HONEST, Iberostar Quetzal Review?
You're in luck!
As this hotel is extremely popular with our existing clients, safe to say, I was keen to see what all the fuss was about for myself.
Iberostar Quetzal is a 4*  affordable, all-inclusive, family-friendly resort located in the gated community of Playacar, enjoying a privileged position perched neatly on the sands of one of the best beaches in the Riviera Maya.
If you want to experience a true tropical getaway while simultaneously not being too far away from the heart of the action in downtown Playa del Carmen, keep reading!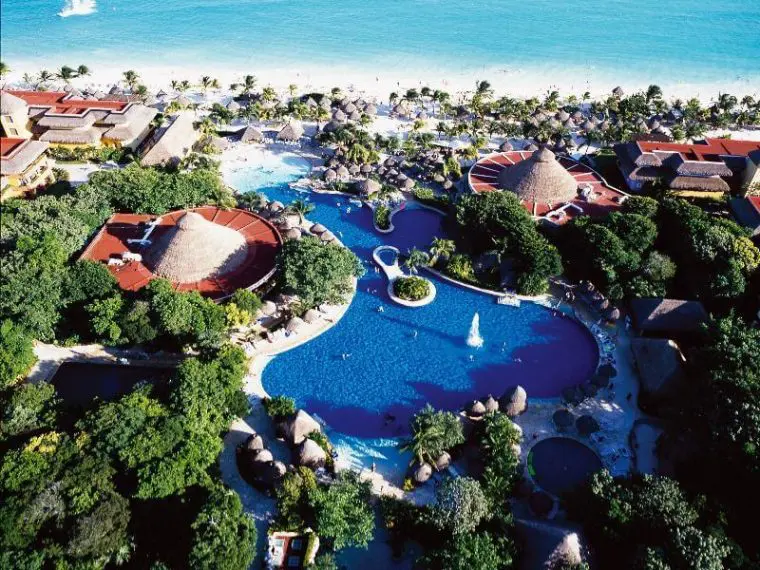 Location
Iberostar Quetzal is a full-service beachfront all-inclusive resort located adjacent to sister property, Iberostar Tucan.
This means families staying at Iberostar Quetzal can take full advantage of both the resorts. Winner!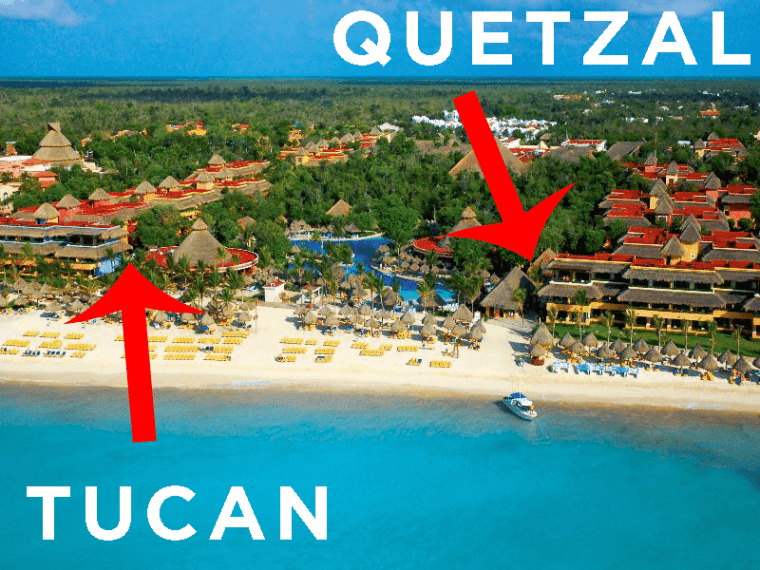 The property is secluded by lush tropical jungle (which is exactly what you want on a Caribbean getaway) but surprisingly only minutes away from downtown Playa del Carmen, or "Playa" as it's locally known.
Meaning you get the best of both worlds!
Playa del Carmen is an old fishermen's village that has evolved into a popular vacation hotspot.
Along 5th Avenue, you can experience vibrant nightlife, an array of different shops and restaurants.
It is a pedestrian-only walkway dedicated to catering to every tourist's needs.
For more on what to expect be sure to read our 5th Avenue shopping tips.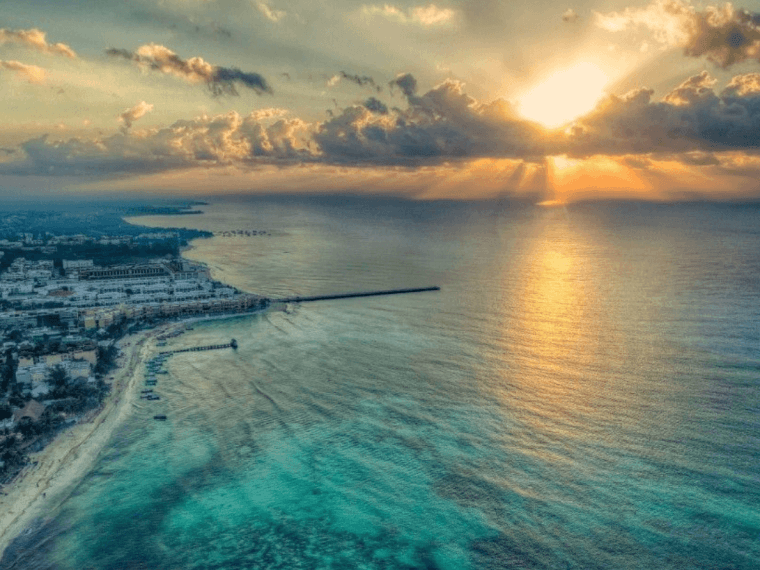 You'll also be in close proximity to Tulum,  Puerto Morelos, and the fabulous diving and snorkeling opportunities off the island of Cozumel.
Why not check out our ultimate 1-day guide to Cozumel, don't skip this island, it's simply stunning and SO easy to get to.
At this hotel, you can enjoy the white sand beaches and sparkling waters that draw tourists from around the world to Mexico's Carribean coast.
Roughly around 35 minutes from Cancun's international airport, it also makes it convenient for international travelers.

Beach
At this hotel, you can enjoy the privilege of one of Playa del Carmen's most celebrated beaches, Playacar!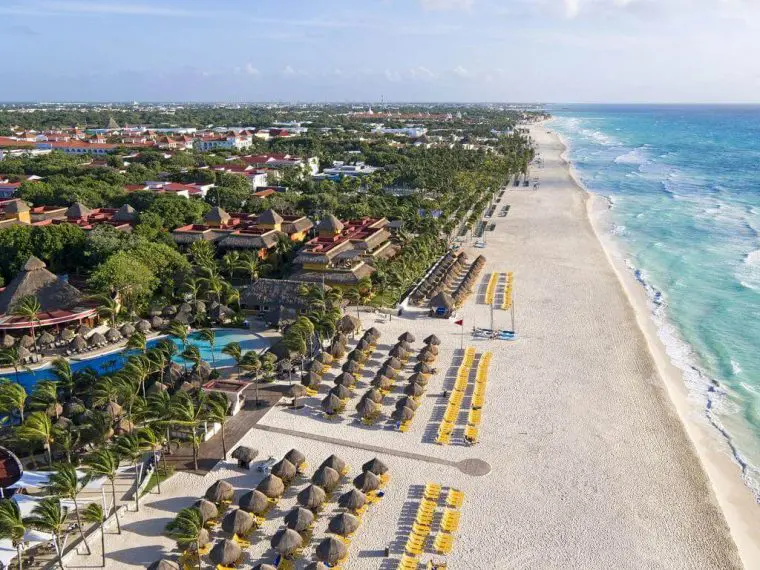 Expect a beach with pristine white sands and an array of cool turquoise hues sparkling in the ocean.
It truly is the epitome of Caribbean bliss!
Not all of the hotels in such close proximity to downtown Playa del Carmen have such a great beach!
Walking along the sand here in Playacar is the perfect place to unwind and enjoy your vacation. It feels unspoiled and untouched, shaded by glorious Caribbean palm trees.
If you like swimming in the ocean there is minimal outer reef break here so float away to your heart's content while enjoying the natural lull of the waves.
Footwear is not required for entry into the water as the sand is soft and smooth.
Nature
Iberostar Quetzal is Green Globe certified! 
What does this mean?
The hotel believes in environmental and cultural sustainability and is committed to preserving resources in Mexico.
It's perfect for travelers who are eco-conscious.
The beautifully landscaped property is inspired by the unspoiled nature of the region and pays tribute to the areas rich archaeological history.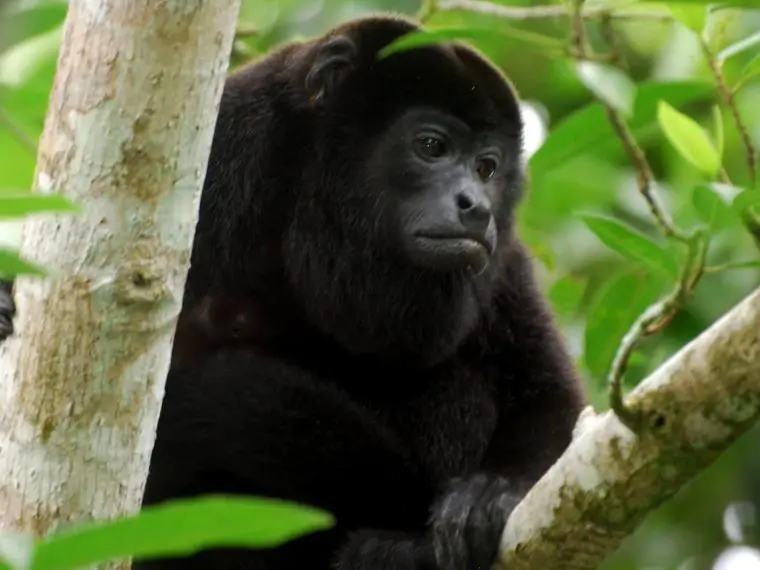 In between both properties, Tucan and Quetzal, you will find a large jungle section with a nicely laid out stone pathway running through it.
Here, you are free to roam here day and night.
At night it is well illuminated and home to a number of different bird species, as well as howler monkeys.
If you hear rustling in the trees be sure to look up and catch a glimpse of these beautiful animals unique to this part of the world.
If you truly are an animal lover why not bring a pair of small binoculars on your travels to admire the monkeys up close in their natural habitat.
You won't regret it!
Vacations are more than just working your way through the all-inclusive cocktail list (although desirable) they are about reconnecting with nature and rekindling your spirit, and I definitely feel this is something you can do if you decide to choose this hotel.
It is like being on an archeological escapade in a rainforest.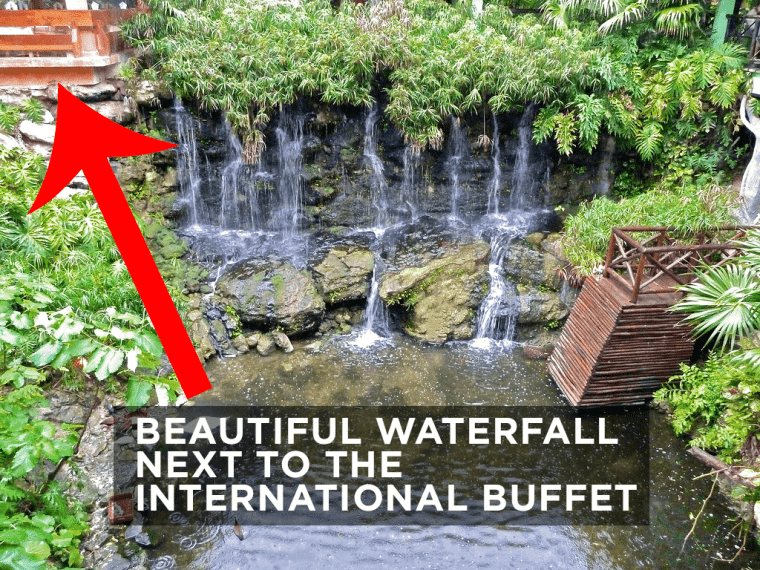 For one, you'll encounter real ruins that existed during the Mayan era. In fact, many facets of this all-inclusive hotel is an ode to Mayan culture, from the architecture boasting palm tree leaves and limestone to the statue replicas of Mayan gods, each telling their own story.
You can stroll alongside ponds, lagoons, and caves all while enjoying nature's soundtrack around you.
With its open-air ambiance, woodsy décor and warm colors, you'll feel like you're always at one with nature.
Food + Drink
I was impressed by the range of delicious local and international dining selections at the resort. Iberostar Quetzal offers eight restaurants where you can dine on incredible Japanese, Mexican, and Italian cuisine, among other fares.
The buffet by the waterfalls is particularly excellent and tranquil, food is delicious, and the chefs were extremely prompt refilling the dishes that emptied quickly.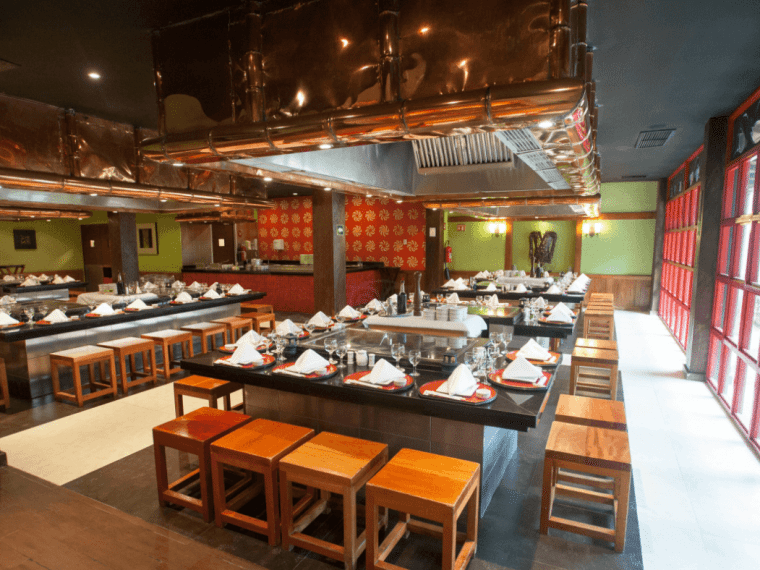 You will receive the following allotment of dinner reservations at the resort's specialty restaurants:
Guests staying 3 nights will receive 1 dinner.
Guests staying 4-6 nights will receive 2 dinners.
Guests staying 7-9 nights will receive 3 dinners.
Guests staying 10-11 nights will receive 4 dinners.
Guests staying 12 or more nights will receive 5 dinners.
If you feel like a snack throughout the day there are 3 bars, a plaza, and ice cream stand you can go to.
Room service is included in the price and is available from 11 am -11 pm, and usually takes around 15 minutes to arrive.
For those of you who enjoy a tipple while on vacation you'll be pleased to know there are numerous bars allowing you to sip a range of different cocktails or beverages either poolside or in an elegant setting.
You could even live it up at the resorts very own Mask Disco!
Rooms
Individual bungalow-style buildings keep in perfect harmony with the lush beachfront surroundings.
They house 350 guestrooms, including a number of junior suites perfect for larger families who usually struggle to get the space they need to accommodate all children.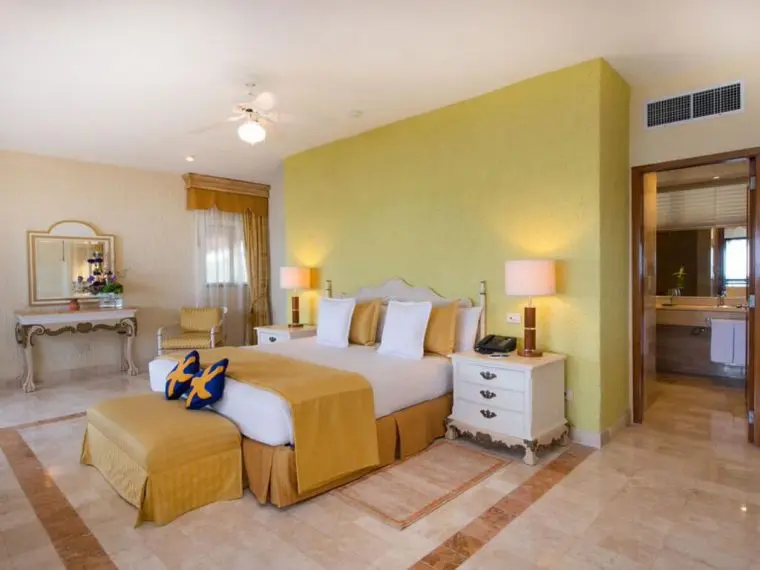 In total there are 6 room categories at the Iberostar Quetzal resort:
Standard Room (two double beds or one king bed).
Superior Room (two double beds or one king bed, private balcony, and gorgeous jungle view).
Family Room (a beautiful room which features 1 king bed and a guaranteed connecting room with 2 double beds, each with a private balcony with garden or jungle views and a standard bathroom).
Junior Suite (1 king bed, 2 sofas and private balcony with garden or jungle view).
Oceanfront Suite ( features 2 double beds or 1 king bed and an exclusive private balcony with unobstructed ocean views).
Presidential Suite (oceanfront suite category features an oversized bedroom with 1 king bed, 1 walk-in closet, a second bedroom with 2 double beds, plus a large living room, separate dining room and kitchenette. Also, the Presidential Suite has a private terrace with ocean view, whirlpool and sun loungers).
Nature lovers will enjoy the rooms overlooking the jungle and flamingo pond.
There is nothing more relaxing on vacation than to open your patio doors in the morning and be greeted by all the truly beautiful sights and sounds of the lush Riviera Maya.
Internet
For those of you don't like to completely disconnect when on vacation you'll be pleased to know that wireless internet is available throughout the hotel and is included resort-wide, including the rooms.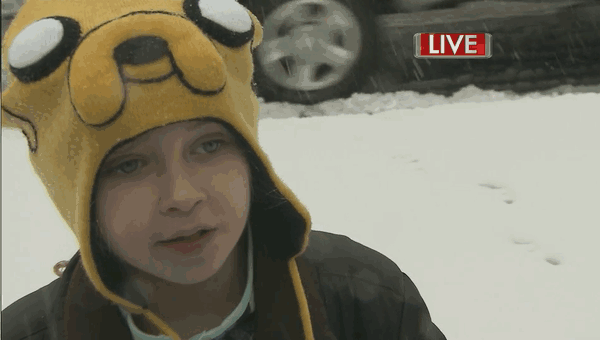 So your kids never have to suffer the devastation this little man had to endure *rolls eyes*.
The Clubs
Parents will be pleased to know that the hotel is committed to keeping the little ones happy during your family vacation.
You can unwind while your children enjoy a supervised play at Lucy's Club available for children aged 4-12. 
Here they can enjoy a range of activities and games as well as reading, coloring and watching movies.
While you enjoy some quiet time. 😉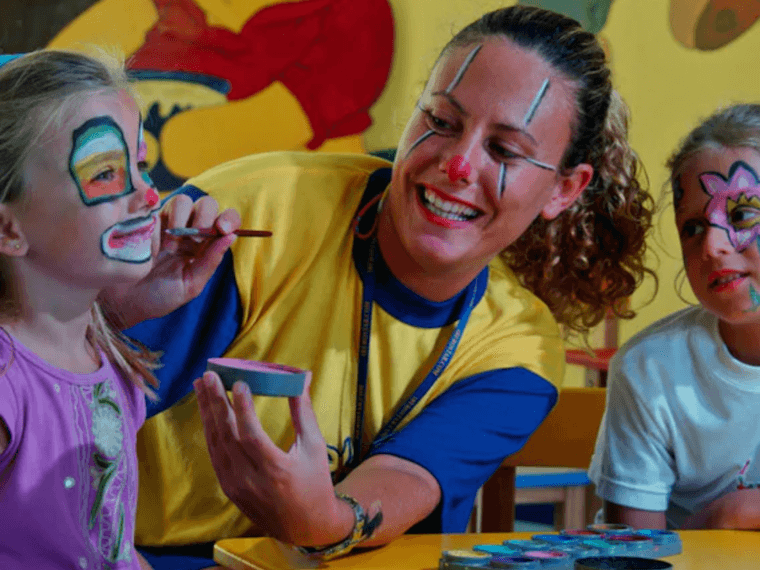 If you have teens and are worried about how to keep them occupied during your stay rest assured there are plenty of activities happening all day, every day, for guests over the age of 12.
The animations team at this resort are particularly friendly I guarantee you and your teens will LOVE them!
If you stop to talk to them they'll even get to know your name and be sure to say 'hi'  in and around the hotel.  It genuinely feels like a personalized and sincere service.
In the evening, the hotel hosts live shows and music for guests of all ages. Prepare to be wowed and dragged from your seat to the dance floor during your stay.
Activities
In terms of entertainment and leisure, the Iberostar Quetzal has it all!
From scuba diving and kayaking to tennis and yoga, and even archery and air gun tournaments there is something for everyone in your family.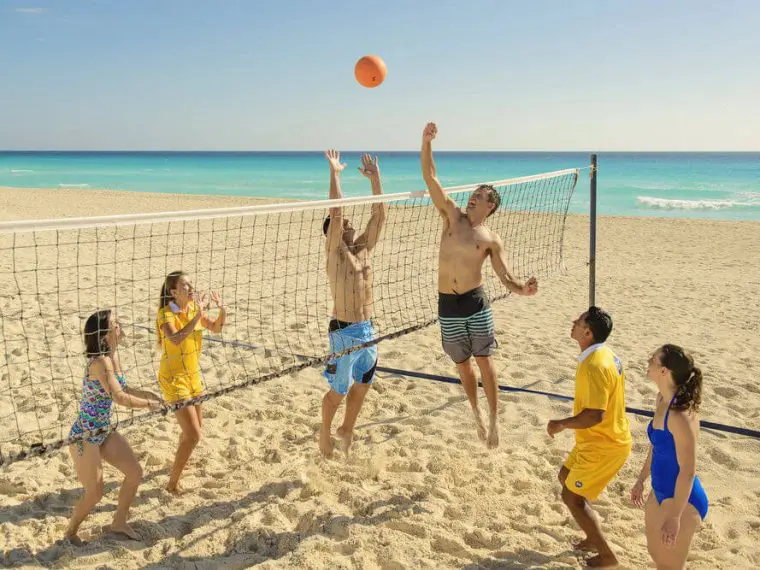 To name just a few:
Beach Volleyball
Bike Rental
Dive Center Onsite
Windsurfing
Ping Pong
Dance Classes
The shared pools with the Tucan property encompass acres of water. There is a specialized activities pool, a quiet pool for adults, a kiddie pool, and an aqua-bar.
Fitness Center
Who says you can't keep your fitness goals alive while on vacation if you're staying more than a few days?
If you ask me there's never been more of an incentive to work out. #BeachBodReady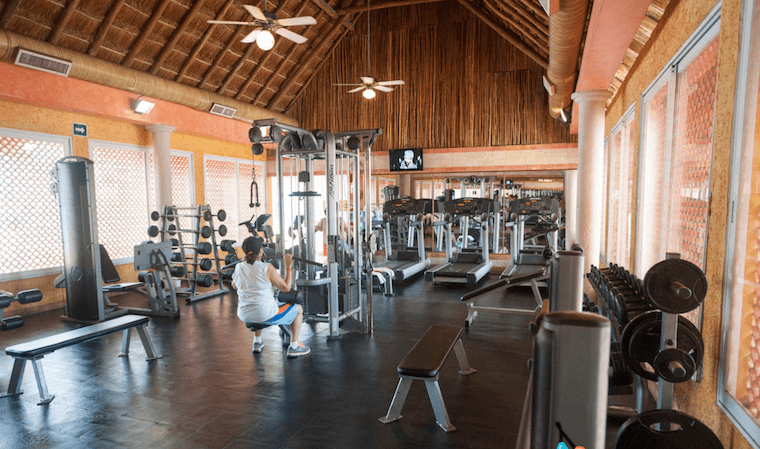 At the Iberostar Quetzal, you can work out in a fully air-conditioned area to your favorite music.
They have all the equipment you could ever need.
So, no need to feel guilty reaching for that extra taco!
Spa
Why not reward yourself with a full body massage?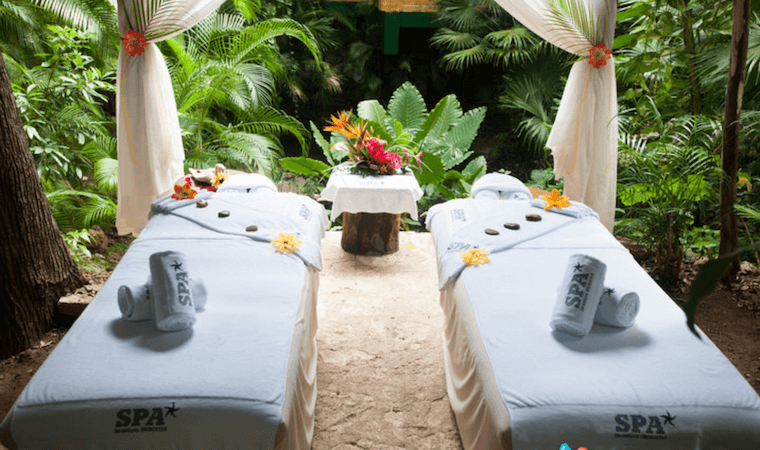 The modern spa at Iberostar Quetzal provides the ultimate pampering experience.
Indulge and enjoy a sensational spa experience with the resort's array of services and treatments, including jacuzzi tubs, massages, facials, and Turkish baths.
If you want to hear the sound of waves rolling in as you relax the hotel also has two palapas on the beach for ocean treatments. 
Can I get a hell yeah?
Wheelchair Accessibility
The Iberostar Quetzal is mostly accessible, and you can get everywhere just not by the direct route.
Each side of the hotel Quetzal and Tucan have 2 accessible rooms which have been adapted. However, they are closest to the lobby and farthest from the beach.
Be careful when choosing your room as one of the rooms on the Quetzal side (room 2911) has a disco immediately next door.
Because of the noise people often request a different room.
The accessible rooms have roll-in shower stalls which are a lot bigger than the regular rooms and have smooth entrances.
Customer Service is very helpful, and will be there to assist with your every need should you need it.
Perks
1. Access to other resorts:
Your stay at Iberostar Quetzal includes complimentary access from 9 am – 6 pm to these Iberostar Resorts.
(Night passes available for an additional charge, transportation not included).
Iberostar Paraiso Beach
Iberostar Paraiso del Mar
Iberostar Cozumel
Which mean you can enjoy all of the facilities they have to offer, food, activities, pools etc.
It's particularly nice to mix things up if you are staying for longer than 7 nights.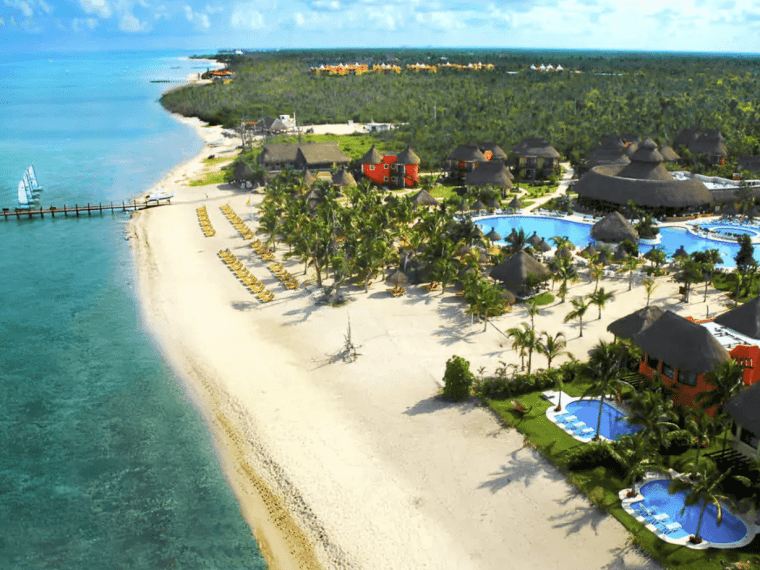 I would definitely recommend getting the ferry across to Cozumel in the morning to experience Iberostar Cozumel.
Playa del Carmen enjoys direct access to the ferry port meaning it's never been easier to get there and it's cheap.
For more information, read our ultimate 1-day guide to Cozumel.
Another perk of staying at Iberostar Quetzal means that you'll be located at the heart of the Yucatan Peninsula which is the perfect base for exploring all the Riviera Mayas top attractions.
2. Close proximity to top attractions: 
Check out our list of things to do while you're here and receive special discounts when you book through us.
If you are having trouble deciding what's best for you and your family call one of our agents on our toll-free 888-537-9797 number for expert advise.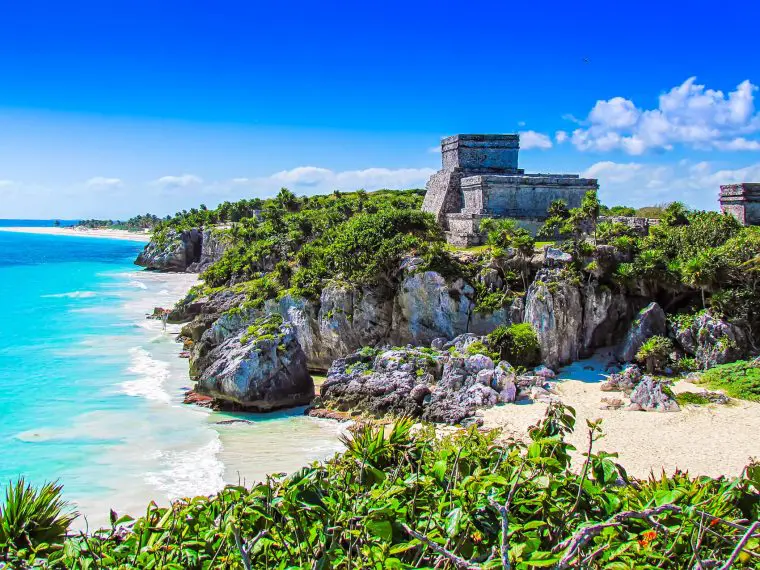 3. Golf discounts: 
Thanks to the nearby course in Playacar if you stay at this hotel discounted golf rates are available.
Weddings and Groups
Iberostar's luxurious Quetzal Resort proudly boasts unparalleled, all-inclusive tropical luxury, making it the perfect location for your special event.
Inspired by the region's rich history and incredible natural beauty, you'll find multiple stunning locations for your ceremony.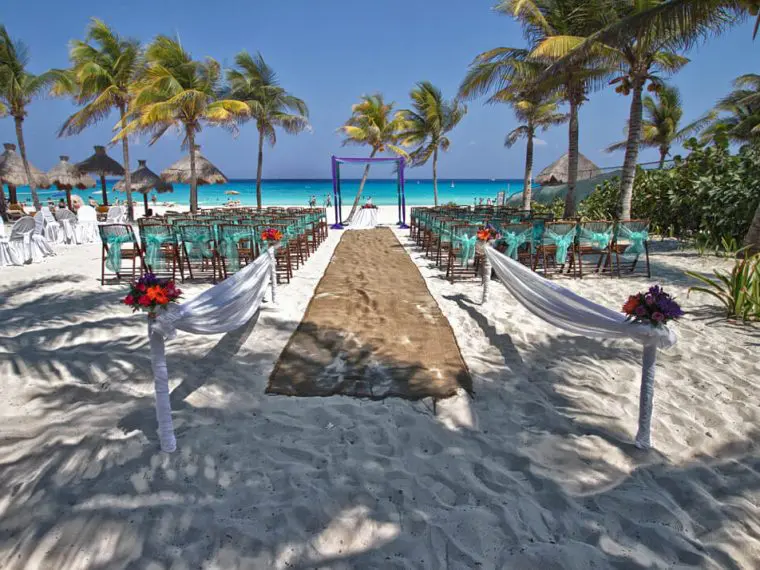 The most popular choices are a beach wedding or jungle wedding ceremony.
Iberostar hotels offer three different wedding packages starting from just $999,  with options to add additional extras for you and your guests.
We're the experts when it comes to weddings in the Riviera Maya and we can help you start planning and organizing your destination wedding in Playa del Carmen at the Iberostar Quetzal today.
Day Passes
If you are just passing through and wanted to check out this hotel for yourself day passes are available to purchase.
The pricing is as follows: 
8am to 6pm – $1008 pesos = approx $56
6pm to 3am – $756 pesos = approx $42
In comparison to other hotels in the area, the day pass rates are extremely good value for money.
You'll be able to enjoy all of the hotel's facilities,  plus eat and drink as much as you like.
Things I Didn't Like
All in all, I LOVE this hotel, however, things I didn't like include the positioning of the wheelchair accessible rooms.
I feel there is definitely room for more and the hotel could position them a little closer to the beach and pool areas.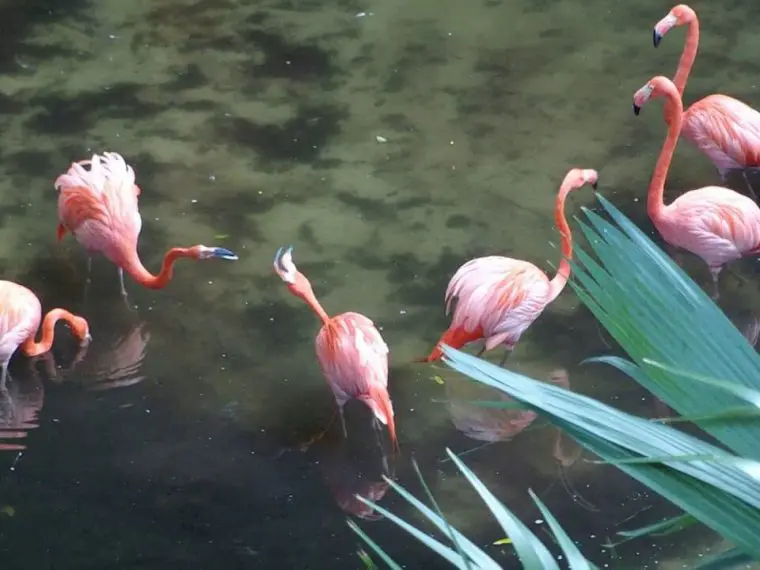 Secondly, if you are a light sleeper like me and your room overlooks the jungle there may be nights where you wake up because of the howler monkeys or birds having a party.
Conclusion
Overall, the hotel is extremely impressive.
The staff are particularly memorable, upbeat, and friendly providing an excellent world-class service – truly a credit to the hotel.
It's the perfect resort for families because there is so much to do, the hotel has great room options, and it's affordable.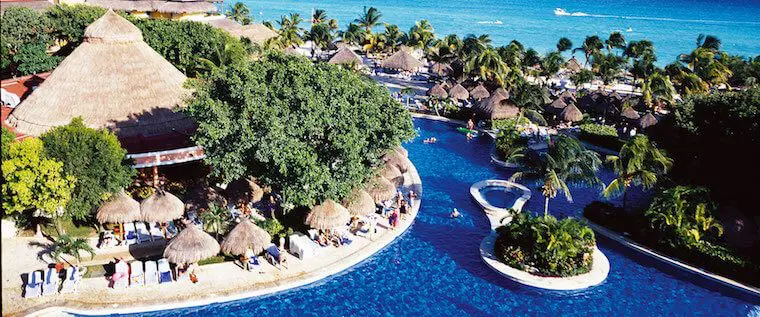 The location of the property is an absolute bonus, your a stones throw away from downtown Playa and the beach at Playacar is simply stunning.
You won't regret staying here, my guess is that you will hope to return sooner rather than later.
Save on the Iberostar Quetzal Playacar
Thinking of booking the Iberostar Quetzal?
I'm part of a team of agents here at PlayaDelCarmen.com. Get the best prices on this hotel with us!
We'll help you organize and book your flight, transportation, hotel, and activities + answers all your questions ?
Reach out to us, toll-free at 888-537-9797 or contactus@playadelcarmen.com.
Hope you enjoyed my review of the Iberostar Quetzal!
Have you stayed at this resort or have questions?
Comment below!
Iberostar Quetzal Playa del Carmen Review
Location

Beach

Rooms

Food & Drink

Service

Activities, Entertainment & Sport

Kids Clubs

Weddings & Groups

Golfing
Summary
verall, the hotel is extremely impressive.
The staff are particularly memorable, upbeat, and friendly providing an excellent world-class service – truly a credit to the hotel.
It's the perfect resort for families because there is so much to do, the hotel has great room options, and it's affordable.
---
Trending Now