Our Top 5 Tips for Xcaret Park
---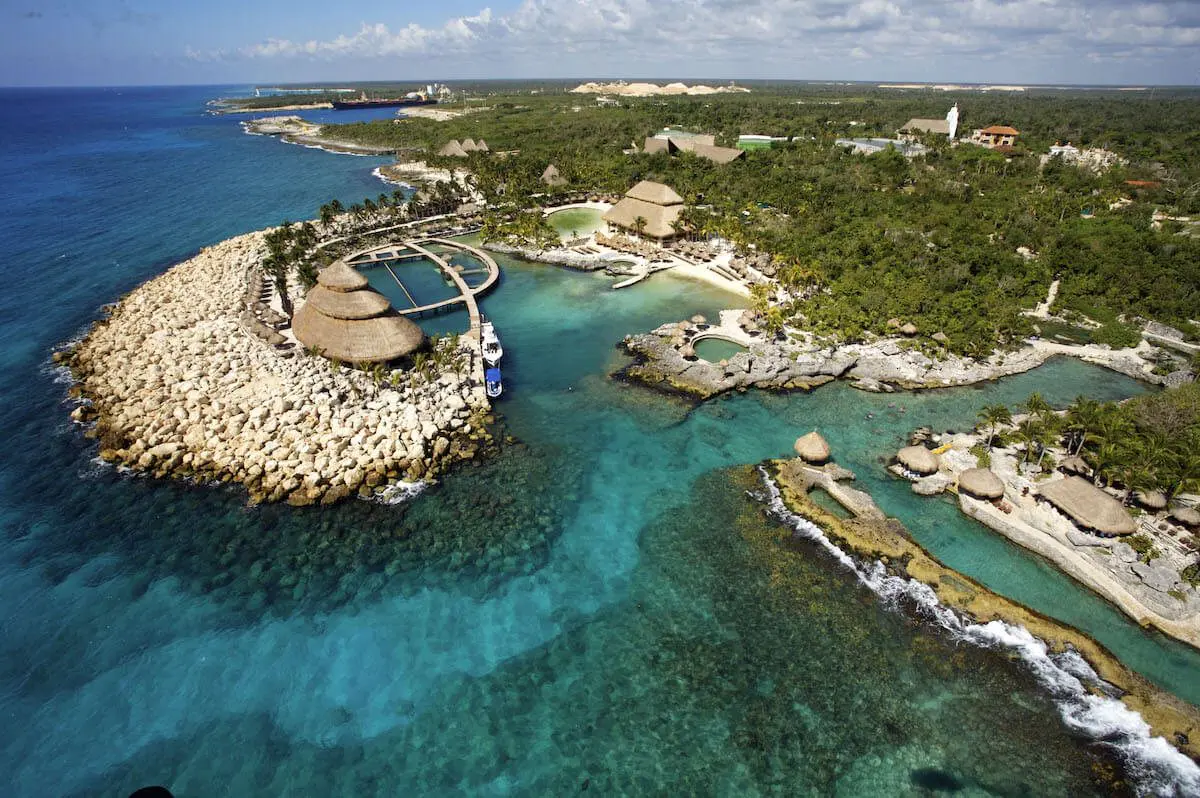 We, PlayaDelCarmen.com, book a ton of Xcaret trips at 15% discount.
and…
A question we get a lot is "what is Xcaret?"
The truth is that Xcaret (ISH-kar-et) is hard to explain and you just don't get it until you've seen it.
Some people compare it to Mexico's version of Disney, but that doesn't quite do it justice.
The Xcaret Eco Park is HUGE (the size of 40 football fields) and has a lot on offer.
Let's get started…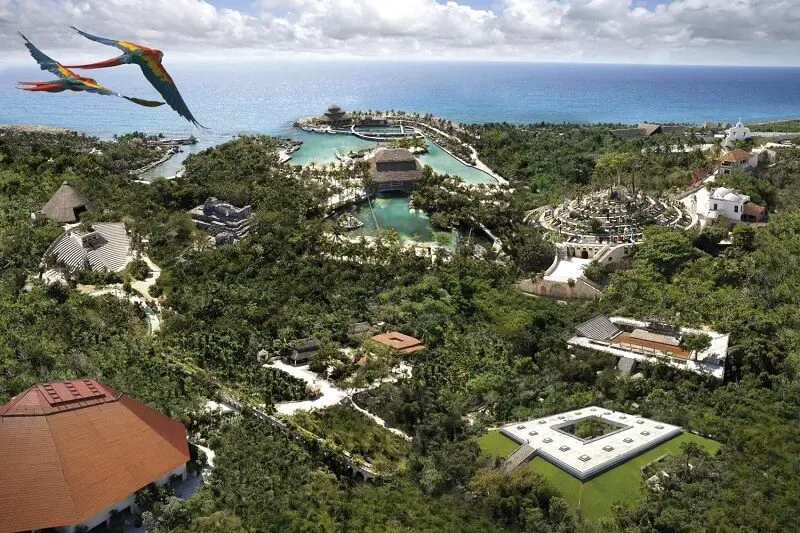 Your Top 5 Tips a Visit to Xcaret Park.
1. Plan out Your Day.
I know you're on vacation and don't necessarily want to make plans.
but…..
If you go into the park and walk around aimlessly, you won't get to see and experience half of what amazing things Xcaret has to offer.
Stop by the scenic tower first to get your bearings, and pull our the Xcaret map they give you.
There are tons of things to do and see, but your priorities will be different based on the individual.
You'll also notice that they have several shows and events throughout the day so make sure you plan that out as well so you get to see the Mayan Show or the Flying Men.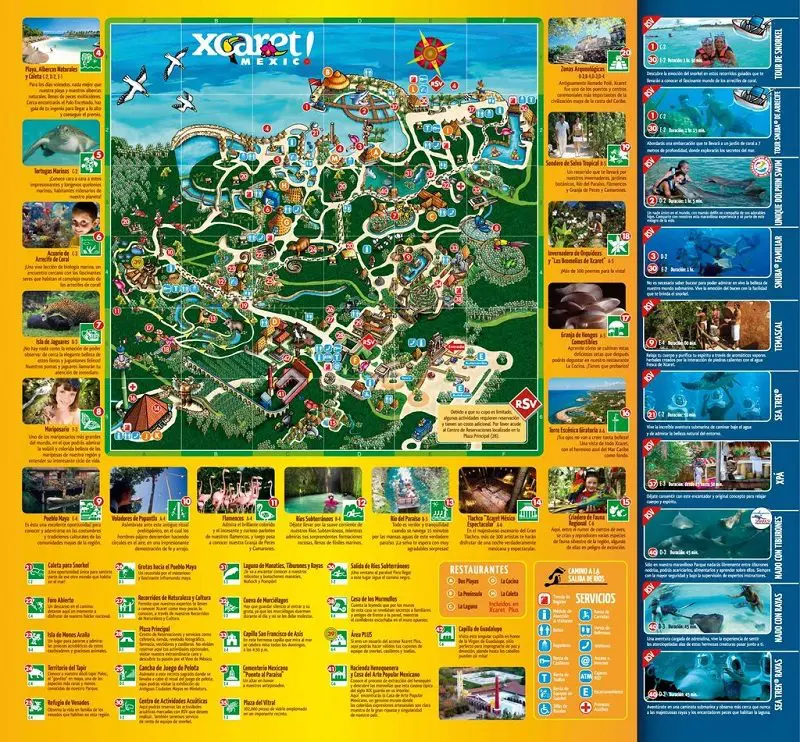 See a large Xcaret map here.
2. Swim in the Underground Rivers.
With so many things to do at Xcaret, you don't want to miss this one.
You can swim, float and snorkel through these underground rivers.
Your main concern might be "what do I do with all my things?" while you're are discovering the rivers.
You don't necessarily need a locker to do it.
Once you pass by one of the stations to get your equipment, they'll provide you with a bag to store all your personal belongings. This bag locks and you keep the key.
Once you finish in the rivers, your bag will have been delivered to the end station where you hand back the equipment.\
They're really well organized.
If you are not a fan of the water, you can opt for the boat tour that allows you explore the channels without getting wet or hop out safely along the way.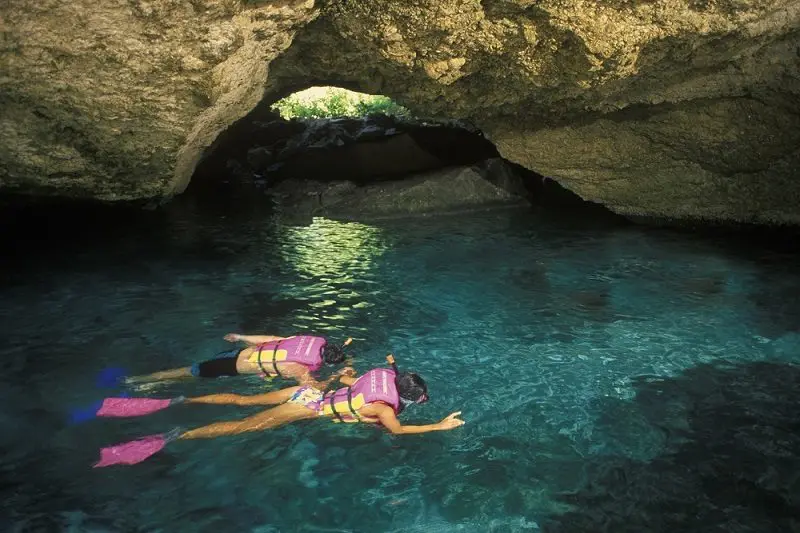 3. Eat the Food.
You can buy the Plus Package which includes access to the buffet restaurant once during the day.
Not only is the food fresh and delicious, but there are many Mexican food options that will just add to your experience.
Refreshing non-alcoholic drinks are also included and between the salads, meals, dessert and drinks, you will be replenished and satisfied to continue on with your day.
You can also buy food as you go along, but it can get quite expensive. I would say that here it does resemble a theme park by the elevated prices for food.
I figure you might as well get the Plus Package and get access to the buffet. Just my two cents.
—–> You get a 15% discount on Xcaret here <—–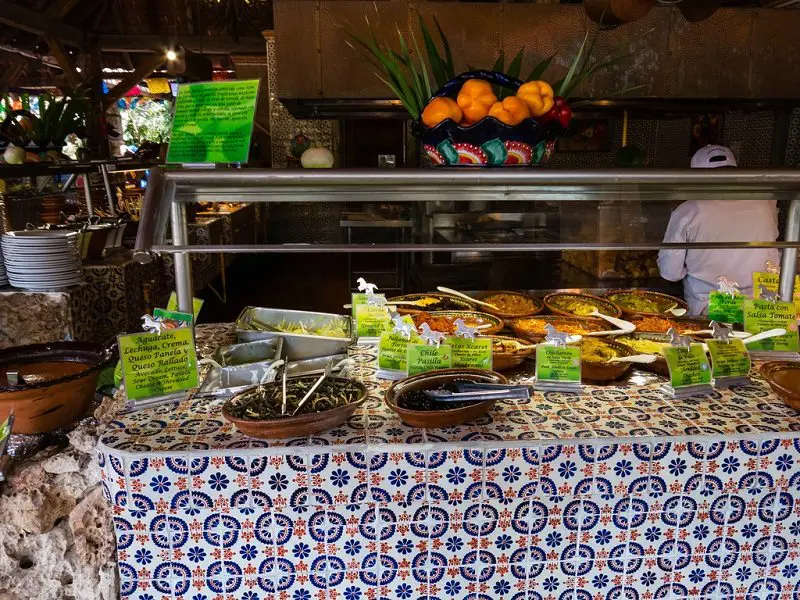 4. Skip the Additional Activities.
There are a ton of optional activities that range from swimming with dolphins to a speedboat tour to wine tasting (below)
Xcaret is already a pricey day without all the extras and there is more than enough things to enjoy and do at Xcaret without adding on any of these options.
If you are on a time crunch or have a particular "to-do" that is offered at the park or want to add an extra experience to your package, but all means, go ahead. I am just saying that in the "Basic Package" experience, there is enough to keep you busy for the day, if not for 2 days.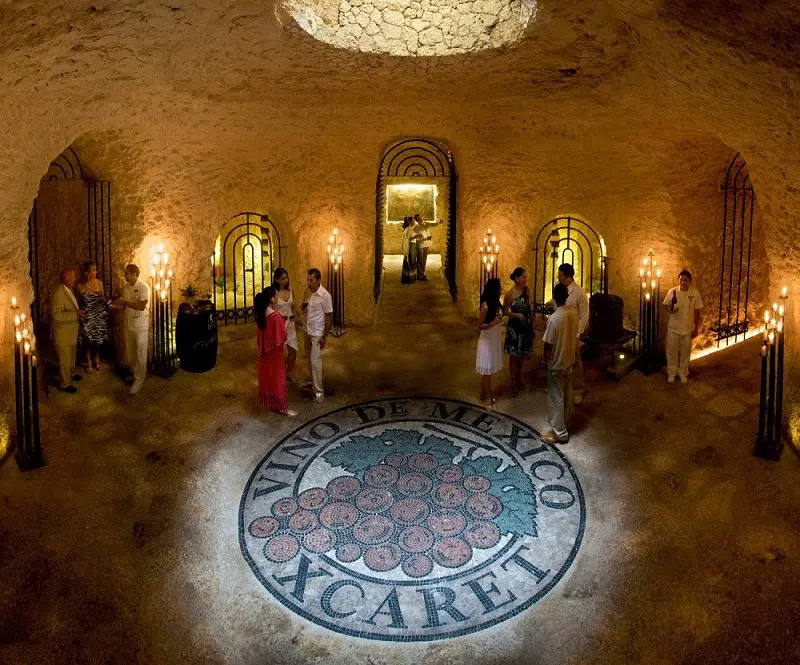 5. Stay for the Evening Show.
It will have been a long day and chances are you will have walked a lot.
But missing the show? NOT AN OPTION.
The show is divided into 3 parts.
The history of Mexico
The ancient Mayan ball game
The music of Mexico.
All come with impressive costumes, lighting effects, live music and well, for lack of a better way, the "feel" of Mexico.
It is an impressive show by anyone's standards and well worth staying for. It is included in the price of even in the most basic Xcaret package.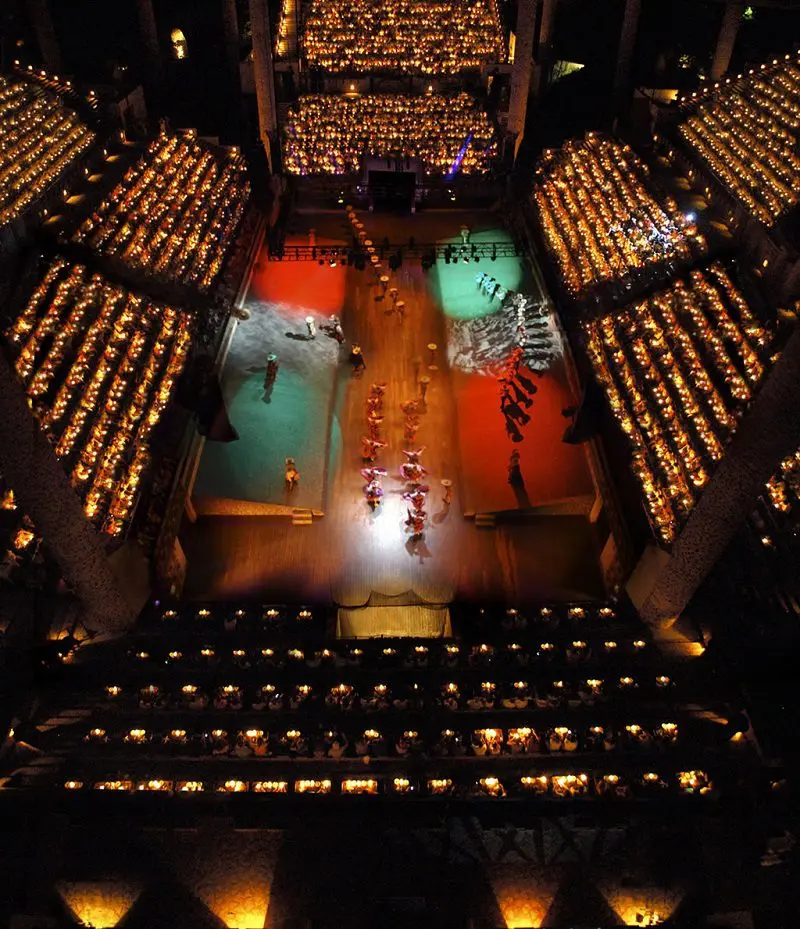 SAVE ON XCARET
Want to experience Xcaret for yourself?
Save up to 15%, book your Xcaret tour here.
For or groups larger than 8ppl call us, PlayaDelCarmen.com, at 888-537-9797, mention this post, and we'll give you an even bigger discount!
Have any tips about what to do at Xcaret? Have you been? What did you think? Leave your Xcaret review or tips below.
---
Trending Now
You may also like