Eat like a King for Under $5 at the Little-Known Food Truck Village in Playa Del Carmen
---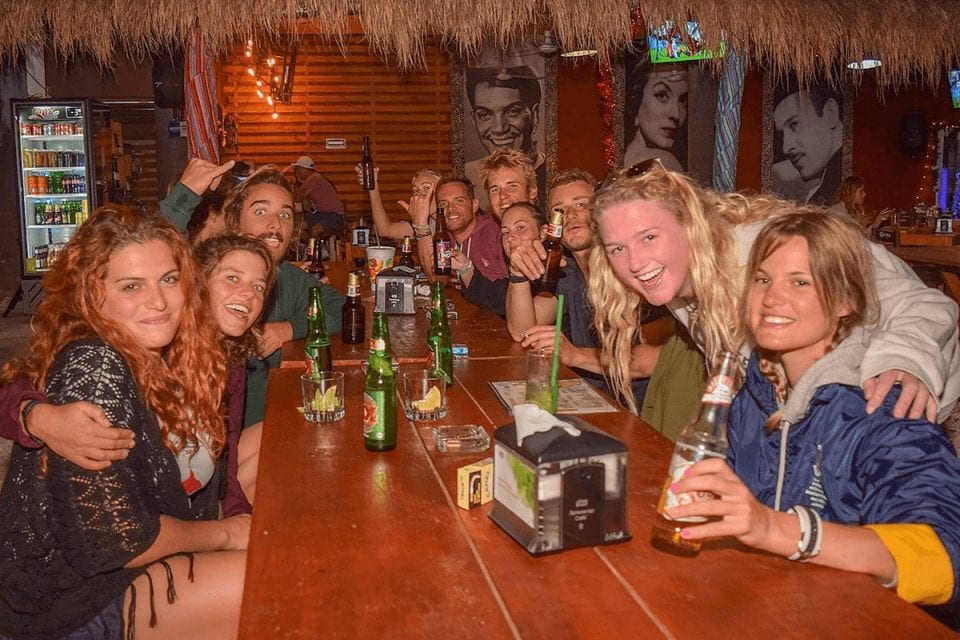 Are YOU a fan of food truck culture?
Who isn't!
A collection of the very best culinary scenes all in one place for dirt cheap prices!
What's not to love?
Did you know there is a food truck village right here in Playa del Carmen?
It's a haven for foodies, it's family-friendly, and you can eat like a king for under $5.
'Tell me more I hear you say'…
Behold, Mi Ranchito Playero Food Truck Village!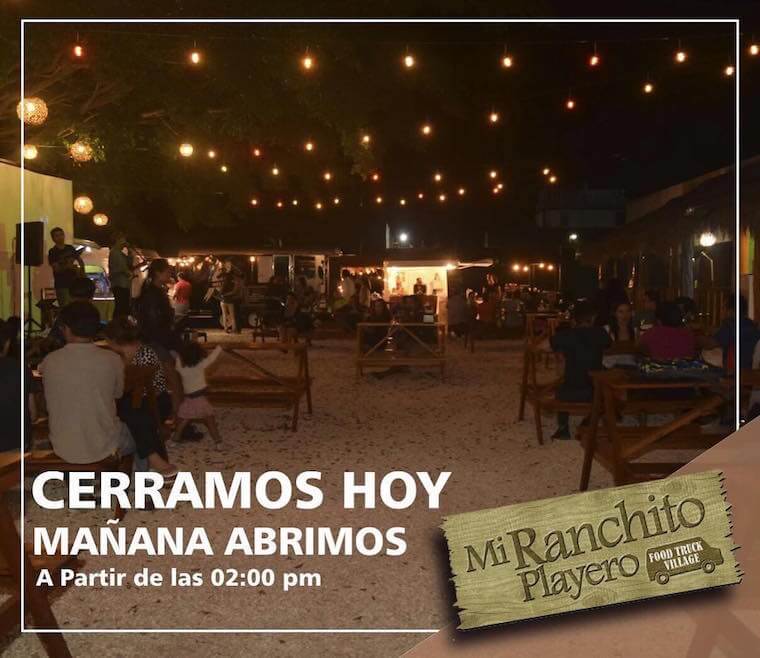 What is it?
A foodies paradise, that's what!
Get ready to have your taste buds tantalized!
The creators of this genius idea rounded up 12 of the best food trucks in the region and put them all together in one place for our convenience.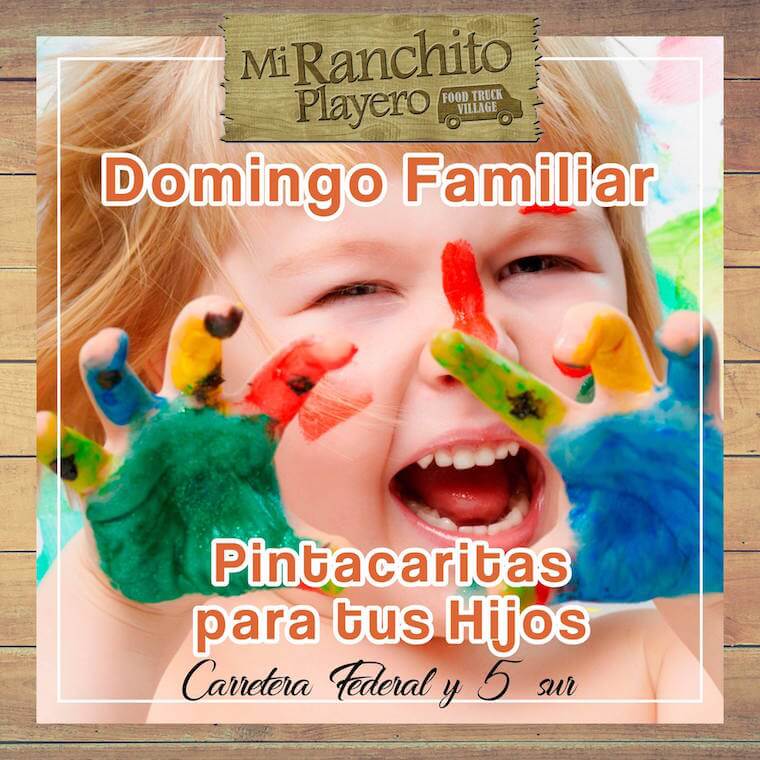 It's a family-friendly venue, boasting live music, a kid's club, viewings of the football matches, and of course, lots of delicious food to enjoy.
In the center of the trucks, you will find picnic tables and a number of seating areas  (which look especially quaint at night, after sunset, when it is all lit up with fairy lights).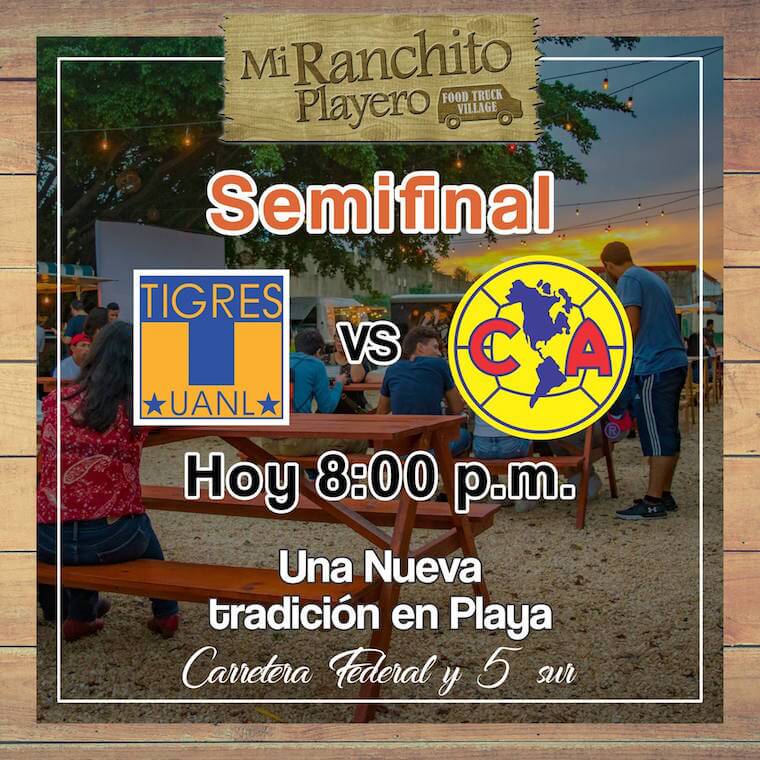 Around the outside, the trucks line the space, each of them just a few footsteps from the other.
Opening Hours
5:00pm-11: 00 pm for the food trucks.
The stationary restaurants  open at 2:00pm until 11:00pm.
Perfect for: families, budget travelers, foodies, people looking to make new friends on vacation.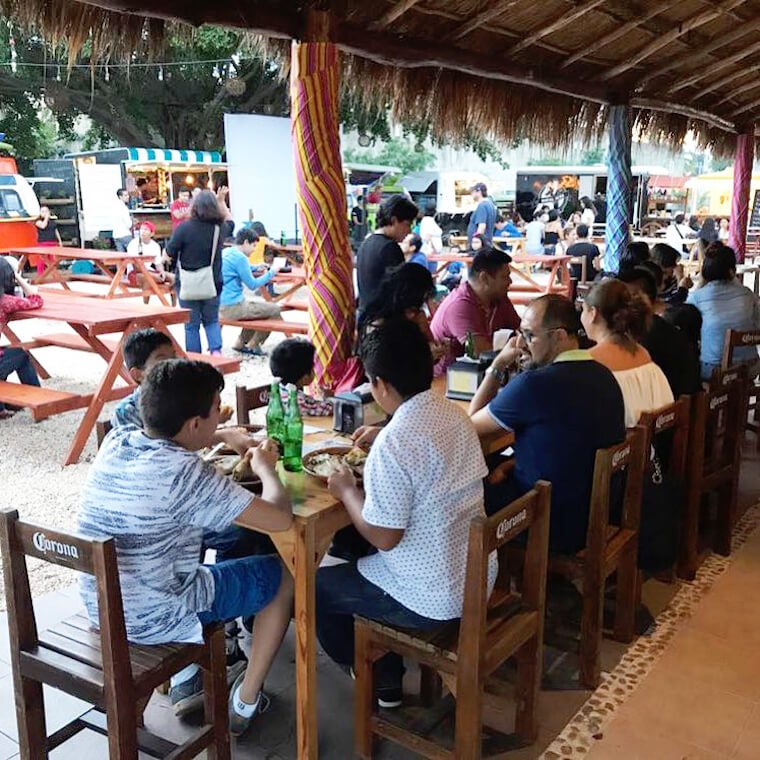 What is the food selection like?
We all know how stressful deciding somewhere to eat can be.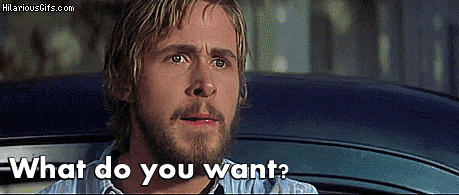 If you're traveling with friends you have to consider their tastes, if you are traveling with family, you need somewhere that can cater for children, and so on.
It's why most people play it safe and stick to their all-inclusive resorts.
However,  I get the feeling you're not the average Joe.
People that 'play it safe' miss out on so much. The epic food scene here in Mexico is some of the world's best by far.
Mi Ranchito Food Truck Village is the answer to all of your prayers, there is something for everyone!
Expect to find everything from Arabic food to sushi.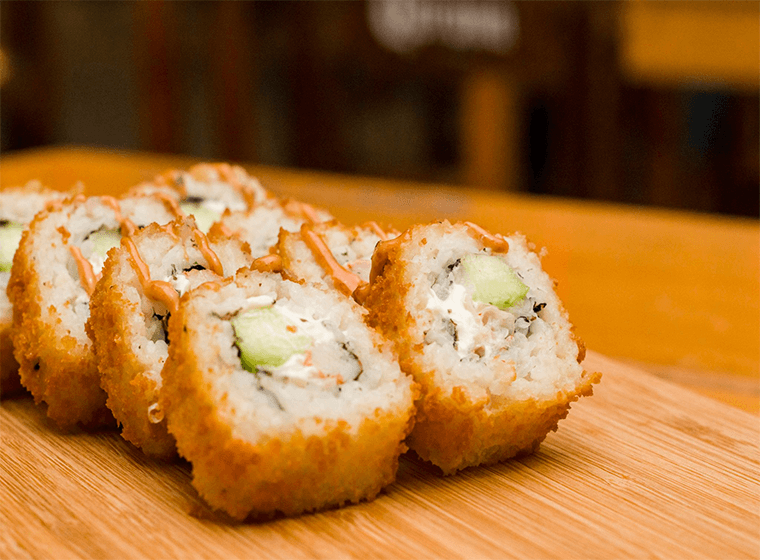 Because there is such a wide array of options any family or group is guaranteed to find what they are hungry for.
If you don't like what you end up with food is so cheap you can just go back and choose something else. No biggie!
Take a look at some of the menus for yourself!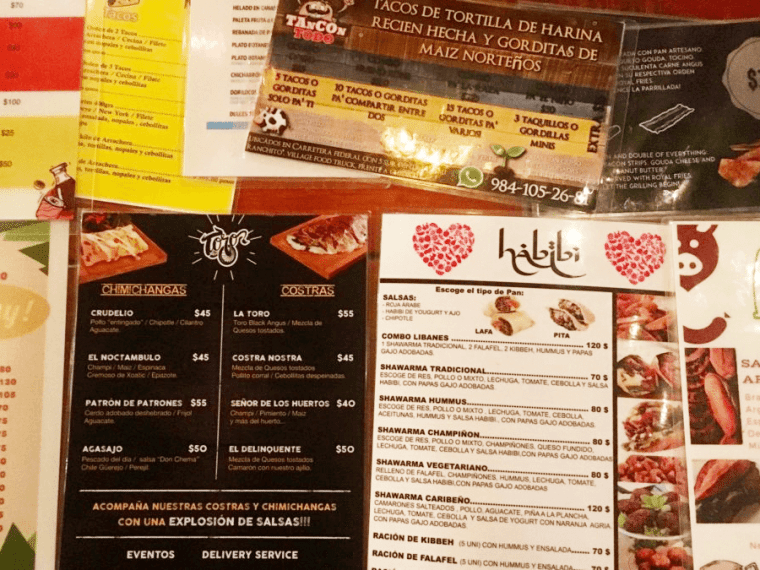 Is your mouth watering yet?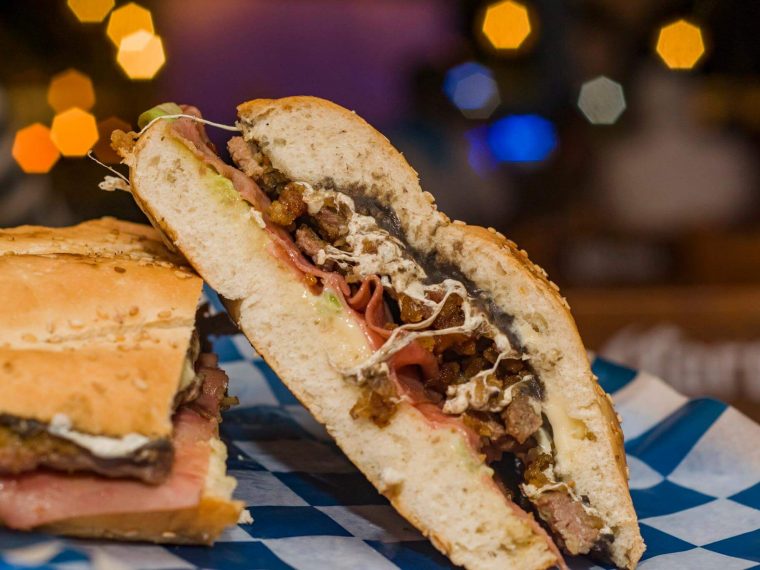 How about now?
Here is a recent review from their Facebook page:
"Very nice place, tidy, has kids area, parking lot, and live music. Very varied food for all tastes Arabic, Mexican, antojitos, hamburgers, sausages from around the world, esquites, vegetarian, beers and even desserts. Very good service, the girl who took care of me took all the menus to the table and explained each one of them. Price-quality: I thought it was very good variety adjusted to many budgets."
Where is Mi Ranchito Playero Food Truck Village?
Food trucks throughout Mexico are becoming more and more popular.
Because of Playa del Carmen's strict city regulations, they cannot just park up on the street, so instead, they decided to come together and create a village.
Genius, right?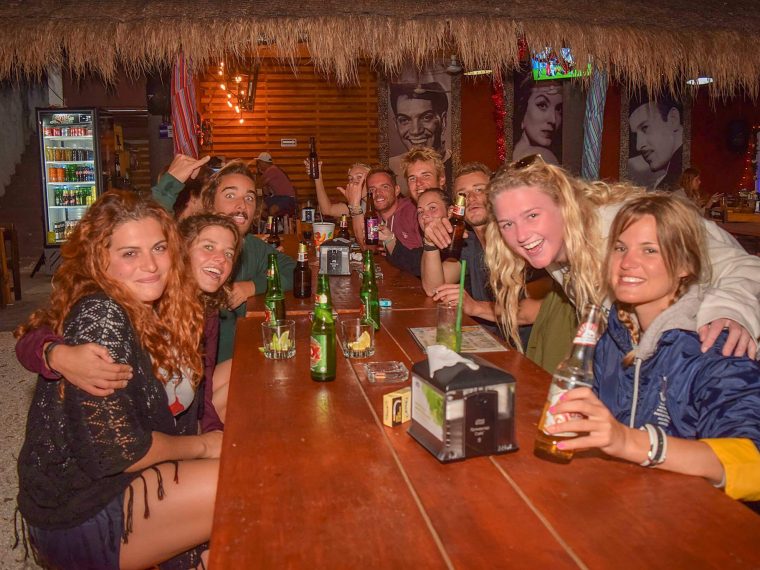 You can find Mi Ranchito Playero Food Truck Village on the south end of town along the 307 Highway and Calle 5 Sur.
This is across from the Chedraui supermarket. There is a parking lot in front and also on the side street next to it.

Getting a taxi there is easy, flag one down on the street and ask them to take you here. They will know where it is, and it shouldn't cost you more than 30 pesos from the center of town.
For more tips on getting a taxi in Playa del Carmen, read our blog.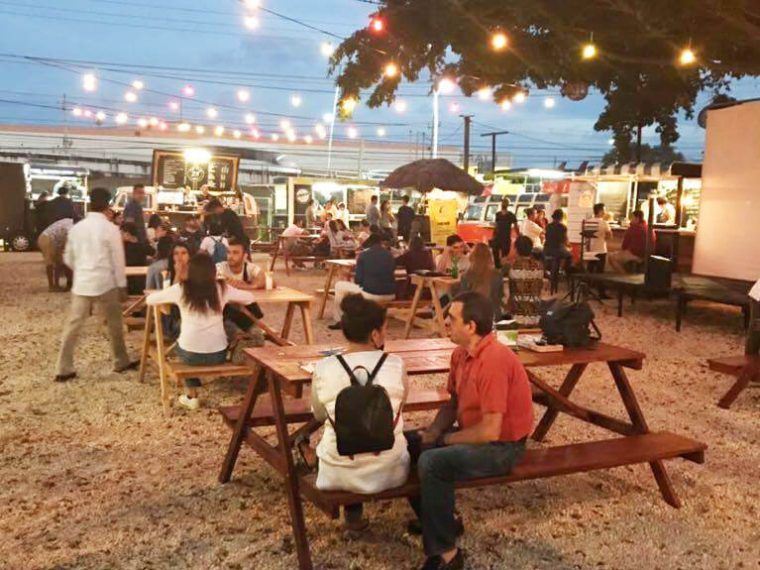 As you can see there are plenty of seats, so why not bring your friends along too?
It's the perfect place to get together and meet like-minded travelers.
Activities at Mi Ranchito Playero Food Truck Village
The awesome food truck enthusiasts who created this quaint food haven didn't just stop at gathering all the best tastes in Playa in one place.
Mi Ranchito also boasts numerous activities on different nights of the week to suit all ages.
Check out their Facebook page to find out what's happening when you plan on visiting.
Salsa dancing nights, movie nights, and family days are just some of the things you can expect to partake in.
This place is a great option for family's who want to escape the confines of their hotel for something to eat but are not sure where to go.
It's something a little different, and it's fun.
Have been to Mi Ranchito Playero Food Truck Village?
What did you think?
Let us know in the comments below, we would love to hear from you. 
---
Trending Now